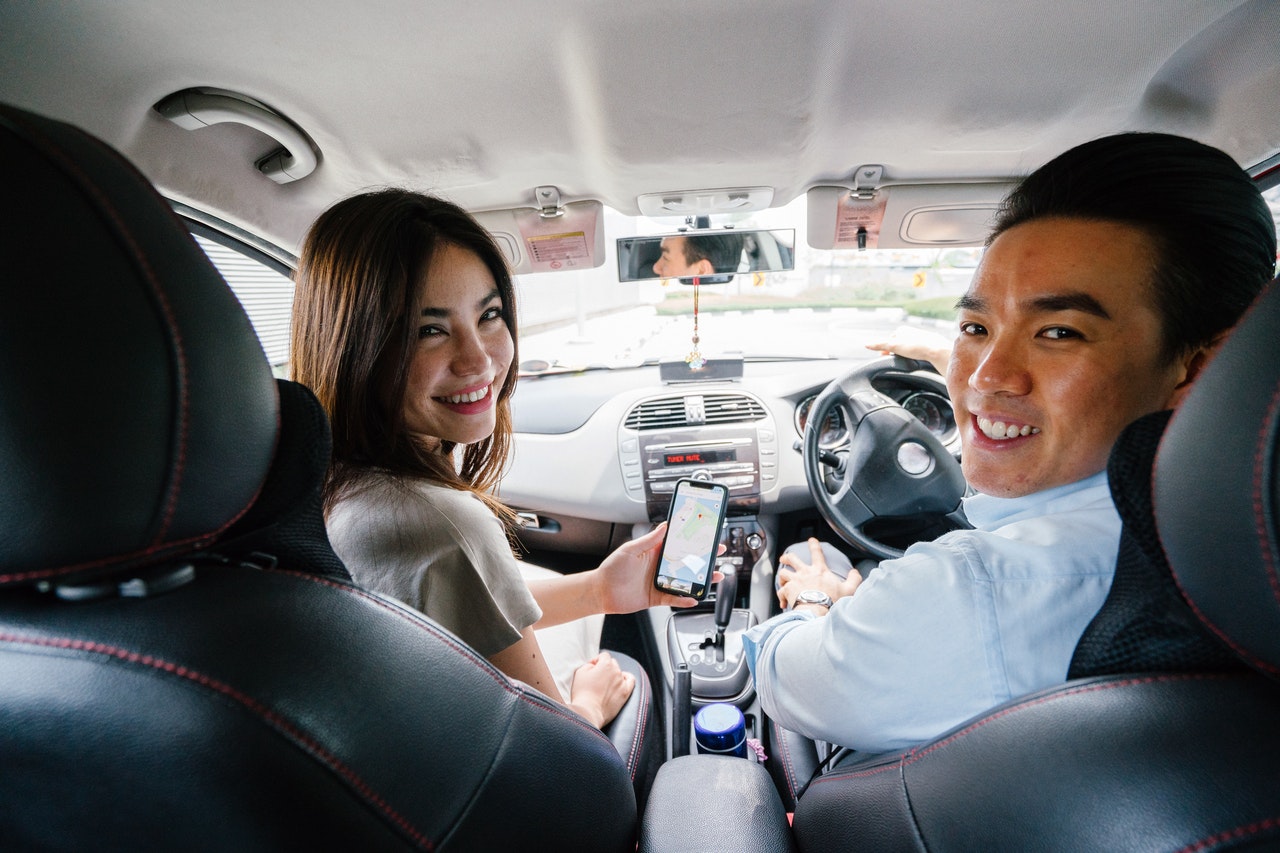 If you are just going around Auckland, there is no need for you to get a car. The city has a lot of options when it comes to getting around. No need to get a car; it would be impractical.
There are a lot of options for you to take when going around Auckland.
And getting a car to do this is impractical in many ways. What works is you take advantage of the many options you have when it comes to public transportation.
Auckland's wide array of public transport takes you to its many tourist destinations.
A car may give you flexibility. You can stop anytime. You can go anywhere. But remember, parking is bad. This is the disadvantage of cars in Auckland.
The city has a lot of offerings when it comes to public transport. There are buses, trains, as well as ferries.
And these options are great options. They are cheaper, convenient, and comfortable as well.
Not only that but the city's transport system is more upgraded than before. This means that it is trying to cover as many routes as possible.
In decades past, cars were your best option. But recently, the city invested in its public transportation.
There are more routes now compared to before. In fact, there is little to no part of Auckland that you cannot reach by public transport.
Having a car presents a lot of concerns.
We mentioned the problem of parking space. Aside from the parking space, there is a parking meter to think about.
Why not take a bus?
Many buses make a city loop. Some of these buses are even free, which helps you with saving up in the long run.
With cars, you would still have to spend on gas.
On the other end of the spectrum, all you need to do is hop into a bus or a train and enjoy the ride.
Without a car, how do you get around Auckland?
One of the most common options is to take a cab. There are also ride-sharing apps like Uber, Zoomy, or Ola. Aside from these, there are buses and trains as well that you can take to get around Auckland.
The city streets of Auckland can sometimes appear overwhelming.
But fear not because there are many transport options that you can choose from. Most of these options are cheaper. But even if cheaper, they are as comfortable as the latest car model you can get your hands on.
Here they are.
Getting Around
The airport is around 30km away from downtown.
From the airport, you have many choices to choose from.
The SkyBus is open 24/7. This means that no matter what time you land in Auckland, you have transportation to take. It goes from both domestic and international terminals into the city. You can book your tickets online.
There's Wi-Fi on the bus, which helps a lot with travelers. Also, these buses connect with public transport for your convenience.
Currently, a one-way ticket for an adult is $15NZ (US$10.50). Return is about US$19 and a few cents. These prices are for adults.
Rates for children are different. For those 4-16 years old, rates are at US$1.40 one-way and US4.20 for tickets to and from the airport. Seniors get to pay US$9.40 for one-way and US$18 for return tickets.
However, one thing to remember is that with seniors, you have to be an NZ or AU cardholder to avail of the discounts.
For bookings and schedules, you can download their app on your smartphone.
And compared to other options, the rates are also cheaper.
As an alternate option, taxis can take you downtown as well. Or you can also use ride-sharing apps like Uber, Zoomy, and Ola.
These options may be fast, but they can be more expensive compared to the bus. From the airport to downtown Auckland, rates can be anywhere from US$14 to US$32. Depending on the type of car you request, of course.
Each of these ride-sharing apps has its own websites that can help you estimate the rates. In fact, you can even book a ride later for when you arrive in Auckland.
The taxi fares in Auckland depend on a lot of factors. One is the route you travel. The other factor is the journey time. Based on these factors, you would be able to compute the price.
But to give you an idea, the basic fee is about US$2.45. Each kilometer is about US$1.8. Aside from these rates, waiting time is at US$35 per hour.
Driving in Auckland
We know we mentioned this is impractical. But if you insist on taking a car, there are advantages to it as well.
Driving can have its advantages as well. One of the advantages is flexibility.
You can easily change your schedules or your routes to your fancy. The disadvantage, however, is looking for parking space.
Unlike buses and trains, you can easily alight at your destination, and you're all good. With cars, you have to look for better parking spaces. Aside from that, you also have the parking meter and the gas to think of.
Imagine this, a gallon of gas in Auckland is US$5.60. And we know you won't just live with a gallon for the whole day of driving.
Plus, when it comes to the parking meter, the rates now are at US$1.75 per hour. But this is only for the first two hours. On your third hour onwards, you pay US$3.50 per hour.
Public Transport
Locals love to whine about their public transport. In fact, their favorite topics to whine about are their public transport and weather.
But in all honesty, it is not that bad.
They are clean and cheap. Public transportation in Auckland is as comfortable as any other option as well.
Plus, this can be more convenient.
Wherever you may want to go, there is always public transportation available.
Public transports go through areas near schools and universities. It also goes through a lot of other destinations within the city.
Rates in public transport can range anywhere from US$0.40 to US$8.80 for adults. This depends on how far your destination is. For children and students, fares would be relatively cheaper.
And if you are staying in Auckland for a bit longer, using AT HOP cards would be much cheaper. Let's talk about AT HOP some more.
AT HOP Cards
One thing a traveler has to secure is AT HOP cards.
This is a prepaid card that one can top up and use in public transport. With AT HOP cards, you can use this to pay for your train, ferry, and bus rides within the city.
The card would cost you $10. You can get this online or at Britomart. You can also get this from an AT HOP retailer.
AT HOP cards are those that you swipe in train stations before and after your ride. This is also the same when riding and alighting a bus or getting in and out of ferries.
Now, we mentioned earlier about AT HOP cards being cheaper.
Consider public transport. An adult traveling for one zone pays US$2.80. If with AT HOP cards, the rate goes down to US$1.54.
Now, imagine traveling for five zones. With cash, you get to pay US$8.06. With AT HOP cards, it goes down to US$5.60.
See the difference? That's a lot of savings!
Buses
Many buses go around the city to the suburbs. Most of these buses travel anywhere from 6 in the morning until midnight.
They are quick, cheap, and convenient.
Depending on its route, buses colors separate one bus from the other. There are blue, yellow, green, and red lines. Each of these colors represents the route these buses take.
If you prefer taking the bus, you can check for their schedules and routes online.
Auckland Transport also has an app that you can download into your smartphone. Such an app provides you with detailed information on schedules and routes.
And again, AT HOP cards will be advantageous for you here.
If you're not convinced, see the table below to find out the difference:
Prices are in US dollars.
Ferries
This option is more of an experience rather than a convenience.
Here, you get to see the view of the city skyline. You pass through bridges, and this is a great way to commute on weekends.
With ferries, it is a combination of commuting and sightseeing.
Different operators service Auckland. Fullers and SeaLink are the most popular. Aside from them, there are smaller operators as well.
Rates with ferries are at US$5.60 for adults and US$3.15 for children. With AT HOP cards, it would be US$3.78 for adults and US$2.17 for children. There is also a monthly AT HOP pass for US$115.
Rideshare Apps
There are a lot of them that you can choose from.
Uber is the most popular of all. But there is also Zoomy and Ola in the country, the latter of which is an Indian ride-share company.
The two other options aside from Uber are cheaper.
Cycling
Over the years, we see Auckland's infrastructure improvements. The improvement, luckily, considers cycling as an option.
This is an environmentally friendly way to get to your destination.
Rentals start at US$21 for the whole day (mountain bike). If you choose a bike with a front shock, it would be at US$24 for the whole day.
There are also rates for half-day rentals for half the price.
It would also be easier to look for bike rentals. They are all over Auckland. Or, if you wish, you can look them up online.
When in Auckland, which is cheaper, driving or taking public transportation?
Taking public transportation is the cheaper option when in Auckland. Studies show that one can save as much as $800 per month when taking public transport versus driving.
Most of us love to drive.
Compared to commuting, driving presents a lot of advantages.
But when it comes to costs, taking public transport is the cheaper option.
Let's take a look.
The Benefits – It is Safer
Taking public transportation is safer.
According to studies, public transport reduces the chances of meeting an accident. The numbers can be as high as 90%.
Environment-Friendly
Taking public transport helps minimize the amount of carbon monoxide released. Compared to cars, buses emit about 20% less of this pollutant.
Trains are far better.
Studies also state that they emit ten times less carbon dioxide. This is when compared with other modes of transportation.
Cheaper
This option is way cheaper than driving. On average, one can save as much as $800 per month when taking public transport.
Of course, the savings depend on where you go and how much you use the car.
If you use the car in all your travels in Auckland, this would be more expensive.
Less Stress
As mentioned earlier, driving a car in Auckland has one great disadvantage. It would be hard to look for parking spaces.
This is especially true if you are visiting touristy destinations.
Ride a bus. Take the train. You would be able to enjoy Auckland more.
If I decide to rent a car in Auckland, is it expensive?
On average, renting a car in Auckland can cost you around $90 per day. Other operators would charge you less. Others can charge you more. You have to be 21 years old and should come with an international driver's license.
Should you decide to rent a car in Auckland, how should you do it? What are their requirements? Where do you go?
Here, we talk about all these things and more.
First of all, you have to know that for you to rent a car in Auckland, you have to be at least 21 years old.
Aside from that, you need to hold a valid international drivers' license. These are the requirements asked from you by rental companies.
While you can rent a car when you are 21, other companies prefer that you are at least 25. This is rare. But expect to find them once in a while if you search for rental companies in Auckland.
The drivers' license that you hold should be with you for at least a year.
It should also be important to note that drivers drive to the left-hand side of the road when in Auckland.
This should be easier for others, especially if you are from the United Kingdom or South Africa. No biggie. But if you are from another country, this should be pretty different.
Aside from driving on the left-hand side of the road, there are other rules. And you should be familiar with these local rules related to driving.
Aside from the rules, also note that the speed limit in this country ranges from 10km per hour to 110km per hour. This should depend on the area where you are in.
If you are driving in Auckland, this should be slower than the 110km per hour we mentioned.
—
When in Auckland, it is always an advantage to using public transportation.
This can take a lot of stress out of your travels. In fact, taking public transportation can be a bit relaxing.
Auckland has a great transport system.
When taking the train or the bus, all it needs to do is download its app. This makes it more convenient for you to check schedules as well as routes.
Would you take public transportation in Auckland? Or would you prefer driving around?
Let us know.
—
If you are flying out of Auckland and need a space to place your car, check out Flyparks and their page about Auckland Airport parking. There is money to be saved on airport parking (normally super expensive).