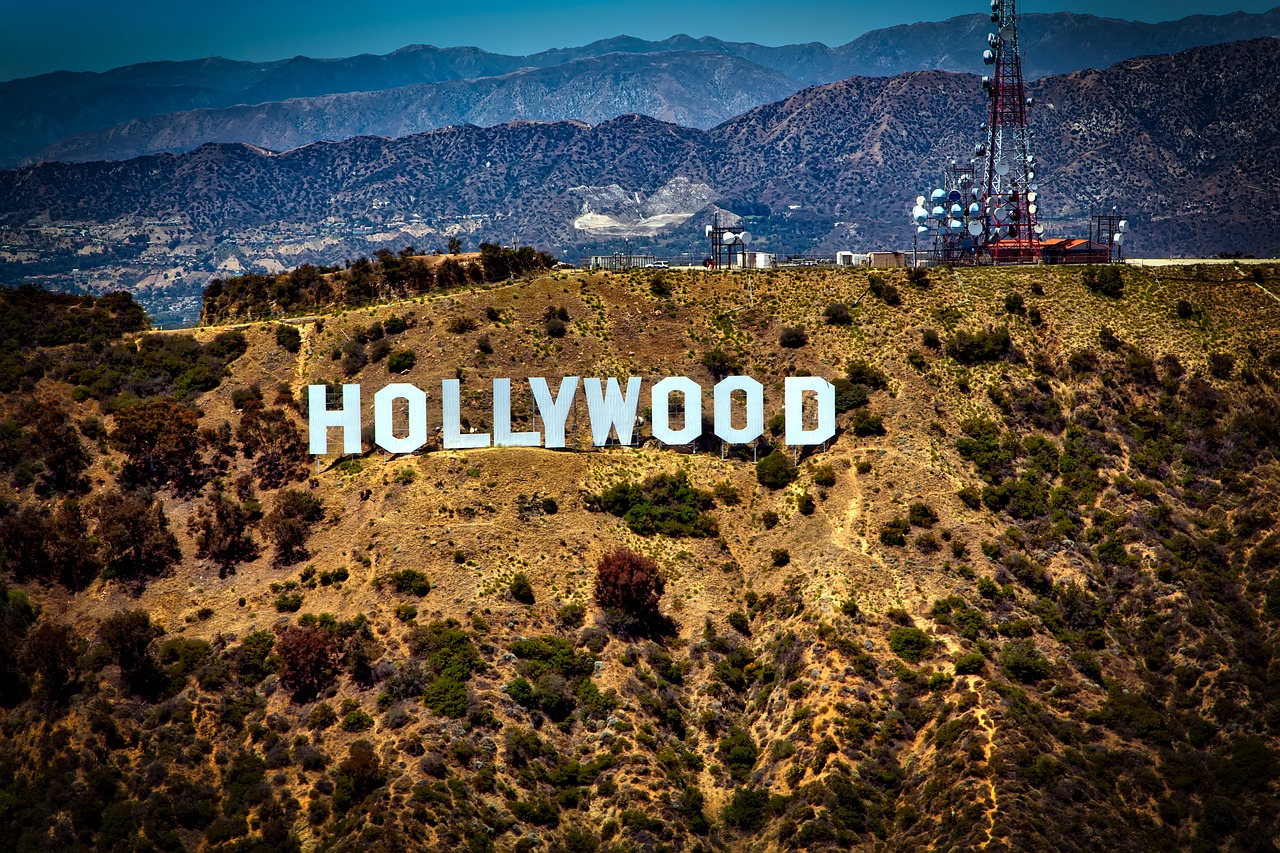 Anaheim is the best place to live due to its lower expenses, schools, and employment opportunities. In contrast, Los Angeles's expensive living costs and 6.40% unemployment rate outweigh its safe environment and glamorous image.
Anaheim is a city in Orange County, California, United States, about 25 miles (40 kilometers) southeast of Los Angeles on the Santa Ana River plain. The city is home to the West Coast's largest and most stunning convention centers.
Los Angeles is one of the most well-known cities in the world. The city is known worldwide for being the home of the wealthy and famous Hollywood, the headquarters of enormous entertainment firms, horrible traffic, ethnic diversity, and is America's second-largest metropolis.
Anaheim and Los Angeles are both located in Southern California, with only about 26.8 mi distance from each other. In terms of livability, it is much easier to settle in Anaheim compared to LA.
What are the Pros and Cons of Anaheim vs. Los Angeles?
Los Angeles is known for its Hollywood and beaches, but prices are too high. On the contrary, Anaheim offers more jobs and is less expensive yet has a higher crime count than LA.
Living in Los Angeles
Pros
Diverse population

Racial diversity is not the norm in LA.

Although Hispanic/Latinos account for 48% of the city's population (with Caucasians accounting for the remaining 28%), LA's diversity of personalities, cultures, and viewpoints gives it a strength that you cannot find in other parts of the country.

This aspect also relates to how people work here, with most jobs not requiring you to render a traditional 9 to 5 schedule. After you start living here, you may discover that you have more freedom to travel or work outside of the workplace.

Hollywood

With Hollywood's glitz and glam, LA attracts many young newcomers with star-making aspirations.

Many individuals go to the city with the hopes of one day being inducted into the Hollywood Walk of Fame, whether it's through acting or becoming a celebrity.

Acting, modeling, and music are just a few of the options for pursuing your passions in Los Angeles. Los Angeles superstars give budding actors hope and encouragement that they, too, may reach similar success.

Famous attractions

Los Angeles is home to several well-known sites that attract people from all over the world each year.

The Walk of Fame, the famed Hollywood letters, and the TCL Chinese Theatre are just a few of the attractions for movie buffs. Several museums and a Magic Castle house some of the world's most famous magicians.

For many years, Los Angeles has ranked as one of the most fantastic places in the world to visit. That won't change anytime soon since the 2028 Summer Olympics will happen in Los Angeles.

Shopping

The Port of Los Angeles handles $1.2 billion in cargo every day. There are 100 blocks of individually owned and managed wholesale and retail enterprises in the downtown fashion sector.

Many boutique stores, designer showrooms, and campuses to find the designer products you want. Moreover, there are even 16 art walks to enjoy in the city while also satisfying your craving for shopping therapy.

Beaches and coastlines

Once you relocate to Los Angeles, you will have access to approximately 30 miles of beaches. These locations aren't as chilly or windy as those in the Pacific Northwest or the upper East Coast.

They don't have the same level of humidity as the southern states. That is why, when you first get here, spending time in the sun and beach is such a thrill.

Not only are the sunrises and sunsets spectacular, but you'll also have access to entertainment alternatives such as the Santa Monica Pier for some outdoor fun.
Cons
Earthquakes

The San Andreas fault, which runs up the West Coast, passes through Los Angeles' most heavily inhabited regions.

There is also a 46% possibility that a 7.5-magnitude earthquake could strike California in the next 30 years, with the epicenter most likely in the state's south.

If a complete eruption occurs, this indicates that the possibility of a big earthquake might cause a severe emergency scenario.

Even if such catastrophic disaster never occurs, the region is prone to earthquakes. If you aren't used to this type of natural occurrence, living in Los Angeles may put you at a significant disadvantage in this respect.

Costly city

Living in Los Angeles is among the most expensive cities in the United States. Housing costs are high in all attractive areas and have only continued to grow.

In some neighborhoods, the cost of living in Los Angeles is 43% more than the national average and more than 50%. Housing costs have increased by 127%, transportation costs have increased by 31%, and grocery costs have increased by 12%.

To rent an apartment in Los Angeles, you'll need more than the annual median salary.
Living in Anaheim
Pros
Less expensive

Both Anaheim and Los Angeles are part of California. Anaheim is Los Angeles' neighboring city. The county is notorious for its high cost of living compared to other counties in the USA. However, living in Anaheim is less expensive than in Los Angeles.

Best of all, it is pretty inexpensive when compared to other major cities in Orange County and Southern California. Anaheim's cost of living is comparable to that of the rest of California, with homes selling for $700,000 to $800,000 on average.

Accordingly, compared to LA, Anaheim's cost of living is about 12% lower.

Above-average schools

Anaheim school districts are by grade levels and ages; therefore, there is a high school district and an elementary school district. In terms of education quality, both sections are above average.

Several community colleges in the region and adjacent institutions such as Chapman University and California State University, Fullerton, provide two-year degrees and practical instruction.

Within 20 miles of the town are California State University, Fullerton, Chapman University, and the University of California, Irvine.

Plenty of job opportunities than LA

Anaheim has an unemployment rate of 4.30% in December 2021. At the same time, Los Angeles has a much higher rate of 6.40%. Thus, Anaheim boasts plenty of work for its residents compared to LA.

Disneyland is Anaheim's largest employer, which should come as no surprise. It employs about 30,000 people, making it one of the state's major employers. In reality, numerous major corporations have their headquarters in Anaheim and the neighboring areas.

The University of California, St. Joseph Health, and Kaiser Permanente are among the other major employers in Anaheim. These businesses employ thousands of Anaheim citizens.

Overall, if you're seeking a job, Anaheim is a terrific location to be. Because of the city's big companies, someone is constantly looking to hire.

Diverse food options

Anaheim offers diverse food options. Visitors will discover almost every type of food they can think of worldwide. Food trucks and carts are around the city. Of course, visitors to Disneyland will find a wide variety of fried dishes.

Fun activities

Because there are so many things to do here, you shouldn't have a dull moment. The metropolis is home to Walt Disney's sole Disneyland Park, developed and finished under his supervision. This city attracts millions of visitors every year.

Yorba Regional Park and Anaheim GardenWalk are two more exciting locations to visit. Angel Stadium and Honda Centre, the city's two largest sports stadiums, are home to the MLB's Los Angeles Angels and the NHL's Anaheim Ducks, respectively.

Of course, if you become bored, you can always go to nearby cities and beaches.
Cons
Car-centered city

Anaheim is a pleasant place to drive. Due to overcrowding, the city suffers from traffic, especially during rush hours.

Because Anaheim is a car-dependent city, you should familiarize yourself with the major freeways. Drivers in Anaheim squander an average of 119 hours per year, 35 gallons of gas, and $2,400 due to traffic congestion.

In addition, you need to register your car first if you plan to move to California. To avoid fines, you must register your vehicle within 20 days of entrance or residence.

Slightly higher crime count than LA

The crime rate in this city is not as high as in some adjacent towns, but it is nonetheless substantial. In comparison, Anaheim suffers a slightly higher crime rate than Los Angeles.

The overall crime rate is 6% higher than the national average, with property offenses being 11% higher. As a result, the likelihood of becoming a victim of crime in Anaheim is one in 38.

However, violent crime is 17% lower than the national average, and the metropolis is safer than 32% of American cities.
Anaheim or Los Angeles – Which is cheaper?
Since California is known for its expensive cost of living, it's no wonder that Anaheim and Los Angeles are expensive cities. For comparison, Anaheim is 12.2% cheaper than Los Angeles. Transportation, housing, food, and groceries are more costly in Los Angeles than in Anaheim.
| | | |
| --- | --- | --- |
| Living expenses | Anaheim | Los Angeles |
| Housing | 257.1% | 298.2% |
| Food & Groceries | 102.5% | 104.1% |
| Health | 95.9% | 89.4% |
| Utilities | 97.4% | 93.7% |
| Transportation | 118.0% | 165.3% |
Data is 100 = US National Average
> 100 means more expensive than the national average
< 100 means cheaper than the national average
Housing
Anaheim's housing fees are 13.8% lower than in Los Angeles. Anaheim only has a median house price range of $571,528, while LA has a $788,384 median house price range.
Food & Groceries
Anaheim's food and grocery prices are lower than in Los Angeles. One example is 1 gallon of milk in LA is $3.78, compared to Anaheim's much lower price of $3.54.
Health
In Anaheim, a dentist visit would only cost $108. Additionally, health-related expenses are 7.3% more costly in Anaheim than Los Angeles.
Utilities
Anaheim's utility fees are higher than LA's. The monthly internet bill in Anaheim costs $69.50 compared to Los Angeles' internet bill of $66.18 per month.
Transportation
Los Angeles has a costly transportation cost. A monthly transit pass in LA can cost you around $100.00. At the same time, it can only cost you $69.00 in Anaheim.
Is Anaheim bigger than Los Angeles?
Los Angeles is more than nine times more extensive, with a land area of 503 mi² and a denser population than Anaheim. On the contrary, Anaheim has a better economy than Los Angeles.
Los Angeles has a vast land area of 503 mi² with a 12,488,000 population as of 2022. Contrastingly, Anaheim only has 50.88 mi² with 350,986 people.
Accordingly, LA's population is 35 times bigger, with a land area 9.88 times bigger than Anaheim.
Aside from area size and population, Anaheim has a better economy than Los Angeles.
Even though Los Angeles has Silicon Valley and Hollywood, the city's unemployment rate is high. In December 2021, Los Angeles had an unemployment rate of 6.40% higher than Anaheim and the national average.
It doesn't help that several colossal technology companies are moving to Austin from Silicon Valley, termed "Tech Exodus," which is a problem that the city's facing.
Although Los Angeles is a much bigger city, Anaheim's economy is superior.
Is Los Angeles safer than Anaheim?
Anaheim has a slightly lower safety scale of 46.76, while Los Angeles has 50.11. On top of that, Los Angeles has a lower crime count of 49.89 than Anaheim's 53.24. Hence, Los Angeles is only marginally safer than Anaheim.
Comparing the two cities, Anaheim is somewhat less safe than LA. Both city's crime count doesn't differ much from each other.
In Anaheim, you'll worry about its high rate of theft and vandalism. Meanwhile, it is only moderate in LA.
Thus, Anaheim's slightly higher safety scale indicates a marginally safer city than Los Angeles.
Is Anaheim hotter than Los Angeles?
Anaheim and Los Angeles share a similar climate and weather. Both cities have an annual maximum average temperature of 85°F. However, Los Angeles experiences slightly longer sunny days. As a result, Los Angeles is somewhat hotter than Anaheim.
Both towns have a relatively similar climate and weather. The distance between LA and Anaheim is only 26.8 mi. It only takes about 29 mins by I-5 N.
Summers in Los Angeles is hot, dry, and clear, while winters are lengthy, chilly, damp, and partially overcast. The temperature ranges typically from 48°F to 85°F throughout the year, with temperatures seldom falling below 42°F or rising over 93°F.
Anaheim experiences short, hot, and dry summers. Meanwhile, winters are long, chilly, and occasionally gloomy. Throughout the year, temperatures in the city typically vary from 46°F to 85°F, with temperatures seldom dropping below 39°F or surpassing 94°F.
Los Angeles experiences 284 sunny days per year, whereas Anaheim has 280 days yearly.
As a result, Los Angeles is somewhat hotter than Anaheim.
Is Anaheim better than Los Angeles?
Anaheim is better than Los Angeles. Anaheim offers above-average schools and more employment chances with a cheaper cost of living. Contradictorily, Los Angeles has a diverse population and safer surroundings yet has a rising unemployment rate.
Los Angeles has the glitz and glamour that captivates many people looking for a chance to become the next star. The metropolis is home to stunning beaches and famous attractions.
Compared to Anaheim, Los Angeles is more famous worldwide and has marginally safer surroundings.
Despite the advantages, Los Angeles ranks top among the most traffic cities in America. The unemployment rate and living costs are also higher. LA faces a decline in population and tech companies since more are relocating to Austin.
On the contrary, Anaheim is famous for its Disneyland and proximity to other cities. Although the metropolis suffers a slightly higher crime index, it offers a cheaper cost of living and plenty of job opportunities than LA.
Anaheim's roads can get quite busy, yet it is still incomparable to LA's traffic congestion.
Considering these factors, Anaheim is better than Los Angeles.
Los Angeles versus Anaheim – Where do you consider moving? Let me know your thoughts below.