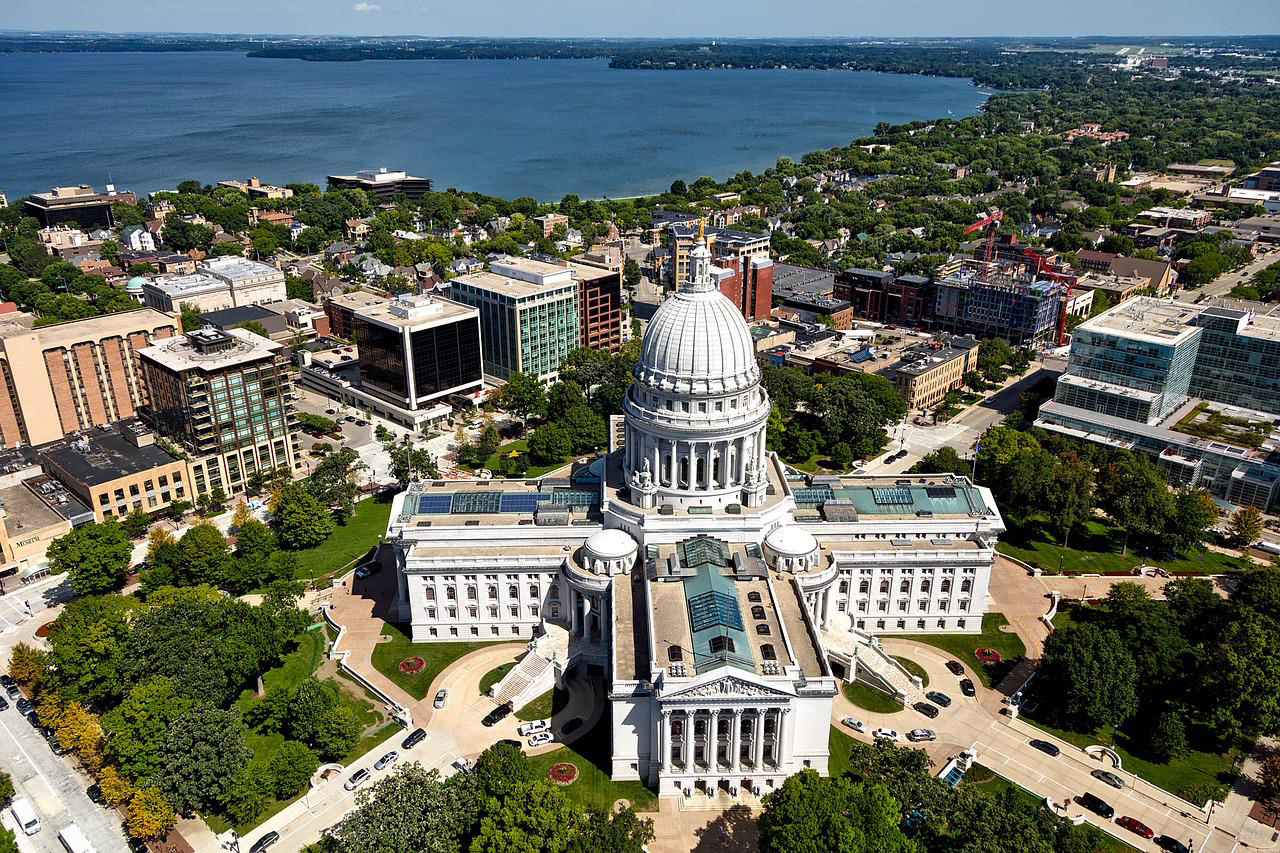 Madison, the City of Four Lakes, is better to live in than Anaheim. It has endless employment opportunities, tons of outdoor recreations, and the best cheeses and outstanding breweries. Meanwhile, Anaheim is a peaceful city in Orange County, offering vast green spaces, state-of-the-art facilities, and a highly acclaimed tourist hub.
Young professionals and retirees would love to live in Madison because of its relaxed lifestyle. Here you can enjoy food prepared by award-winning chefs. Fresh produce, meats, and baked goods would be part of your everyday life in Madison.
On the other hand, Anaheim is a kid-friendly city perfect for raising families. Its green spaces are ideal for boating, kayaking, running, and walking. Aside from safer neighborhoods, Anaheim presents various recreational parks, particularly Disneyland.
What are the Pros and Cons of Anaheim vs. Madison?
Madison and Anaheim are both safe and peaceful cities in the United States. However, Madison imposes higher taxes and experiences brutal winters, while Anaheim has ever-increasing property prices.
Madison Living
Pros
Local festivals

The people of Madison love celebrations. Food festivals are abundant, offering free-flowing food, including fried cheese curds, BBQ ribs, and sweet treats. You can join exclusive events and free concerts here in this town.

Madison is the perfect place to celebrate life and have fun with your friends and families. You can attend the Taste of Madison, Yum Yum Fest, Brat Fest, and Monona Community Festival. Aside from food and drinks, these activities conduct live music, carnival, and fireworks displays.

Arts and culture

Madison has a lot under its belt regarding arts and culture. When you visit the Madison Symphony Orchestra, you have the chance to watch a performance of Debussy's La Mer. There are ballet performances, museums, and Opera, too.

You also can watch the Madison Ballet playing The Nutcracker and Cinderella. Aside from that, the Madison Museum of Contemporary Art and the Wisconsin Historical Museum are also available in the city center.

Love for cheese curds

Cheese curds are local's favorite and part of every tourist's bucket list. When you live in Madison, the Capital of America's Dairyland, you can fill your stomach and delight yourself with an endless supply of cheese. You can visit the Fromagination, famous for their artisanal cheese.

Another great spot you should check out is the Mousehouse Cheesehaus. It is a cheese emporium that offers you different flavors of cheese. You can choose the Extra Sharp Cheddar, Chocolate Cheese Fudge, and Ghost Pepper Monterey.

Other cheese shops you should try are the following:
The Old Fashioned
Graze
Curd Girl
Award-wining restaurants
Cheese curds are not the only thing people love about Madison.
It has a parade of restaurants offering excellent dishes from award-winning chefs.
It would be best to taste the truffle fries from the Tipsy Cow.
On the other hand, the Heritage Tavern serves a lobster scramble and Market Champagne Cocktail. Then there is Dotty Dumpling's Dowry, where you can have the best-tasting burger in Madison City. Other food houses you must try are the L'Etoile and the Babcock Hall Dairy Stone.
Breweries and bars
The nightlife sun is always alive in this city. Pubs, bars, and nightlight spots are scattered throughout the city. You can head to the City Bar to play pool or darts when the sunsets. On the other hand, the High Noon Saloon has local bands playing every night.
Other venues you can check are the following:
Great Dane Pub & Brewing
Ale Asylum
Jordan's Big 10 Pub
Cons
High Taxes

One of the primary drawbacks of living in Madison is paying higher taxes than in other cities in the US. Wisconsin's tax rates are the 5th highest across the country. Local taxes is also one of the highest in the Midwest.

Brutal winters

You might not enjoy the winter season in Madison, especially if the temperature goes down to zero. Winters here are cold and wet and frequently drop to zero. The city also gets 48 inches of snow on average.
Living in Anaheim
Pros
Endless shopping galore

Anaheim is known for Disneyland Park, but it also has massive shopping centers circulating the town. This Southern California city offers the finest shopping destination where you can score significant discounts and shopping deals. The South Coast Plaza and the Outlets at Orange are some of the top retail destinations in Anaheim.

International cuisine

Since Anaheim caters to tourists worldwide, you would expect that the city offers different international cuisine, too. You can have mouthwatering taste flavors of Middle East, Indian, Chinese, French, and Vietnam cuisines. It is also a hotspot for people who love trying out new dishes or flavors.

Endless entertainment options

Tourists regularly flock to the city to experience the happiest place on earth, Disneyland. The city is home to internationally acclaimed themed parks. Aside from this infamous park, you also have to visit Adventure City or Knott's Berry Farm.

Hockey and the Honda Center

Locals here are sports enthusiasts. You can visit the center and watch sports games regularly. It is home to professional sports teams like the Anaheim Ducks of the National Hockey Season.

Center Street Promenade

If you want a hip area full of boutique shops, and eateries, the Center Street Promenade should be part of your list. The promenade provides the perfect place to do an afternoon walk in the city. Here you can check the Hummus Bean, Pour Vida, and other local treasures.
Cons
Increasing property prices

Planning to live in Anaheim means you will be confronted with ever-increasing property prices. Rental fees are also following an upward trend. A more significant percentage of your monthly income is the housing expenses here in Anaheim.

Crowded by tourists

Another drawback of living in Anaheim is the frequent build of tourists. With over 300,000 residents and 60,000 visitors a day in a 50.3 square mile area, the city has become heavily populated. The city draws thousands of tourists on a day-to-day basis.
Anaheim or Madison – Which is more expensive?
Anaheim, California, is 51.7% more expensive than Madison, Wisconsin. Real estate in Anaheim is skyrocketing, while Madison offers more affordable options.
| | | |
| --- | --- | --- |
| Living expenses | Anaheim | Madison |
| Housing | 257.1% | 111.1% |
| Food & Groceries | 102.5% | 97.9% |
| Health | 95.9% | 92.9% |
| Utilities | 97.4% | 107.5% |
| Transportation | 118% | 85.8% |
Data is based on 100 = US National Average
> 100 means more expensive than the national average
< 100 means cheaper than the national average
Housing cost
Buying a house in Anaheim would cost you around $762,700, while you only need $328,700 in Madison. The difference is about 132%.
You can almost buy two properties in Madison with the amount needed to buy a house in Anaheim. Expensive neighborhoods in Anaheim even have housing prices amounting to $1M.
Utility cost
Paying for utilities is more expensive in Madison compared to Anaheim. The rate is also way above the US average. You have to allot 9.4% more for utility costs in this Wisconsin City.
Food & groceries cost
Madison has more affordable food options than Anaheim. This Orange County city pays higher on food than most cities in the United States. In Madison, you will find that food and groceries costs are cheaper than the US median rate.
Transportation cost
The transportation cost is higher in Anaheim than in Madison. When you compare it to Madison, the rate is 37.5% higher. Even though Anaheim lacks an impressive public transportation system, the cost tends to be higher than any other major city in America.
Health care cost
Health care cost is both affordable in Madison and Anaheim. Between the two, the cost of medical service is slightly higher in Anaheim. Primary health care services like doctor consultations are below the average.
Is Anaheim bigger than Madison?
The city size of Anaheim and Madison is comparable. Anaheim is about 50.3 square miles, while Madison is around 50.8 square miles. In terms of population, Anaheim has 336 265 inhabitants, while 269,265 are in Madison.
Madison is the capital city of Wisconsin.
The city is under the Madison Metropolitan Area, comprising 680 796.
It is the seat of Dane County and the second-largest city in the said state by population.
On the other hand, Anaheim is a tourism gem in Orange County. It is widely known for having peaceful and tranquil neighborhoods. Anaheim Hills and Platinum Triangle are some of the top areas you can consider in this city.
Is Madison safer than Anaheim?
Madison ranked 10th safest city in the United States in 2021. It is safer than Anaheim, given that Madison's violent crime rate of 16.7 is way below the median rate of 22.7.
Based on the police record, there were only 53 homicides recorded from 2000 to 2009. The agency only reported 28 murders from the year 2010 to 2015. It means that grave crimes rarely happen in this city.
Meanwhile, the violent crime index of the city of Anaheim is comparable to the national average. It reportedly has a 22.3 crime index. The data is slightly lower than the country's median rate.
Is Anaheim colder than Madison?
Madison is colder than Anaheim. It has a humid continental climate with an average cold temperature of 10 degrees. On the other hand, Anaheim usually records a freezing temperature of 46 degrees.
Madison's humid subtropical climate exhibits a below-freezing temperature below -17 degrees. Summers here usually go 80 degrees. There is an occasional heavy snowfall, especially during the mornings of the winter season.
Anaheim has a hot semi-arid climate. The said climate is moderately the same as the Mediterranean climate. You will experience erratic heavy rainfalls during winters, while hot and rainless summers.
Is Madison better than Anaheim?
Madison is better than Anaheim. It is a safer and more affordable city. Entertainment options, outdoor recreations, and food scenes are attractive compared to Anaheim.
Hiking, biking, boating, and swimming will be part of your lifestyle when you move to Madison. It has a strong job market and a reputation for being one of America's greenest cities.
Anaheim is also a desirable city to consider. It can boast about its safe neighborhoods, but the living expenses are a significant drawback. The job market here is more limited compared to Madison.
So, where do you plan to settle? Madison or Anaheim? Share your thoughts here.