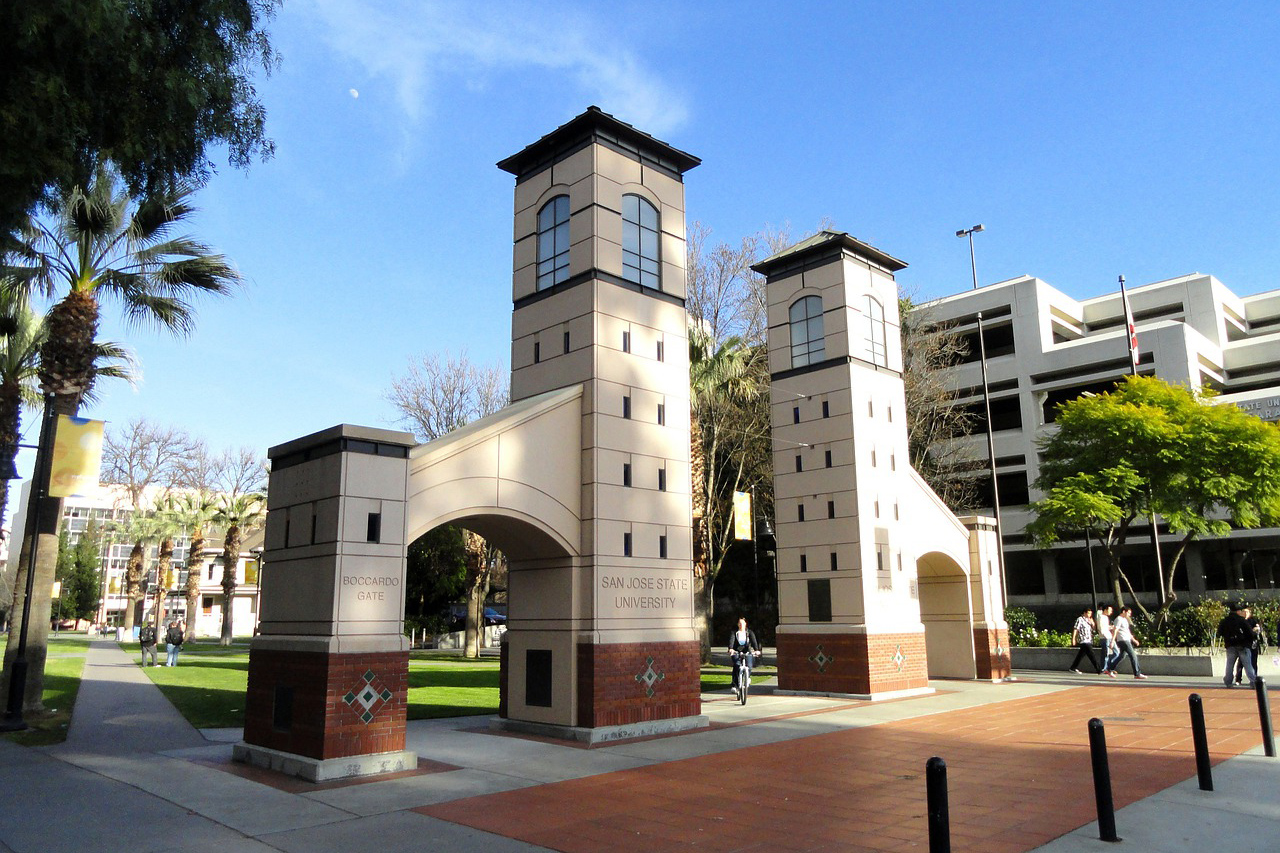 Are you planning to move to San Jose, California?
San Jose is a significant metropolitan located at the heart of Silicon Valley.
Plus, it is the largest city in Northern California and one of the country's most prosperous cities.
San Jose is the country's center of innovation. It is one of the country's fastest-growing cities and draws a large inflow of population from different parts of the country within its reach.
Often, there would even be talent from other parts of the world that move in here.
If you plan to move to San Jose, CA, you need to know the city in detail.
What is its climate? What are the jobs available? How do you go from one destination to another within the city?
It is also essential to check out the cost of living, schools available, and so much more.
I will discuss the advantages and disadvantages of living in San Jose, CA.
In the end, the decision to move here is your call. But I am here to help you out and make sure that you make an informed decision.
Go ahead and learn.
Is San Jose, CA, a good place to live in? Excellent place for you and your family
Overall, San Jose, CA, is an excellent place for you.
If you are pondering what it is like to live here, I will help you.
You may consider moving to San Jose because of a job offer within your reach.
I am always assured that you need to have an excellent working knowledge of the place before moving.
You have to know the neighborhoods and communities within these cities. Having enough knowledge is crucial for your move to be correct.
I will discuss why you should move to San Jose, CA. I will also give you a few more details to think about before your move.
Are you ready?
Let's get started.
The Good Side
In a city, there will always be significant factors that draw people to move.
San Jose, for example, has excellent weather. And together with its great weather is the city's available options for outdoor activities. Aside from that, it has a diverse and open-minded population.
Aside from these advantages, there are more.
Here on the Sunny Side
San Jose is in California. And because the city is in California, it enjoys a year of warm weather.
The weather here is, on average mild. It has a climate almost similar to the Mediterranean. It does not freeze. It also does not get too hot for you to become uncomfortable and sweaty.
During winters, the coldest you can get here is around the upper 50s.
In summer, the hottest month is usually August. There are days when temperatures hit about 100 Fahrenheit. But a typical summer day is around the 80s to the 90s.
As for the lowest temperature, it could be around the upper 20s. However, this only happens for a day or two out of the 365 days in a year. On average, winters stay around the 40s, thanks to the influence of the ocean.
Active Lifestyle Outdoors
San Jose, CA, is a city bordered by an ocean bay and some mountain ranges.
Its unique location provides its residents and guests with many natural wonders to see and explore. And since San Jose has perfect weather most of the time, residents have all the time and opportunity to venture outdoors for outdoor fun.
San Jose is a city filled with great places where you can hike, bike, and enjoy the outdoors. And because of the perfect weather, these activities are available for you all year.
The Center of Everything
Residents of San Jose, CA, are lucky.
The city is close to almost everything you might need or want.
For example, about 45 minutes away by car in San Francisco, you will find a booming city with a diverse and unique culture.
About 45 minutes away are beaches like Half Moon Bay and Santa Cruz.
If you drive further, about four hours away is Lake Tahoe. Here, you will find the best skiing possible. During summers, this area provides guests with the most beautiful lakes and mountains to enjoy.
And if lakes are your fancy, you do not need to drive further.
San Jose is full of local lakes. There are also reservoirs available where you can boat and fish.
Surrounding the city are several national and state parks. Plus, there are also county parks and recreation areas available.
On certain weekends, you can drive around and spend a day or two amidst all these natural wonders. Whether you are in San Jose or plan to drive a little outside the city, you will never run out of options.
A City of Many Nations
Like any other city in California, San Jose is also diverse.
It has a diverse mix of cultures.
San Jose's residents come from different countries. Most of the population are here for their jobs.
The city of San Jose bursts with a wide array of colors and a diverse mix of cultures. Here, you will enjoy several exciting activities.
The diverse population also influenced San Jose's festivities, cultures, and food.
Here, you can taste the many different cuisines from all over the world.
When in San Jose, you will get to experience a world of different cultures all in one city.
The Bad Side
Before moving to San Jose, you must note a few things.
Let me talk about them here.
Skyrocketing Housing Prices
I am sure you already know that California is never cheap. The same story is true with San Jose.
A friend of mine bought a house around 2001 for a little over half a million dollars. Back then, it was already expensive.
Today, that same house values over US$1.4 million.
There are many good things to love in San Jose and the rest of California. But the housing prices and the increasing rate are not one of them.
An Expensive Cost of Living
Aside from housing costs, the rest of the commodities in San Jose are expensive.
The costs are higher than the national average regarding rent, home purchases, and everyday expenses. Even groceries and utilities are expensive here.
The good thing, however, is that almost everyone can find a job that allows them to live a comfortable lifestyle. And so, this standard is logical.
The wages that the tech industry, the dominant industry in the city, offer is enough for such high costs.
However, this can be a bit of a culture shock if you are new to town.
What is the cost of living in San Jose, CA? Sky-High Living Expenses
A known fact among everyone is that California is an expensive state. San Jose is no different.
In San Jose, the total cost of living is more expensive than the national average by 114.5%. This data shows that if money is an issue, you might as well think twice before moving to the city.
The Good Side
One aspect of your budget that you can look forward to in San Jose is the cost of utilities.
Utility costs here are cheaper by 3.2% than the national average. If you look at the numbers, this may not amount to much. Also, your overall utility costs will depend on your electricity usage, internet, garbage disposal, and the like.
If your utilization is sky-high, it will also follow that your utility costs will be higher.
However, for the sake of discussion, utility costs are more affordable in San Jose than in most cities in America.
The Bad Side
As mentioned, San Jose and the rest of California are expensive.
One of the most glaring differences between a California city versus another is its housing cost. The housing costs in California are terrible.
For example, the housing costs in San Jose are 333.9% higher than the national average. This number amounts to about US$1.24 million as the median home cost.
The median home cost for most of the cities in the country is only around US$291,700. Now, compare this amount with San Jose's US$1.24 million.
The differences are glaring.
Even the cost of food and groceries is higher here. San Jose is more expensive by 13.7% than the rest of the country. The same goes for healthcare costs which are 0.5% more expensive than the national average.
As for the cost of transportation, it is 51% more expensive than the national average.
Now, with almost everything being more expensive than the rest of the country, is San Jose your option?
Before moving here, you must find a job to sustain your needs. The paycheck must allow you and your family to live a comfortable lifestyle despite the high cost.
Why work in San Jose, California? Fast-Growing Job Market
San Jose is a city with a booming economy and a job market that is growing fast. It is a city with sturdy industries related to innovation and technology. It is also one of the best cities in California.
The question now is, why should you not work in San Jose?
There is no reason for you not to work here.
The Good Side
There are tons of reasons why you should work in San Jose.
And we will start discussing with them here.
A Growing Job Market
San Jose has a booming industry – the technology industry.
It is thus natural to expect to quickly get a job within a few days upon arrival when your expertise is in technology.
However, you might want to ask. Is it that easy?
Well, we will discuss that shortly.
Silicon Valley is an area within San Jose with the largest concentration of technology talent. In this area, you will find high technology engineering, microprocessor, and computer companies all in one place.
And these companies are the best in the world.
About 35% of capital funds in the country go to investments located in San Jose. Most of these investments go to Silicon Valley companies.
As such, San Jose has one of the highest median incomes of a single American.
Also, San Jose has a booming job market because of such investments. It is easy to find a job here, especially if you are in the technology industry.
And even if you are not, you can find a job in San Jose in a few days.
The city has an unemployment rate that is lower than the national average.
The US national average for unemployment is 6%. The unemployment rate in San Jose is only 2.5%.
Better Salaries
San Jose draws a lot of people who have got the talent for the many jobs available.
The unemployment rate in San Jose is low compared to the national average. It is because the city has a constant need for specialized talent.
Also, the diverse businesses in Silicon Valley all provide residents with a lot of good-paying jobs. Such good-paying assignments also help the workforce survive the city.
A person working in San Jose usually receives an annual salary of about US$107,000. This rate is almost a 100% increase compared to the average yearly salary of an American. On average, annual salaries sit at around US$56,300.
A Close-Knit Community
Unlike other bigger metros in California and some of the country, San Jose has a close-knit community. It is a big metro with small-town vibes.
The city has one of the most endearing and unique features – this close-knit vibe.
It could be because of the design of the city.
It has a walkable downtown area.
It also has walkable metro areas.
The shopping, events, and dining areas usually have walkable neighborhoods. It allows people to walk, commune with the rest of the community, and establish relations.
Or perhaps, it could just be the type of people who flock to move here.
Whatever the reason is, this close-knit community is an advantage, especially if you are looking for jobs.
It makes job hunting easier. An acquaintance of a friend or a neighbor might have the perfect job for you.
Do you get what I mean?
The Bad Side
Of course, there will always be the bad side of the story that you have to consider.
Would you dare read them? I hope so.
Heavy Traffic
Like any other bigger city, San Jose also has concerns about commuting and traffic.
Remember what I said about the city being walkable?
It could be the walkable design that is unfriendly to drivers. But of course, we don't know for sure.
One thing I can confidently assume is that the city is growing. And with the rapid population growth and the economy, the traffic is worsening. Everything becomes congested. Alleys become crowded.
And so, the traffic worsens.
Such heavy traffic in San Jose should be a focal point in the city government's discussion.
However, there is always a reliable public transport system.
Take public transport if you feel like you will not get to work on time because of the heavy traffic along the way.
—
San Jose, CA, is a great place to live in.
The great weather and available options for outdoor activities are given. But aside from these, there will always be the kind of environment ideal for raising a family.
And even if you are moving to San Jose alone, the community will always be welcoming.
And this reason, together with the fast-growing job market, is the most important.
How about you?
Have you already decided to move to San Jose?
Let me know what your decision is.