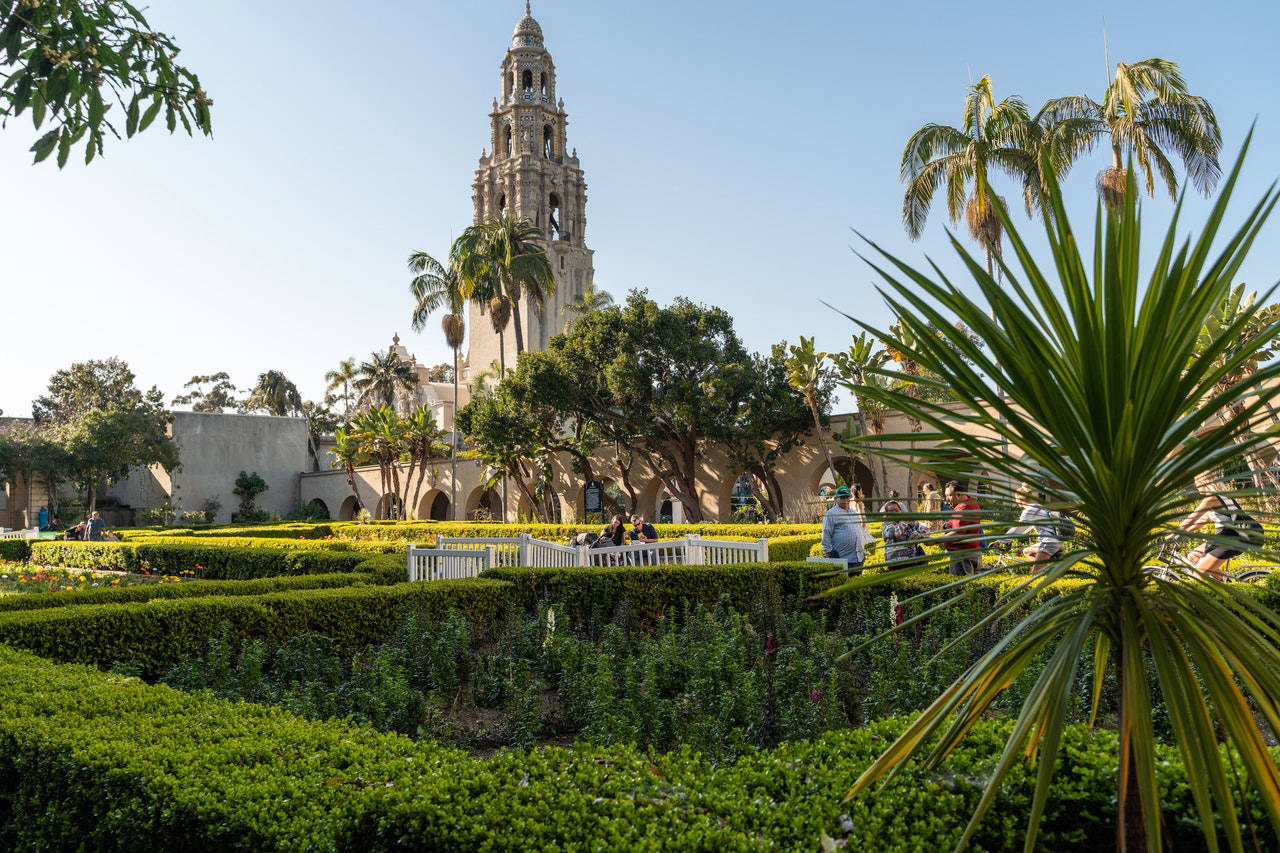 If you have been thinking of moving to San Diego, CA, know that it is an exciting thought.
The city is full of fun and adventure. And sure enough, San Diego does not disappoint beyond fun and adventure.
Let us say that in San Diego, it is beyond these two.
Sure, the cost of living may be higher than in any city in America. However, all cities in California have higher costs of living.
If you set that aside, you get a ton of gorgeous beaches, a sunny climate, and many entertainment options. Plus, you get a booming economy and a healthy job market.
And when it comes to overall living, San Diego is different compared to cities inside and outside California. It also has a great art culture, stunning museums, fantastic nightlife, and delicious food.
And if you move here, you will discover many other reasons to prove that you did the right thing.
Is San Diego, CA, a good place to live in? The California Dream
Do you want to live the California Dream?
Here, it is customary to be in your thirties and still rent a room instead of owning a home.
Here, paying at least US$1,000 for that room is customary.
The only difference is because that room gets you a comfortable climate. The same room gives you a nice-looking view of the city when you look out the window.
People have been moving to San Diego, CA, for many years. And that is for a good reason.
I, like everybody else, love San Diego.
And here are the reasons why.
The Good Side
San Diego, CA, is famous for its stunning coastline and forever-sunny weather. However, it has more than that, and people who live in San Diego can attest.
Even those who move here never leave.
Here are the reasons why.
Geographically-Blessed
San Diego sits right at the coast of the Pacific Ocean.
It is about 30 minutes away from Mexico and a few hours away from other popular tourist destinations like Vegas and LA.
You may visit Mexico whenever possible, thanks to San Diego's closeness to the Mexican border.
Its location also gave San Diego enough Mexican influences, from culture, beliefs, and even food.
Sunny Weather Forever
San Diego has sunny weather most times of the year.
You have the sunny weather with its bright blue skies, and you get a city that is always an instant hit with everyone who visits.
The weather is always warm.
The summers are dry.
The winters are mild.
If you are currently in a city where the weather can be erratic, move to San Diego.
The weather is reason enough.
Beaches and the Beauty of Nature
I mentioned the beautiful sunny weather earlier.
If you pair beautiful, sunny weather with beaches and the offerings of Mother Nature, you get a perfect spot.
And this reason is why people move to San Diego to live.
San Diego has impressive mountains, beautiful valleys, mysterious caves, and more than 70 miles of pristine coastline. When you move to San Diego, you have various things to do here.
Enjoying the spectacular sunset a few minutes away from your home in San Diego is easy. It is easy to feel the soft sand under your feet.
And what makes San Diego unique is that you can be at the beach in the morning and the mountains in the afternoon.
It is a city where the mountain is close to the sea.
And that is never a bad thing.
Outdoor Fun and Recreation Galore!
When it comes to entertainment, San Diego almost has it all.
There are tons of outdoor activities that you can do here.
Locals can choose various outdoor activities from hiking, cycling, trekking, or exploring the majestic mountains.
You can also choose to do whale watching.
Aside from these, water sports like fishing, kayaking, surfing, and snorkeling.
And if you think these are all San Diego can offer, I suppose you might be wrong. There is more!
Head over to Balboa Park for a significant experience.
Here, you will find the San Diego Zoo, at least 16 museums, lovely gardens, trails, and many more.
At Balboa Park, you can pursue your creative interests. You can come here for recreation.
Aside from these, you can also check out one (or all) of the many military museums. One such museum is the USS Midway Museum, a decommissioned aircraft carrier that is a major attraction in San Diego.
It is a magnet for more than one million visitors every year.
If you are interested in Comic-Con International, the event is also in San Diego.
The event draws more than a million fans and celebrities from all over the world.
History and the Arts
San Diego is the cultural capital of the state.
It is a city enriched with many museums. All of these museums pay homage to the arts and history.
If you are into museums and history, check out San Diego Art Institute. You can also swing by the San Diego Museum of Art, San Diego Natural History Museum, and the Museum of Photographic Arts.
And your calendar will be complete if you are into the performing arts.
San Diego is a city that hosts numerous concerts, dance performances, festivals, and art exhibitions.
The La Jolla Playhouse, the Copley Symphony Hall, and The Old Globe are popular venues to watch out for.
A Selection of Universities
San Diego is the second-largest school district in the state.
With this fact alone, it means you will have a large number of options when it comes to schools.
Some of the city's most esteemed institutions and universities are another reason for its fame. The University of California is in San Diego. San Diego State University is also here.
These universities ranked high in the latest edition of the Center for World University ranking.
Heaps of Food and Nights of Fun
Do you recall that I mentioned previously that San Diego is close to Mexico?
This proximity to Mexico influenced San Diego in its flavors.
The fantastic Mexican cuisine is the most dominant scene here regarding food.
However, aside from Mexican food, you can never rule out the dominance of seafood in the city. There are tons of seafood menus here.
If you are considering moving to San Diego, you will find it exciting to choose from a wide variety of dining options.
There are world-famous restaurants. There are hole-in-the-wall taco shops. And all of these dining options bring a feast to your palate.
Aside from dining, San Diego also has a bustling nightlife.
The city has vibrant nightlife thanks to many bars, clubs, and pubs.
If club-hopping is your thing, you can do it here. You can couple it with some beach party on the side for added fun.
Safe As Safe Can Be
Despite its large population, San Diego is safe.
It ranks among the safest American cities.
San Diego has a low crime rate. This fact alone makes San Diego an ideal city to raise a family.
In 2017, credit went to San Diego for being the safest city for violent crimes.
The Bad Side
For many, moving to San Diego can be a dream. And it is true.
However, note that however perfect a city may be, there will always be something you should know.
Before moving to the city, please consider some of these points, too.
Pricey High!
Like any other Californian city, the cost of living in San Diego is also high.
The high cost of living is not only with housing or groceries. It is a city with a high cost of living from housing, groceries, utilities, and transportation.
Almost everything here costs higher compared to the rest of the country.
Before moving here, please know that San Diego is one of the country's ten most expensive metropolitan cities.
For example, the median home price in the city is US$635,000. The national average is only pegged at US$229,000.
Rent is also expensive in San Diego, with the median rent for a one-bedroom apartment pegged at US$1,850 per month.
And this rental cost is only the median cost.
When you rent in posh neighborhoods, the cost can be much higher.
The Nightmare of Heavy Traffic
Another disadvantage when moving to San Diego is the heavy traffic.
The traffic here is a nightmare, especially on highways and city roads. It can be worse during rush hours.
This problem gets worse during summer. It adds to the worsening traffic situation. Aside from the commuters going to their destinations, there is also a heavy influx of tourists.
If you are commuting, use the city's reliable public transportation system.
What is the cost of living in San Diego, CA? Expensive Housing Prices
The thing about cities in California is that they are usually more expensive than the rest of the country. San Diego is no exception. It is 60.1% more expensive than the national average.
The Good Side
When planning to move to a city in California, you might find it hard to identify a commodity that would be cheaper.
However, in San Diego, there is one commodity that stands out. And that is the cost of healthcare.
Healthcare costs in San Diego are cheaper by 11% compared to the national average. And with all that is taking place around the globe right now, you might easily understand this.
The Bad Side
As mentioned, cities in California are always expensive.
One such expensive commodity here is housing.
For example, in San Diego, housing costs are 179.1% more expensive than the national average. It is even higher than the California state average by 40%.
It means housing costs in San Diego are more expensive even by California standards.
A median home costs US$812,100 here. This sum exceeds the US$291,700 countrywide average. Even for the rest of California, the median home cost is US$684,800.
All these numbers put San Diego at a disadvantage from housing costs alone.
Now, we add the cost of food and grocery. In San Diego, it is 9.7% higher than the national average. The same is true with utilities, which are 2.8% higher, and transportation costs, which are 20.2% higher than the national average.
Almost all commodities in San Diego, except for healthcare, are expensive.
The good news, however, is that salaries here also tend to be higher.
Why work in San Diego, CA? A strong and thriving economy
San Diego has a strong economy. It has a diverse population and is a city filled with great educational institutions. The quality of life is high, and its location makes San Diego a perfect place to work and play.
The Good Side
There is an array of reasons why you should work in San Diego, CA.
For instance, it has a strong and growing economy. It is also a city with a healthy job market. The salaries here are also higher compared to the others.
A Stream of Opportunities
San Diego's economy is one of the key factors that attract people to relocate there.
It has an unemployment rate that is higher than the national average. But this number is because of the pandemic to global markets, which affected the workforce.
In the previous year, the job market in San Diego grew by 1.4%. Future job growth is also at 34.9%, higher than the projected national average of 33%. These numbers show that there will always be more job opportunities in San Diego than anywhere else.
You can have a job here if you are looking for career opportunities in defense, military, science, healthcare, tourism, or professional services.
There are plenty of job opportunities in San Diego.
This reason is enough for many qualified and talented professionals to move here.
San Diego is also an ideal location for the innovation scene. It is a highly-established and lucrative industry that continues to foster in the city.
Tech and biotech startups and giants like Amazon, Apple, Dexcom, Qualcomm, and Illumina are also in San Diego.
An Income Higher than Most
It might be more expensive to live here.
But the income is also higher, which could make up for the higher cost.
The average income of a resident here amounts to about US$33,700 per year. This amount is higher than the national average of only US$28,500 per year.
Regarding median household incomes, San Diego is also higher than the national average.
In San Diego, the average income is US$65,700 per year. This amount is higher compared to the US national average. The national average is only US$53,400 per year.
Economic Stability
Because of the steadily increasing number of startups in San Diego, the city enjoys a healthy economy.
San Diego accounts for about 68% of the regional economy. This number puts San Diego in a vital spot as it dramatically helps the regional economy.
Because of San Diego's healthy economic standing, it draws many startups to put up businesses here. Healthcare, professional services, and the military are just some industries that call San Diego their home.
The Bad Side
Of course, working in San Diego is not all rainbows and roses.
There will always be a few things you need to consider before moving here.
Income Taxes!
Knowing that California has one of the highest income tax rates in the country is important if you work in San Diego.
The tax rate is higher than 3% to 5% in Indiana and Pennsylvania. Hawaii, another state with high-income taxes, is only at 11%, which is lower by 3.2% compared to California.
The high-income taxes in California is something you need to consider before moving here.
—
We hope you found this post interesting and helpful in deciding whether or not to relocate to San Diego.
One thing I wanted to assure you is that if you move here, you will never want to live anywhere else.
Are you moving now to San Diego?
Let me know if you do.