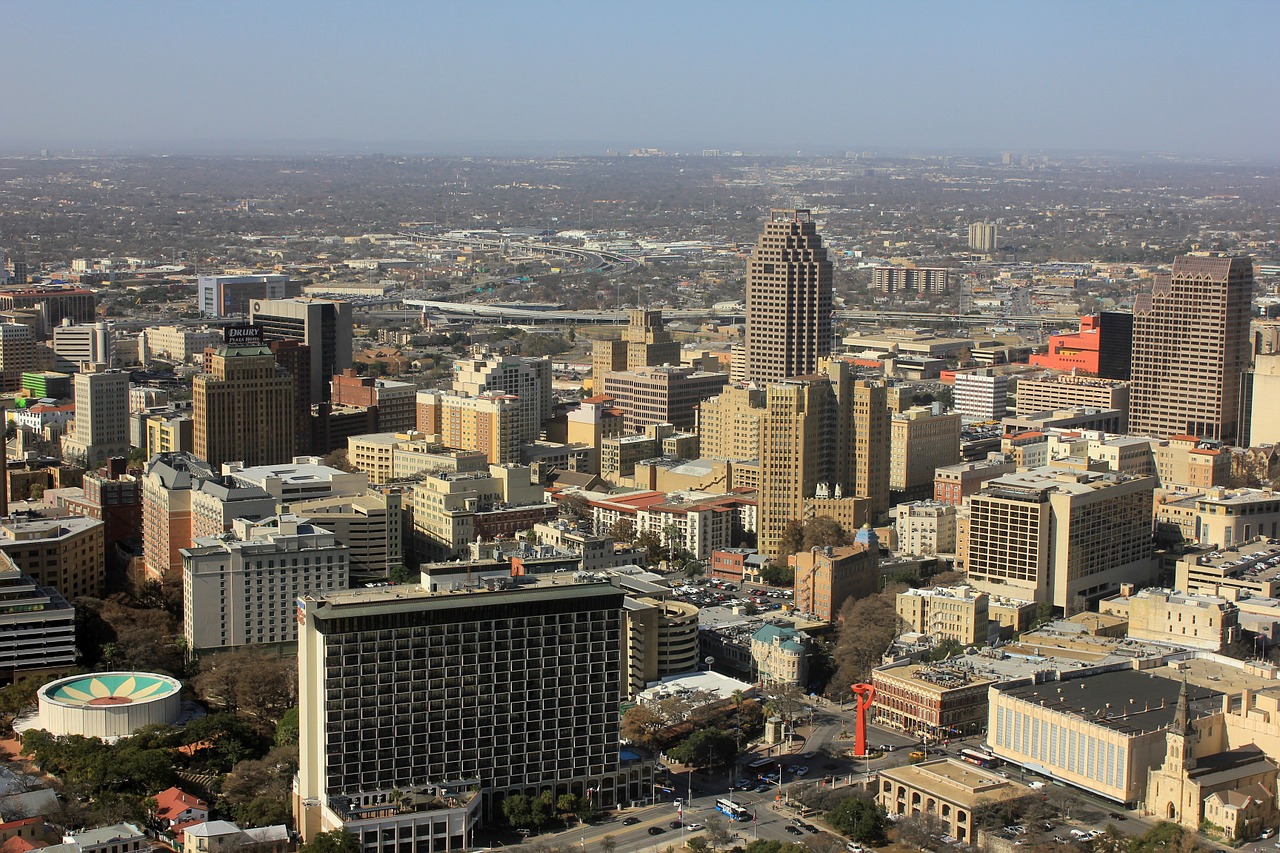 San Antonio, Texas, is the best place to move in because of its top-graded institutions, cheap living costs, and many job prospects. The town also ranks 60th among the 228 cities in America, as an excellent place to raise a family, making it a better option than Anaheim. Meanwhile, Anaheim has a world-class tourism industry and a wealthy neighborhood.
San Antonio City in Texas, moniker as the Military City, USA, has a high reputation among American cities with the best public schools, low cost of living, and an excellent place to raise a family. The metroplex gives a better lifestyle to its people. Also, the town has a progressive job market and favorable housing prices.
Anaheim City in California has terrific weather and a pleasant neighborhood. The town is best known for its internationally-renowned tourism industry and safe community. However, living here is a kind of luxury not everyone can afford.
If you get torn between which city can fit your lifestyle and budget, we will jot down Anaheim and San Antonio's advantages and setbacks to help you make the best decision for your life.
What Are the Pros and Cons of Anaheim Versus San Antonio?
Anaheim boasts its growing tourism sector, paired with a beautiful and secured neighborhood, but this city has a shortage of job selection. Meanwhile, San Antonio's pride is its cheap living expenses, ample employment opportunity, and good tax benefit; however, this metroplex has an occasional housing shortage.
Living in Anaheim
Pros
Expanding Tourism Industry

Anaheim's economy is deliberately growing due to the expansion of its major contributor: its tourism industry. The city homes the Disneyland Resorts, which pulls around 22 million tourists and generates $7 billion in a year.

There is no wonder the metropolitan area is extending its variety of tourist attractions aside from the famous Walt Disney institution. The world-class Skyzone Anaheim Trampoline Park, Adventure City, and the newly renovated food hub, the Packing House District, are some places you want to try out.

Beautiful and Secured Neighborhood

Anaheim's strong point is that it has a beautiful but costly community. One of the famous districts in this town is the four historic places that include the Colony, Five Points, Historic Palms, and Hoskins. Although the lowest price of their home is around $500,000, the security of the place is pretty remarkable.

The Anaheim Hills

Speaking of the finest neighborhood in Anaheim, we will not neglect that Anaheim Hills belong to this category. The Anaheim Hills area has wealthy neighbors, ranking it among America's top 15% highest income communities.

The lovely village has plenty of greenery, including the heavily forested Oak Canyon Nature Center, kid-friendly trails, and Yorba Regional Park. It also has an excellent golf club and a wonderful dirt path in Deer Canyon Park.

You Will Enjoy Anaheim's Sunny Skies

If you seek a location abundant on sunny days and has no frost in the winter season, relocating to Anaheim will favor you. The city is warm most of the year, and wet days are seasonal. The average temperature in this metroplex hovers from 70 to 80 degrees Fahrenheit.
Cons
Limited Occupation Variety

Anaheim has an expanding tourism economy; thus, there is unlikely job creation in this area. There has been little space for job expansion in this city for many years aside from its growing customer service, hospitality, and management relations.

This small job market affects the people living in the zone with a different career concentration. As a result, the city has had slow job growth of only 0.6% in the recent year, creating a 7.5% unemployment rate.

Limited Mass Carrier

Anaheim's setback falls to its limited public transit. The town has a bus system that caters to people, plus taxis and other carpooling services. The city sure has millions of people all year round, and it requires better transportation means; however, that is not feasible here.

There is no railway or metro system in the area. So people resort to having their car, which also contributes to the road congestion in this metroplex.
Living in San Antonio
Pros
Cheap Living Expenses

San Antonio ranks 60th among the 228 places in America that offer cheap living costs to its people. One of the best deals, when you opt to live here, is their reasonable home pricing, having a median price of $175,400 and a rental fee of around $1,000.

The city offers affordable commodity prices and health care services. Also, the town's real estate market is below the national median, and a slight increase will still be favorable for its residents.

Wide Array of Job Prospects

San Antonio's vast selection of employment opportunities appeals to people who want to have stable career growth while paying less of its living expenses. The city has growing tourism, big tech firms, health care, and financial industries. Also, The South Texas Medical Center, ample space for a growing medical institution, is in the Northwest of the metroplex's downtown.

The town has a significant military base; thus, jobs related to defense and aerospace are also abundant here. The city's nickname is the Military City, USA. The defense industry of this area employs around 89,000 and generates $5.2 billion for its economy.

Top-Graded Educational Institutions

San Antonio ranks 92nd among the 228 American cities to raise a family because of its reputable educational system. The town has a renowned public school that serves its people, and some of them are Health Careers High School, Reagan High School, and BASIS San Antonio Primary – Medical Center Campus.

The tertiary category is also remarkable, with The University of Texas and Texas A&M University-San Antonio being among the number of affordable college campuses with a high-quality education.

You Will Not Pay for Income Tax Here

San Antonio is among the privileged cities in Texan State that do not impose an income tax. This advantage is one of the most valuable specialties families need aside from the low cost of living and better educational options for their kids.

The city does not charge any income tax; thus, every working individual and a retired person will get the total amount of their hard-earned paychecks. This tax advantage benefits almost nine states in the United States, including Texas.
Cons
Housing Inadequacy for Civilians

San Antonio has a reasonable housing price; thus, many people want to relocate here. However, the city is home to some big military bases in the United States, and when changeover comes, the government issues residence permits to most of its military personnel.

Thus, a significant portion of the city will cater to more military men. However, the better thing is that some areas are still not concentrated with the big changeover, so accommodation is relatively feasible.

Lack of Rail System

One of the significant setbacks of San Antonio is that it does not have its rail carrier. This inadequate public transit makes the town a highly car-dependent metropolitan. The place became the most prominent American city that does not have an intra-city rail system.
Anaheim or San Antonio – Which is cheaper?
San Antonio ranks 60th among the 228 cities in America, offering a cheap living cost. The Military City, USA, is 69.7% less costly than Anaheim, and its housing market is also 238.7% cheaper.
Living in San Antonio's premises will make you pay less for your commodities and other miscellaneous things. In contrast, relocating to Anaheim is more costly than you anticipate.
Comparison Table of Living in Anaheim, California vs. San Antonio, Texas
| | | |
| --- | --- | --- |
| Living Expenses | Anaheim, California | San Antonio, Texas |
| Housing and Rent | 257.1% | 75.9% |
| Utilities | 97.4% | 94.9% |
| Food And Groceries | 102.5% | 91.4% |
| Transportation | 118% | 99.3% |
| Health | 95.9% | 93.3% |
| Miscellaneous | 104.4% | 96.3% |
Based on the Data of which 100 = U.S. National Average
>100 means more expensive
<100 means cheaper than the U.S. average
Housing and Rent Costs
Living in San Antonio is more favorable in terms of its accommodation expenses when compared to Anaheim. The Military City, USA, has a house median of $174,400, while monthly rental will cost you $1,414. Anaheim's costly lodging prices include its home value of $594,400, with a monthly rental fee of $2,871.
Utility Costs
San Antonio is 2.5% less costly than Anaheim City. However, both percentiles do not exceed the national standard in terms of commodity payment. When talking about essential utilities such as electricity bills, San Antonio's fee is $147.04, while Anaheim will cost you $175.71.
Food and Groceries Costs
San Antonio is likely to be more inexpensive than the city of Anaheim. The metropolitan is 11.1% lesser in its foods and groceries. The suggested minimum monthly amount of money for meals consumption per person in San Antonio is $278.21, while the same portion in Anaheim is around $386.16.
Transportation Costs
Both living in Anaheim and San Antonio will let you experience limited public transportation; however, San Antonio is 18.7% cheaper in its transit cost than Anaheim. The two metropolitans rely on their bus system as their leading mass transit carrier; thus, San Antonio's monthly bus pass costs $38.00, while Anaheim costs $69.00.
Health Care Costs
San Antonio is 2.6% less expensive than Anaheim when discussing medical care costing. Both city's percentiles, though, do not surpass the national standard. The doctor's visit fee in San Antonio will cost you roughly $100.82, while Anaheim's pricing on the same service is $118.02.
Taxes
Anaheim's sales tax is 7.8 %, and the income tax rate is 8%. Meanwhile, San Antonio provides an 8.3% sales tax and does not impose an income tax. People are working in various industries in the Military City, USA, benefit from this tax benefit that allows them to enjoy their entire paycheck.
Is Anaheim Safer Than San Antonio?
According to FBI facts and figures, Anaheim is safer and more comfortable than San Antonio. Anaheim received a 14 % safety index, while San Antonio received a 9% fraction.
One of the most peaceful places to relocate in Anaheim is in the vicinity of Anaheim Hills and the Historic Districts. The urban area recorded 1,242, with a 3.58% crime rate for every 1,000 residents. Anaheim also edges San Antonio in terms of its violence-related cases.
Meanwhile, San Antonio's criminal index surpasses the national standard. Its criminal cases concerning violence have gained an annual record of 11,583. The city's property-related criminal offense also has a yearly average of 57,261 recorded files.
Is Anaheim Bigger Than San Antonio?
San Antonio is 484.6 square miles, significantly more extensive than Anaheim's 50.2 square miles stretch. The community of the Military City, USA, is approximately 1,567,118, which is roughly four times that of Anaheim's population of 353,676.
San Antonio is the seventh most populous city in the United States, with 3,233.8 people per square mile. This urban area is atop the Balcones Escarpment. The town extends up to the Texas Hill Country.
Meanwhile, Anaheim is denser than San Antonio, with 7,028.4 people per square mile. Its 50.3 miles distance hits the significant Los Angeles Metropolitan boundary and the east-to-west road of the 91 freeway.
Is Anaheim Warmer Than San Antonio?
Anaheim has a hot-semi arid climate, producing warmer weather than San Antonio's semi-arid climate. Anaheim is close to desert-like, making 280 sunny days, compared to San Antonio's 220.
Anaheim has beautiful Californian weather where you will appreciate warm weather all year round. The city does not acquire snowfall, the same as San Antonio. Also, heavy rain is less likely to occur, and gloomy days are way more favorable than extreme winter chills.
In contrast, San Antonio is a cold place that experiences about a dozen freezing temperatures nights per year, with snow, sleet, or freezing rain falling about once every two or three winters.
Is Anaheim Better Than San Antonio?
San Antonio is a significant area to raise a family and a fantastic location to resettle. The urban area has a low cost of living, a wide variety of jobs available, and reputable academic institutions. Meanwhile, people in Anaheim are proud of its thriving tourism industry and its beautiful community.
Living in San Antonio will provide your family with a convenient lifestyle. The metropolitan area has good schools from primary to tertiary level, and also you will pay less for your goods and services in this location. Most notably, there is no state income tax accumulation in this area.
Anaheim's world-class tourist attractions and secure surroundings entice visitors to see their town. They offer various tourism options, from theme parks to massive green spaces.
Both Anaheim and San Antonio are incredibly proud of their accomplishments. The advantages of living in San Antonio outnumber its downsides. Anaheim needs to reduce its high costs and make more room for career expansion.
Anaheim, California versus San Antonio, Texas – Where do you consider moving? Let me know your thoughts below.