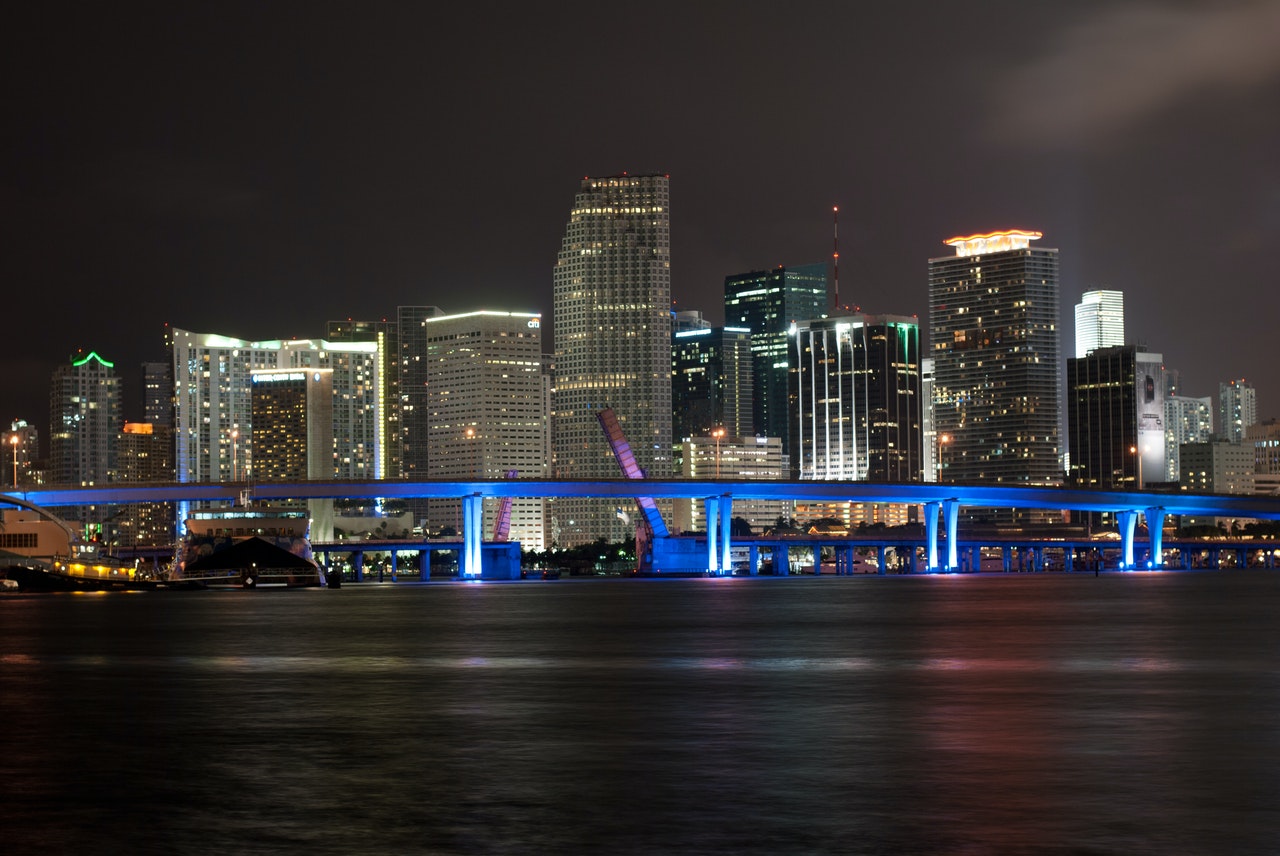 Comparing the two cities, Tampa has more pleasant and friendly people. Tampa is also a community where there is excellent pride amongst its people. Miami is a bit transient. We should also add that Tampa provides great value for your money. It is a waterfront city. It has a lot of activities. Plus, comparing the two, it is cheaper to live in.
Actually, by looking at the two cities, it would seem like these two are brothers. It would seem like these two cities come from the same parent.
Miami presents an amazing vibe and is ideal for young people. Tampa, on the other hand, is a family-friendly city.
The two cities are waterfront locations. They are both tropical, have solid Hispanic influences, and have a lot of things in common.
But, when it comes to the cost of living, Miami is much more expensive than Tampa. But you know what they say; you only get what you pay for.
Miami is a vibrant city. It is a cosmopolitan area. It is globally-oriented. It is a fast-paced and dense location. It is dense and jam-packed with activities that you can do. In fact, because of the activities that one can do in Miami, nobody has a right to be actually bored.
And when you get bored in this city, you must not really like anything at all!
If we go through the details, Miami has a lot of museums. It has music festivals. It has concerts. The city is also amazing when it comes to its nightlife. The city is great for fashion and shopping. Plus, Miami has a high culture. It is a global destination. And it is really considered as such for a reason.
And that reason is that Miami really has everything.
When it comes to Tampa, the city is more practical. As previously mentioned, the city is family-friendly.
The people in this city are less loud compared to Miami. And because the city has a family-friendly vibe, it is less eccentric.
In fact, some people would say that there are more rude people in Miami than in Tampa. But let's not go that far. They may be loud and aggressive. And yes, this may not sit well with other people. But they are not really rude as some people would put it.
In Tampa, the people are more pleasant. It actually has a lot of global flairs. This, while the city maintains its American identity. It is also a city that is constantly on the rise.
What we like about Tampa is its neighborhoods. In all the cities that we know, it has one of the nicest. Some examples of these are South Tampa and Hyde Park. SoHo is also something worth mentioning. The same is true for Palma Ceia and Bayshore Beautiful.
All of these neighborhoods are amazing. We should also emphasize that these neighborhoods have lower crime rates. They also have better educational institutions.
What we like about both of these cities are their culinary capacities. Both have amazing culinary scenes. But while different, they are delectable in their rights.
When it comes to craft beer and southern cuisine with a Florida twist, go to Tampa. These are those that are usually cooked by independent but amazing chefs of the city.
On the other hand, Miami is popular for its food with Latin American influences. It is also the city that is popular for its seafood. These and all its major cuisines are usually cooked by the best celebrity chefs the world can offer.
Both of these cities have a lot of outdoor activities. Perhaps because of its weather. Or perhaps because of their proximity to the outdoors.
Both cities offer activities, sports teams as well as beaches. Both of these areas also have clean air. When it comes to these aspects, you can choose any of the two cities. And you will never regret it, no matter which city you choose.
Well, let's just say that when it comes to its beaches, Tampa has the better sand. It is soft. It actually feels like powder.
In Miami, the water is bluer.
But we should emphasize that both are world-class beaches—no question about that.
In summary, it would depend on where you are. It would also depend on which vibe suits your lifestyle.
If you are raising a family, you can move to Tampa. It is the better option to raise a family.
But if you are young, single, and ready to mingle, you can go to Miami.
Is Tampa safer than Miami?
Tampa is better. It is safer. Like in any other city, there is always a place in Tampa you should also avoid. Tampa is safer. It is quieter.
If you are wondering about which of the two is safer, wonder no more.
The answer would be very obvious. Tampa is actually considered by many to be one of the safest in Florida. In fact, it is one of the 20 safest in the state.
But what about Miami? Miami is actually on the 80th spot when it comes to the safest in Florida. This already says much about which one is safer.
In this aspect, both cities have problems with crimes involving a break-in at home. Both actually have high incident rates. But when looking at the numbers, Tampa is a bit lower than Miami. Tampa has 61.99 while Miami sits at 64.16.
Property crimes which include vandalism and theft, are also higher in Miami. The same is true when it comes to corruption and bribery.
When you compare the numbers of both cities, the difference is significant. Vandalism and theft are at 64.55 in Miami. In Tampa, it is only at 55.80.
When it comes to problems involving corruption and bribery, the story is no different. Tampa is set at 41.43 points. Miami, on the other hand, is at 62.12.
All others are already at an acceptable level. This includes the rate by which crime increases over time. Despite the numbers being at acceptable levels, Miami's is still higher by a few points.
In this aspect, the rate of increase in crimes is at 59.12 in Miami. In Tampa, it is only at 54.93. These are both acceptable levels. But as you can again see, Miami has more crimes than Tampa.
If there is something low in both cities, it is through one type of offense. And that is being brutally attacked because of race or skin color. Both cities have lower numbers.
If we look at the numbers, there is actually nothing much to worry about. No matter the city you choose, both are safe.
The other, however, Tampa is safer than the other.
But should you choose Miami over Tampa, it is fine. Because at the end of the day, both have great communities.
Both are also safe.
Is Tampa cheaper than Miami?
The cost of living is cheaper in Tampa than in Miami. Almost everything in Tampa is more reasonable. From rent to housing. Even groceries are cheaper in Tampa compared to that of Miami.
Comparing these two cities, one would easily say that the cost of living in Tampa is better. It is lower. The city is a more affordable option compared to Miami.
A quick look at the numbers shows that the usual expenses you will see have a huge difference. Costs usually spent from month to month show that the Tampa vs. Miami cost of living has a big difference. The difference is not even that close.
Housing and Rent
For all the obvious reasons, housing and rent are two of the most important commodities. No matter whose budget we are talking about, these two are always on the top of priorities. Because at the end of the day, where else would you be able to spend the night after work? Where else would you be raising your kids?
Numbers show that housing in Tampa is lower than that of Miami. In fact, it is 42% cheaper. This is a wide gap between the two prices. And this makes it more attractive for people who want to move actually to choose Tampa over Miami.
And even if you choose not to purchase a house, Tampa is winning. It is still more affordable compared to the prices in Miami.
This is because rent prices in Tampa are about 32% more affordable than rent prices in Miami. The reason could be because Miami is attracting more and more tourists. Plus, the vibe is more of a fun and loud vibe.
And even restaurant prices are actually lower in Tampa. In the recent check, Tampa is 18% more affordable than Miami. Again, this may be due to the type of people the city is attracting. Compared to Miami who is mostly on their holidays, Tampa is family-friendly.
And when people raise families, they tend to be more practical when it comes to costs. This is perhaps the reason as well why Tampa is cheaper in most aspects. From rent to food to almost anything.
Groceries
Even groceries are cheaper on this side of the state. With the amount of practicality that one needs right now, living in Tampa is an advantage. As of this writing, Tampa is 7% (almost 8%) cheaper than Miami.
One such example is a gallon of milk. In Tampa, a gallon of milk is $0.31 cheaper compared to Miami. The prices of bread are no different, with a $0.72 difference in favor of Tampa. A dozen eggs would also be cheaper in Tampa by $0.83.
This makes Tampa the city of choice between the two. Again, this would ring especially true when one is raising a family. This may also be true for those not raising a family but lean towards a more practical lifestyle.
Cost of living
The cost of living in Tampa is more affordable in many aspects. People that live here are actually expected to have lesser salaries. This should come naturally because of the lower cost of living.
But when one looks at the median household income, the story is different. The number tells you otherwise.
People that live in Tampa have a higher median household income. As of this writing, household income is at an average of $50,400 in Tampa. This is much higher compared to Miami. The people in Miami only receive a median household income of about $40,300.
No matter which angle you look at, Tampa is the better option when it comes to costs.
It has cheaper rent and housing costs. The city is also more affordable when it comes to dining and even groceries. And despite being cheaper than Miami, Tampa has another advantage. And that is that their household incomes are much higher. This is when compared to the household incomes of families in Miami.
—
Choosing between the two is not that hard.
The first of the many things to consider is a lifestyle. Would you rather be in the jam-packed, vibrant, and loud Miami? Or would you choose to be in the relaxed vibe of Tampa?
When based on this aspect, your choice would show the lifestyle you would like to lead.
When it comes to safety, both cities are relatively safe. But Miami has numbers that are a bit higher than Tampa. Also, there are other types of crimes that are much higher in Miami than in Tampa.
When one looks at all the numbers, Tampa has lower crime rates than Miami in almost all respects. This makes Tampa your safer bet.
And finally, the cost of living is more affordable in Tampa than in Miami.
Rent and food are two of the most important factors to consider when moving. And Tampa is on the cheaper side of things when looking at these two commodities.
And not only that. Despite the lower cost of living, Tampa households still get a higher average income.
Summing up everything, Tampa is the practical choice. Unless, of course, you prefer the parties, the younger crowd, and the vibrant lifestyle. Then you go with Miami.
But if you are raising a family, or if you want to start saving for the future finally, Tampa is the better choice.
So, have you already decided?