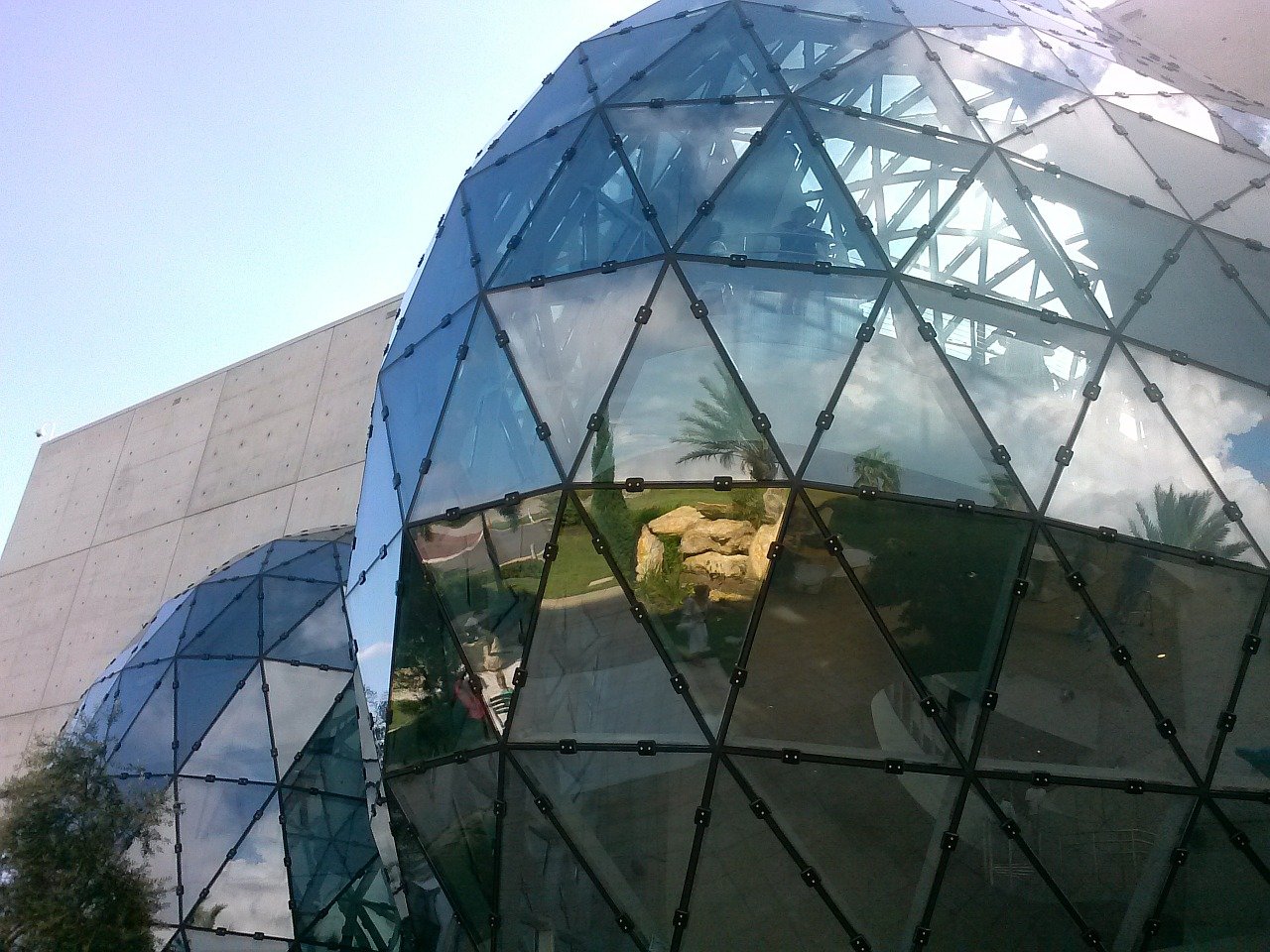 St. Petersburg is the best place to live due to its better quality of life, thriving economy, high safety index. In contrast, Anaheim's diversity and fun activities are exciting, but its economy, costs, and safety are not at par with St. Petersburg's.
With an abundance of green spaces, Anaheim's environment is energetic and dynamic, making it desirable to seniors wishing to spend their days in tranquility.
St. Petersburg, Florida, offers a lot of character, charm, and opportunity to relax, have fun, and take care of business, in addition to having near-perfect winter weather. Boating, fishing, golfing, and other activities are popular in the city, which is also regarded as a great location to live.
Anaheim is a great and fun city. Nonetheless, St. Petersburg surpasses its counterpart with its abundant pros.
What are the Pros and Cons of Anaheim vs. St. Petersburg?
St. Petersburg is Florida's LGBTQ+ pride with a pet-friendly community, and a booming employment market yet offers only a few hiking spots. Meanwhile, Anaheim has spectacular schools and impresses people with fun activities but is more expensive than St. Pete.
Living in St. Petersburg
Pros
Accessible location

Traveling and getting around in St. Petersburg is quite simple. On I-75 and I-275, hotels' locations are strategic, allowing quick access to the rest of the city.

The St. Pete-Clearwater International Airport is near the city for frequent and international travelers. Additionally, St. Petersburg is only 35 minutes from Tampa and 2.5 hours from Orlando.

If you travel regularly, St. Petersburg is the place to be.

Green city

When you relocate to St. Pete, you'll be joining a community that values environmental stewardship.

Because of its initiatives committed to water conservation, tree planting, recycling, fuel-efficient technologies, and more, St. Petersburg was named Florida's first green city.

In early 2017, the city switched to clean and renewable energy. St. Pete is also home to over 250,000 trees, giving the Arbor Day Foundation's "Tree City USA" status.

St. Petersburg has become an example for the rest of the state regarding sustainability.

Pet-friendly community

St. Petersburg is one of the most pet-friendly cities in the United States. According to the city's PAWS initiative, your pet is welcome almost anywhere, promoting local businesses to be more pet-friendly.

Several restaurants in St. Petersburg, such as Cassis American Brasserie and Sweet Sage Cafe, welcome dogs and have special menus for them.

Your dog can even join you at The Dog Bar for Happy Hour, where you can enjoy draft beers and creative drinks as your dog meets new people.

Florida's LGBTQ+ pride

In Florida, St. Petersburg has long been a hotbed of LGBTQ+ pride. The city has gotten a perfect score on the Human Rights Campaign's Municipal Equality Index for the past seven years.

Every year in St. Petersburg, PrideFest, Florida's largest LGBTQ+ pride celebration, takes place. It's a community-wide festival featuring charity races, parades, live music, and other fun activities for the whole family.

Furthermore, all members of the LGBTQ+ community are welcome to utilize the city's LGBTQ+ center at any time.

Booming employment market

St. Petersburg is not just one of Florida's best locations to work but also one of the best in the country. The unemployment rate in St. Petersburg is 3.30% as of December 2021.

The metropolis is thriving, outperforming every other Florida city regarding job opportunities. Raymond James, Jabil, and Tech Data are just a few of the Fortune 500 companies based in the town.

The city's employment market grew by 2.3% in the preceding year. St. Petersburg anticipates an additional 42% to its workforce in the next ten years.
Cons
Few hiking spots

Because beaches border this city, there isn't much in the way of long hiking treks.

While you may take a ferry across the lake to access various nature reserves and enjoy calm walks, this city won't have much to offer in this area if you appreciate long climbs across mountaintops.

Hotter weather than Anaheim

If you don't like the heat, though, St. Petersburg is probably not the place for you.

St. Petersburg's subtropical climate makes things warm, sunny, and humid on average.

The winter months see temperatures in the 60s Fahrenheit, while the summers see temperatures in the 80s and even 90s. And while the tourist season is dry, the humidity rises in the summer.
Living in Anaheim
Pros
Sports teams

Anaheim isn't only known for its world-famous Disneyland and shopping sprees. It also has a plethora of professional and amateur sports teams that will have you cheering in no time.

If you believe Anaheim is only about one sport, think again. Anaheim has a sector dedicated to every sport conceivable.

For fans of all things hockey, the Anaheim Ducks are a must-see. Be ready to cheer for the Los Angeles Angels if you enjoy baseball.

Multifaceted city

Anaheim is multifaceted, with historic downtown districts, shopping malls, and upscale residential developments strewn across the city.

There is a wide range of cultural and ethnic variety throughout the city. Residents like having a good time and admiring the creativity of others.

The House of Blues in Anaheim GardenWalk is one of Anaheim's many music venues, which cater to a wide range of musical styles.

Fun activities everywhere

For folks who love to have fun everywhere, this metropolis is a dream come true. The city's most well-known attractions are the Disneyland Resort, two Disney theme parks, and numerous entertainment venues.

There's also world-class shopping, various entertainment options, exquisite dining, and a vibrant nightlife.

Here's a list of the best Anaheim attractions to see once you've settled in:
Honda Center
Disneyland
Anaheim Packing District
Adventure City
Yorba Regional Park
Anaheim Town Square
Spectacular schools
Families can enroll their children in many spectacular schools in Anaheim. Fairmont Preparatory Academy is one of Anaheim's 74 public schools and a few private institutions.
Oxford Academy, part of the Anaheim Union High School District, is California's top high school and the country's 11th best.
Great neighborhoods and location
If you're relocating to California with your family, Anaheim is a terrific place to start. Because of the city's proximity, visiting Disneyland with children is more effortless.
There are also several friendly residential communities and schools in the city. One of the most appealing facets of living in Anaheim is the opportunity to live in peace away from the city's crowd.
Cons
More expensive than St. Petersburg

Florida is an expensive state, yet it can't beat California's expensive cost of living.

Since St. Petersburg is in Florida, it has a cheaper living cost than Anaheim. For comparison, Anaheim is overall 50% more expensive than St. Pete.

Fewer job markets than St. Pete

Anaheim's 4.30% employment rate is higher than St. Petersburg's 3.30%, implying that Anaheim has fewer job markets than its equivalent.

The city's tourism industry is its top source of employment. Yorba National Park, Honda Center, and the famed Disneyland are just a few of the many tourist attractions in the vicinity.

Disneyland alone employs thousands of people, contributing significantly to Anaheim's economy. This great reliance on tourism, however, has drawbacks. The tourism sector has struggled to cater to tourists due to Covid-19.
Anaheim or St. Petersburg – Which is more expensive?
Living in Anaheim is 54.4% more expensive than in St. Petersburg. Thus, living expenses such as housing and transportation are way cheaper in St. Petersburg than in Anaheim.
| | | |
| --- | --- | --- |
| Living expenses | Anaheim | St. Petersburg |
| Housing | 257.1% | 92.0% |
| Food & Groceries | 102.5% | 104.9% |
| Health | 95.9% | 101.4% |
| Utilities | 97.4% | 104.3% |
| Transportation | 118.0% | 98.2% |
Data is 100 = US National Average
> 100 means more expensive than the national average
< 100 means cheaper than the national average
Housing
Housing expenses in Anaheim are 179.5% higher than in St. Pete. The median house cost in Anaheim is now $571,528 compared to St. Pete's median house price of only $334,900.
Food & Groceries
Food and grocery prices are slightly higher in St. Petersburg. 1 head of lettuce in Anaheim is only $1.17, compared to St. Pete's $1.85.
Health
Healthcare costs are 5.4% cheaper in Anaheim. In Anaheim, the price for cold medicines good for a week can only cost you $8.2.
Utilities
St. Pete's utility fees are higher than in Anaheim. The monthly electricity bill in Anaheim can only cost you around $88.00, while it costs $123 in St. Petersburg.
Transportation
St. Petersburg's transportation fees are less costly than Anaheim's. One liter of gasoline in St. Pete is only $0.68. Whereas in Anaheim, it costs $0.93.
Is Anaheim bigger than St. Petersburg?
St. Petersburg's land area is more than twice bigger than Anaheim's. The city also has a lower unemployment rate with a lesser population.
St. Pete has a land area of 137.6 mi² with a population of only268,006. At the same time, Anaheim has a denser population of 350,986 with a smaller land area, 50.88 mi².
Aside from population and area size, St. Petersburg boasts a low unemployment rate of 3.30% as of December 2021. On the other hand, Anaheim has a higher rate of 4.30%, making St. Peterburg an ideal city in terms of the economy.
Thus, Anaheim is denser, yet St. Petersburg has a better economy and is less crowded than Anaheim.
Is St. Petersburg safer than Anaheim?
The crime value in Anaheim is 53.24, whereas St. Petersburg has a lower crime value of 43.00. At the same time, the latter has a higher safety scale than its counterpart. Hence, St. Petersburg is safer than Anaheim.
The difference in safety scale and crime index between Anaheim and St. Petersburg is significant. St. Petersburg has a safety scale of 57.00, larger than Anaheim's safety scale of only 46.76. The crime index in Anaheim is also higher than St. Pete's.
Theft, corruption, property crimes, and drug dealers most likely happen in Anaheim. In comparison, these crimes are low in St. Petersburg.
Hence, St. Petersburg is a safer city than Anaheim.
Is Anaheim hotter than St. Petersburg?
St. Petersburg has an annual average high temperature of 89 °F. Conversely, Anaheim has a lower average yearly peak temperature of 85°F. St. Petersburg is, thus, hotter than Anaheim.
In St. Pete, there are 248 sunny days a year on average. At the same time, Anaheim experiences 280 sunny days.
Summers are long, hot, humid, damp, and largely foggy in St. Petersburg, while winters are short, chilly, windy, and sometimes cloudy. The temperature ranges typically from 56°F to 89°F year-round, with temperatures rarely falling below 46°F or rising over 93°F.
On the other hand, summers in Anaheim are short, hot, and dry. Winters are also lengthy, cold, and depressing. Anaheim's temperatures usually range from 46°F to 85°F throughout the year. Furthermore, temperatures seldom fall below 39°F or rise above 94°F.
As a result, St. Petersburg is hotter than Anaheim.
Is Anaheim better than St. Petersburg?
St. Petersburg is a pet-friendly green city and offers a strong job market. Contradictorily, Anaheim tourist attractions are tempting, yet living expenses are more costly than St. Pete's. Therefore, St. Petersburg is better than Anaheim.
Anaheim tourist attractions are what make the city a prosperous one. Its tourism industry helped employ residents strengthening the metropolis' economy. Other than this, Anaheim is a multifaceted city with great neighborhoods and excellent location.
Nevertheless, the city's living costs, unemployment, and crime rate are higher compared to St. Petersburg.
On the contrary, St. Petersburg is an excellent place to live because of its strong job market, lower living expenses, and safer surroundings. The metropolis gives a lot of importance to nature and pets. Although St. Pete is hotter than Anaheim, its pros outweigh its cons.
Therefore, St. Petersburg is better than Anaheim.
Are you considering moving to St. Petersburg or Anaheim? Let me know your thoughts below.