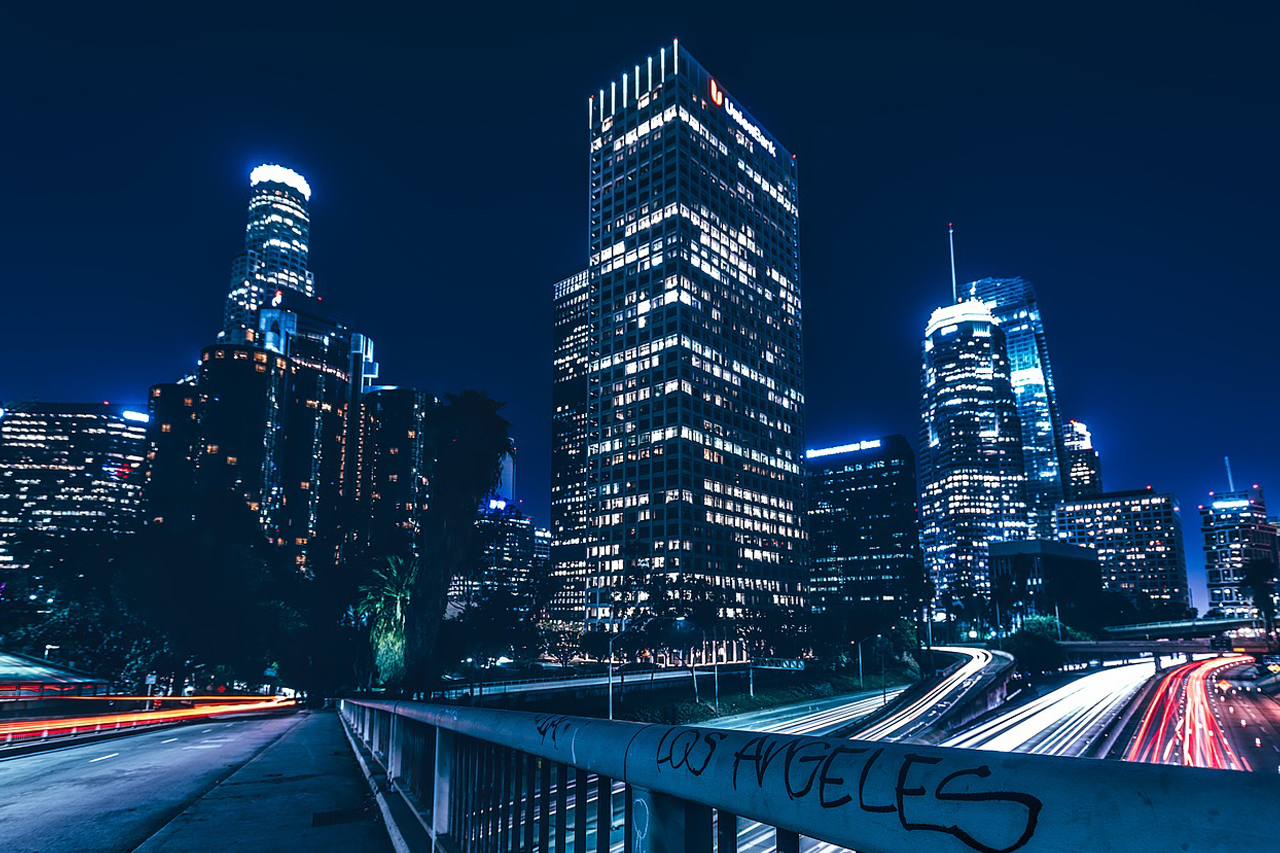 Los Angeles, California, is the home of the rich and famous, the site of the Hollywood Sign, and the headquarters of the world's entertainment corporations.
This second-largest city in America has a land area of 501.55 square miles and tourist attractions scattered throughout its surroundings. If you think you need a car to get around this sprawling metropolis, you got it wrong.
Aside from the famous Hollywood Sign, Rodeo Drive, and Venice Beach, the metropolitan area has a sound transit system that you can use to start exploring the areas near the city center.
We have published a list of the best things to do in the City of Angels if you are heading here over the weekend to help you make the most of your time. Local favorites and activities are included in our index to round out your LA itinerary.
1. Hollywood Walk of Fame
Hollywood is a staple of Los Angeles, and you will most likely miss out on experiencing the entire city if you do not visit the Hollywood Walk of Fame.
They say it is a tourist trap, but it is an excellent place to walk around and see famous Hollywood and internationally renowned names engraved in their stars. Plus, this place is free, so you can take photos whenever you want.
This alley is a must-see tourist attraction in Los Angeles. Aside from the Hollywood Walk of Fame on Hollywood Boulevard, you can also visit the nearby famous Chinese theater, which hosts all significant premieres. Grab a handful of souvenirs from one of many stores in the area to round out your tourist experience.
2. Walt Disney Concert Hall
The Walt Disney Concert Hall belongs to the innumerable beautiful architectural structures in Downtown Los Angeles and should be on your itinerary.
Frank Gehry curated the hall, and it has become one of the great attributes of the neighborhood. The 3.6-acre complex embodies the city of Los Angeles and its orchestra's distinct energy and creative spirit.
I like how Walt Disney Concert Hall is only a five-minute walk from the metro station, making it accessible to those without cars.
When you watch a live show here, you will fall in love with their organ, which I think is one of the best assets in the area, aside from the beautiful interior and comfortable seating.
The sounds here are incredible. If you find yourself in downtown Los Angeles, you should not pass up the opportunity to stop by this famous landmark, watch a live show or appreciate a marvelous creation.
3. Quest Room
If you want another fun activity but do not want to wander far from the city center, check out Quest Room in Sta. Monica Boulevard.
This space is an upgraded escape room with the best of its kind in Los Angeles. It has around seven themed rooms with unique puzzles that set the bar high.
The highly recommended and local favorite is the Red Giant, which has 5/5 ratings. But if you do not want to join the hype like what we did, you can pick the Cannibal's Den as your first room.
Quest Room's new attraction today is the Project Minotaur, which is technically a horror-based theme room, so if you want to discover it, get yourself prepared for an intense experience.
Playing here is worth every penny, but I will not spoil anything here. So, if you want to see it yourself, visit this fun place.
4. Grammy Museum
If you love the Grammy Awards, you will surely appreciate the Grammy Museum, solely dedicated to the memories of the global music awards. The showroom unlocked its doors to the public in 2008, with its four floors containing over 30,000 square feet of interactive, permanent, and traveling exhibits.
You will understand the history of the Grammys, the people behind its multiple awards, a sneak peek of the annual celebration preparation, and all the labels that have dominated the yearly immense musical recognition.
What is also unique about this small space is that you can see all the legends' original outfits, costumes, and awards. The Clive Davis Theater within the Grammy Museum seats 200 people in only ten rows for a truly intimate and personal experience.
If you cannot get enough of it, there is a small gift shop where you can buy souvenirs to commemorate your museum visit to Los Angeles.
5. California Science Center
The California Science Center welcomes everyone to a unique, fun, learning, and adventure world.
The space in Los Angeles' exposition park houses a one-of-a-kind and engaging display of a scientific showroom. Whether you enjoy science or are simply a curious cat, you will enjoy the permanent ecosystem exhibit, where you will learn about land and water formations through an immersive display.
An Air & Space and Creative World section discusses transportation and space shuttle innovation. I can attest to the center's wonders, particularly for the children who visit.
If you are a tourist that wanders around downtown, the California Science Center is a beautiful place to visit. The promising news is that you can take the Metro Expo line and walk here in five minutes. Admission is entirely free, but there is a fee for the IMAX theater and special exhibits.
6. Olvera Street
You will enjoy the vibrant and exhilarating lane of Olvera Street, which is worth adding to your City of Angels bucket list.
Olvera Street is the oldest street in Los Angeles, and others consider it to be the city's birthplace. This shopping district has vibrant stalls selling quality goods and delectable food.
They fill the place with Mexican touches, where Spanish is the dominant language in its notable ancient signages. You can get the best Mexican candies and tortilla presses there with good meals at Las Anita's restaurant.
Most museums in Olvera Street are free so that you can wander around as much as possible. A handful of products are for sale, including home decor, clothing, shoes, toys, jewels, and souvenir shops.
You should also see Avila Adobe, the oldest existing residence in Los Angeles. Visit this small but lively shopping district for even more beautiful purchases, dining options, and tours.
7. The Original Farmers Market
Walking from the public transportation stop, the Original Farmers Market, LA's remarkable landmark, is only five miles from the city center.
Founded in 1934 and located on West Hollywood Boulevard, this shopping lane is a local and tourist favorite that offers California's freshest produce and delectable snacks. Getting here will necessitate bringing cash and becoming hungry to sample their best treats and products.
One of the reasons visitors flock here during its open hours is the delectable food offered and their freshly harvested fruits and vegetables. Aside from getting the best deals from the farmer's backyard, you get to meet vendors that are also helpful and vibrant, sharing their knowledge about their homegrown yields.
The Original Farmers Market is always busy, especially on weekends and special occasions, so expect to find a few open tables. If you want to bring something back to your hometown, you need to stop here.
8. Dodger Stadium
Whether you are a baseball fan or a spectator, you will enjoy the Dodger Stadium, home to the world-famous Los Angeles Dodgers.
The large stadium is the third-oldest used park in the country, and its location on the north side overlooks the scenic view of Downtown Los Angeles and San Gabriel Mountain.
The best Dodgers games happen here, and you will feel another baseball buzz in Dodgers Stadium when a home game begins during the MLB season. Patrons and visitors can fill the 56,000-seat arena to cheer on the upcoming sporting event.
When the game is over and the season is over, you can still take a guided tour of the venue. The trip can last up to 90 minutes, with the highlight being entering the Dodger's dugout or the VIP Lexus Dugout Club.
When you arrive without a car on game days, you can take advantage of a free ride via the Dodger Stadium Express.
9. Grand Central Market
Food enthusiasts should add this next attraction to their list of the best things to do in Los Angeles.
The Grand Central Market, located in downtown Los Angeles near the Walt Disney Concert Hall and The Broad, is unquestionably a food lovers' paradise for both locals and tourists.
The venue has lofty ceilings and an open layout, with food stalls serving various cuisines representing cultures from Los Angeles and other natives. This City of Angel market, which has been in operation since 1917, serves the best coffees, breakfasts, delis, sandwiches, and other items.
The best meals here have the longest queue you can see, so expect to wait a while before you can taste the best from the Egg Slut.
You can also get in line for more tacos and quesadillas and delightful choices from Horse Thief BBQ, and Valeria's to round out your Grand Central Market daytime adventure.
10. Rooftop Cinema Club
Rooftop Cinema Club's remarkable and unique outdoor movie screening is unquestionably a must-do in the City of Angels.
Unlike the typical indoor cinema, this location elevates your film viewing experience by leading you to an outdoor space overlooking downtown Los Angeles.
You must book tour tickets online to secure your spot. Staff will provide you with a blanket and headphones to enhance your experience upon entering and before the movie starts.
You are welcome to bring your snacks, but if you want to make the most of your visit, feel free to purchase their indoor snacks and cocktails, as we did.
Rooftop Cinema Club is ideal for date nights and family bonding. The zone is perfect because it is in the city's heart, allowing you to explore the area immediately following a great movie.
You will be pleasantly surprised when you arrive and experience the best activity available in the heart of Los Angeles.
11. The Broad
The Broad, the space founded by philanthropists Eli and Edythe Broad, is one of the most notable additional structures that you can see and explore in Downtown Los Angeles that is technically accessible.
Who would not recognize this honeycomb-like structure posted in the city's heart? There is none, so this is also a great tourist attraction and a ridiculously photogenic building.
The venue is a museum with an extensive collection of contemporary art from the 1950s. Furthermore, admission is entirely free, except for dedicated events and exhibits that require a fee. You can finish the 120,000-square-foot building with two floors in about two hours, which I did when I went there.
The Broad attracts visitors, particularly on weekends, due to its free access, so you should arrive early to avoid crowds. There are rotating exhibits from time to time, so make sure to check their calendar of events.
12. Howlin' Ray's
Only seven minutes from the City Center to the brilliant lane of Chinatown lies a hidden gem that deserves a spot on your roster.
Howlin' Ray's, famous for bringing the best Nashville Hot Chicken to the Los Angeles neighborhood, started as a food truck that pops up on the streets and serves this delectable chicken to the ground.
The traveling food stall's popularity grows, and it eventually lands its go-to diner in Chinatown's Far East Plaza.
You will get to try Johnny Ray and Amanda's unique take on a popular Nashville staple. I recommend their Chicken Sando and bone-in chicken if you want to try something other than Howlin' Ray's famous hot chicken.
You can also select the hot to mild spice level, which will add a nice kick to your meal. Without a doubt, you must include this restaurant in your trip to Los Angeles.
13. Bottega Louie
The Bottega Louie is the subsequent dining establishment you should add to your list. This restaurant, specializing in fine dining, gourmet products, bakery, patisserie, and gifting, opened its doors in 2009.
You will have the chance to evaluate the best dining option in this area and full bar service. The Gourmet Market and Patisserie have a wide variety of sweet and savory items for your enjoyment.
I highly suggested the best gourmet meals we had when we visited, including breakfast cocktails with Lobster Benedict and mojitos. You also need to try the Margarita Pizza and Portobello fries if you have space for more meals.
Bottega Louie's bakery has a lot to offer and is an ideal take-home product. If you want to splurge on one of the best tasting restaurants in downtown Los Angeles, having lunch or dinner here is necessary.
We handpicked this list of the best things to do in Los Angeles, including everything from a famous landmark to the best dining option. Most of these activities and spaces are accessible via the metro system, so having a car is not strictly necessary.
Now you know about the other tourist attractions and hotspots in Los Angeles that you should see if you spend your weekends in this bustling city in California. After all, LA is not only about Hollywood.
We had a lot of fun penning this piece for you, and we hope you get to see everything on our checklist. Please leave your thoughts in the comment section so we can interact more.
See you on our next trip!