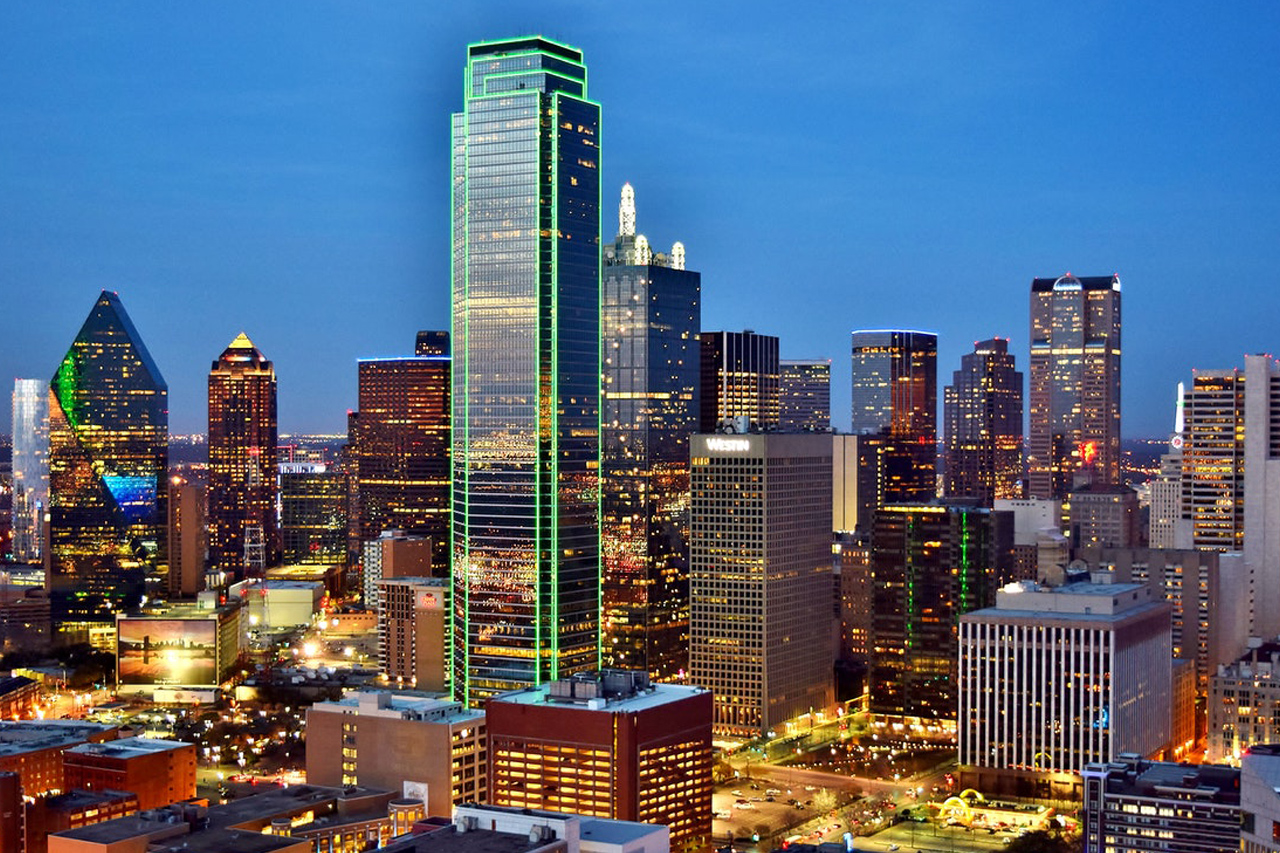 Moving to Dallas will be a significant change to your lifestyle.
Dallas is one of the major cities outside the Midwest. Moving here would mean you may encounter a bit of a culture shock.
If you desire to move to Dallas, you will live in one of the largest cities in the country.
Dallas saw about a million people moving there in the past few years.
Also, in 2017, the city saw a job growth rate that ranked second in the country, next to Atlanta.
The city delivers in all things positive. It is one of the reasons why more and more US citizens are packing their bags to move here.
Now, is Dallas an excellent place to live in?
Here, we will discuss the advantages and disadvantages of moving to Dallas.
Is Dallas, TX, a good place to live in? Excellent weather with an affordable cost of living
Moving to Dallas may be a significant decision for you and your family.
However, I am certain you have several questions in your mind right now.
What should be the cost of living? Is there anything else you can do in Dallas besides going to the rodeo? How secure is my job when I live there?
The list continues.
But overall, Dallas is an excellent place.
It has excellent weather, a lower living cost than other cities, and all the love for sports.
Aside from these, there is more to love in Dallas.
Here are a few other things you need to know.
The Good Side
Let us start with the good things you will love in Dallas.
Of course, the affordable cost of living tops the list. It is one of the primary reasons why people move here. And it is a significant consideration for everyone when moving to a new place.
However, living costs are not the only reason you should move to Dallas.
There is a bustling nightlife. The food here is delicious. And when you live in Dallas, you also get easy access to other major cities in Texas.
Let's find out more about the perks of living here.
Dallas is Cheaper!
Comparing Dallas with other large metros, the cost of living here is low.
The livable salary for an adult living in Dallas is $15.21 per hour, according to research conducted by MIT.
In a household of four people, the wage increases to about US$20.43 per hour for each adult.
This scenario considers two working adults and two children in the household.
In 2019, the average hourly wage of the residents of Dallas increased to US$27.01 as mandated by the Bureau of Labor Statistics.
This rate is higher than the requirement.
To provide a clearer picture, the living wage in New York for a single person without children is US$20.
Traveling is a Breeze
Dallas is the base for significant travel giants like Southwest Airlines and American Airlines.
And being home to these and other significant airlines brings major advantages to the city.
The city is one of the central locations for flights and travel. That means you no longer need to drive for a couple of hours to the airport so you can catch your flight.
Dallas services several domestic airlines that fly from the city to other major cities. Not only that, but the airport also services more airlines that travel from Dallas to international destinations.
Efficient Public Transportation
Traveling around the city is another convenience when in Dallas.
The city ranked 24th on the list of the most walkable towns in the country. It also ranked third on the list of the most walkable cities in Texas.
You can always take the rapid transit system if you dislike going on foot.
Through this method of travel which people call DART, getting around is easier and more accessible.
DART is short for Dallas Area Rapid Transit. DART is simply a series of bus routes and train schedules.
Everything is more accessible with DART!
A Bustling Nightlife
One of the several perks of living in a large metro is that there will always be something for you to do. No matter what day it is, there is no room for boredom.
There are numerous clubs in Dallas. Not only that, but the city is also full of venues that regularly host concerts and performances. There are also bars and much more that keep the city's nightlife alive.
Popular franchises call Dallas their home.
Other additional rooftop pubs in the city offer their visitors breathtaking views of the city skyline.
There are also many LGBTQ+-friendly venues.
A Feast to the Palate
Each city has its unique delicacy that sets them apart from other cities. Dallas is no exception and provides guests and its residents with fantastic food choices.
The list of foods that locals are proud of includes chocolate in addition to the typical tacos.
As mentioned earlier, Mexican culture has a strong influence on the flavors of the city. You can recognize these influences even in food offered in small eateries in the heart of Dallas.
Of course, there are more options for pleasing your palate.
There are the usual Tex-Mex favorites. Aside from these favorites, there are also cuisines from other cultures like pizza and regular burgers.
There are even vegan places, Indian restaurants, and a lot more.
Breweries After a Long Day
After a long day at work, I know that all you want is to sit and relax with a mug of cold beer.
In Dallas, this thought is easier to do than imagine. There are numerous options available.
Dallas is a paradise for those who crave drinks regularly. Each brewery brings to focus the brewer's passion for the craft. Each brewery brings to the fore a unique experience for the drinker.
Close to Nature
Dallas is a big city. Despite its setting, there are several other places within the town that nature lovers will love.
There are hiking trails and biking paths that dot the greater Dallas area. The city is also famous for its many running tours.
Aside from the trails and paths, the city is full of several parks that can let you do many outdoor activities.
Trinity Forest, for example, is a place ideal for picnics. The forest is about ten miles south of the Dallas downtown area. Aside from picnics, you can also find walking trails, running paths, and much more.
You can also check out Cedar Ridge Nature Preserve. It is a short distance from the downtown area and is perfect for hiking and other outdoor activities.
The Bad Side
We all know Dallas is never about the good things alone. There will always be a few factors that you have to consider before moving here.
Here are a few things to note.
Take a look.
Housing Taxes
I am unsure if you already know, but Texas has no state income tax. If this is new to you, we will discuss this later on.
However, since there is no state income tax, the state still has to get money from another source.
One of the sources of money is to increase property taxes for homeowners in Texas.
And for the past few years, the state has consistently ranked. The rankings are on the states with the highest property taxes.
Homeowners pay property taxes of about US$3,900 for a US217,000-home every year.
That is a lot!
The Dangerous Animals
Dallas has a problem with mosquitoes.
Additionally, residents have other concerns besides mosquitoes. There are other deadly creatures residents think of daily.
The state is home to several species of poisonous snakes. Most of these snakes are a family of rattlesnakes.
In Dallas, you can find about five species of these rattlesnakes. There is the Southern Copperhead, the Broad Banded Copperhead, Cottonmouths, the Texas Coral Snake, and the Diamondback Rattlesnake.
Texas is in sixth place when it comes to the state with the most incidents of snake bites in America. There are about 44.2 snake bite incidents reported every year.
Some incidents occur in residential and urban locations. However, most of these incidents happen in rural areas.
Hurricanes and Tornadoes
The lower parts of the country are familiar with hurricanes.
There are times when they hit every year. There are times when they pass by without leaving any damage at all.
Texas gets to experience these horrors about once every three years. Although I must say once in a while, there will be small hurricanes that will pass by.
When it is hurricane season, residents always have to prepare for them.
And as if hurricanes are not destructive enough, residents must also deal with tornadoes.
April is the month when the tornado season begins. This season lasts for about three months. Texas is one of the states that become vulnerable to tornadoes.
Most experts would name Texas the state with the most tornadoes in a year. On average, the state gets about 155 of them yearly, although we are seeing a steady decrease over the past few years.
Of course, not all of these tornadoes go to Dallas. There are other parts of Texas where they appear. However, there will always be possibilities of these hurricanes and tornadoes passing by when they are in town.
What is the cost of living in Dallas, TX? Affordable real estate
Comparing Dallas with the rest of the country, the city is about 1.6% more expensive.
Here, we will discuss more of these costs in detail.
The Good Side
Dallas's three primary commodities are lower than the national average.
One of the essential parts of the cost budget is the housing cost.
In Dallas, housing costs are 7.1% more affordable than the national average. However, if you compare Dallas with most of the cities in Texas, the city can be more expensive. Texas averages at about 8.6% lower than Dallas in housing costs.
However, this is not a reason for you to be alarmed. Despite being more expensive than the rest of Texas, Dallas is still more affordable than the national average housing.
The food and grocery cost is also lower in Dallas than the national average by 0.9%. This number may not be that significant. And when you move, this should not determine your decision.
Remember, everything depends on your consumption of food and groceries.
The cost of healthcare is 6% lower than the rest of the country. And this is another advantage you should take note of before you move.
The Bad Side
When you move to Dallas, there is one thing you must consider when it comes to costs. And that is the cost of transportation.
The cost of transportation is 17.1% higher than the rest of the country. It is more expensive to commute to Dallas. Gas here is also more expensive than the national average.
If you are moving to Dallas, you might as well look for a property near your workplace. It will reduce the time and money you spend traveling to work.
Why work in Dallas, TX? Tons of economic opportunities
Dallas is an affordable city.
It is not as affordable as in other towns. But the city is not expensive, either.
What this means is that your paycheck goes a long way every month. It is also a city with enough job opportunities for everyone.
Although I would have to say that Dallas is a few percent higher than the national average in cost of living, the pay here is also higher. And comparing Dallas with other bigger metros, Dallas is an advantage.
The Good Side
Here, we will give you a few more reasons why you should move to Dallas.
There is the advantage of having no income tax. There is also the advantage of a healthy job market.
A Healthier Job Market
In Dallas, there will always be jobs for everyone.
Aside from the city having a reasonable cost of living, Dallas is home to several leaders in the industry. These industries include oil, technology, and even financial services.
Exxon Mobil is in Dallas. And so are American Airlines and several other Fortune 500 companies.
With all of these giants around, there is a wealth of job opportunities for everyone. There are even for those who want to start fresh.
No Income Tax? No Problem!
As you already know, Texas does not collect income tax from its residents.
Dallas is no exception to this.
The city will not only help with getting you a job.
Dallas will also support your overall cost of living and savings.
Texas, as a state, does not collect state or municipal income taxes. This way, you will get to keep a little more each month from your paycheck.
And a little more tax not collected from you can go a long way in your savings.
Heaven for Startups
Dallas is an ideal location to open up a small business.
Of about 100 significant metros, Dallas is 14th among the best places to start a small business. The ranking considered cost, business environment, and resource access.
Also, Dallas is becoming a popular place for women business owners to put up their businesses. To date, more than half of these startups that sprout in Dallas are women-owned.
The Bad Side
There are usually a few things to think about in a metropolis, just like any other.
These factors, while minor, can affect your way of living in Dallas.
Let me talk about them.
Longer Commutes
Dallas has a large land area.
And with a larger area for you to cover, the commutes are also longer.
The average daily commute here is about 55 minutes. While this is normal for most larger metros, this is more than the national average of about 26 minutes.
Regarding long commutes, the state ranks 14th for the longest.
Are you curious as to which state has the shortest average commute?
It is South Dakota.
An Unemployment Problem
Dallas has thousands of jobs available for its residents.
Despite this, it has an unemployment rate slightly higher than the national average.
The unemployment rate is better than in any other city in Texas. However, it is a problem that the city has to consider solving.
It can be a problem with fitting profiles with the available jobs. Or it could be because there are more people than jobs available.
Dallas saw an improvement in its unemployment rate in the past few years. However, it is a problem that lingers.
With the improvement noted during the past few years, the city is hopeful that unemployment rates will go below the national average next year.
—
Is Dallas the correct city for you?
Of course, no city is perfect for everyone. However, we try to learn to take and deal with the bad. We always remember to incorporate the bad and only focus on the good.
Overall, Dallas is a lovely city.
There are so many things to love here. With all the great things that Dallas offers, it is easy to overlook the undesirable ones.
Are you planning to move to Dallas?
Let me know.