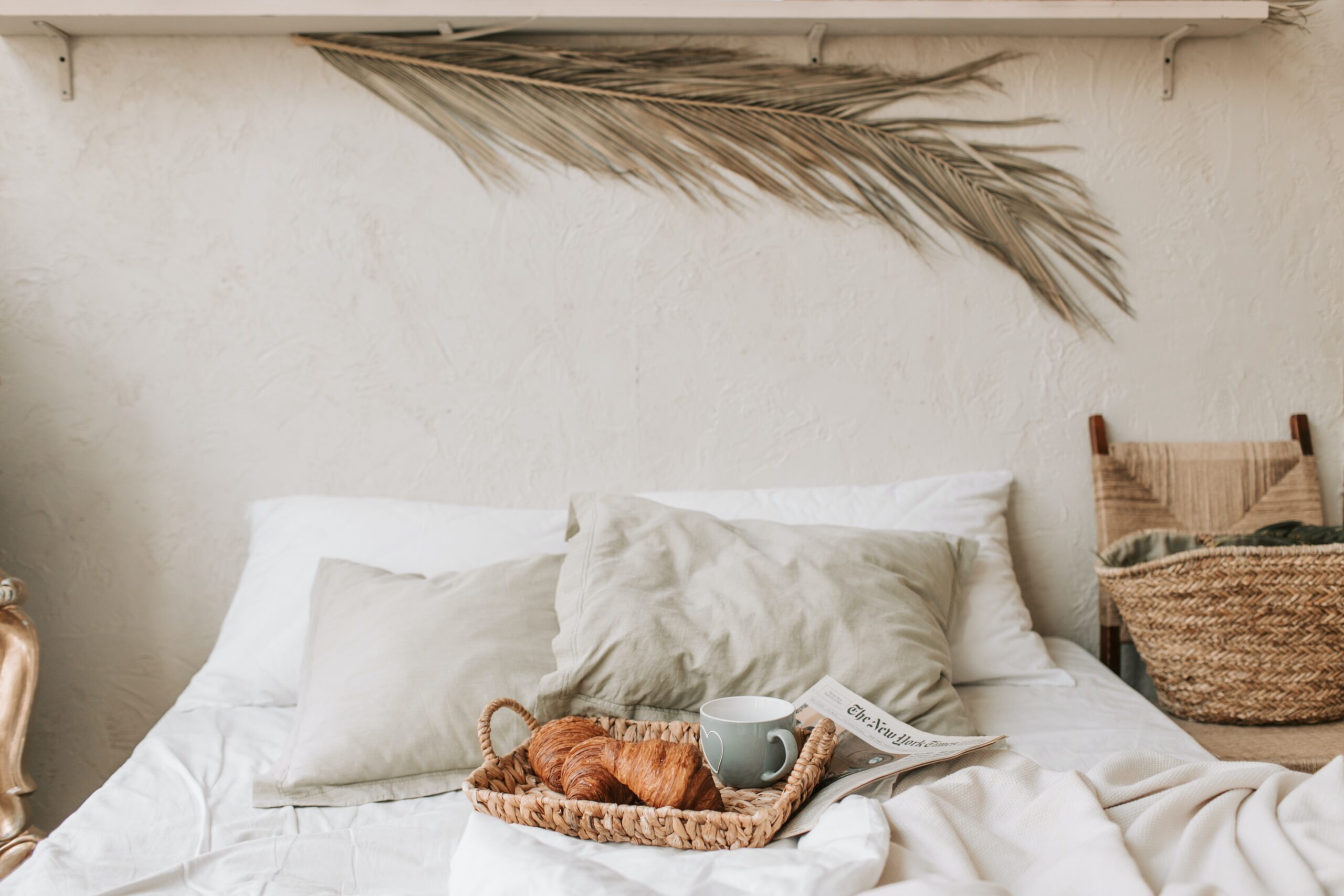 Bed and breakfast properties would sometimes ask you to be quiet. This request is especially true if you come back to the property late. The request is out of respect for the other guests. But bed and breakfasts do not impose curfews on their guests.
Sometimes, you may have apprehensions before booking a room at bed and breakfast (BnB).
The apprehensions could stem from misconceptions about BnB properties in general.
If you need to know anything, BnBs are warm, comfortable, and homier than hotels or motels.
The aim is to ensure you enjoy your stay as much as possible. And yes, that includes the freedom to return to the property late.
Aside from curfews, what are the other misconceptions about BnB properties?
Here they are.
Privacy
Inns, bed and breakfast properties, and hotels all offer you privacy. And yes, there is plenty of privacy in these establishments.
The room you rent should be quiet and free from any form of interruption.
There is also no need to interact with other guests if you do not want to. There is no need to spend time with the owner of the BnB property if you feel like lying down in bed.
When you stay at a BnB property, you get all the privacy you desire.
The Hiding Innkeepers
Another misconception is about the owners of the BnB property hiding.
The misconception may stem from guests not finding the innkeepers around when they go back to the property.
Allow me to assure you the owners of the BnB property are there. They are not hiding.
The owners do not want to get in your way.
But call the owners if you need them.
For sure, they will be there.
Sharing Breakfast with Strangers
In BnB properties, you can have breakfast all by yourself if you want to.
If you feel like talking to strangers, go ahead. Nobody in BnB properties forces you to talk to strangers over breakfast if you don't want to.
If there is anything, they usually serve breakfast at large tables. There is a tendency that you will be sharing tables.
But then again, if you want to enjoy a quiet meal by yourself, you can.
Expensive
This misconception may be true at times.
But to clarify, most BnB properties are affordable. This price difference would have to depend on many factors.
One of these factors is the location of the property. Another is the amenities that are available for the guests.
But if you think that all BnB properties are expensive, think again because this is never true for all.
Business Travels
Like hotels, BnB properties can also cater to business travelers.
Most properties are also more affordable than hotels. The costs can even be cheaper if the guest goes for an extended stay.
But like hotels, bed and breakfast properties now cater to corporate travelers.
Strange Rules
Bed and breakfast properties usually have rules. But these rules are the usual rules like smoking in specific areas, making too much noise, and the like.
There are no curfews. But owners of BnB properties could request that guests who go back to their rooms late can minimize the noise that they make.
These rules are always on their websites. Make sure to read them before you finalize your room reservations.
Do you have your bathroom at bed and breakfast?
Most rooms in BnB properties have their bathrooms. There are a few properties that employ shared bathrooms. But most properties now have rooms with bathrooms and toilets of their own. You can find this information on a BnB website.
One of the most common questions guests usually ask is if BnB rooms have bathrooms of their own.
This concern may have been legit in the past. But these days, most BnB properties have rooms with baths of their own.
In the past, most BnB properties have one or two bathrooms that guests share. But concerns on hygiene and infectious diseases changed the landscape of the BnB experience.
Most guests would not want to share bathroom space; thus, the evolution of BnB properties to cater to this need.
These days, most BnB rooms have the following
Tubs
Rainforest showers
A counter with toiletries for the convenience of guests

Remember, not all BnB properties may have all of these amenities. But the primary expectation from most of these rooms is that they have their baths. These rooms have their toilets.

You can check out the BnB website if you want to make sure. These concerns are usually answered with a single click on their websites.

If not, you can contact them to inquire.

Can you use the kitchen for bed and breakfast?

In BnB properties, there are areas designated to be off-limits for guests. One of these areas is the kitchen. Without owners ' consent, as much as possible, do not use the kitchen of a bed and breakfast property.

Booking a room at a bed and breakfast property provides guests with a unique experience.

Each BnB property is different. Each BnB owner is unique.

But what sets BnB properties apart from other types of lodging is that BnB properties are more personal. Staying in these lodgings provide guests with a more intimate experience. And more important of all, a stay at a BnB property is more homey and comfortable.

BnB properties are a mixture of a hotel experience and home in most cases.

You have the comforts and amenities of a hotel, but the attention the stay gives you is more personal.

But despite the comfort, there should always be a line you draw to make your stay more pleasurable.

One of the most critical lines you draw is entering any areas designated as private.

These areas should include their private quarters, laundry room, and kitchen. The owners also deem other parts of the property as their own.

The owners are not hiding anything from you. You have to respect the innkeepers' personal spaces, too.

Do not take it personally.

To avoid crossing these lines, always ask questions. This habit of asking questions can make your stay as pleasurable as possible.

Ask where the tourist destinations are. Ask about the things you should see.

If you need anything, ask the owners.

Never try to venture out on your own.

The owners may check each room for maintenance, but once in a while, they could miss something. The owners sometimes rely on guests to let them know if something is wrong. And if, by chance, you notice something wrong with the room, let the owners know.

When staying at a bed and breakfast property, always make sure to ask.

What is the difference between an Airbnb and bed and breakfast?

Airbnb is a type of lodging under regulations and obligation to let almost anyone list properties for rent. On the other hand, bed and breakfast are small inns subject to local lodging laws. Look at BnBs as smaller hotels with personal touches.

You could ask.

Is there a difference between Airbnb and BnB?

If you see the difference, you are an experienced traveler. But if you cannot identify the differences, it is normal.

The differences between the two are somewhat confusing for most. Even for some professionals, the line that separates Airbnb rental and BnB can partly be hazy.

Here, let me discuss the differences with you.

The Reason for the Confusion

First of all, the name itself can be confusing.

What confuses people is that bed and breakfast properties are also sometimes found in Airbnb rentals.

One thing you should understand is this.

Airbnb is technically a travel agency that runs online. It is normal to find professionally-run bed and breakfast properties listed on this platform.

In a way, Airbnb hosts can also act as bed and breakfast owners in some instances. It should especially be true with Airbnb properties where the hosts also live in the same building as the property for rent.

The Difference

The most significant difference is on the second B in the name itself. This difference should distinguish one from the other.

A bed and breakfast property, when rented, comes with a complimentary full breakfast. A breakfast in BnB properties can be a breakfast buffet. Sometimes, there could also be cereal, fruits, pastries, yogurt, and a lot more.

The breakfast is already part of the price you paid for your stay.

An Airbnb property usually has a kitchen. The kitchen comes with stocked coffee and tea and a few add-ons.

It is rare for the host to prepare breakfast for the guests in Airbnb properties.

Here are a few more differences.

More Personalized

Most bed and breakfast properties are usually independently-owned.

As you already know, the owners live on the same property. If not, the owners live nearby.

The owners provide guests with breakfast daily. It is also the owner that does housekeeping. With bed and breakfast properties, the experience of guests is always personal.

Also, bed and breakfast properties are usually historic properties. They usually have something unique to offer to the guests.

Airbnb properties are also exceptional and have unique characteristics. But you have to cook your meals. The owners or hosts also do not live in the same property most of the time.

Fees

When you check the rates at Airbnb, the costs seem to be cheaper. But once finalized, the charges add up. Airbnb properties usually have cleaning fees which the hosts add up to your total bill.

For example, you can find guests paying an additional 3% of costs for such fees.

For bed and breakfast properties, it is different. There may be additional fees, but the published rates online are usually the guests' rates.

So, you could ask.

Is a bed and breakfast property better compared to an Airbnb property?

That would have to depend.

For me, it all comes down to your preferences.

Many beds and breakfast properties offer similar amenities as a hotel. There is a bed, a bathroom, and breakfast. Plus, you could add the unique experience of staying at a historical (most of the time) property.

Airbnb properties have unique services as well. You can save up on costs, especially if you prefer to prepare your meals at the rented property.

But at the end of the day, it is your preferences that matter. It is also the travel experience that makes all the difference.

Two Key Questions

For your next vacation, which lodging should you choose? Would you prefer to stay at an Airbnb rental property or bed and breakfast property?

Here are two essential questions that you could ask yourself.

The questions should guide you in choosing between an Airbnb versus a bed and breakfast property.

Are you a DIY person, or would you like another to provide the service?

If you prefer somebody else to cook your breakfast for you, a bed and breakfast rental is good for you. A night of stay at a bed and breakfast property comes with these services.

The owners of bed and breakfast cook your breakfast for you. The owners also do the housekeeping and cleaning. They can also provide you with the services that you need.

In an Airbnb property, however, you cook your meals yourself. When you rent an Airbnb property, you also get to do the housekeeping yourself. You wash the dishes, sweep the floor, and make sure to maintain a clean and orderly dwelling.

Do you like it cozy or spacious?

You get a bedroom. The common spaces like kitchens and dining rooms are usually shared with other guests. You only get a room when you rent a bed and breakfast room.

If you are a traveler who can go with this arrangement, a bed and breakfast room is fine.

You will primarily rent the whole house, condominium unit, or apartment when renting an Airbnb property.

You have the dining area, kitchen, and living room all to yourself.

If you like spacious travel dwellings, renting an Airbnb property is for you.