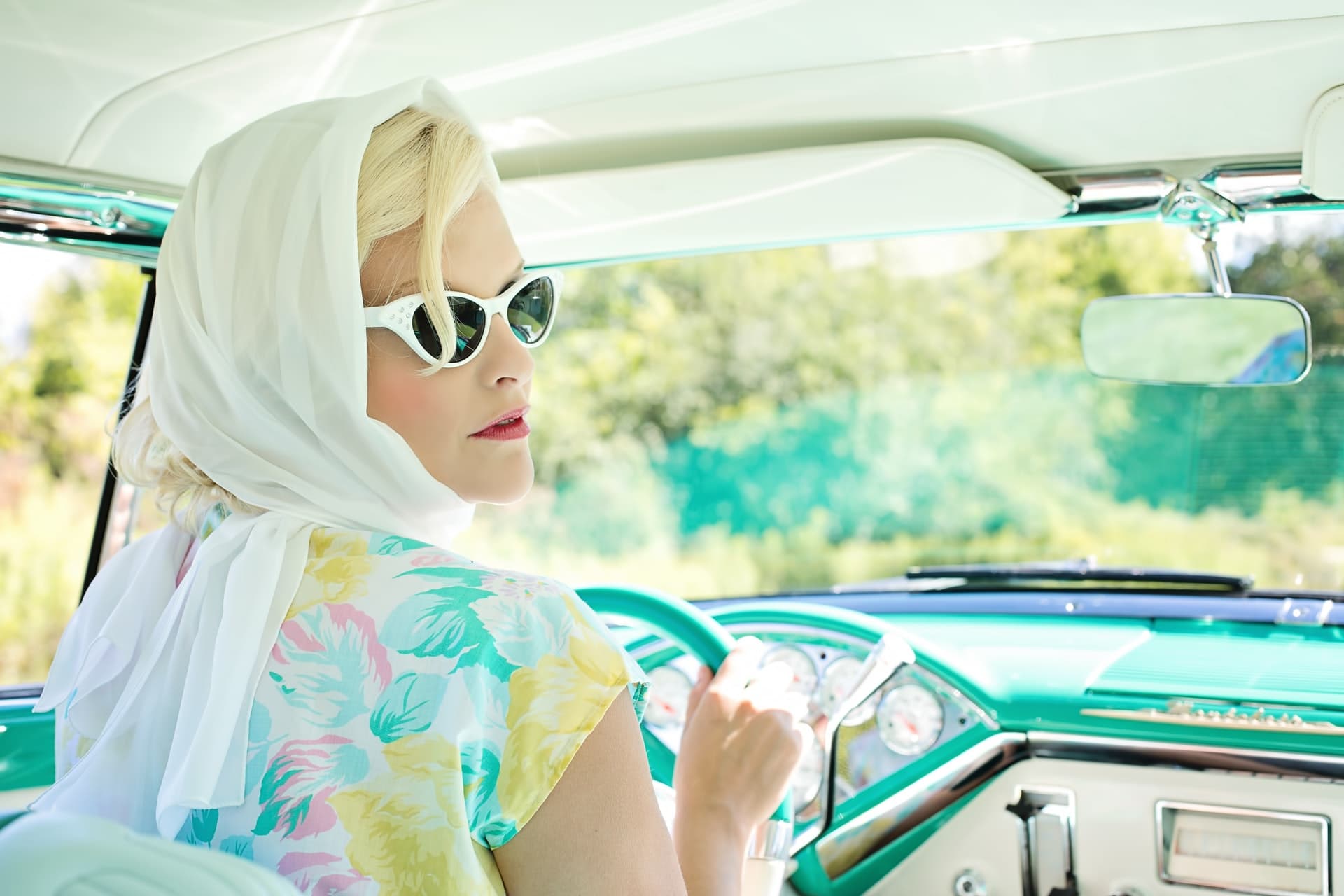 Women are allowed to drive in Dubai. The UAE is a confederation of states, including Dubai granting women the right to drive. All nations of the UAE are covered under one law. It made its historic decision to allow women to drive in Dubai in June 2018.
UAE citizens, including women with valid driver's licenses, can drive in the Emirates. It includes states in Abu Dhabi, Dubai, Sharjah, Ajman, Ras Al Khaimah, Fujairah, and Umm Al Quwain.
Now, you wonder why Dubai has to conform to the UAE law?
Well, Dubai is still under UAE law. Even though it is considered by many as an expat's haven, Dubai remains to be a Muslim state. Thus, women's rights in Dubai will still have to follow Islamic law.
Women in Dubai enjoy much more freedom compared to other states. It is still vital to know about women's rights in Dubai for both locals and expats.
What are women's rights in Dubai?
So, what are the women's rights that we all need to know in Dubai?
There are enormous misunderstandings outside the Middle East over the issue of women. Most of us perceived them not enjoying enough freedom compared to others. We often think about them as women who wear veils and repressed victims of violence.
Yet, as with any other kind of state globally, the reality is far more different from the general perception. Traditionally speaking, women's role in Dubai is to be a mother while men are the financial provider. Women are responsible for running the house and taking care of the children. Women's roles in society advance over time. The traditional roles played by women changed.
Muslim women today in the middle and upper class enjoy more rights compared in the past. They were able to break free into the professional world. Women in Dubai at present juggle work and family life all at the same time.
As these traditional roles of disintegrate, more rights are enjoyed in Dubai. Some of them are the following:
Right to vote

Since Dubai is under the UAE, a non-democratic state, people do not choose their state heads. In 2006, both men and women were permitted to vote or stand in the Federal National Council. It is a consultative council that allows the participation of the citizens by voting. Most women in Dubai participated and took to the ballots to exercise this right.

Right to be employed

Women in Dubai can work according to their field of choice. They can freely choose their jobs and even receive equal pay as their male counterparts. In the government, women can work as long as they provide consent from their guardians—most of the public sector jobs employed women in the workforce. Even pregnant women are provided with paid maternity leave.

Right to education

Dubai has the highest literacy rate among the states in the UAE. Women in Dubai have access to all levels of education. They can also receive a university education.

Right to drive

Women in Dubai enjoy the freedom of driving. Women can obtain a license provided that they meet the requirements to drive.

Financial and property rights

Dubai is a real estate haven; under UAE law, Emirati women have the freedom to invest in real estate. 30% of the property in Dubai is under the ownership of women. It is a considerable percentage already and reflects that women in Dubai have tremendous spending power.
How are women treated in Dubai?
Dubai is the most liberal state in the United Arab Emirates. Most women enjoy much freedom compared to other Emirates in the region. Yet, as Muslim women, they are still under Islamic law, which they need to conform to.
Emirati women are treated with respect. They are provided an opportunity to work in the banking, finance, and service sectors in Dubai. Education and other rights, such as driving were also granted to Emirati women.
The world is fast evolving; many restrictions toward Muslim women are slowly changing. Women in Dubai have more freedom to express themselves compared to the past. It shows that the Arab world is now more accepting of the current changes in today's society. The UAE needs to open more if it wants to get ahead among its neighbors in the Middle East.
When you are a traveler or an expat woman in Dubai, you do not apply Muslim laws. You are under state law, which is being regulated by other foreigners and visitors in Dubai.
Yet, strict observance of Arab laws should always be considered. It is advisable to know the Arab culture and customs in order not to offend locals.
Can a woman live alone in Dubai?
Dubai is the safest among the states of the United Arab Emirates. It is safe for everyone, even for women. The general public system in Dubai can cater in the needs of women even if they live alone.
So, why did I consider Dubai as a safe place for women to live in? Well, here are the following reasons:
Public Transport Availability

Dubai is a central tourism hub in the Middle East. The government invests in the transport system as well. It is not hard to find public transport at any hour of the day. There is a readily available transport system as early as five o'clock in the morning.

No Uncomfortable Stare

Locals in Dubai are not comfortable staring at people. They live their everyday lives and do not care about the people around them. It is unusual for them to stare at people, especially women.

Preferential treatment

Public places in Dubai have designated areas for 'women and children.' It is designed to protect women from men, especially when in public transportation. Men often let women be the first in the line, even in queue. It shows that men in Dubai have a high regard for women, in general.

Effective Authorities and Police

Of course, as they need to ensure that the UAE law is strictly enforced, police are effective in Dubai. They are quick to respond and will always be in service at any time.

Can still dress as you are

I know women love to dress. If you are non-Muslim, you can wear what you want as long as you ensure that it is decent. In this area, you need to follow the rules of the state to be safe.
Living alone in Dubai is safe for women. Unlike other Emirates with stricter policies, women can enjoy a higher level of freedom. The public system is secure for women. Muslim laws are more relax while keeping the highest degree of security in the land.
Can a woman open a bank account in Dubai?
Life in Dubai for women, even if they are married or single, has more freedom than any other UAE state. Women are allowed to drive, own property, play sports, and stay late up at night safe. Yet, there are still serious limitations.
Married woman many find it challenging to open a bank account. The banking system in Dubai does not allow it. Married women cannot open an account in Dubai.
Dubai is still a patriarchal society. Even though women enjoy much freedom in this Emirate, the man is considered the family's head. The husband, the one who wears the pants, decides whether his wife can open a bank account. Meaning, the man should sponsor his wife or legal dependent to open a bank account.
It is emotionally unsettling and exploitative in some ways. Even though women are allowed to get a job, as long as they are qualified, the husband's consent matters. Here you can see the imbalance of power in the marriage system.
By law, which is strictly imposed in Dubai, only the household head can open bank accounts. His approval matters even in the importance of getting a credit card account.
The patriarchal system still translates even in the smallest incidents. The wife cannot get a liquor license or consume alcohol without the husband's consent.
Even managing her children's bank account, the signature and consent of the father have a bearing.
Some women, especially Westerners, may find this odd. Yet, this kind of banking system is still being practiced in Dubai. There are movements and petitions on this matter. Equality among sexes should be translated even in the financial system.
Is Dubai safe for a woman travelling alone?
Dubai is safe for a female traveler. It won't be an expat haven if it is not safe for all people, especially women. This Emirati is open for solo woman travelling. A woman who wants to travel alone need not worry about Dubai being unsafe.
Yet, there are some serious questions you want to answer as a solo traveler in Dubai.
Can women drive in Dubai?
Are you required to cover-up?
Can you book a hotel as a woman in Dubai?
Do you need to be married when you travel to Dubai?
First thing first, yes, traveling women with an international driving license can drive. They are permitted to drive in the state as long as they follow Dubai going policies.
Are you required to cover-up? No, you don't need to wear the burka when in Dubai. If you dress correctly and adequately, you can dress as you are.
Can you book a hotel in Dubai? Of course, Dubai is more relax, unlike other Emirates. You can book a hotel in Dubai as well. Moreover, luxury hotels in Dubai do not strictly enforce the 'only married couples policy.' You will not have trouble booking a hotel room in Dubai when you visit there.
Here are the things you should keep in mind when you visit Dubai to save yourself from being jailed:
Swearing

Despite Dubai being more open to foreigners, it is still highly conservative. Dubai does not allow the use of foul language in public. Swearing, other profanities, and insults might raise awareness to authorities. Avoid the use of vulgar languages when in Dubai. You might be fined or jailed.

Social Media

Be careful in using social media and what you post in your account when in Dubai. Some were jailed due to the posting of videos and images not approved by authorities.

Holding Hands

Avoid public display of affection. Kissing and hugging in public is strictly prohibited under the state's law. Always be mindful with your partners when you go out in public when in Dubai.

Dancing

Even though nightclubs are rampant in Dubai, dancing in public is not allowed. Dancing should be practice only in the safety of your home and not be displayed publicly.

Photographing women

Islam has high regard for women; photographing women without consent is prohibited. Showing disrespect to Muslim culture and customs is another way to offend authorities.

Cheques

Non-payment of bills and issuing bouncing cheques is another way to get jailed in Dubai. Ensure that all your bills are paid, even the hotel bills, to avoid offending the authorities.

Drugs

The use of drugs is the most illegal act in Dubai. Cannabis and other unwanted substances are also not allowed in Dubai. Keep in mind that carrying such substances will get you to jail in Dubai.
Women's rights in Dubai has evolved significantly over time. Aside from the significant economic development in the UAE, women's rights also advance. The passing of women's right to drive in this part of the Middle East open other opportunities for women.
It is a work in progress. Other areas need more in-depth attention to cater to women's needs. Women on the road are an excellent start to finally giving them more freedom in more significant Emirati life areas.