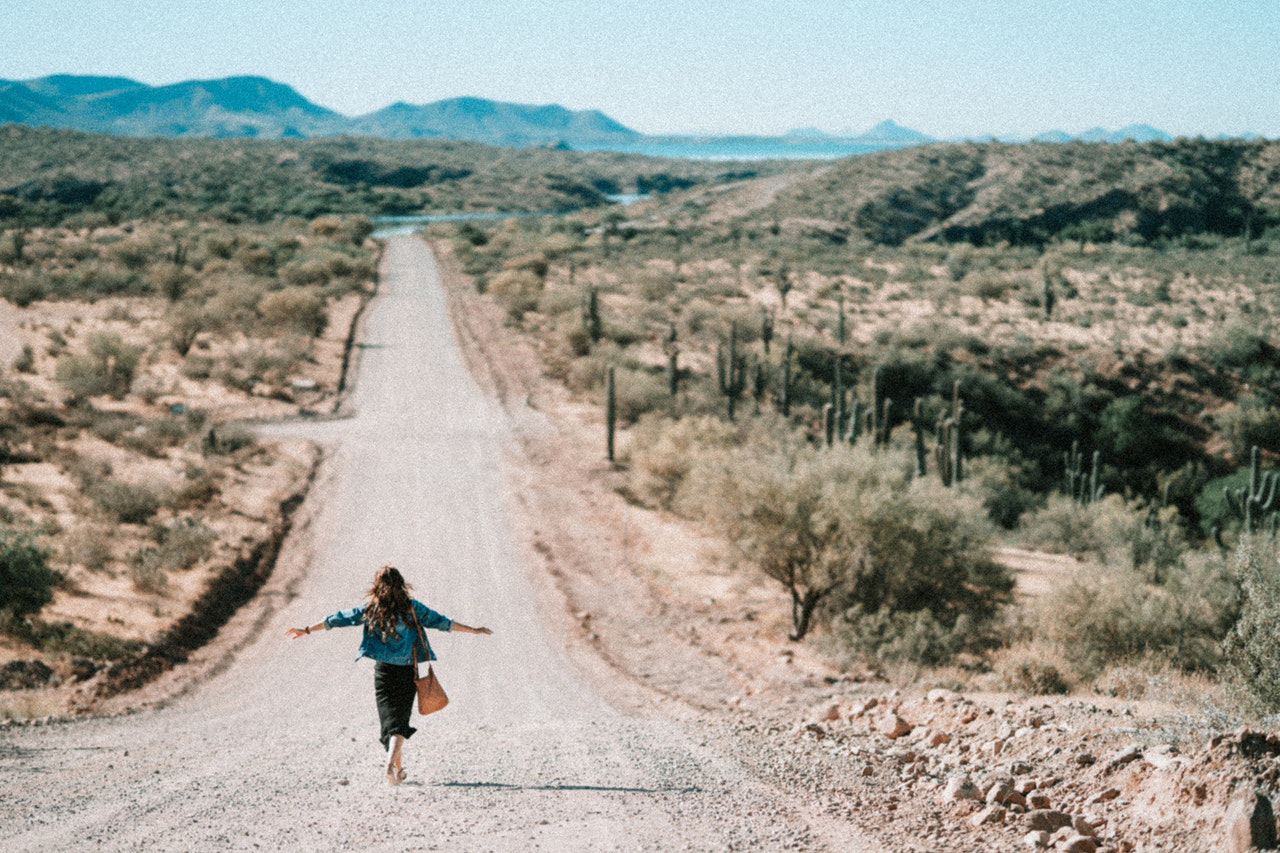 Are you considering relocating to Mesa, but before making a final decision, you'd like to learn more about the city, its lifestyle, employment opportunities, cultural subjects, and much more?
Great! In this post, I'll show you everything you need to know about life in Mesa, so please stick with me.
Mesa, Arizona's third-largest city, lies just east of Phoenix. It is well-known for its vistas of the Superstition Mountains. Mesa, which means "tabletop" in Spanish, was chosen as the city's name because it lies on a plateau above a valley.
The smaller suburban communities offer all the advantages of Phoenix within a short commute and are the ideal blend of enormous city convenience and small-town comfort for many locals.
To help you decide if Mesa, Arizona, is the place for you, we've compiled the pros and cons of living there.
Is Mesa a Good Place to Live In? – City Convenience Meets Small-town Comfort
The Good Side
The Great Outdoors Offers an Infinite Playground
Mesa is undoubtedly a city with something for everyone. There are several outdoor activities, art-related opportunities, and sports-related games available.
Three lakes and rivers are within 30 minutes of your front door, allowing you and your family to enjoy various water-based recreational activities such as boating, rafting, kayaking, waterskiing, and wakeboarding.
With approximately 200 parks, you can access public use hiking paths, swimming pools, playgrounds, and sports fields.
There are four theaters, five art galleries, and fourteen studios at the Mesa Arts Center. The city is also home to the Arizona Museum of Natural History, Mesa Grande Cultural Park, and the Commemorative Air Force Aircraft Museum.
Even though most of Mesa lies in a flat valley, you will be astonished to find freshwater and mountain-based activities in addition to the Sonoran Desert's marvels.
The Chicago Cubs and Oakland Athletics spring train in Mesa, and the Dobson Ranch Golf Course is also known as the best in the region.
Excellent Education Begins in the City
In Mesa, there are more than 300 schools to select from, ensuring that you will fall in love with one of them. To discover the top school districts, all that is required is a bit of searching in the city.
There are several four-year universities in Mesa, including Benedictine University and Arizona College-Mesa.
In Tempe, Arizona State University is only 7 miles to the west. Mesa Community College and DeVry University are possibilities for community colleges and vocational schools.
Mesa Public Schools, Gilbert Public Schools, Higley Unified School District, and Queen Creek Unified School District comprise the city's four school districts.
With approximately 64,000 kids enrolled, the Mesa Public Schools district is Arizona's largest public school district. The school system currently ranks as the 23rd best in Arizona and 46th in the nation for education.
Franklin Elementary School, Franklin at Brimhall Elementary School, Franklin Junior High School, and Mesa Academy of Advanced Studies are other highly regarded institutions in Mesa.
Charter schools, such as ASU Preparatory Polytechnic STEM Academy and Arizona Agribusiness & Equine Center, offer specialized courses for students who want to advance in their education in specific fields for future jobs.
Mesa also has two colleges to pick from if you seek a decent education: Mesa Community College and Arizona State University.
It Is a Safe City
When considering a move, it is crucial to research a city's crime statistics for everyone's safety. Unlike many other large cities, Mesa is a relatively safe location to live, with low crime rates.
Therefore, relocating to Mesa is advantageous if you have a family and want your children to grow up in a relatively secure area.
The overall crime rate in Mesa is 10% lower than the national average. It means you have a 1 in 45 risk of becoming a victim if you live in a town.
In contrast, the rate of violent crime in Mesa is 1% lower than the national average. In comparison, the property crime rate, including burglary, theft, and vehicle theft, is 11% lower than the national average.
Traffic Is Not a Significant Issue
Since Mesa is not the most populous city, traffic is not a huge issue. While residents of San Diego and other significant towns frequently get stuck in traffic jams, you can get around much more efficiently and lose less time in this respect.
The average travel time for Mesa residents is lower than the national average, at 23.3 minutes. Most Mesa residents drive to work; however, you have other transit options if you do not wish to drive your car.
Public transportation is the second most prevalent means of transportation in the city. Local bus service, Valley Metro, and metro light rail are the most popular forms of public transit.
Mesa is also considered a bike-friendly city.
If you live close enough to the town center, where short distances are, you can get around efficiently by bike. It does not require you to rely on your car as much as you would in other large cities, where conditions for cyclists are typically much worse.
The Bad Side
Spoiler Alert: Mesa Gets Hot!
If you were unsure that Arizona is a hot state for some reason, I'm here to remind you that it is. It is one of the scorching places you will ever visit in the United States.
Due to its topography (it isn't called "The Valley" for nothing), the heat can linger in the Mesa region, resulting in numerous triple-digit days yearly.
When monsoon season dust storms arrive, followed by even a tiny amount of precipitation, the entire town might become a mud pit. However, a little bit of muddy rain is nothing compared to wildfires, tornadoes, or blizzards for many Mesa residents who are new to the city.
Yes, it can be scorching, but it is not unbearable.
February temperatures have reached a high of 84 degrees.
Occasionally, summer temperatures might exceed 110 °. Therefore, you must endure the heat if you decide to live here.
There Is a Water Shortage in the City
Since Mesa is a hot and arid location, water scarcity can become a severe issue, which can cause by climate change in the long run. If the city runs out of potable water, the overall quality of life will drastically decline, and many people will abandon the area.
The tap water in the city is also not very good compared to many other places. If you live here, you might prefer to buy bottled water from the market and would have to spend considerable money doing so.
What Is the Cost of Living in Mesa? – The Super Livable City
The Good Side
The City's Cost Is Reasonable
Compared to other big cities in the nation, the cost of living in Mesa is relatively inexpensive.
The cost of living in Mesa is 7% less than the national average. Also, the utility expenses are typically 4% less. The electricity bill is $161.12 per month, the phone bill is $171.75 per month, and the gas is $2.39 per month.
Also, grocery costs are 3% less than the national average, and healthcare costs are 2% less.
If you are moving from a large city or the coast, living costs in the city are a breath of fresh air!
Average Person Can Buy a Good Property
Not only are living expenses in Mesa relatively modest, but property prices are also still affordable for the general public, allowing the typical person to purchase a decent home still and live the American dream in Mesa.
About 62% of Mesa residents own their homes, while 38% of the population rents.
Since property prices are still low and rentals are relatively moderate in the city, residents do not have to spend much of their disposable income on housing, leaving them with sufficient funds to pay for other essentials or save for retirement.
The average apartment in Mesa costs $1,170 per month and is 826 square feet in size.
If you plan to rent in this city, northeast and northwest Mesa are the regions with the most expensive rental costs. Dobson Ranch and Eastmark, on the other hand, are the most cost-effective communities in Mesa.
There Is No Financial Pressure Here
In Mesa, you do not need to generate significant money to live a reasonable lifestyle. It is primarily because housing and living expenditures are very low.
This low cost of living means that overall financial stress will be much lower than in other large cities or regions where living costs are higher.
The Bad Side
Transportation Cost a Lot of Bucks
It is unusual for the cost of transportation to be the highest cost in a city, yet this is the case in Mesa, Arizona.
It is primarily attributable to gasoline being more expensive here in this region.
As an illustration, the typical price of a gallon of gas in the United States is $2.62 per gallon. While the median price for a gallon of gas in Phoenix is $2.50, the average price in Mesa is $2.75.
Although the difference might not appear significant at first glance, it could be necessary after a year of driving.
Mesa, Arizona, has a commute time of only 24.8 minutes, around two minutes faster than the average across the country. That will at least save you a few additional dollars on an annual basis.
Why Work in Mesa? – Professional Growth Begins Here
The Good Side
There Is an Increasing Job Market
The job market in Mesa, Arizona, is expanding dramatically to match the city's increasing economy. As the city grows, there are more employment opportunities.
A significant construction development project is ongoing in the southeast part of Mesa, directly off Interstate 202, bolstering the local economy and filling the job market with contractor positions.
Mining, oil and gas extraction, and utilities are the highest-paying industries in Mesa. While healthcare, retail, and food service account for most of Mesa's occupations.
Approximately 241,000 people are working in the city, with a 2.25 % rise.
If you are seeking a job in technology or healthcare in the Mesa region, you will have no shortage of options.
In recent years, both Google and Apple have established massive data centers in Mesa. Google recently acquired 187 acres to construct a $1 billion campus, and WageWorks, Inc. is relocating its national operations to this location.
Engineers are also in favor, as there is a high demand for engineers of all types, and as the city continues to expand, these opportunities will continue to arise.
The Mesa Public School, the largest public school district in Arizona, also lies in the city. If you are a teacher or educator seeking employment in Mesa, you have excellent opportunities in the city's educational system.
Low Unemployment Rate
Due to the abundance of work options, Mesa has a low unemployment rate.
Although there is a 4.1% unemployment rate, the job market has grown by 3.3%. The city is also predicting a 47.1% job growth over the next ten years, higher than the 33.5% in the US.
Suppose you have a respectable degree and can contribute sufficient value to the corporate world. In that case, you will likely get a decent job reasonably quickly and not worry much about being laid off if you live in this area.
The Bad Side
The City Has Relatively Low Average Income
One disadvantage of living and working in Mesa is that the overall income level is not very high.
If becoming wealthy as quickly as possible is your primary objective, you should consider relocating to one of the other major cities or another location within Silicon Valley. You will be able to make a lot more money from your work there.
So, there you have it!
If you've ever wondered what it's like to live in Mesa, Arizona, or are considering moving here, we hope this guide will aid you in getting into the city.