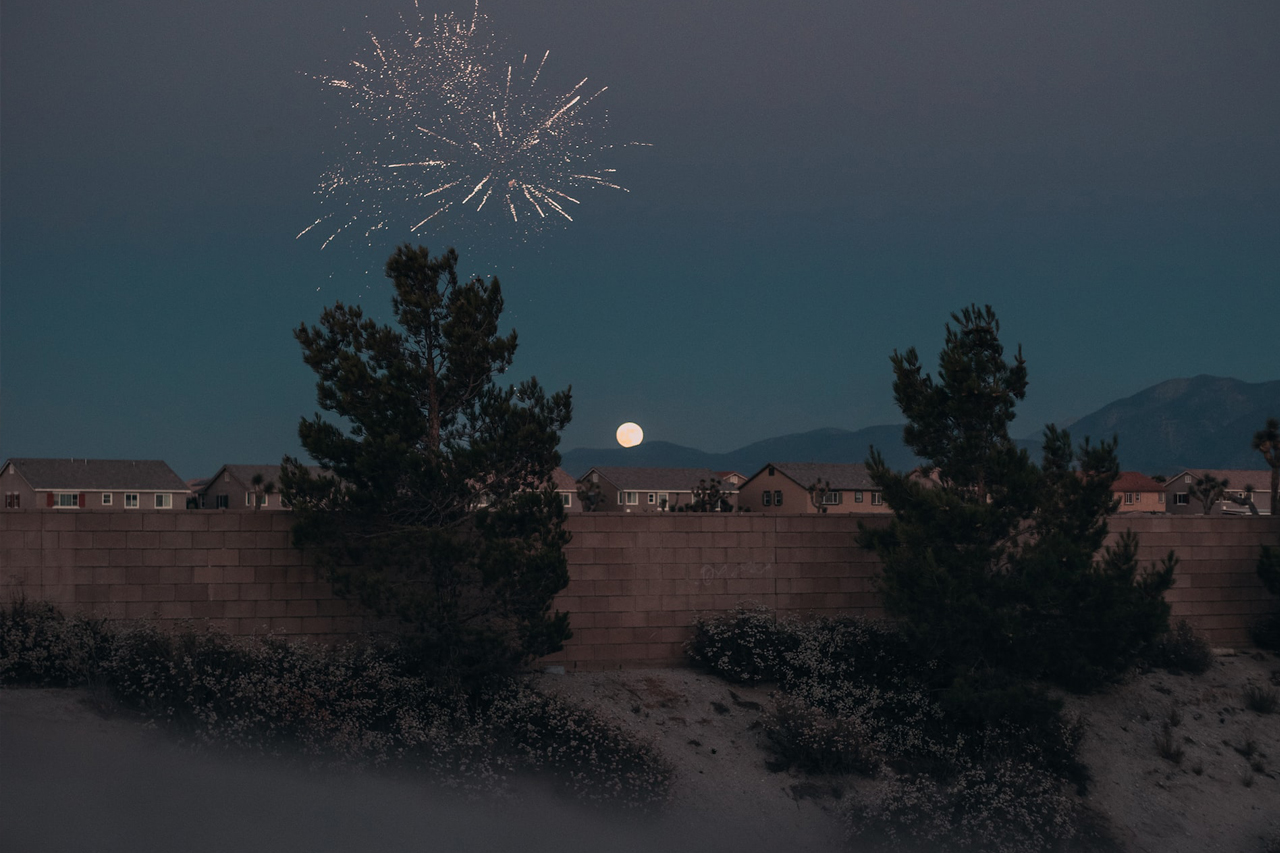 Palmdale is a city separated from Los Angeles by the San Gabriel Mountains.
It lay in the northern part of Los Angeles and earned the nickname of the aerospace capital of America.
The reason for this is because of the city's primary industry, which is aerospace technology.
Aside from this, the metro can also boast of several other unique attractions.
The Joe Davies Heritage Airpark is one of these famous attractions.
The city is famous for the Prime Desert Woodland Preserve and the Dry Town Water Park.
In 1962, Palmdale became the first ever community in the Antelope Valley to incorporate.
About forty-seven years after this, voters approved and made Palmdale a charter city.
Its population was around 170,000 as of 2020. It ranks 32nd in terms of population density in California. It is a great place where you can consider home.
But before you finally decide to move here, let me discuss the pros and cons of living and working in Palmdale.
Is Palmdale a good place to live in? A City Full of Friendly Communities
One of the friendliest urban cities to live in is Palmdale. Yes, it consistently maintains high rankings.
It's a wonderful area to bring up a family. Additionally, it is the ideal location for retirees.
The city commits to a community that fosters strong partnerships, quality services, and safe neighborhoods. It also has safe parks and works on having a respectful and responsive community to the needs of its residents.
All these qualities make Palmdale a strong, safe, and caring community.
The Good Side
People relocate to Palmdale for a variety of reasons. And they could be your motivations for relocating here as well.
Read on and find out.
It Is Safer Here
Before you move to a new city, it is always essential to determine whether it is safe for you and your family or not.
When choosing a city to live in, the crime rates always matter.
And in California, the crime rates are always higher than the national average.
When you move here, you have to identify safer centers. And yes, it is a challenge to find safe places in California.
Fortunately for you, Palmdale is one of those places that are safer than the others.
Here, crime rates are lower than the average for the country. Property offenses result in a 33% lower pack.
However, there is a bit of concern about violent crimes. The number is higher than the national average by about 10%.
However, this is something that should not worry you.
You will always be safe and display the usual precautions when playing your cards correctly.
If it helps, Palmdale has a lower crime rate than 30% of American cities.
Family Friendly and Organized
Palmdale is an ideal city where you can raise a family.
The city is affordable. It is safe, and you will also find several good schools for your kids.
If you plan to move here with your kids and your family, you can check out the many schools that serve Palmdale.
The city is full of friendly neighborhoods. Most of them have coordinated streets. These streets have numbers or letters to set them apart from the others.
Well, there are bad neighborhoods, too. However, the good ones outnumber the bad ones.
So, if you come to live here, do your research.
Another advantage to living in Palmdale is the amenities that improve the quality of life here.
The city is full of parks and other attractions that are great for your kids and your family.
Palmdale is also dog friendly. Some of these parks allow you to bring your furry friends for a walk.
It Is Near Everywhere
Another advantage to living in Palmdale is its geographical location.
The city is near everywhere.
What I mean is this – it is close to almost everything.
Are you planning to travel to a larger city? Are you up for a trip to the beach? The mountains, perhaps?
Driving from Palmdale to these places takes about two hours max.
Also, Los Angeles is about an hour away from the city.
If you live in Palmdale, you are close to these cities and many more.
A Perfect Weather
Palmdale has some of the best weather in the country.
The weather here is mostly warm and sunny. The evenings are always fantastic.
You will find low morning clouds and sometimes a bit of fog in the mornings. Sea breezes are usual.
Rain only appears during winter. And yes, they are rare even during these winter months.
You will find museums, performing arts, boating, professional sports, and other activities all over the city. There are beaches that all beckon you to get out of your homes and enjoy.
Here, you can get higher levels of education, high-quality healthcare, and reliable transportation.
Everything good is in abundance.
The area is diverse and relies less on high-tech industry compared to the northern cities of California.
All these, you get in Palmdale.
Plus, the weather is always pleasant and mild all year round.
I should say it is thanks to the Pacific Ocean. The Pacific Ocean is responsible for such great weather.
Like other Pacific Coast areas, the temperatures here are always warm.
There is rainfall, about 85% of precipitation, and all these happen around November until March.
If there is anything significant with Palmdale, it is the weather.
The Bad Side
Now, we talk about the wrong sides of Palmdale.
There are two of them that I can count.
Get to know these two.
Poor Air Quality
The air quality in Palmdale is one of the poorest in the country.
The poor air quality hovers over the city, particularly in the city center. It happens during most months of the year.
If you have some concerns with your lungs, you better think twice before moving here.
The Absence of Nightlife
Well, there are several attractions in the city.
However, the nightlife here is boring. Unlike its neighbor Los Angeles, Palmdale does not have enough clubs, restaurants, and bars to keep you entertained.
You have limited options here.
And you might want to drive to LA or San Francisco for weekend fun.
However, if you are the type of person who does not mind whether there is nightlife or not, Palmdale is perfect.
What is the cost of living in Palmdale, CA? A California City with Decent Cost of Living
The overall cost of living in Palmdale is higher than the national average.
Housing and transportation are extra costly commodities. These two are responsible for pulling up the overall cost of living. It is 27.4% more expensive than any other average American city.
The Good Side
When you start living in Palmdale, you will notice that two commodities are cheaper than in most cities.
These are the cost of food and groceries and the cost of healthcare.
Food and groceries are lower than the national average. But the difference from the US average is so slim that it creates little impact.
The cost of food and groceries here is 1.1% lower than the national average.
What does this mean for you?
It means that you have to be careful with food and groceries.
You have to shop smart.
Everything depends on your consumption. Because if you consume more in terms of food, your costs will be higher than the projection.
Food and groceries rely on your consumption. It also depends on your preferences.
It is because, in matters of food and groceries, you can always go for cheaper options. You can also go with less food and groceries. However, if you splurge in this aspect, your budget will overshoot.
I am positive about that.
The cost of healthcare is also lower in Palmdale than the national average.
It is 10.6% cheaper. And this is a great advantage.
These days, more people emphasize healthcare. The pandemic made us realize that.
Living in Palmdale would give you the advantage of having cheaper healthcare. And yes, the quality of healthcare here is higher, too.
The Bad Side
If there is one thing, I can tell you, the cost of transportation is the main culprit here.
Transportation costs are 79.7% more expensive in Palmdale.
The state average is only 33.1% higher than the national average.
Palmdale is 79.1% higher than the national average.
These numbers point out that the cost of transportation in Palmdale is even more expensive than in the rest of California.
Also, the cost of housing is expensive here.
Housing costs are 35.1% higher than the national average.
This number equates to about US$420,500 of the median home cost.
The national average is US$291,700.
Yes, housing costs in Palmdale are higher than the national average. But Palmdale is cheaper than the California average in terms of housing costs.
The rest of California pays an average cost of about 139.1% more than the national average. This number shows that Palmdale is cheaper than the rest of California by 103%.
Utility costs are also more expensive in Palmdale.
Compared to the national average, Palmdale is 13.6% more expensive in terms of utility costs.
Like food and groceries, your utility costs will rely heavily on your consumption.
You may reduce utility costs by saving on electricity, garbage disposal, and internet subscriptions.
Why work in Palmdale, CA? Commuting to Work is Convenient Here!
One of the primary reasons why you must work in Palmdale is its cost of living.
Yes, the cost of living here is higher than the national average. However, it is lower than most cities in California.
The Good Side
Here are three primary reasons why working in Palmdale is a great decision.
The Affordable Cost of Living
Compared to other cities in California, Palmdale is more affordable.
Compared to the national average, the cost of living overall is around 27% higher here. Yes, it can be overwhelming to consider this.
However, the number is lower than the California average.
If you want to live in California, living in Palmdale is a decent choice.
When you choose a perfect location to find work, you should always look at affordability. It is one of the essential factors to consider.
Most cities in California are expensive. There are only a few that you can consider cheap. However, choosing an affordable town might be challenging if you insist on living in California.
And yes, Palmdale is one of them.
Every basic need, except transportation, costs less than the average California city.
Even the cost of healthcare and food is lower here.
So, consider working in Palmdale if you want to work in California.
Considering the cost of the other cities, Palmdale is not that bad.
Cheaper Housing Costs
Another aspect of the Palmdale budget is the cost of housing.
Again, housing costs in California are higher than the national average. And that is true even in Palmdale.
Housing costs in Palmdale are about 30% higher than the national average. However, housing costs are cheaper here than in the rest of California.
If you are thinking of buying a house in California, you will think of Palmdale as an advantage.
The properties here are more affordable.
The Quality of Education
When you look at the city, you always look at the quality of education.
It can be because of two things. One is that good schools should be able to groom your kids well. And this is true, especially if you are moving with your kids.
The other reason is that good schools churn out the best graduates.
You will have a better set of workers if you have high-quality graduates.
All these equate to a workplace that fosters excellent ideas and develops great talent.
The Bad Side
There are two drawbacks when it comes to working in Palmdale.
Here, I will talk about them more.
The Limited Job Opportunities
The unemployment rate in Palmdale is high.
It implies that you have fewer employment options. There aren't many jobs available either.
The best way to move to Palmdale is to ensure that you have a job.
If you are searching for employment, you might have to be sure you have one before you move.
And yes, make sure that the job pays you well.
The Commute Time
The city is car-dependent.
It also has one of the highest commute times in the US.
The commute time for an average American city is about 26.4 minutes. For Palmdale, it is longer.
The average commute time in Palmdale is around 42.7 minutes.
Make careful to depart earlier when traveling to work. Your journey will be more time-consuming.
Also, the city is not as walkable as you would want.
It has a WalkScore of 24. The city also has a bike score of 35.
Both of these numbers are low by US standards.
And so, you need to have a car to move from one place to another.
—-
Palmdale is one of the biggest cities in Los Angeles County.
As one of the bigger cities, you reap all the benefits of living in a more extensive metro. But living here also has disadvantages. And yes, they can be challenging at times.
If you get over these challenges, living in Palmdale is a breeze.
Are you moving to Palmdale?
Let me know.