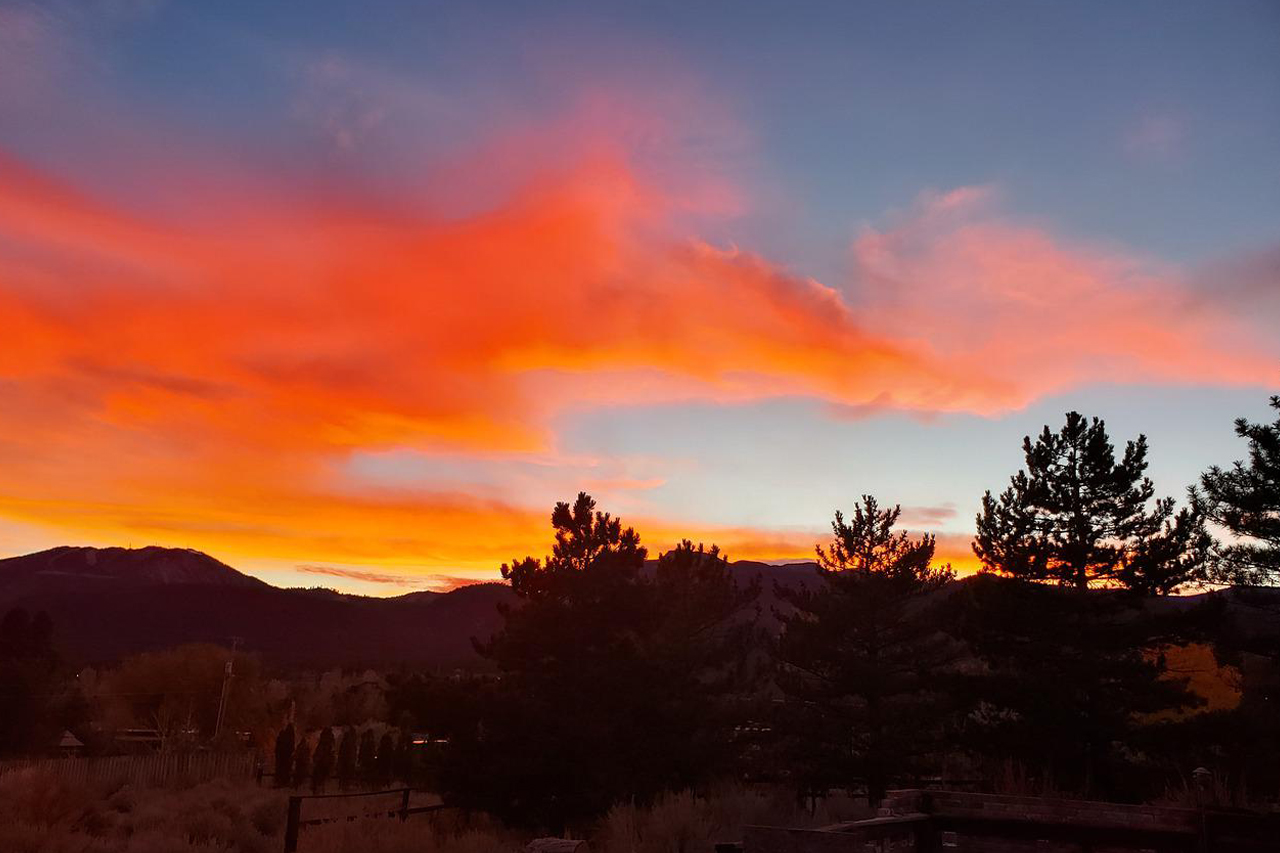 Reno, Nevada, is one of the liveliest cities in the United States' Northwest region. Situated near the Truckee River Valley, the place has the potential to convert its space into a thriving neighborhood.
Monikered worldwide as the "World's Biggest Little City," its economy revolves around the casino, hotel, and tourism industries. However, there are still hotspots in the community that you need to see.
The metropolitan's 111.58 square miles total land area encloses a sizeable portion of skyscrapers, parks, entertainment venues, and other enjoyable activities you can plan anytime you visit, even if you do not have a car.
Apart from the city's central sector, which features loft hotels and a vibrant nightlife, we have handpicked a list of the most important things to do while visiting the metropolis. Our roster includes local favorites, the reason Nevada reclaims top of the best tourist destination in the US.
1. Great Reno Balloon Race
The Great Reno Balloon Race is a spectacular staple event in Reno that should be on your list.
This one-of-a-kind occasion, hosted in Rancho San Rafael Regional Park a few miles north of Reno, is the world's most significant free hot-air ballooning affair. A rainbow of around one hundred hot air balloons will appear high in the sky, illuminating the atmosphere and luring about 150,000 audiences in a year.
The Great Reno Balloon Race is a local event that provides entertainment for the town during the weekend. I am always looking forward to this event because of the abundance of concession stands and sellers, making the celebration livelier.
The place will give you music and the sound of the balloons inflating combined in one setting to create a wonderful morning. So, at the very least, get ready to see a global event that will leave an impression.
2. Magique – The Theater
Go to the Magique – The Theater if you want to see a one-of-a-kind show that will leave you speechless.
This presentation is one of the most satisfactory, with twenty illusions, over one hundred award-winning costumes, unique effects, epic music, etc. Watching a show here is like seeing the same ones in Las Vegas, where the majestic vibe will transport you to another world of fun and enjoyment on the same level.
Magique – The Theater is a must-see in Reno, and I have always wanted to watch the nightly jaw-dropping tricks and unique costumes that make it even more exciting.
The theater is small, with comfortable seats in an intimate atmosphere, but it gives you a more pleasing sight of everything going on set.
If you plan to visit here during your free time, you should include this activity in your town's itinerary.
3. Press Start
The Press Start is another local favorite to visit in Reno if you prefer a full bar with a handful of arcade games.
When you spend time together here, there are a variety of classic arcade devices, pinball machines, draft beers, and beverages to keep you entertained.
It is also an age-friendly location, with anyone allowed to play in the arcade zone before evening. After that, the bar is fully operational, and the only ones allowed to enter are those of the legal drinking age.
This location appeals to me since it has a beautiful patio with enormous Jenga, connect 4, and cornhole games. It is rather challenging to find the perfect spot in Reno that does not involve gambling or casinos, but Press Start manages to accomplish it.
It encourages you to return for more fun, beverages, and joyful times because it is a beautiful environment and much more economical.
4. Truckee Riverwalk
Reno may be full of skyscrapers and sophisticated structures, but it does not overlook the need to maintain an urban oasis in the form of the Truckee Riverwalk.
The Truckee River runs right through the heart of downtown, and the famous and well-kept Reno Riverwalk provides a pleasant promenade.
The space is a beautiful area downtown to relax while watching the river run freely and ducks swim in the waters. Various restaurants, coffee shops, historical places, boutiques, and establishments are part of the area's development along the route.
There are water activities that you can do in Truckee Riverwalk. Also, you can wander as distant as you desire, but I recommend the 20-minute trip to the Riverside Farmers' Market, which is open all year.
This Reno leisure location is undoubtedly a tourist attraction that will keep you entertained throughout your trip.
5. Peg's Glorified Ham N Eggs
Start your day with Peg's Glorified Ham N Eggs, Reno's local favorite breakfast restaurant. It has existed as a family-owned and operated restaurant serving a delicious breakfast and lunch menu in town for over 13 years.
I enjoy eating here because there are fantastic menu options that are the talk of everybody.
They specialize in skillet breakfasts, with huevos rancheros being one of their most popular items. There is also a Hawaiian plate, teriyaki pork chops (my personal favorite), and egg benedicts with house-made hollandaise, all of which you should try.
Peg's Glorified Ham N Eggs has three locations in town, including Peg's Downtown at 420 S. Main Street Sierra Street branch, Northwest in 6300 Mae Anne Avenue branch, and South spot in 720 S. Reno branch Meadows Parkway.
Undoubtedly, this spot is an institution and something that you should include in your day trip.
6. Eldorado Showroom
The Eldorado Showroom is within the well-known Eldorado Reno. This auditorium provides yet another fantastic live event, illusion, and magic performance for its audience.
With an auditorium 580 seating capacity, the Eldorado Showroom is Northern Nevada's most stunning entertainment facility. It boasts state-of-the-art sound and lighting equipment in an intimate ambiance and caters to Broadway-style production performances and entertainers from every industry.
I love how they have an interactive show that pleases the crowd. My all-time favorite is the Illusionist experience, which will leave you speechless with its live performance. If you are not shy and brave enough, you can be a guest on stage. Plus, you get to enjoy dinner inside the space or opt to have one after the show inside the hotel.
It is fun, and finishing the night with a fantastic meal completes your Eldorado experience.
7. Animal Ark
Reno does have another side to its busy casinos and hotels, and the Animal Ark is one of them, which is a popular tourist hotspot for people of all ages.
This urban zoo, located at 1265 Deerlodge Road, has been a wildlife refuge since 1981, housing wounded, left, or otherwise non-releasable to the wilderness. It covers about thirty-eight acres and is home to primarily native North American predators, with a few foreign species pitched to make it diverse.
I enjoy going to Animal Ark on weekends, even if there is a bit of a crowd, but it is not too bad. If you are a stranger to the area, you can get a map to figure out where you can start exploring. In addition, interactive exhibits allow you to get up close and personal with them.
Overall, it is a fantastic day of excitement and wildlife exploration in the center of Reno.
8. Oxbow Nature Study Area
The Oxbow Nature Study Area is another Reno hidden gem that will make you one with nature. The 22-acre conservation reserve and nature space are open to the public all year.
The Nevada Department of Wildlife and Reno jointly maintain the environmental study area. Along the Truckee River, Oxbow is home to a wide variety of native Nevada wildlife and ecosystems.
The hiking trails and a handful of tables and seats for you to rest and enjoy the picturesque beauty of the nature preserve are highlights of this location. I particularly like how the 0.8-mile looping walk allows you to see a variety of various regions, including the river, open spaces, tree and bush tunnel sections, and the picnic study area near the entrance.
Oxbow Nature Study Area is a true treasure near downtown that people overlook. It provides a pleasant atmosphere to end your day vacation in Reno.
9. Weird Reno
If you have a day to stay and visit Reno, joining Weird Reno is one of the most incredible things you can do. This event is a one-of-a-kind walking tour that combines eccentric history, good-natured entertainment, and participatory magic.
The adventure begins with around 90 minutes of walking and sightseeing in the Riverwalk District. Unlike the other city excursions that I have been to, this one is one of the greatest and most enjoyable. Because of the active guide and the magic along the way, you will not even be weary.
This activity is for locals and tourists alike. They will become engrossed in fascinating details about the area and the key locations where you will have a stop.
Weird Reno is not as strange as its name suggests, but it is a fantastic way to get to know the city in a nutshell.
10. Great Full Gardens-Midtown
Great Full Gardens-Midtown is one of Reno's local favorite dining options, offering a complete set meal from breakfast to dinner.
They serve fresh farm food directly to each customer's plate at this restaurant. This location is particularly appealing because it is a fantastic manufacturer of vegan, gluten-free, and keto dishes for your healthy living. There is something here for you, regardless of your chosen lifestyle.
They create delightful, nutritious cuisine with carefully selected ingredients, such as my favorite Great Full Caprese, Seared Sesame Ahi, Smoked Salmon Roll-ups, and the Teriyaki Bowl.
You also get to pick your ideal meal if you are on a special diet. Great Full Gardens-Midtown also serves beer and wine to accompany your meal. So come here and enjoy your best feast to see how it will delight your palate and health.
11. National Automobile Museum
The National Automobile Museum is another must-see attraction in Reno that should be on your schedule. Since 1989, it has been a benchmark of vehicle highlights in Nevada, ranking in the top ten in the US in its category.
In downtown Reno, it holds more than two hundred cars along the Truckee River. Each vehicle is distinctive in its design and manufacturing year. You will be able to examine how modes of transportation have changed from the 1900s to the present day.
I like being in this museum because I witness Harrah's vehicles while learning about Reno's history.
The National Automobile Museum is unquestionably one of the world's greatest treasures. Its upkeep and preservation affect everyone who visits, from locals to tourists to automobile and non-car enthusiasts.
12. Idlewild Park
Idlewild Park is another community park in Reno, close to downtown and the Truckee River. There is a rose garden, duck ponds, two children's playgrounds, a pool, and a skate park on the 49-acre property.
It is one of my biased attractions in town that is easily accessible. Every year, it hosts the Reno Earth Day festival, and throughout the summer, it hosts the Reno Street Food and food truck event. Cowan Drive also houses the historic California Building.
The large green slide on the playground is the most recognizable element of this public place. If you can notice it from afar, you are undoubtedly now. There are a handful of amenities here that everyone will appreciate. You can also visit other well-known Reno sites, such as the National Automobile Museum close to this park.
Idlewild is Reno's most excellent multifunctional park, providing a fun-filled day.
13. Chapel Tavern
Ending your day in Reno with a relaxing spot is the most excellent feeling ever, and the Chapel Tavern is the ideal location for that.
This cocktail bar offers more than just full service; it also has a distinct idea to make your bar nights memorable. The decor is dark and rustic, yet it contributes to the location's atmosphere because it lives up to its bad reputation.
The menu is full of innovative and delectable selections, including their "dealer's choice." You can order the Lullaby, Chancho, and Dr.M from its extensive catalog if you do not know what to get first.
The knowledgeable bartenders contribute to the pleasant environment of the establishment. So, whether you want to unwind after a long day of sightseeing or grab a drink and de-stress after a lengthy day at work, Chapel Tavern will not let you down.
So that completes our list of the best things to do in the "World's Biggest Little City," which is always accessible without a car.
These sites and activities illustrate the other side of Reno, which is also worth noting and another reason to visit during your holiday. It demonstrates that the city is incredibly versatile and can plot hotspots worth seeing.
It has always been and will continue to be a delight to write these top Reno, Nevada finds for you. We would also want to hear about your unique experience. You can leave it in the comment thread, and we will get back to you as soon as possible.
Thank you, and see you on our next trip, folks!