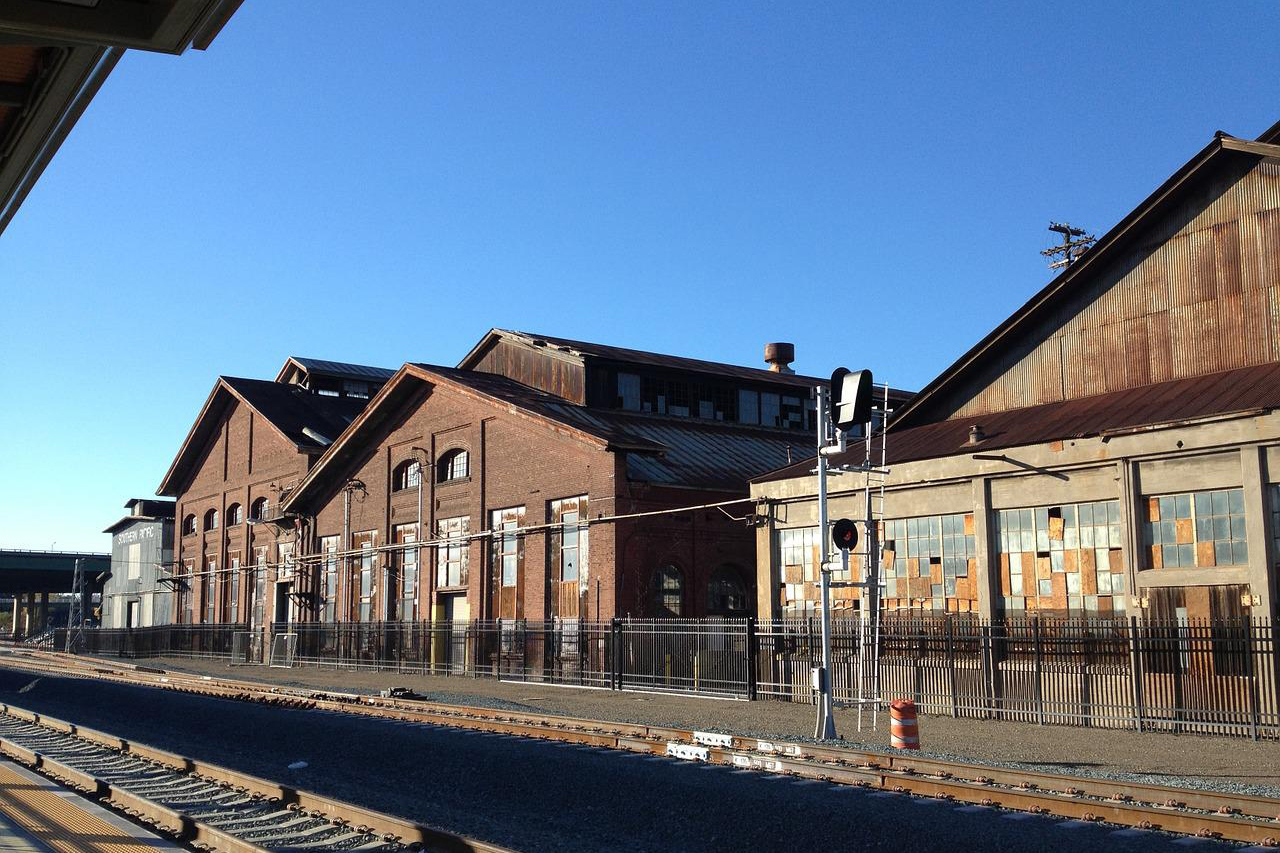 Sacramento is the heart of California, and there are reasons why people choose to relocate here. And if you are sure to make a move, here is what you need to know.
You can consider the city a better place to resettle in the United States. The metroplex has a laid-back vibe, a thriving economy, great outdoor activities, and a cultural melting pot.
Surprisingly, the city also has a low cost of living, making it ideal for residents to balance work and life. Plus, there is a lot more to look forward to here. However, the benefits it provides have an opposite side that you should need to know. Sacramento is not a perfect city.
So, let us examine this town's advantages and disadvantages in greater detail in this article to determine whether it is genuinely worthwhile to stay.
Is Sacramento, California, A Good Place to Live In? California's Laid-Back Community
The Good Side
Sacramento's Leisure Hub
Living in Sacramento means taking advantage of all the amenities it has to offer. This town possesses numerous things and places that will keep you busy.
The Downtown Commons, one of Sacramento's top destinations for relaxation and shopping, provides a full day of fun and excitement. In addition, Old Sacramento, the entertainment hub of California's state capital, exists.
The California Automobile Museum and Crocker Art Museum are also available for your leisure time if you enjoy history and artifacts. Furthermore, Old Sacramento and McKinley Park are well-known outdoor zones and beautiful places to unwind.
Love visiting parks outside? The best water park in the city is Raging Waters Sacramento, and the William Land Park is a town classic too. Besides that, there is the Xtreme Craze, Northern California's largest and most advanced laser tag system.
With all these features, you will never get a dull moment spending your weekends in this lovely city.
Impressive Weather
Living in Sacramento has many benefits, including beautiful weather. It has a Mediterranean summer climate, which is not too hot for you. Plus, you had to spend 269 days with Mr. Sun by your side.
Every year, July to August can be hot. Here, the average hot temperature can reach 93 degrees Fahrenheit. The local winters, however, are mild, not too chilly, and very tolerable.
Even the change in season is imperceptible that you barely notice it. The pleasant weather makes it easier for people to stay active outside and participate in enjoyable sun activities.
Sacramento's Greener City
Living in a sustainable city has many benefits, and Sacramento is fortunate to be one of them. Compared to other communities in the town, the downtown has the highest concentration of trees.
Since 1855, Sacramento has had a reputation for having a lot of trees nearby and even ranks among the most significant American cities with an urban forest. For example, the city's incredible canopy is in the Land Park, which has the most trees, with a 33 percent coverage rate.
Its urban forest contains six million trees, so, unsurprisingly, you can tolerate the heat here, given the abundance of cover from the harsh sun.
Proximity To Other Bigger Cities
Another benefit for Sacramento residents is that larger nearby towns are always accessible without requiring days for a trip. The mountains and stunning nearby destinations like Yosemite, YosemiteLake Tahoe, Napa and Sonoma, Muir Woods, Lassen National Park, and Apple Hill are only one hour away.
Fremont, Alum Rock, Sta. Nella, South San Francisco, and Merced, along with most Californian cities, are only two hours away from the metroplex. Meanwhile, Los Angeles and Reno are also reachable cities from the town where you can stay for a while without bothering too much about accommodation expenses.
The Abundance of Neighborhood Types
The sixth-largest community in California is Sacramento, which has over 194 neighborhood constituents. You, therefore, have options for where to live.
Each neighborhood in the city has a unique nature that sets it separated from others. It can also help you choose the lifestyle that best suits you.
For instance, College Greens are common in schools, Midtown is known for its fast-paced lifestyle, and East Sacramento is the affluent neighborhood with more expensive homes. Additionally, you have the alternative of residing in the suburbs.
Sacramento's Cultural Presence Is Evident
You can learn about how residents of Sacramento value their culture by living in such a historic area. The thriving neighborhood has a big love for the arts, culture, cuisine, and breweries.
Along with museums, there are cultural venues and event venues like the Safe Credit Union Convention Center, Fairytale Town, and Metro Arts. The top local bands perform every Friday at Cesar Chavez Plaza for free!
Few restaurants that reflect the city's diversity are Tower Cafe, The Coconut on T, and The Kitchen Restaurant. Additionally, Bon Lair and Pitch and Fiddle are proof of the country's expanding brewery industry.
The Bad Side
Prevalent Criminality Is Not Good
Sacramento is not immune to the area's superior level of criminal activity. With an average of 18,974 crimes reported yearly, a violent and property offense rate goes above the national median.
However, the city is still 10% safer than other American metropolises. There is 1 in 27 possibilities that you will become prey to criminal activity here. Despite the high crime rate, the area still has safe neighborhoods.
You can find cozy and secure homes at the Vineyard, Greenbriar, and Del Dayo Estate.
You Will Get Stuck During Traffic Hours
Whether we want it or not, there is no denying that Sacramento suffers high congestion on the road, especially during rush hour.
The intersection of the I-80 and I-5 highways, which pass through the city without going through its downtown, significantly contributes to the city's traffic congestion. Around 73.3 percent of residents drive their car to work, while only 3.7 percent rely solely on public transportation.
As a result, when the rush hour and the holiday season hit, you get to stay on the road for longer minutes. However, this one is bearable compared to what it would be like to live in San Francisco or Los Angeles.
What Is the Cost of Living in Sacramento, California? Affordable City in California
The Good Side
Sacramento's Favorable Living Expenditure
When you choose to live in Sacramento, you will benefit from the low cost of living. It is 31.7% lower than the state's average in general.
Furthermore, compared to larger Californian cities like Los Angeles and San Francisco, the expenditures here are lower. Essential expenses such as basic utilities, groceries, transportation, and the housing market are also within your reach because it is also 91.1% lesser than the state's median.
Your monthly energy bill will be around $195.39, and your groceries will cost you up to $302.50. On the other hand, a person's average daily transit cost is about $42.
So, Sacramento is the place to be if you want to live the best Californian lifestyle without breaking the bank.
Housing Market Will Not Rip Your Pocket
Whatever Sacramento community you live in, know that the city's housing market is affordable compared to other Californian metroplexes. It has an average home value of $435,600 and a monthly rental fee of around $1014 for a single studio apartment.
This pricing is extremely low considering that the average home price in California is $684,400 in other cities. In addition, there are significantly less expensive houses in the neighborhood.
The average home value in East Sacramento's College area is $287,250, with a monthly lease of $992. The Natomas Park is next, with a home value of only $285,950 and a monthly rental lease of $1,160 for a studio flat.
Another budget-friendly neighborhood in Sacramento City is Tahoe Park, which has a low-priced home value of $235,580 and a monthly lease of around $1,226. So, if you decide to settle here, know that you can still enjoy the same amenities and benefits as those who live in the city center.
There's Better and Cheaper Health Care in The City
People who live in Sacramento benefit from the lower cost but high-quality healthcare services. Its percentage of total expenses does not exceed the national median.
A typical physician visit will cost you $139.19, and a dentist consultation will cost you $119.03.
UC Davis Medical Center is the number one hospital in Sacramento and one of the best medical facilities in the United States. The U.S. News & World Report data shows that it is the 50th in the nation for adult specialty services.
One Community Health and Sacramento Life Center can also provide you with quality medical care at a low cost. Furthermore, accessible healthcare services are available for those who require it the most but cannot afford them.
Shorter Travel Time
Sacramento's commute time is faster than the national average, allowing you to arrive at your destination a little sooner. The metroplex's one-way commute takes 25.4 minutes, less than the U.S. average of 26.4 minutes.
Meanwhile, the average cost per driver in Sacramento is $2,270, less than the $2,826 in San Francisco. Given that most California cities experience heavy traffic daily, this pricing is desirable.
The Bad Side
Taxes And Other Costs Are Unlikeable
Since Sacramento is in California, high taxes are unavoidable and unlikely for anyone looking to save money. Even its miscellaneous fees like going out on a movie date, attending concerts, or dining at a restaurant will cost you more.
Its sales tax is around 8.2%, while there is an 8.25% rate for special event tickets sold and Auction items in the whole of California. Meanwhile, the city's income tax is as high as 9.2%, making every working individual irritated when receiving their pay.
The good news is that tax does not apply to food sales for human consumption, so you can save funds on your grocery hauls. Nonetheless, if you want to live in the city, you must include a sizeable portion of mandatory taxes here.
Why Work in Sacramento, California? Better Employment Opportunity in the Area
The Good Side
Positive Job Growth
Sacramento's job growth has been increasing over time. It has had a 1.4% increase in job growth over the last year. Its economy is also stabilizing, which has resulted in a handful of better job opportunities in the area.
The city's projected future job growth is 34.77%, higher than the national average of around 33.51%. In addition, the average annual salary of a Sacramento resident is $50,013.
Based on the Bureau of Labor Statistics report, the metropolis unemployment rate fell from 4.3% in December 2021 to 3.3% in the first quarter of 2022. This significant decrease is a great leap for the Sacramento community.
The metro's available jobs indicate a significant increase in companies looking to relocate.
The Diversified Industries
Sacramento's economy is flourishing because of its diverse industries. As California's state capital, this city is home to government jobs. Employment opportunities in technology, construction, and health care industries are also expanding.
Meanwhile, residents get employment in large numbers at Sutter Medical Center, California State University- Sacramento, UC Davis Medical Center, and Lyon Real Estate.
On a higher note, leisure and hospitality are other drivers in Sacramento's economy. The metropolis's capability to hold conventions and events such as the California International Marathon contributes significantly to tourism.
Furthermore, when the Sacramento Kings of the NBA play a home game, expect a large crowd in the area.
The Bad Side
Competition Is Tight
Californians looking for work are competing for paychecks in the nation's second-most competitive job market, which includes finding work in Sacramento.
A typical working person in the metroplex can earn around $50,000 on average and up to $500,000 depending on the position. Because of the higher wages, it is difficult for residents and people from other cities to find work here.
So, to land an excellent job that pays well, like in CVC Holding, you must upskill and make the best impression when applying.
Sacramento is a lovely mid-sized city where the pros outweigh the cons and is an excellent place to settle down.
We hope you enjoyed this piece and look forward to writing more in the future to assist you in making important decisions.
Now that you know the top reasons Sacramento is the best Californian state to relocate to, you can choose to transfer here sooner.
Thank you very much!