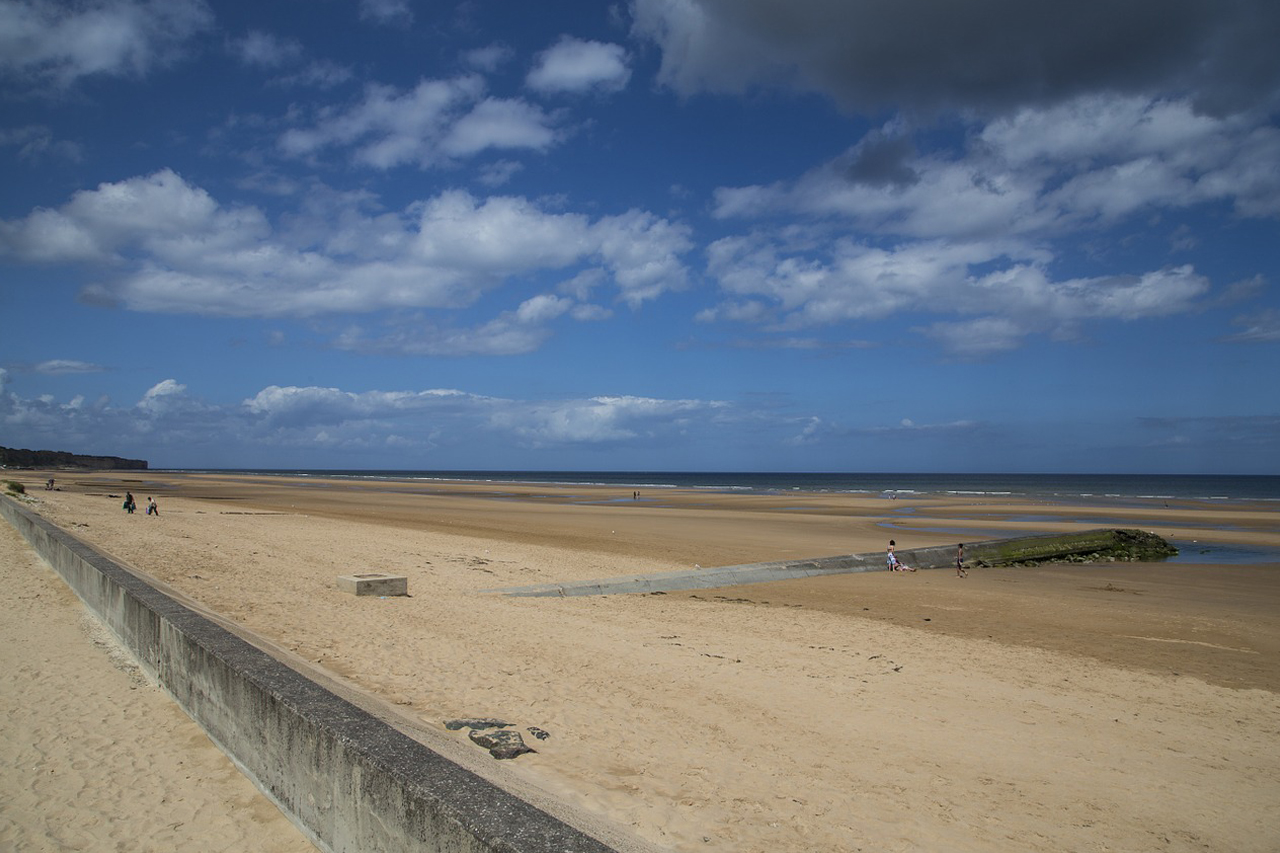 You have probably heard of Omaha, the thriving Midwestern United States City in Nebraska, and how it is known globally for housing the world's best zoo. The Collegiate Baseball Championship is held every year in this gateway to the west metropolitan, and it is also the birthplace of the renowned Warren Buffet.
On the other hand, the Big O is more than just these well-known activities and facts. Even if you do not have a car, you can visit several other tourist attractions, activities, and hotspots in the 144.59 square mile metroplex.
You will never run out of alternatives here, from local favorite dining options to museums, parks, and other fun activities. If you only have a short while in this bustling city, we have compiled a list of the best things to do.
So, get ready as we show you some of Omaha's best treasures that you should include in your midwestern itinerary.
1. Lauritzen Gardens
Lauritzen Gardens is one of Omaha's best finds, deserving of a top spot on your list of places to see in the metro area.
A 100-acre botanical garden in the town's southern part serves as an oasis in the city, with four-season plant displays, a 5,000-square-foot floral showroom, cafeteria, souvenir shop, gardening library, lecture halls, banquet areas, and a community room.
The location is a lovely place to spend your free time, and it is one of Omaha's blossoming areas that I enjoy visiting. If you are a first-time guest, you can obtain a map and explore the area, particularly the rose and train station gardens.
Lauritzen Gardens also offers family-friendly activities such as the Storywalk and hosts yearly events like the Bright Lights show. This scenic area is unquestionably one of the most highly recommended zones that you should visit.
2. Brother Sebastian's Steak House and Winery
Brother Sebastian's Steak House and Winery is a local favorite and one of the best steakhouses in town. This restaurant specializes in USDA Choice Black Angus Prime Rib, steaks, seafood, and chicken entrees.
There are also more than 50 menu choices and 150 wine options on their board. You will undoubtedly become overwhelmed with all the possible combinations of your meals and beverage options to be your next Brother's favorite.
I can attest to the establishment's beauty, coziness, and high-end feel. So, I highly suggest getting your king-cut Prime Ribs, Chicken Fried Steak, and New York Strip when dining in.
Brother Sebastian's Steak House and Winery is a family-owned business that has earned a reputation as one of Omaha's best restaurants for delicious and romantic meals. So, there is no need to wonder why you should eat at this fantastic restaurant in town.
3. Block 16
A trip to Omaha would be incomplete without a meal at Block 16. This deli is one of the most pleasing in town, and patrons flock here in droves, indicating that it is a local favorite.
Every day, Block 16 serves delectable farm-to-table meals. It is known for its juicy and flavorful burgers, which you should try. Also, along with their staple foods, they had daily specials that can make you come back for more.
I recommend getting their best-selling foods like the Pulled Pork Roll, PC Farm Fried Chicken Thighs, Croque Garcon Burger, and Dragon Fries.
It is no surprise that food critics frequently praise this establishment as having the best burgers in Omaha, if not all of Nebraska. It can get swarmed on weekends, so arrive early to secure a table and enjoy one of Omaha's best meals.
4. Charles Schwab Field Omaha
One of the reasons you should visit Charles Schwab Field Omaha, formerly known as TD Ameritrade Park Omaha, is that it hosts the annual collegiate baseball tournament.
The 24,000-seat ballpark can expand to 35,000 people and is large enough to draw a huge crowd to watch the College World Series. Multiple entrances, spacious walkways, strong sight lines, plenty of toilet options, and a large parking lot are among the space's many features.
Every seat here has a great perspective from every angle, which I always look forward to when visiting a new stadium. But, if you want to watch a game on a hot sunny day, you better bring your hats and umbrellas because there is not much shade on the chairs.
Charles Schwab Field Omaha is a well-maintained and great sporting facility that you need to see when to stop by Omaha.
5. Aksarben Cinema
Omaha's locally owned and operated first-run theater is Aksarben Cinema, which first opened to the public in 2010.
This movie theater contains roughly ten screens, five of which have leather seats and have Dolby Digital technology. The management created each auditorium to provide everyone with a pleasant movie experience.
Among the distinctive recognition of Aksarben Cinema from the rest of its similar kind is that it is one of only two theaters in the nation to feature a glass-enclosed "master control room" housing the digital projection system. As a result, 2D and 3D films are concurrently showing every day, which is a fantastic value for all moviegoers.
Outside the auditorium is a bar that sells locally and nationally brewed beers and a concession stand offering snacks. It is a pleasant theater with a warm atmosphere that will make your movie date unforgettable.
6. Modern Love
If you are on the look for the most delightful vegan restaurant in town, Modern Love, located in Omaha's Midtown, is your ultimate bet.
Vegan comfort dishes are served here to both locals and visitors. However, the menu is limited because they only do a few items throughout the season, but you will not be dissatisfied with whatever you consume.
Your meal will be incomplete if you don't order their excellent vegan dishes like the Breakfast Crunchwrap Vegan Supreme, Breakfast Crunchwrap Vegan Supreme, Seitan Buffalo Wings, and Fried Mozzarella.
They also offer exquisite wines, cocktails, and other refreshing drinks. Because this is a cozy corner area, you will always appreciate the positive vibes. Modern Love may get very busy on weekends, so make your reservations early to ensure a good table and a delicious meal.
7. Zorinsky Lake Park
The famed Zorinsky Lake Park is another leisure destination worth visiting. This ample space comprises a 255-acre lake on Omaha's West Side and provides boating and fishing opportunities.
Around 770 acres of public land surround the park, with 190 acres dedicated to animal administration. It also has the Bauermeister prairie, home to 120 different plant, bird, and mammal species that are all well worth seeing.
It is one of the multiple stunning sites in town and takes a great photo backdrop. The place can have a lot of patrons over the weekend, but not too overwhelming. This scenario makes you want to unwind and even spend the whole day there.
Zorinsky Lake Park is an excellent place for picnics, hiking, riding, and running. You can also include bird watching in your itinerary here. You will like this hidden gem, a fantastic location for your activities.
8. The Drover
The town never runs out of terrific and exquisite dining options, and The Drover is unquestionably a local favorite. This steakhouse is one of Omaha's most well-known restaurants, serving the city's original Whiskey Stakes.
The ambiance is a bit old school, but it goes well with the place, which has a classic menu with good wines on the beverage list. The Drover is still the ideal location for your best lunch and dinner date.
I highly suggest getting their famed Whiskey Steaks when dining here. Aside from that, the New York Strip, Trail Boss Prime Ribs, Roasted Pepper Chicken Breast, Lobsters, and their Specialty Selection are also excellent selections.
The meat portions are much more prominent here, so if you're a big eater, this is the place to go if you're visiting Omaha. This zone is another tourist attraction that deserves recognition for its exceptional steaks and services.
9. Film Streams' Ruth Sokolof Theater
The Ruth Sokolof Theater, part of the Film Stream, is a two-screen theater in North Downtown Omaha that first opened its doors in 2007. Concessions include standard fare as well as Zilpine beers brewed in Nebraska. This movie theater is also one of Omaha's best finds, providing a friendly environment to see big films.
I like that they feature independent and international films not available anywhere else in Omaha. It specializes in indie films, which you will not get to see on a mainstream chain of theater houses.
After attending a movie from this hidden gem downtown, you can also roam around other city centers' tourist destinations.
Film Streams' Ruth Sokolof Theater is another local institution that deserves everyone's support. This movie theater is worth visiting while you are in town.
10. Get Out Omaha
Are you looking for something else to do in town? Then becoming involved with Get Out Omaha might be the best option.
This live-action escape game still follows the same playing rule: get out of the room in under sixty minutes. You must crack codes, solve riddles, and uncover critical clues to reach your goal.
Unlike other escape rooms you've visited, this one-of-a-kind location in town features a somewhat unique theme and a fantastic interactive atmosphere for everyone. The maximum number of individuals permitted inside is eight.
Try this another memorable and enjoyable activity in Omaha to make your visit memorable. There are four other themes to pick from, each with an added difficulty level. Start with The Civil War if you want to make things difficult. However, if you are going to try the milder ones, Room 13 is the ideal option.
11. Slowdown
Slowdown, located near the city center, was founded to fill the spot in Omaha for a proper music venue. Since 2007, it has provided a stage for residents' live events and shows.
This location is worth seeing because it has live music from local and national artists. Everyone is welcome to enjoy some wonderful music and events here since it is open to persons of all ages but with certain restrictions for those under 21.
The Slowdown is a lovely tiny club with all the proper amenities, including a sound stage, an oversized sunken floor, plenty of rails, and a rear section for those who want to talk throughout the show.
This location is not just for a concert but also a terrific hangout spot for a relaxing night of drinks. If you ever could visit Omaha, do not miss this Slowdown.
12. Hot Shops Art Center
You should visit Omaha's Hot Shops Art Center if you enjoy art. This location is home to everything molten, with art studios and galleries that are all unique in their way.
This zone is more like a living museum in town, where everyone will appreciate the 92,000-square-feet art center, whether they are art enthusiasts or just random guests. This center is one of my famous spots to visit, and it provides a beautiful backdrop for any photo opportunity.
Hot Shops Art Center is where people may explore, create, and share their ideas, dreams, and "what ifs." Glass blowing, pottery, bronze casting, and blacksmithing are among the hot shops, including fifty independent workshops and four art galleries.
Yes, you may view the artwork from over 80 artists for free. So, do not wait up and see this arts center when you visit Omaha.
13. Throwback Arcade Lounge
Rounding up your day trip is getting to Omaha's premier bottle service club in the Old Market downtown, the Throwback Arcade Lounge.
You can enjoy the view of Omaha from their two-tiered rooftop patio bar, which includes giant Jenga, Beer Pong, connect 4, and more, or dance the night away on the most unique LED dance floor to your favorite classics from the last four decades.
If dancing is not your thing, go to the pubs and drink cocktails and alcoholic beverages with your friends. The lounge area is the best place to chill out here.
I enjoy the free-play retro arcade games and Nintendo games available throughout the club for you and your peers to enjoy. Throwback Arcade Lounge is one of the best Downtown finds that will undoubtedly make your evening memorable and enjoyable.
We now wrap up our list of the top selection of things to do in Big O, which is undoubtedly a touristy destination worth adding to your schedule. Everything is readily accessible from one location to another, allowing you to plan your day-to-night journey quickly and conveniently if you want to spend some quality time in the Midwest.
It is always a pleasure to write this content for you. We also love to know more about your own experiences with our top picks. So, you are free to post your thoughts in the comment thread, and we will make every effort to respond.
People, we will see you on our next tour!