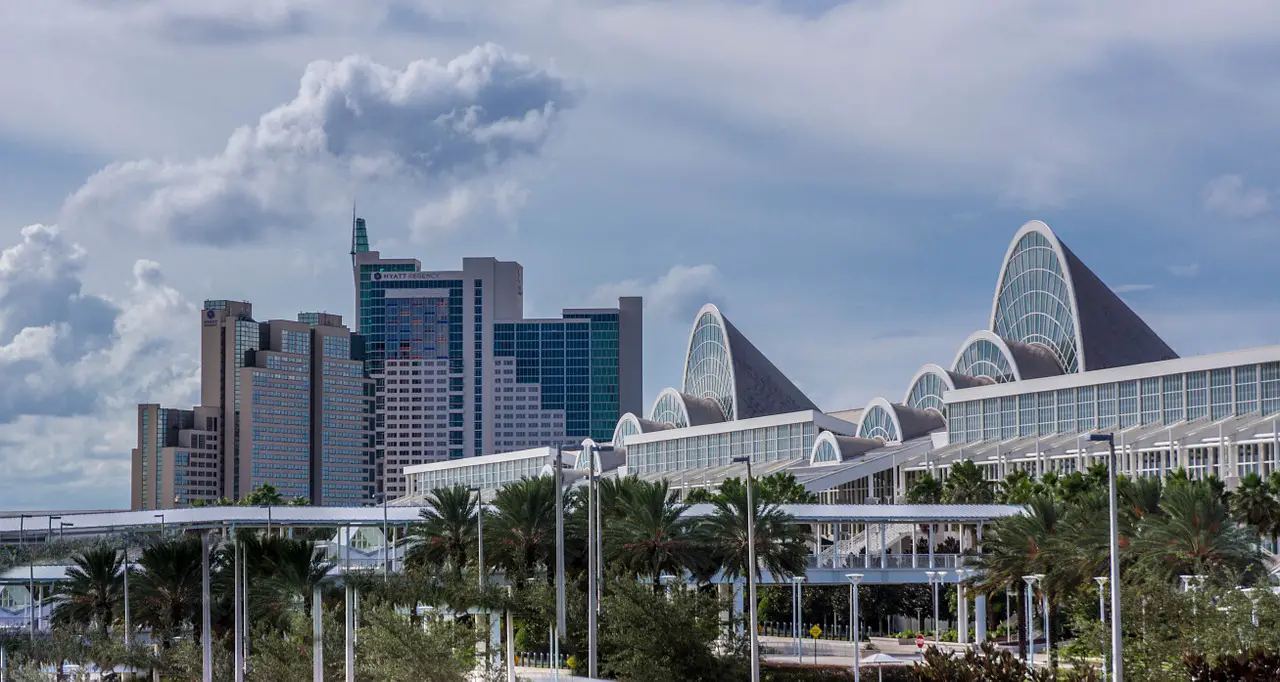 Anaheim and Orlando are globally known for their own Disneyland and growing tourism industry. However, Orlando has more job variation in different fields and has a valuable transportation link with reasonable living expenses making it better than Anaheim. On the contrary, Anaheim's secured and friendly neighborhood is a great deal.
Orlando, Florida, boasts multiple global attractions, from amusement parks to its vibrant downtown. The place also has a booming job market and is one of the Florida cities with a sound transportation system next to Miami. You will experience a tremendous work-to-life balance in this metroplex.
Anaheim's secured and affluent neighborhood is one of the many things the city can offer. Its proximity to some big towns nearby is genuinely a good perk. Also, the place is home to internationally-acclaimed tourist destinations and nature preserves.
Anaheim and Orlando's top-notch tourist destinations are remarkable, and it even makes things hard to choose which place is better to plant your roots. Here, we gathered the most significant advantages and setbacks so that you can decide which urban area will be your ultimate relocation site.
What Are the Pros and Cons of Anaheim Versus Orlando?
Anaheim's Disneyland Resort, affluent community, and ideal location are the city's best features; however, its limited transit alternative is a significant disadvantage. Meanwhile, Orlando's multiple global attractions, the vast array of job prospects, and excellent modes of transportation are a fantastic offering, but the urban area's overbearing climate is not attractive.
Living in Anaheim
Pros
Anaheim's Disneyland Resort

Many people wanted to visit or relocate to Anaheim because it homes the Disneyland Resort and some attractions in the city limits. Disneyland Resorts here is the first-ever amusement park created by Walt Disney.

Living in Anaheim means residing next door in these theme parks and other Disney amenities, such as the long lane of Disney Downtown District and its neighboring hotels. The place lures around 20 million people and generates $20.3 billion in income for Orange County.

Wealthy Community in Anaheim

There is more to Anaheim than just being a tourist spot. Rich people choose to live in the comfort of the Historic District and Anaheim Hills. The place also has a wealthy neighborhood, so expenses here are pretty high, especially its home value.

The vibrant community has prestigious homes with good architectural designs and styles. Also, the ideal proximity of the community to dining places, shopping avenues, and police stations is a luxury perk.

Ideal Location

You do not need to spend 24 hours or even several days appreciating the nearby cities near Anaheim. The place has a great location in the greater Los Angeles Metropolitan and near significant urban areas, especially Los Angeles City.

There are several places to explore the city's outskirts on a day trip. You can hop on a good beach trip to Huntington and Long Beach. Also, if you are considering seeking a job in LA but want to live in a small city, then Anaheim is the right place for you.

Outstanding Warm Weather

There is no extreme blizzard in Anaheim, which is evident in its zero snowfall throughout the year. This town is instead a warm place with more sunshine all year round. This sunny perk is why there are 101 ways to enjoy the green open spaces of the metroplex.
Cons
Limited Transportation System

One of the ugly features of Anaheim is its small transport option. There are many taxis and car-pooling services around the area, but the primary mass carrier is only a bus system. There is no intra-city rail system considering millions of people flocking the city, creating massive overcrowding and traffic congestion.

Limited Employment Expansion

Anaheim indeed has a good tourism industry, and the expansion of its job opportunities is sadly limited in this concentration. The city has a low number of big firms and giant headquarters from other multinational companies. The metropolis has a 7.5% unemployment rate and not appealing job growth of only 0.6%.
Living in Orlando
Pros
Multiple Global Attractions

Orlando has many world-class amusement parks and attractions, making the place more vibrant than other cities in Florida. This dynamic urban area is the home of Walt Disney World, Universal Studios, Disney's Hollywood Studios, The Wizarding World of Harry Potter, and the famous Madame Tussauds showroom.

Living next to these global attractions will save you some money for your trips, and Orlando people can get up to 40% Disneyland ticket discounts. If that deal does not entice you to make a move, I don't know what others might be.

Thriving Job Market of Orlando

Orlando has its internationally-acclaimed tourist attractions that lure around 76 million people and generate 62 billion dollars income, providing jobs in its tourism and hospitality sector. However, there are more employment opportunities in this metropolitan area.

Central Florida has a robust economy with a career in various industries, such as digital technology, agricultural production, avionics, movies, tv production, and engineering. Disney and Universal Studios have more job openings than their amusement parks. Furthermore, the presence of Orlando Health and Florida Hospital helps to employ a large number of healthcare workers.

Effective Transportation System

Orland, a tourist city, has a pretty efficient variety of public transportation. You have several options to get around the city, including the Lynx public bus system, the Commuter SunRail, the LYMMO, the Greyhound Bus, and the Amtrak.

Orlando was named Florida's second-best town for public transport services. If you want to consider relocating, you can always bring a car because gas prices in this neighborhood are lower than in other cities.

There Are Lots of Things to Do in Orlando

You will enjoy living in Orlando as it is a great place to unwind, and because of the warm weather and beautiful scenery, you'll never get weary of enjoying the water, the shoreline, and water sports. You also have access to Cocoa Beach and Clearwater Beach, which are close to the city, and the Wekiwa Springs State Park is a great place to relax.
Cons
The Overbearing Climate

Orlando has warm weather, but the sun is genuinely scorching at some point, especially during the summer season. The temperature in this city can go as high as around 100 degrees Fahrenheit. This overbearing heat is not ideal, but thankfully most establishments in the area do have an air conditioner to beat the heat.

Orlando's weather could be a plus on your checklist if you want to reside here and aren't bothered by the rain. Also, it would help if you got yourself ready for the hurricane season here. Since 1930, Orlando has suffered 77 hurricanes, and heavy rains and strong winds will be your worst enemy.

Low Average Salary

Orlando, Florida, has a lower minimum wage than other significant cities in the United States, at $8.56 per hour, $17,804 a year. Living in Orlando will make you save some money because it does not collect income taxes, but the low salary here is a little bothersome.
Anaheim Or Orlando – Which Is Cheaper?
Both Anaheim and Orlando have a high cost of living expenses; however, Orlando is 46.2% cheaper than Anaheim. Also, Orlando City's housing market costs are around 142.3% less expensive.
Living in these tourist cities will make you pay more for your essential and leisure bills. However, Orlando's pricing is more favorable than Anaheim's, especially since the latter has a whopping accommodation cost that is not cheap for everyone.
Comparison Table of Living in Anaheim, California vs. Orlando, Florida
| | | |
| --- | --- | --- |
| Living Expenses | Anaheim, California | Orlando, Florida |
| Housing and Rent | 257.1% | 106.1% |
| Utilities | 97.4% | 102.3% |
| Food And Groceries | 102.5% | 100.7% |
| Transportation | 118% | 110.1% |
| Health | 95.9% | 97.2% |
| Miscellaneous | 104.4% | 101.4% |
Based on the Data of which 100 = U.S. National Average
>100 means more expensive
<100 means cheaper than the U.S. average
Housing and Rent Costs
Orlando's housing market is technically cheaper than Anaheim, even if the two urban cities have a percentile that exceeds the national average. Orlando has an average home price of around $245,400, and the monthly rental fee for a single house or apartment is about $1,736.
Meanwhile, Anaheim's high-priced home value of $594,400 and a rental fee of $2,871 is something an average worker cannot handle.
Utility Costs
Utilities in Anaheim are 4.9% cheaper than in Orlando. Living in Anaheim will make you pay around $153.19 for your basic electricity, water, and garbage collection fees. The same services you will avail of in Orlando will cost you $171.37.
Food and Groceries Costs
Foods and basic groceries in Orlando are roughly 1.8% less expensive than in Anaheim. Thanks to its growing agriculture and abundant local produce, Orlando has favorable food pricing. One kilo of rice in Orlando costs $4.13, while it will cost you $6.06 in Anaheim for the same item.
Transportation Costs
Orlando has multiple transit links; thus, it is 7.9% less costly than the fees you will incur in Anaheim. A single monthly bus pass in Orlando costs $50.00, while the same transit fee in Anaheim is around $69.00.
Health Care Costs
Medical care in Anaheim is 1.3% cheaper than in Orlando. However, both cities do not surpass the national median, making it favorable to avail health care here. Also, the varying prices of the costing for each town rely on the healthcare programs, consultation fees, and other diagnostic needs.
Taxes
Anaheim has a sales tax rate of 7.8% and an income tax of 8%. Meanwhile, Orlando has a low sales tax of 6.5%, with no income tax rate levied. The low taxes in Orlando tie to the meager minimum wage of the city; thus, working individuals here can enjoy the total amount of their paychecks from the tax savings that they are getting.
Is Anaheim Safer Than Orlando?
Anaheim City in California is 15% safer than other American cities, making it a better place than Orlando, Florida's 5%. Also, the annual criminal cases of Anaheim in real-estate concerns are only 8,880, compared to Orlando's 11,319.
Anaheim City might not be the most secure place in the whole of America, but its relatively low violence-related cases and property crimes are lower than the national average. The area has an annual record of around 10,122 criminal cases, which is lesser than other major cities' statistics.
Orlando City has a high percentage of criminal index either in violence or property crime cases. The town's total record in a year is around 13,866. There are still good neighborhoods in this urban district in Storey Park, Lake Hart, and University East.
Is Anaheim Bigger Than Orlando?
Orlando, Florida, is significantly larger in its mainland compared to the statistics of Anaheim, California. Orlando City has a 110.1 square mile area, twice as big as Anaheim City's 50.3 square mile area.
Orlando has a large landmass with a small population. The urban district is the center and the most prominent place among the Orlando Metropolitan that comprises Kissimmee–Sanford, Florida Metropolitan Statistical Area. The site has around 289,457 people, making a population density of 2,628.5 people per square mile.
Anaheim has a larger population than Orlando, but its small-town area makes it a highly dense place with 7,028.4 people per square mile in the metro. The city is also a part of the Greater Los Angeles Metropolitan Region.
Is Anaheim Warmer Than Orlando?
Based on figures, Anaheim has more sunny skies around 280 days than Orlando's 233, making it slightly warmer. Anaheim City also has a comfort level index of 9.3, which is a better figure than Orlando City's 6.7.
Both Anaheim and Orlando do not experience any snowfall all year round. Also, the two urban districts have a fair share of warm weather and scorching hot temperature during summer days, and mind you, living in either of the two towns will require you to have an air conditioning unit to beat the heat.
Orlando City experiences an overbearing hot day, with a high UV index of 6.1. The city also has an extreme hurricane season where you can experience heavy rainfall and strong winds from August to September.
Is Anaheim Better Than Orlando?
Orlando, Florida's strong economy, a wide array of career prospects, and multiple options for its transportation system make this thriving urban area a better place to relocate and raise a family than Anaheim. Meanwhile, Anaheim's rich community, paired with a secured environment, is something people need to check out.
Orlando is home to the most visited amusement park globally, the Magic Kingdom, which lures around 7 million people yearly. The city itself acquires 76 million visitors that explore the city's various attractions, contributing to the booming tourism industry. The place has a good job market, a vibrant community, and fine warm weather that fits everyone.
Anaheim's wealthy neighborhood, its proximity to other big metroplexes, and its safe environment are the things that you will enjoy in this growing city. The place has many green spaces with multiple hotspots to visit and celebrate.
Orlando and Anaheim's own Disneyland is their treasures, and their local government is genuinely bragging about it. However, Orlando's wide range of career growth paired with no income tax benefit outsmart its low minimum average cons. Anaheim is a lovely city, and it can be more enticing if they can expand their employment options and lower their housing market prices.
Anaheim, California versus Orlando, Florida – Where do you consider moving? Let me know your thoughts below.