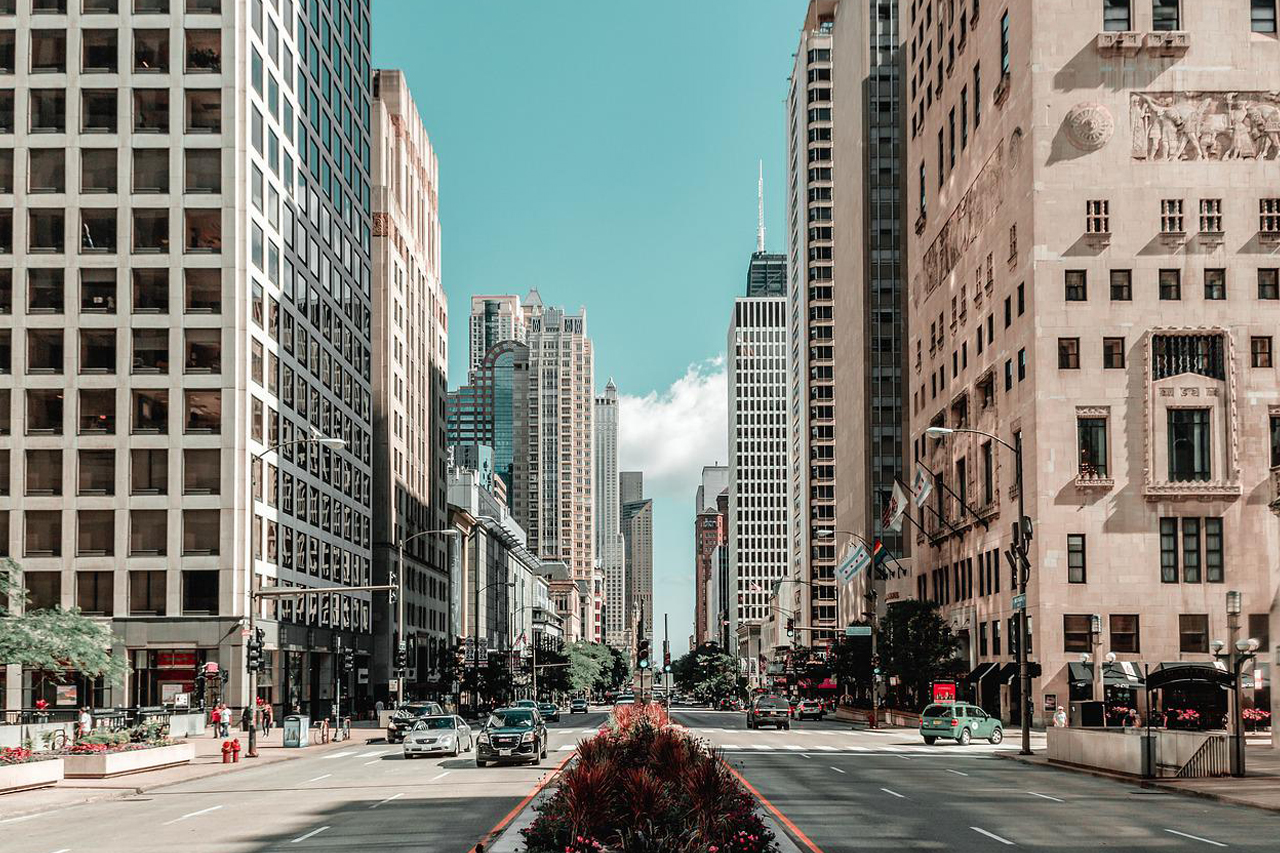 No matter where you go, you can't miss out on Chicago, one of the best destinations in the Midwestern United States. The Windy City has numerous gorgeous sites that contribute to its status as one of Illinois' most incredible tourist destinations.
But have you wondered if you will be able to navigate this place effortlessly? The answer is a resounding yes. It is always easily accessible by public transit and is also walkable. Without a car, you can get too many essential destinations as you wish.
The best deals to do in Chicago will range from tremendously entertaining activities to some quite informative hotspots. The zone is famous for its Willis Tower and unique architectural designs around the city.
We scoured Chicago's downtown and outlying neighborhoods to compile the most detailed shortlist of things to do here, so you can save time planning your itinerary.
1. Medieval Torture Museum
The Medieval Torture Museum features an interactive gallery depicting an emotionally revolting depiction of a moment in history when torture and pain were customary. This frightening yet informative environment, located near Chicago's Loop, is something you should see if you're in the area.
The location is likely to be unusual due to its topic, making it one of the most exciting sites to visit in the neighborhood, so coming here is a must on my list.
This 6000 square foot zone features a one-of-a-kind collection of several hundred life-size displays. Upon checking it, they have the most extensive collection of terrible evidence of human cruelty, including torture devices. Another piece of advice: be courageous enough to conquer this place.
The place is scary but informative, and you get to have sentiments for those who suffered under the dark side of history. If you want to see this place, then brace yourself first.
2. Garfield Park Conservatory
The Garfield Park Conservatory, which has been there for almost a century, is another must-see in Chicago. This structure is one of the globe's most extensive and most beautiful conservatories, and it is open to the public for free.
The location is home to a diverse range of wildlife that spans around 12 acres, both inside and out. I visited this conservatory several times, and my awe never faded.
The Garfield Park Conservatory is close to the train station, making it easily accessible in town. The temperatures and atmospheres were perfectly balanced as you moved from one place to another.
I was blown away by the stunning spring floral show. It would help to allow at least two hours to see each room and book ahead to avoid long lines. Overall, if you're visiting Chicago, don't miss out on this free attraction.
3. Newberry Library
The Newberry Library, located on Chicago's North Side, is a great educational space for anyone who enjoys learning new things every time they visit the Windy City.
The Newberry Library, established in 1887, houses collections, events, and exhibitions spanning more than six centuries of the history of humanity, from the Medieval Era to the present.
I got to see this iconic cultural institution, and I admired this room from any angles. It consists of over 1.6 million books, roughly 600,000 maps, and 5 million manuscript pages for you to read. Plus, most of the things here are free of charge. If you are a bookworm and history lover, this zone is heaven.
You will face people from all over the globe here because it is one of the largest libraries with many historical facts. It is easily accessible due to the number of buses that travel through the neighborhood.
4. Millennium Park
There is a unique attraction in the heart of Chicago that I highly recommend you visit.
You can find a new type of modern town square in Millennium Park, which opened its gates to the public in July of 2004. This location combines an Out Public Art Exhibition, a garden, Art Space Programs, and other features.
The world-famous park is the second most visited tourist destination in Chicago, and admission is free. I go here on occasion and have always been fascinated by the permanent monuments such as the Bean, the Cloud Gate, the theater, the museum complex, and the magnificent Chicago Skyline.
These fabulous large Tv displays broadcast various digital art pieces, and it is also a favorite photo backdrop due to their distinctive architectural elements.
A trip to Millennium Park should be a must when traveling to Chicago, mainly if this is your first encounter.
5. Chicago Architecture Center
Chicago Architecture Center, situated close to the Loop in the Windy City, is another attraction I advise you to see if you are in town for the weekend.
The Chicago Architecture Center is a not-for-profit cultural institution that offers excursions, displays, activities, and events for people of all ages. Their objective is to inspire people to learn why design is essential.
CAC, founded in 1966, feeds around 500,000 guests and audience members each year. It is also a delight to arrive here and explore the fascinating architecture in the surrounding area. I enjoy seeing the magnificent miniature city illustration housed downstairs in the building.
If you want to know better, you can attend the guided tour, as I did. I also went on the ship excursion and saw the gorgeous buildings. CAC is a must-visit if you want another memorable experience in town.
6. Art Institute of Chicago
The Windy City boasts a thriving cultural and architectural scene, as evidenced by its numerous institutes, including the world-famous Art Institute of Chicago.
The venue has housed about 300,000 works of art in 11 curatorial divisions for nearly a century, and it is the third most significant collection of craftworks in the country. You might need almost 3 hours to finish sight-seeing half of the show.
As you walk inside the structure, you will notice a lot of Impressionist paintings, American art, Japanese prints, and contemporary artworks.
The museum has a handful of top picks for your must-see if you cannot finish everything in one visit. I see some fantastic exhibits here, from Warhol to Monet, the paperweight room, and the Miniatures.
If ever you got a chance to see AIC, brace yourself for a long walking spree. Plus, I advise you to book your ticket to avoid long lines.
7. Lincoln Park Zoo
Lincoln Park Zoo opened to the public in 1868 near Lincoln Park. This space connects people with nature through free and family-oriented wildlife experiences. This location is just minutes from downtown Chicago and is easily accessible for educational reasons.
Aside from offering a natural habitat for numerous species, Lincoln Park Zoo also runs one of the country's central zoo-based preservation and science initiatives.
I appreciate this site because I can get up and personal with gorillas and chimps and howl with red wolves and black bears in their indoor display.
There are tons of species here, and the fact that this place hosts special events like Zoolights is a must-see for everyone. The primate house is always a crowd-pleaser. Many of the monkeys were eating and moving around.
So, if you're looking for a free-admission hotspot in Chicago, get Lincoln Park Zoo on your shortlist.
8. Emporium Wicker Park
In its renowned arcade bar and live music event space near downtown Chicago, Chicago invites you to a new level of fun and music.
The Emporium Wicker Park combines an arcade, a bar, and a music venue event area. It is one of Chicago's most excellent arcade game providers and the most inventive entertainment venue.
If you want to chill with your pals while listening to fantastic music, Emporium Wicker Park is the place to be. However, because this arcade bar is only for people over 21, youngsters are not permitted.
I visited here with some of my local Chicago resident buddies, ordered vodka cranberries and vodka soda limes, and played vintage arcade games like Super Mario and Pac-Man.
The music selection every time I stop by here is also good. The Emporium is a relaxed venue to let you have fun in a not-too-crowded setting.
9. Escape Artistry
Another roster that I would recommend stopping by if you ever visit The Windy City is near Wicker Park and the famed Milwaukee Street of Chicago.
Escape Artistry is one of the most engaging and immersive escape games. The primary concept applies here: gather clues, crack codes, and solve riddles to escape the cabin in under 60 minutes.
This activity is one of the most perplexing and difficult escape game rooms we've ever had. There are seven themed rooms, and the riddles are rather clever.
We played "Operation Grannie," a fun, creative, and adorable area with some challenges we'd not seen before. Do not worry if you're having trouble cracking some codes; their staff is accommodating and enthusiastic.
Escape Artistry should be at the top of your Chicago excursion list if you enjoy experiencing a whole new level of escape room enjoyment.
10. Underground Donut Tours
This easy-going tour, which I also included on the opening page of my Chicago adventure, is for anyone who enjoys donuts and learning about the city's history.
Underground Donut Tours is a 2-mile stroll through the center of downtown Chicago, River North, and finishes at Michigan Avenue. Tours run Thursday, Friday, Saturday, and Sunday year-round starting at 9 am.
When you join the trip, you will get the opportunity to visit one-of-a-kind donut shops and sample their best-sellers. I'm a sucker for sweets, especially doughnuts, so I jumped at the chance to join the crowd.
You should at the very least wear comfortable shoes because there will be a lot of walking. Nonetheless, it is all worthwhile. We went to Donut Vault, Firecakes, Stan's, and Do-Rite.
The Fire Cakes Vanilla Ice doughnut is a must-try! So, if you are going to book some Chicago tours, do include this one.
11. Museum of Illusions Chicago
In the Museum of Illusions Chicago, you can enter the marvelous world of illusions and genuinely experience the impossible.
The loop resident establishment includes over 80 unique and mind-boggling exhibits that will dazzle your senses and perplex your perceptions. These illusions are worth memorizing, and you may keep your mind fresh by playing Dilemma games, instructional toys, and brain puzzles.
On the weekend, I was able to visit this location. It was easy because I booked online, and when I arrived, the area was not highly packed. Though this place is small, you can finish this in less than two hours. I appreciate the point that I get to view interesting objects, and the Vortex tunnel is fantastic.
I enjoyed browsing their gift shop to bring home entertaining games and souvenirs. Coming here is well worth it, and there are numerous photo opportunities. Overall, the Museum of Illusion sure is a place to go.
12. Tilt
A trip to Chicago isn't complete unless you ride the Tilt, the Windy City's tallest thrill attraction.
The exhilarating ride is on the 94th floor of the 360 Chicago Observation Deck. This location is almost 1,000 feet above The Magnificent Mile and can comfortably accommodate up to 8 people at a time. Riding here with your friends will make the trip more enjoyable.
I came for good the 360-observation deck overlooking downtown Chicago and did not miss the opportunity to ride the most iconic things to do here in Chicago. This zone is one of the best tourists draws in the metro.
The Tilt feeling is enjoyable, but you cannot video because you must hang on using your hands. There is also a little pub where you can buy beer, cocktails, and many seats. Overall, a good deal, but coming here in the evening is the best for some night photos.
13. Chicago Botanic Garden
It's comforting to know that even large metropolitan areas have a variety of public locations for urban gardens for people to enjoy, and Chicago Botanic Garden is one of the most well-known examples.
The 385-acre garden is remarkable in that it is built on nine islands surrounded by lakes and comprises 26 demonstration gardens and four natural areas.
What is impressive about Chicago Botanic Garden is that it is open all year, and you can reserve your tickets online for stress-free access. Plus, the zone is close to public transportation, so there's no need to take your car and waste time looking for parking.
I always enjoy walking through the gorgeous Japanese Garden and admiring all the bonsais. And there are occasional exhibits here like cacti, holiday lights, and laser light show during the winter season. They do an excellent job all year, so you should go and support them.
Without a doubt, Chicago offers many more tourist attractions that you should see if you are traveling the northern region of America. There are many beautiful hotspots here, and you will get entertained in every place and activity that you will do.
If you have any new ideas or enjoyable activities to contribute, please write them in the comments section below so that we can connect with you as well. Have a safe journey!