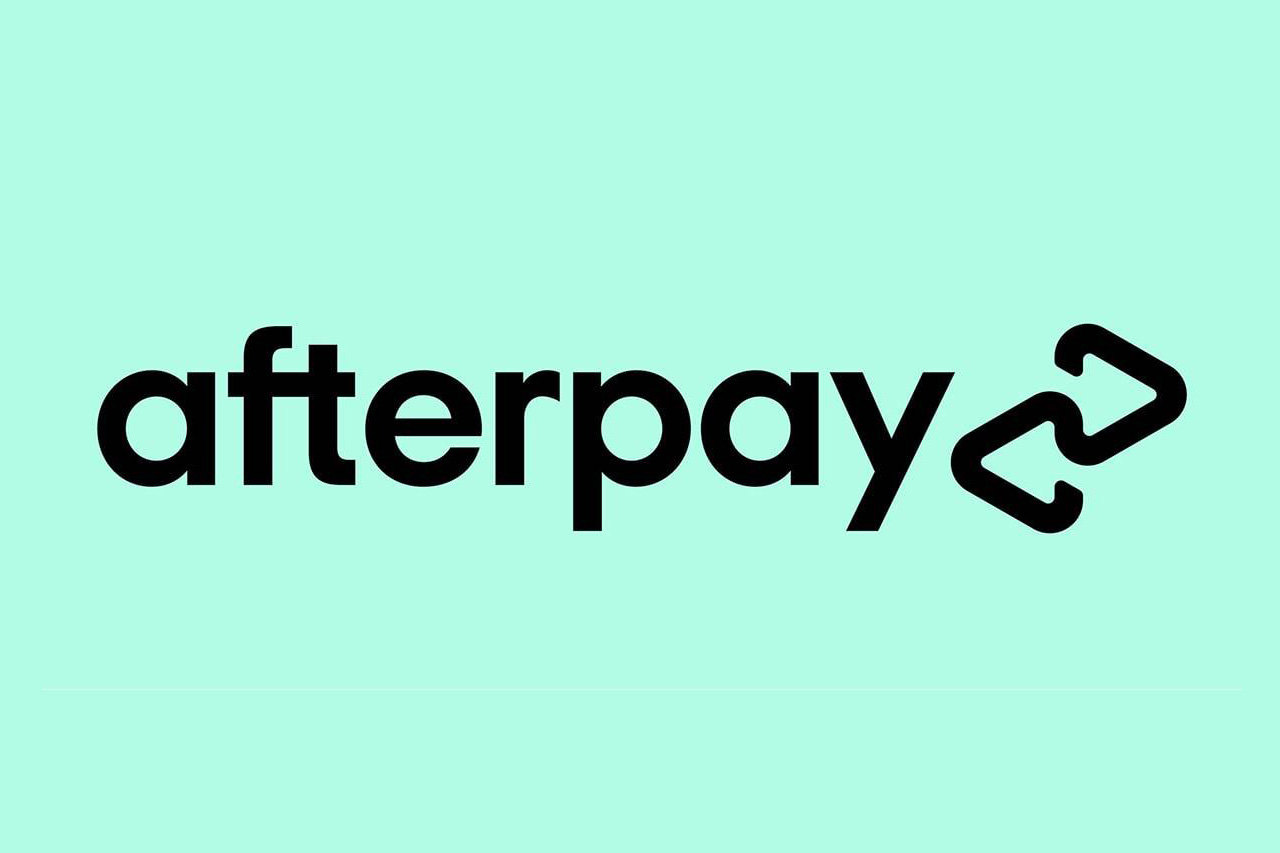 Afterpay is a buy-now-pay-later solution that allows customers to purchase now, receive the goods, then pay it off in fortnightly installments interest-free. Thus, it works as an intermediary platform between customers and merchants wherein Afterpay pays the merchants upfront then the customers will pay them back thru installments.
The software-as-a-service industry is not slowing down anytime soon as more platforms like Afterpay continues to emerge in the market, profiting millions of dollars since its launch in 2015. Initially launched in Australia, the platform expanded its service in New Zealand and the United States.
Afterpay attracts customers from different walks of life, particularly low-income and young adults. However, its use doesn't only come with benefits but risks, like any other buy-now-pay-later solution.
If you are familiar with Affirm, Zip, Sezzle, and PayPal Credit, you will find that Afterpay belongs in the same category as them. Moreover, they are Afterpay's direct competitors in the market, sharing similar potential risks.
Before going over the list of several benefits and risks of using Afterpay, it would be better to know how it works first and how it generates money.
As a buy-now-pay-later service or BNPL, Afterpay works like a credit card or layby. Still, it is software that enables customers to make a purchase now, receive their goods or services, and then pay for the purchase over time in installments without interest.
Hence, you can buy anything from makeup to clothes, medicines, and even flight tickets. With the Afterpay app for Android or iOS, shoppers can pay for their purchases in-store or online through the payment platform of online stores.
Sadly, you must know that there's a catch in using Afterpay. Unlike credit cards that impose interest, apps like Afterpay don't, which makes it tempting to use. Remember that Afterpay asks customers to make four fortnightly payments spread out over eight weeks, still interest-free.
Instead, it charges fees to retailers and late fees to customers. For instance, if you miss a payment, Afterpay will charge a $10 fee and an extra $7 fee if you don't pay it within a week.
For orders between $42 to $272, the charged fee can go up to 25% of the purchase price. Meanwhile, Afterpay caps late fees at $68 for orders over $272, so you won't pay more.
On the other hand, Afterpay makes money by imposing charges of a $0.30 fixed transaction fee to its active merchants plus a commission on each sale that can be between 3% to 7%.
If you plan to start using Afterpay, here are the things that can guide you in using it:
Sign up

To start using Afterpay, go to their website or download their app, then sign up for an account. Unfortunately, people under 18 cannot use Afterpay. Here are the following information and documents that Afterpay will ask from you to complete the establishment of your account:
A photo of your valid debit or credit card in your name, whether Visa or Mastercard.
You must be over 18 years old
Legally capable of entering into a contract
Email Address
Phone Number
Valid ID
Afterpay must verify your ID first to prevent multiple consumer account creation. If you have done this, you can now sign in to the app and use it at checkout in retail stores that accept Afterpay.
Barcode
You can also generate a temporary barcode once you log in to the Afterpay app. It will show your available credit scanned when you purchase at the checkout. However, this feature can be available only at particular shops.
Another thing to note is that Afterpay will require you to make the first payment of 25% upfront at the time of purchase. You can pay your remaining balance fully or on schedule to avoid getting charged late fees.
Payment
Regarding payments, you can do it through the app or by signing on to the website. Another feasible option is to set up automatic payments.
Lastly, it is essential to note that payments through bank transfers, pre-paid cards, or BPay are unacceptable.
Afterpay is a handy payment software if you aren't into credit cards or bringing cash. Nevertheless, knowing how it works will help you have a deeper understanding of what it offers.
What is the benefit of Afterpay?
Afterpay isn't only an enticing payment option because it is interest-free and boasts the following benefits: availability in-store, seamless and full integration, easy process and immediate usage, staggered payment schedule, and credit card alternative.
Now that you know how Afterpay works, you may be curious about what benefits await you once you start using it. The main reason why consumers are using Afterpay is due to its no-interest installment, which gives the platform an edge against its competitors and credit cards.
Aside from this, there are also other benefits that you can enjoy if you start using Afterpay:
Availability of in-store

If you think Afterpay is only available in online stores, you can also use it at thousands of store outlets. About 63,000 merchants accept Afterpay across New Zealand and Australia. Therefore, there is an endless roster of stores where you can shop and pay with your Afterpay account.

Download the app and set it up so you can load it into your digital wallet without visiting any facility.

Seamless and full integration

The chances of drowning in the habit of impulse buying can be apparent with Afterpay because it offers seamless and full integration. You don't have to visit a physical store to use Afterpay. Instead of using your standard Visa or Mastercard, you can purchase items with Afterpy at the online store's checkout.

Therefore, you don't need to get out of bed to reach out and grab your credit or debit card because Afterpay is almost automatic. After sorting out your payment plan, you will receive an email to notify you.

On the contrary, if you want to shop in-store instead of online, you only need to select to generate a barcode, select it, and have it scanned at the counter. Just a heads up, Afterpay will automatically charge you 25% of the item's purchase price.

Easy process and immediate usage

If you have experience with apps similar to Afterpay, you will find it easy to navigate with a fast approval process. Moreover, setting up an account on Afterpay is straightforward. You'll only need a few minutes if you provide the requested information, documents, and minimum age requirement.

Compared to applying for credit cards, you won't need to go through the hassle with Afterpay since you can all do it on your phone in one location. No need for transportation fees or any other time-consuming activities for you to be able to set up an Afterpay account.

Staggered payment schedule

Afterpay will work well with people with solid self-discipline when spending money, especially since it offers a staggered payment plan. It creates your payment schedule by splitting your purchase's total amount into four equal installments.

In addition, make it a habit to check your email because Afterpay will send you a copy of your payment schedule.

Ensure that your digital wallet has enough money if you prefer to set up automatic payments since Afterpay charges your debit or credit card when it is due. If you plan to pay ahead of the scheduled payment date, you are welcome to do so.

Credit card alternative

Credit cards have a reputation for being too risky and costly due to installment fees imposed. As a result, it's no wonder younger generations turn to buy-now-pay-later schemes to manage their finances better.

If you are having trouble paying your balance on time and want to avoid interest fees, Afterpay can be an excellent alternative to credit cards.

Afterpay's benefits cater to the ever-changing needs of the consumer market by providing automatic, hassle-free, and fast payment transactions, making it an alluring platform.
What are the risks of Afterpay?
Using Afterpay has risks you should know of, such as late and additional fees, high-interest rates with credit card payments, running into debt, spending limits, difficulty applying for loans, and the inability to choose when to make payments. Nevertheless, you can all avoid these risks if you use Afterpay safely.
Together with the benefits it offers, Afterpay also has its fair share of risks enumerated below:
Late and additional fees

As stipulated in Afterpay's terms and conditions and as previously mentioned, Afterpay charges late fees and extra fees despite the no-interest advantage. Therefore, there is no excuse if you fail to pay on or before the due date and expect to get charged accordingly.

High-interest rates with credit card payments

You may have heard that it is advisable to sign up with a debit card using Afterpay. The reason for this is that with a credit card as a payment, there is a possibility you will be facing a high-interest rate if you miss a payment since credit cards typically only offer a 51 or 55 days interest-free period. On the other hand, Afterpay's payment terms as 56 days.

Running into debt

The risk of running into debt with Afterpay is possible, mainly if you use it in significant investments that can be difficult to pay off on time. Furthermore, the temptation to use Afterpay every time can make you spend more than your means which will mount up as time goes by, leading to overspending.

It can also result in you paying late and additional fees because of your poor spending habits.

Spending limits

Spending limits can be reasonable or bad, depending on how you see them. Afterpay decides and approves how much money you can use depending on how long you have been a member and your record of diligence in making repayments.

In contrast, it can be a good thing for those who spend on impulse. Nevertheless, Afterpay will likely approve any amount you ask if you have no issue with making repayments and have been a responsible user.

Difficulty applying for loans

Although Afterpay doesn't do credit checks, it can still affect your ability to get loans since some lenders classify BNPL services as credit. There are instances where loan applicants couldn't get home loans because they had outstanding Afterpay balances.

Thus, your Afterpay purchases will be taken into consideration by some lenders before they can grant you the ability to apply for loans.

Inability to choose when to make payments

Afterpay is the only one authorized to choose when to schedule your payment plans. Therefore, there is a risk of overdraft or paying late fees.

Despite the risks, there are ways you can use Afterpay safely:

a. Sticking to a budget

Although Afterpay has a spending limit for every customer, relying solely on this does not guarantee you will only spend what is necessary. Instead, set a budget and stick to it.

Always set aside money separately for expenses, savings, emergencies, and bills, while the remaining is for your Afterpay budget.

b. Using a debit card

The best way to avoid paying higher interest rates is to use a debit card instead. It can also help make your spending habits more manageable without the risk of paying more.

c. Rescheduling payments if you can

Even though you can't choose when to pay installments, you can reschedule them by shifting them for up to five days for every update. It applies when you think you need more time to make an upcoming repayment. However, you have a shot at this only three times per year.

Using Afterpay has perks and downsides, just like every other payment platform that have emerged these past few decades. Knowing how Afterpay works can help you manage your spending and look for habits to avoid debt and have a more enjoyable shopping spree.