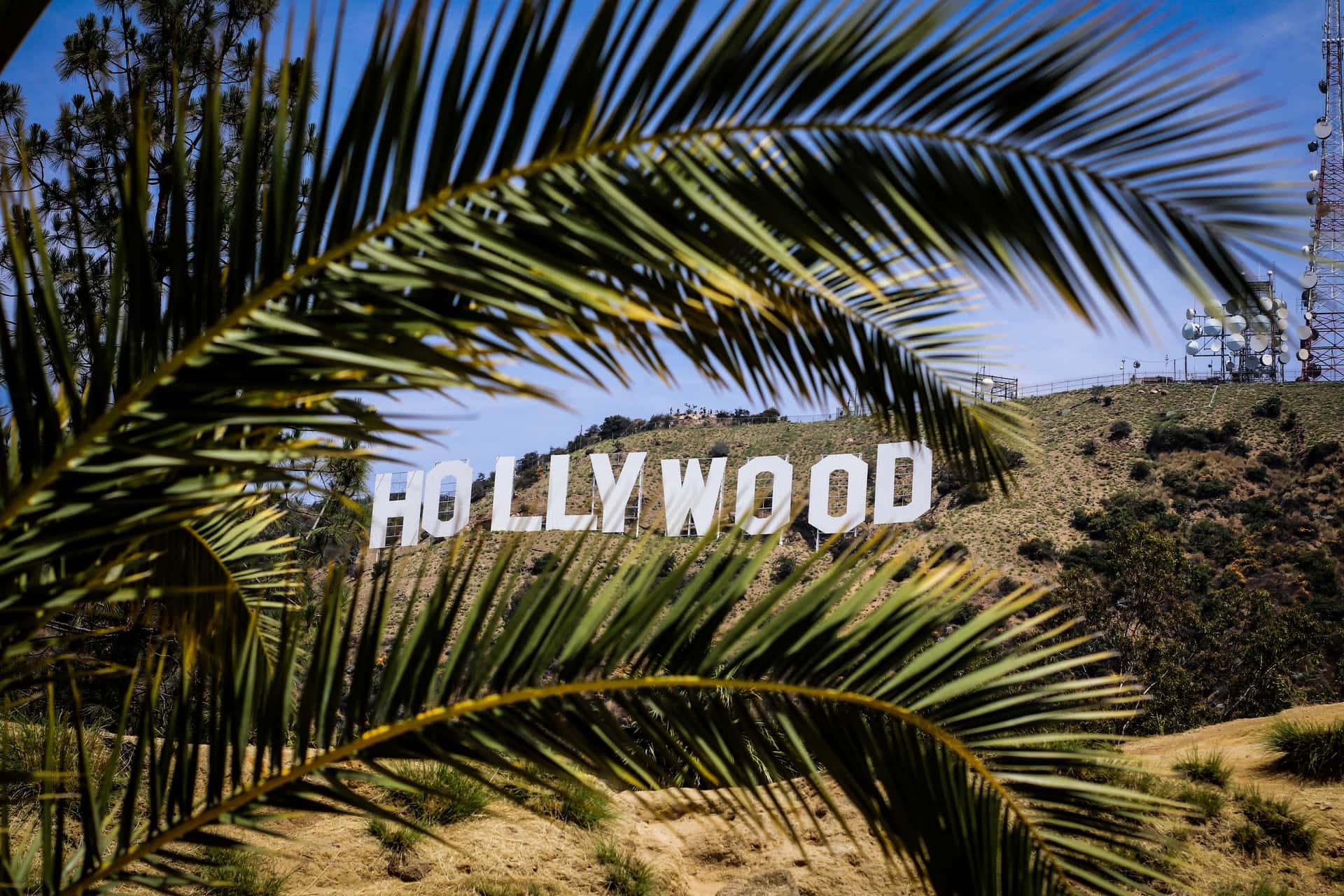 I should say both cities are beautiful and are worth visiting.
But when it comes to a vacation, it all depends on personal preferences and circumstances.
Choosing which city to go to for a California vacation can be daunting. Although I must say, both cities lie about 100 or so miles from each other. Both offer you differences as much as similarities.
One such example of similarities is that both cities are diverse. Both towns also enjoy year-long sunny weather and a laid back vibe.
But both cities can also be different.
If you are for the beaches, museums, and many family activities, San Diego would fit for a vacation.
But if you feel like going to Hollywood and know about the iconic sites, it should be LA. Plus, the food in LA is amazing. You better watch out for that.
But no matter which city you choose, it would be an amazing vacation. Read on to find out which city fits your vacation the most.
Is San Diego or LA more expensive?
Both cities, for me, are amazing.
When it comes to which is more expensive, I should say it depends on your lifestyle. In general, San Diego is cheaper. But the city has great nightlife.
With that said, even if you live in San Diego, it can still be expensive. This is the case, especially if you spend most of your nights in beer and booze.
LA is more expensive. But if you live a simple lifestyle, it is easy to make your life in the city more affordable.
Anyway, you might see more similarities than differences when it comes to San Diego and LA. But despite its many similarities, I should say it also has a lot of differences.
For once, each city attracts its own different kind of tribe. Some would prefer going to Los Angeles while some go well with San Diego.
To give you more of an idea of how it is, here is a comparison.
LA tends to attract the more ambitious people. They are the ones who want to take up space in society. These are the people that live to create. These are the individuals you see hustling and bustling all day long.
In summary, Los Angeles is perfect for those who want to advance their careers.
The city of San Diego tends to attract the more laid back types of people. The individuals that go to San Diego are those that want a more relaxing vibe.
They tend to hang out and relax more than hustle. In Luc's words in "Emily in Paris," those who go to San Diego tend to work to live.
Of course, these are hasty generalizations. San Diego has its share of those who hustle much. And at the same time, LA also has its own share of people who relax more than work.
But if we talk about which one is more expensive, it would be LA.
In fact, Los Angeles is about 8.2% more expensive than the city of San Diego.
Housing is the most expensive when it comes to costs in LA. It is about 6.8% more expensive than the city of San Diego. Even healthcare is more expensive.
For example, the numbers show that San Diego is 0.4% more affordable than in Los Angeles.
I should say the only ones that are cheaper in LA are food and groceries, and utilities. In general, Los Angeles is more expensive.
Is San Diego safer than Los Angeles?
In general, the matter of safety depends on the individual himself. Some people tend to go to darker alleys or jump from cliffs, seeking adventure. There are some that are content with staying in a hammock by the beach.
Of course, the latter is safer than the former.
But when you look at the numbers, San Diego is safer. In fact, its metro area is one of the safest in the country. With about 330.4 crimes per 100,000 of the city's population, San Diego is on the top when it comes to the safest.
In the city of San Diego, the murder rate is about 3.5 for every 100,000 residents. This is one of the most notable that you can find in the United States.
Meanwhile, in the city of Los Angeles, the murder rate is at 7.3. In the Los Angeles – Long Beach area, it is a bit lower, with a rate of about 5.1.
But these are all numbers. No matter where you go, you are always responsible for your safety.
Yes, there may be factors that can contribute to your safety, or the lack of it. But at the end of the day, it all boils down to your behavior wherever you may be.
What is San Diego known for?
If you are into beaches, you may already know San Diego has it.
San Diego is the second-largest in California. It is the country's 8th largest.
The city itself has 18 cities and hundreds of charming neighborhoods as much as they are quaint.
The city is home to different communities. There's Little Italy, and there's the Gaslamp Quarter. Then there's Chula Vista, La Mesa, and La Jolla.
The city is diverse in its truest sense.
When you speak of San Diego, what comes to mind is always the climate. And as you know by now, the city brings with its miles and miles of pristine beaches. In fact, there are about 70 miles of sunny beaches in the city.
There are attractions, of course. Once you get tired of the beaches, there are famous attractions that you can visit.
One of these popular attractions is the San Diego Zoo. There's also a San Diego Zoo Safari Park and their own take of the Sea World.
And when you start thinking it's all about the zoos in the city, San Diego brings another aspect to its charm. LEGOLAND California is in San Diego.
This makes the city of San Diego ideal. It has everything for everyone.
On the eastern side of the city, you get a wide terrain that's heaven for nature lovers.
There are foothills and mountains. Plus, travel a little further, and you get to see the mining town of Julian.
The city provides endless opportunities for tourists to camp, hike, and be one with nature. There are fishing grounds as well.
Aside from these, there are winegrowers in the area. Then there are flower farmers. And aside from those, the city is home to the most sophisticated restaurants in the country.
Of course, who can ever forget about the 70-mile coastline? Because of the beaches, the city is popular for surfing and year-round swimming.
Aside from the recreational activities the beaches provide, there's research. The Scripps Institution of Oceanography is also in San Diego.
And to the south of the city lies a different world – Mexico.
Its geographical location is explanation enough for its diverse culture. It has a strong Hispanic influence. San Diego is a whole new level from its food, arts, and culture when you compare it with other cities.
There are also golf parks, colorful neighborhoods, and different festivals and celebrations.
If you ask me, there is one thing you would have a problem with San Diego. The question would always be: where do you go first?
With all the wide array of offerings, choosing one activity over the other can be daunting.
But in general, San Diego assures you of an amazing holiday. It is a good place to visit, whether you are traveling with family or friends, or even when you're traveling solo. San Diego will never disappoint.
What is Los Angeles known for?
Los Angeles, in Spanish, means the city of angels.
The city is the second most populous in the country, with more than 4 million inhabitants.
When you talk of Los Angeles, it is always its Mediterranean climate that first comes to mind. And then there's the diversity the city brings. Aside from that, there's the metropolis you can find.
And who can ever forget about Hollywood? It is in Los Angeles. And when you talk about LA, it is always Hollywood more than anything else on the list.
The city is popular for its entertainment industry. Aside from this, the city also brings with it a beautiful terrain.
In LA, the mountains and the seas converge. It has mountains that go as far up as 10,000 feet. Also, the city has vast deserts, believe it or not.
I don't know if you know it. But Los Angeles was a part of Mexico in the 1820s. It was only in 1848 when, as part of the Treaty of Guadalupe, Los Angeles was made part again of the US.
The 1890s was a blessing to the people of Los Angeles. It was during this time when oil was found to be plenty in the area. Its discovery was the main factor in the city's rapid growth.
Over the years, the city of Los Angeles is popular for its celebrities.
And because of the Hollywood neighborhood, wannabe actors flock to the city.
Each of them attempting to have a big break at the screens.
Each of them with big dreams to chase.
The city has been the center of the movie industry for many decades. Aside from the movie industry, the city is also popular as the center for the television industry.
Because of such an image, the city hosts annual award-giving ceremonies. One of such ceremonies is the Academy Awards. Then there's the Grammy Awards for music.
Even the Primetime Emmy Awards are being held in the city.
Also, because of its popularity in the movies, the city is home to notable film schools. The oldest of the bunch, the USC School of Cinematic Arts, is in Los Angeles.
The city has a wide array of museums and art galleries to choose from. Aside from its movie and television industry, the city of Los Angeles is also open-minded.
The city is not new to diverse cultures. Not only that, but the city is also welcoming no matter what your sexual preferences are.
From its culturally-diverse population to its LGBTQ+ crowd, the city has it. In Los Angeles, no matter what you are, no matter where you are from, the city opens its arms wide.
It will never be famous as the city of angels for nothing.
Which is better, San Diego or Los Angeles?
There are generalizations. And these generalizations state San Diego as laid back while Los Angeles as not.
But as you already know by now, each has its own share of people who hustle and people who relax.
In general, though, which is better?
On a personal level, I am more of an LA type of person. I like ambition. I love the feel of people working hard for their dreams.
I am not saying the San Diego population is lazy or what. It is just that LA hustles more than San Diego. And that's what I like the most.
But again, it depends on personal preferences.
If you are like me, then it would be LA for you, too.
But some people like the laid back lifestyle. If you are this kind of person, then it would be San Diego for you.
San Diego provides more comfortable transportation as well. Even those people who are in LA cannot justify the transportation system of the city. It is obvious. San Diego has better transport systems.
When it comes to the weather, there is nothing much of a difference. Both cities enjoy sunny weather almost all year round. When it comes to beaches, both cities have their own share of beaches.
Although I should say, San Diego has more beaches than LA.
When it comes to the nightlife, I will go with San Diego. They have it better there.
But when it comes to the arts, LA is a sure winner. Plus, the city is more diverse than San Diego. And another thing is that LA has more influence than San Diego when it comes to the international arena.
Both cities are great.
They both have great weather. Both San Diego and LA have beautiful people.
Crime rates in San Diego are lower than that of LA. But when you compare LA's to the national statistics, LA is safer.
Both cities have a homeless crowd. San Diego is better at managing homelessness than LA. But that of LA is not that bad, either.
At the end of the day, it all depends on your personal preferences.
If you are the kind that appreciates the hustle and bustle, go for Los Angeles. If you are for the relaxing and laid back vibe, it is San Diego for you.
Either way, you have a great city to live in.