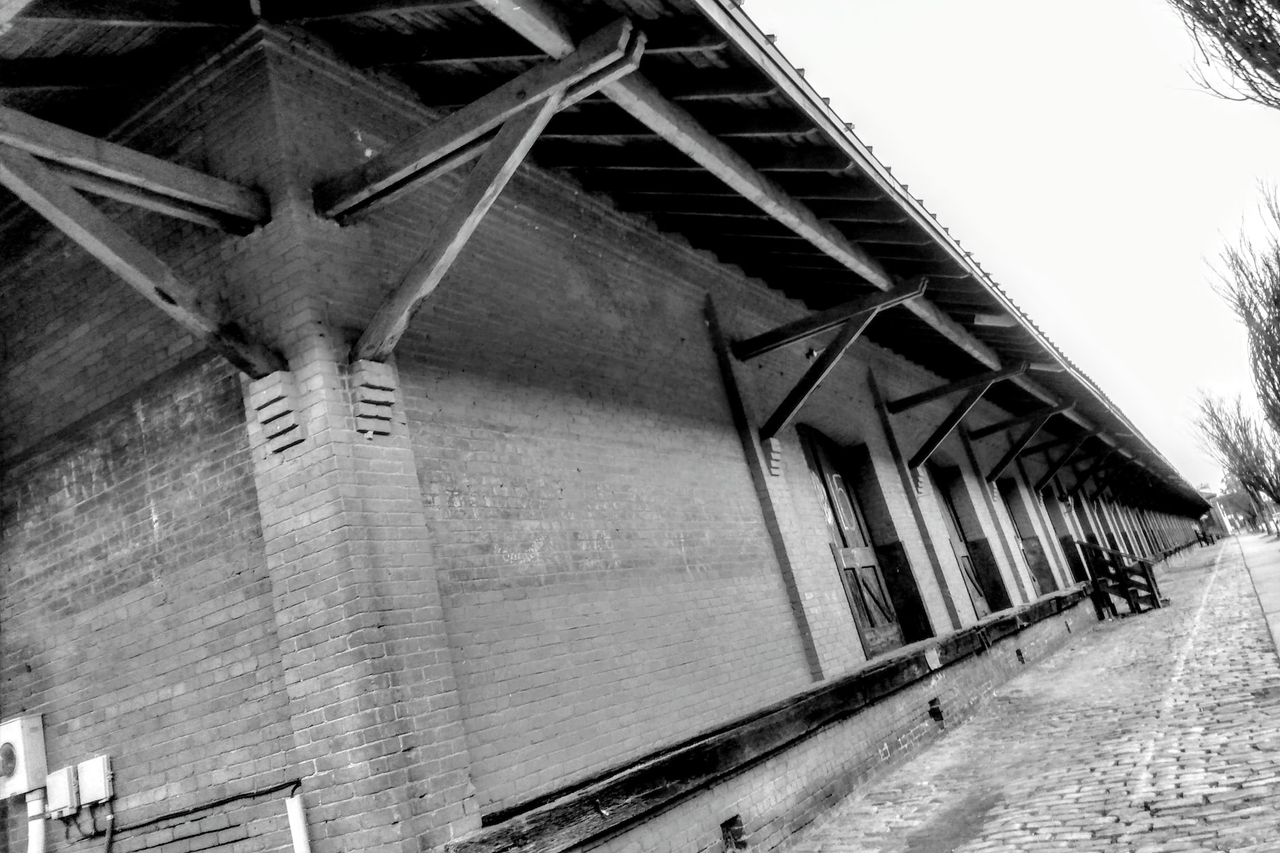 Augusta, Georgia, may be overshadowed by Georgia's popular cities like Atlanta and Columbus. But this city is the third most populous metro in Georgia, indicating that some people are attracted to live and stay here.
As the home of the Master's Golf Tournament, Augusta is full of surprises for newcomers. The city hosts the golf tournament every spring, with thousands of tourists visiting the Augusta National Golf Club. The club is the most exclusive in golf, making it a city destination for every golfer.
The city is full of offerings for people who want to live a comfortable life. Besides this, Augusta has pleasant weather, attracting many veterans and retirees. It is also an affordable urban area that can cater to new families, young professionals, and fresh graduates.
But there are some drawbacks you should consider before making Augusta your new place of residence. So, here is a detailed list of the pros and cons of living in Augusta-Richmond County, Georgia.
Is Augusta an excellent place to live in? Georgia's Golf Paradise
The Good side
Modern City Amenities
Settling in Augusta, Georgia, means extensive city amenities and southern living.
Like other big cities in the United States, the town provides cultural attractions and modern amenities.
You can easily spot theaters, museums, parks, and shopping malls here.
The city's Phinizy Swamp Nature Park comprises more than a thousand acres of land and is a great place to relax and appreciate the beauty of nature. The park is home to wildlife species like alligators, turtles, hummingbirds, and owls. It is an excellent place to exercise and get some fresh air.
On the other hand, if you want to explore modern city facilities, you can visit the Augusta Downtown Historic District. The district boasts about its numerous modern structures while showcasing its history. Some 19th and early 20th-century designs include government buildings, churches, and residential houses.
The Augusta Mall provides the city with a fun shopping destination.
It carries popular brands like Coach and Michael Kors.
It has all amenities like salons, spa centers, restaurants, and cinemas. Commercial spaces are also abundant here.
A Good Blend of Arts, History, and Culture
There is so much to learn about Augusta, Georgia. The Augusta Museum of History prides itself on preserving the city's and the state's splendid past. It has many museums, galleries, and historical landmarks you can explore.
The museum holds several exhibitions on community, healthcare, and cultural events. When you visit the area, you will see vintage gas stations along its transportation corridor. It is a great way to discover the past of this city.
The Morris Museum of Art has carefully curated pieces you will appreciate. Visiting the art museum gives you a complete cultural experience in the city.
The place emphasized southern art that dates back to the 1800s. Contemporary art is also displayed, and hosts events like film showings and book signings.
Georgia's Golf Paradise
Golfing is a way of life here in Augusta. You will have a great time in this city because plenty of golf courses are all over Augusta. You will find the town a perfect place to stay and reside for golf lovers.
The Forest Hills Golf Club is the Best Public Golf Course in the state. It is the place where plenty of masters come to play. You can experience the finest golf courses here, while there are also other affordable options.
The course is well-maintained, and you will experience state-of-the-art golf facilities. It is a comprehensive golf course offering calm and serene surroundings. You can make excellent swings in this kind of golfing environment.
There is the Municipal Golf Course, a budget-friendly option for every golfer. The golf course has held a wealth of history since it opened in 1928. It underwent renovations to accommodate the growing needs of its patrons.
Less Commute Time
Another thing to love about Augusta is its transportation. The average commute time in the metro is 20 minutes, which is way less than the country average of 26.4 minutes. You will always have patience when you commute here.
The Augusta Transit offers bus services in the city and operates on various routes. It goes from Walton Way to Lumpkin Road. There are also several public transportations you can use.
On the other hand, the Southeastern States bus station located on Broad Street has intercity buses at Fort Gordon.
Greyhound Lines buses are also a good option for commuters. The city also has its airport, the Augusta Regional Airport, with two runaways.
Good air quality
Living in Augusta means enjoying fresh and good air quality. It means that there is less air pollution in town.
Based on the report released by The Augusta Chronicle, the city has experienced zero high ozone days for the last three years. It received a Grade A for ozone pollution from the American Lung Association.
Less Crime, More Safety
The city boasts about its fewer crime surroundings. The rate here is 27/100, which is relatively low compared to other cities in Georgia. Property crime is also less than the state and the country's averages.
The Bad side
C-Rating in Public Schools
Sending your kids to school in Augusta may make you think twice. The Augusta School District gets an average C-rating, showing that the school's performance is only near average. You might reconsider moving here, especially if you value the quality of education your children get.
Nevertheless, some schools have a B+ rating, and only one school, Davidson Fine Arts Magnet School, garnered an A+ rating. You must first evaluate the school's performance for your kids in Augusta.
Average Walkability Score
Even though Augusta has reliable public transportation, it is also essential that the city has a higher walkability score. If you have lived here long, consider owning a car so it is easier for you to get around town.
What is the cost of living in Augusta? Second City in Georgia with the Lowest Cost of Living
The Good side
Reasonable Cost of Living
Augusta-Richmond County, located in the central-eastern part of Georgia, offers newcomers a reasonable cost of living. The commodities here are more affordable than in other parts of Georgia and the country. Housing cost is almost 50% lower than the national average.
Basic expenses like utilities, groceries, and transportation are around 20% cheaper here. Moving to Augusta significantly cuts their living expenses for those coming from bigger cities like Boston.
Its affordability attracts families, young professionals, and retirees to live here in this decently-sized city in Georgia.
Food and Groceries are affordable.
If you are moving with your family, living here will not be much of a cost for food and groceries. The Bureau of Economic Analysis data shows that the yearly per capita for food is $3,489. If we divide it by 12, the food and grocery cost is only $290. These expenses are 10% less than the US median rate.
Housing Prices
If you want to become a homeowner in Augusta, it is easier because the housing prices are relatively low. The average home price is $150,000, which is way lower than the national average of $229,700.
It means more people in this city can afford to buy a house. The rate of homeownership in Augusta is 67.4%. There are more homeowners here than renters. The rate is also higher than the US median rate of 63.9%.
Less Property Tax
The city government imposes a property tax rate higher than the national average. It aims to cater to low-earning residents who could secure and buy their own houses.
Aside from paying lower house prices, owning one also requires you to spend less on property tax. You will also love that the tax is not subject to monthly increments.
The Bad side
Slightly more costly healthcare cost
Healthcare costs are crucial when living in any city in America. In Georgia, you must allot around $5,910 in your budget for your annual healthcare expenses. You must look for better insurance companies to provide the best healthcare package for you and your family.
Why work in Augusta? Regional Center of Medicine, Biotechnology, and Cyber Security
The Good side
A Healthy Job Market
If you have expertise and skills in healthcare and education, you will most likely find a job here in Augusta. The city's top employers are Augusta University and the Richmond County School System.
The city also has a moderately diversified economy with manufacturing, military, and defense businesses. The E-Z-Go Textron, an automotive company, has its headquarters here. Later, the city earned the reputation of 'Golf Cart Capital of the World.'
Other significant employers are Cardinal Health, Ferrara USA, and Graphic Packaging. The US Army Cyber Center of Excellence and Fort Gordon also has a presence in the city. The Georgia Cyber Center also made the city a hub for cyber security.
With these prominent names, the city regularly hosts TechNet. It is an event that brings different sectors from the government, military, and private entities to introduce cyber-related products and discuss new things about cyber security.
More Job Opportunities Across Different Sectors
There is a long line of businesses and companies that make the economy of the city diverse. In the lineup, you will find big names like Amazon, Kellogg's Coca-Cola, John Deere, Starbucks, and SITEL.
Other sectors are Delta Air Lines, Comcast, T-Mobile, and Teleperformance. With these brands, the city established a reputation as the best location for national and regional corporate headquarters. International businesses from Canada, France, Germany, and Australia also have offices in the city.
Massive Presence of Military and Cyber Entities
One of Augusta's most significant economic drivers is the military and cyber sectors.
The city is home to the US Army Cyber Command Headquarters and employs around 16,500 personnel.
The Command Center oversees five regional cyber centers in Kuwait, Korea, Germany, Arizona, and Hawaii.
Augusta is also home to Cyber School, with more than a thousand students enrolled annually. It shows that the sector creates a strong labor force that can contribute to the growth of the city's economy.
Architecture and Engineering Jobs are the Most Paid
If you have a strong background in engineering or architecture, you can have a lucrative career in Augusta, Georgia. These fields can have yearly earnings of $82,200. Health professionals can have an income of as much as $60,000+. At the same time, those in the legal sector are about $70,000.
The Bad side
Gender Pay Gap
Living in Augusta, you can enjoy a median household income of about $52,696. But this can go lower if you are a female. Based on the data, men in Augusta earn 1.36 more than their women counterparts.
If you are a woman in this city, you would most likely enjoy an annual salary package of $50,200. It is around $3,000 less than men workers.
Like other big cities in the United States, Augusta offers opportunities for wonderful city life. It has loads of cultural landmarks, amenities, nature parks, and celebrations to make your life more fulfilling. The city's growing economy and highly diverse industries are also a plus point.
So, it is possible to establish a happy and comfortable life here in Augusta, Georgia. If you have thoughts about moving here and want to discuss more, you can leave your comments below.