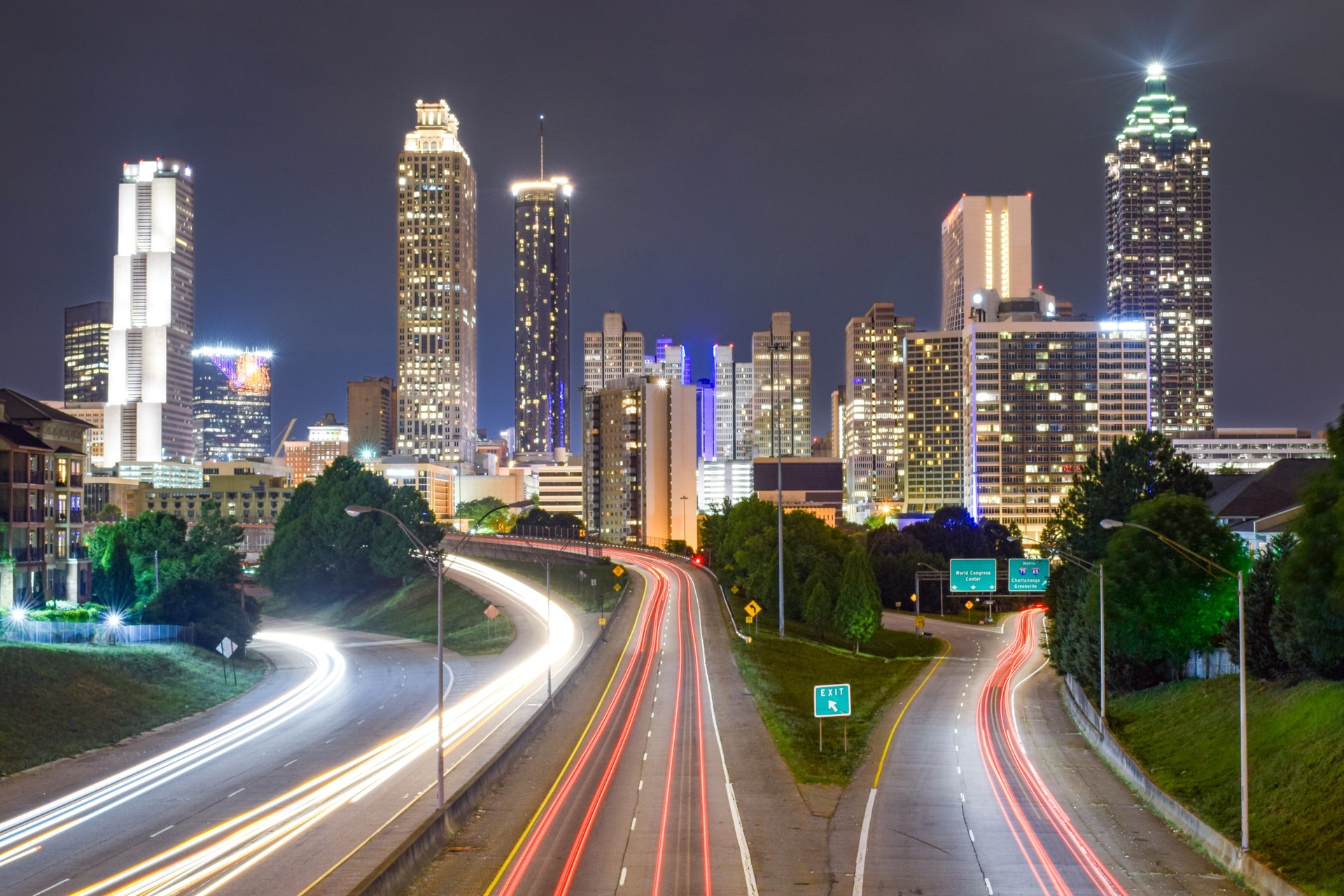 Atlanta is absolutely better than NYC. Atlanta provides its residents a little bit of everything. It has quaint neighborhoods. The weather is warmer than New York, no matter the season. Plus, it also has a lively art and music scene. Add to that is the growing TV and film industry in the city.
The good thing about Atlanta is because it is a cultural hub. Its cost of living is lower compared to that of New York City. Plus the city also offers a lot of job opportunities.
When moving to Atlanta, one would be interested to know that the dating scene is also not that bad. For starters, more than half of the city's population is single. This allows for an exciting dating scene when in the city.
Choosing between Atlanta and New York City is not that hard. Atlanta, in general, is winning over NYC.
Why is Atlanta better than New York?
Atlanta is better than New York in so many ways. Atlanta has shorter cold season, great accessibility and increasing productivity. It has a lot of similarities to NYC, without the population density NYC is popular for. Atlanta has a lot of local mom and pop vintage stores. The Ponce City Market is also similar to that of Chelsea Market. If one misses Central Park, Atlanta's Piedmont Park is certainly the answer.
Despite the many similarities, Atlanta is also different. One of the most glaring differences is Atlanta's neighborhoods. These neighborhoods are more walkable than those from New York. And when it is not walkable, residents of Atlanta tend to use cars to go to places.
Especially in times of the pandemic, having a car is a better option than riding NYC's subway.
Better Weather
Atlanta has better weather than NYC. If one is tired of NYC's harsh and often long winters, Atlanta provides for a good respite. The cold months in Atlanta are shorter. Also, the cold is also milder.
In no time at all, one can already enjoy being outdoors. The warm weather stretches from the month of May to around the middle of October.
The weather in Atlanta is better compared to New York. In fact, even during fall, it is common for residents to be spending so much time at Piedmont Park. But if one prefers a place a bit more private, Silver Comet Trail is the answer. It is ideal for biking or horseback riding.
Atlanta is warmer than New York. But there are times that it gets too hot. One may have heard of the term "Hotlanta" in the past. No matter the circumstance, one should avoid using the term. Locals are not fans of the word.
The term, however, has its own roots. One can easily remember a hot and humid summer in the year 2019. At the time, Atlanta's temperature rose to about 99 degrees. That was on a September day. It was also the third hottest day in Atlanta ever.
Suffice to say, when in Atlanta, no matter the season, one should remain hydrated.
This aside, the weather in the city remains moderate. On average, temperatures can only hit as far up as 89 degrees. This is always during the summer months. The winter months can only go down to as low as the 30s.
Certainly, there never is a day of bad weather in Atlanta.
Public Transport
People who compare NYC with Atlanta can easily say that commuting is different.
NYC is a city of mass transit. Atlanta may be huge for a city, but residents can be found more in their cars than in public transportation.
While this is a big change, it has its advantages. Atlanta's public transport is not as congested as those in NYC. It also follows that public transportation in the city is way cleaner than that of NYC.
The public transportation system in Atlanta may not be as extensive as that of New York's. But Atlanta's provide the transport system commuters need.
Plus, it is also an advantage that most commutes are shorter.
The Growing Job Market
Because of growing industries, one can surmise that the best time to move to Atlanta is now.
While NYC has many jobs in the field of marketing, accounting, tourism, and a lot more, Atlanta is catching up fast. There are growing industries in Atlanta that one can take advantage of.
Atlanta is home to the headquarters of 16 Fortune 500 companies. Local universities churn out amazing talents in the field of technologies. These universities include Georgia Tech and Emory, to name a few. As such, the city also sees many startups being born.
For starters, Mailchimp, a marketing platform, is in Atlanta. The same goes for Calendy, a scheduling software company. Aside from these two, a lot more are setting their sights on the city and will eventually move in the coming years.
This provides residents teeming job opportunities in the field of technology.
Aside from the tech industry, the TV and film industry is also growing in the city. It is common to see actors, filmmakers, and producers walking the streets of Atlanta. Studios have sprouted in all corners of the city in recent years.
Studios like Pinewood, Tyler Perry, and Screen Gems already call Atlanta their home. These three alone have hundreds of individuals in the creatives in their employ.
And who could ever forget Turner Broadcasting? The company has headquarters in Atlanta. It brings with it job opportunities in the field of animation, sports, and news reporting.
Truly, there is no better time to move to Atlanta but now.
Is Atlanta expensive to live in?
Atlanta is a lot cheaper to live in than NYC. In fact, the cost of living in Atlanta is lower than the national average by 2%. Compared to NYC, Atlanta is 44% cheaper. The city is also an advantage even to businesses as employers need to pay 17% less than when they are in New York.
Atlanta is in the same spectrum as Dallas when it comes to its cost of living. It is more affordable than Miami. And as you already know by now, a lot cheaper compared to NYC.
Here, we talk about details that would help you figure out how much finances you need. And it is not just about the money. We talk about how much you need to live a comfortable Atlanta life.
Childcare
While not exactly the easiest to predict, the cost of childcare remains one of the most important. For parents, the cost of childcare is a make or break deal before moving to a new city.
While the costs may vary, Atlanta is, in more ways than one, a better city than NYC in childcare. Moving to a new place can be stressful for adults. But it can also be as stressful to kids.
Good thing Atlanta has all the amenities of a great city. It has museums, parks, and playgrounds that would sit well with the kids. Aside from the fun these places bring, it is also an advantage to the parents when it comes to costs. These options are cheaper than going to amusement parks.
When it comes to costs, Atlanta is cheaper than NYC. For a child of up to 3 years old, for example, parents can spend up to $7,600 per year.
In the eternal ranking of all 50 states in the country, the state of Georgia is 39th when it comes to childcare costs. This is a great start considering that NYC is in the top 5 most expensive when it comes to childcare.
Renting in Atlanta
When it comes to renting properties, Atlanta is way more affordable than NYC. The city has many neighborhoods with properties for rent at varying prices.
Atlanta is one of the most affordable cities when it comes to renting. On the other side of the spectrum, NYC is the third most expensive in renting properties. As of this writing, the average rent in Atlanta is at $1,900. New York's can range from $3,000 to as much as $5,000.
While the average price for rent is nearing $2,000, one can, at times, find a one-bedroom unit for less than a thousand. The costs for rent in Atlanta vary. It can be as low as $700 or as expensive as $2,500.
In summary, the price of rent in Atlanta varies. While the average is at $1,900, it will all depend on the neighborhood the property is in.
Commuting in Atlanta
Commuting is something one has to get used to. As mentioned earlier, Atlanta is a car city. While there is a public transport system in place, most residents go by car.
The time and ease of driving have an impact on the cost of living. There is a lot of use for gas, for example. A gallon of gasoline in the city costs $2.32. Depending on the use of your car, this can last you for a day to a week.
Commuting in Atlanta averages about 40 minutes. Compared to NYC, however, Atlanta fades into the background. NYC has a transport system that is extensive and more affordable. One swipe of the card can bring you to places.
Atlanta's monthly commute, on the other hand, will cost you around $95 per month.
Salaries and Wages
Atlanta has a lower salary range when compared to New York City. NYC averages at $4,370.90, while Atlanta is pegged at $3,701.34. In general, salaries and wages in NYC are higher by $669.56 compared to that of Atlanta.
The higher salary of a New Yorker, however, does not ensure a comfortable lifestyle. As is obviously the case, New York has a higher cost of living compared to Atlanta. While Atlanta's salary is lower by $669, the amount can still go a long way.
In a year, a resident of Atlanta can maintain a comfortable standard of living with a salary of $33,300. For a New Yorker, this annual salary is not enough. For a comfortable living standard, a New Yorker needs to earn at least $50,000 in a year.
Is Atlanta bigger than New York?
When it comes to the land area, Atlanta is four and a half times bigger than NYC. In population, however, it is smaller by about 44%. Atlanta has almost half a million inhabitants compared to NYC's 8.6 million. Atlanta is bigger in land area than NYC. Despite this, the latter is bigger when it comes to its economic contributions.
GDP and Economy
The Gross Domestic Product (GDP) measures a city's value and productivity of an economy. New York City's GDP has surpassed Atlanta's by miles. While Atlanta's is at $304 billion, New York City's GDP is $976 billion higher than that of Atlanta's.
The disparity is due to NYC's capacity to ensure the survival of its businesses. It has the right kinds of infrastructures that ensure the longevity of businesses.
Atlanta has a booming economy. Its many startups, TV and film industry, and other sectors help make the city what it is today. But comparing the two cities, it is pretty obvious that Atlanta still cannot compete with NYC. Most especially when it comes to its economic contributions.
Conclusion:
Atlanta is hot right now. And we don't mean it just with the weather.
The city is booming with newer businesses. These all can provide one with the job to maintain a comfortable standard of living. It is also home to a great music scene, great food, and a lot more.
Atlanta is more affordable than New York City. It is less congested. The salaries that you get can definitely go a long, long way.
And so when it comes down to it, where is the better city to live in? Atlanta, it is.
While moving to Atlanta can be an overwhelming decision, it takes one less time to adjust.
Minus the traffic, Atlanta is better than New York City.