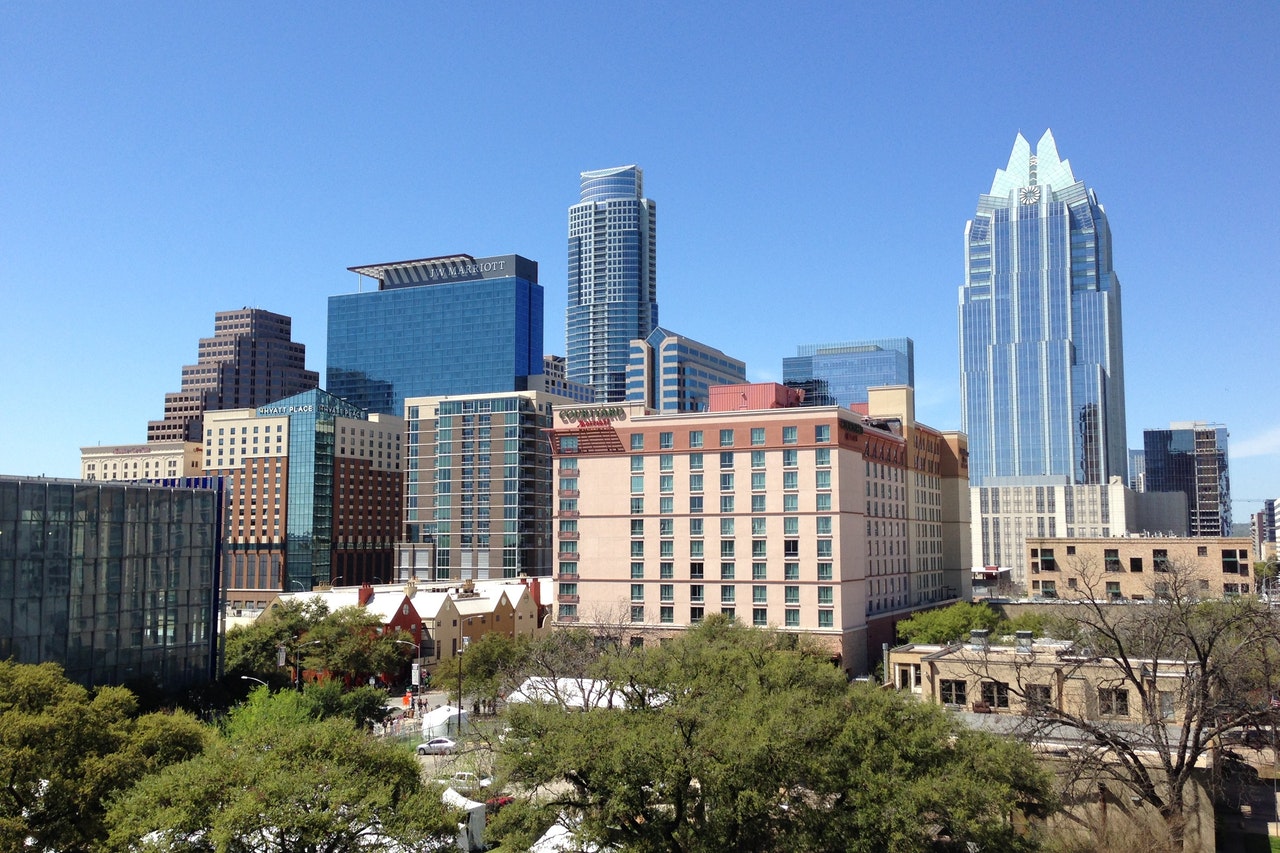 Texas is a diverse state filled with charming towns and bustling cities. Most people typically settle in Dallas and Houston, as they are popular. However, there are several areas to explore and discover in Texas.
Hidden gems like Waco and Austin are worth considering when choosing the best place to live in Texas. They are not as busy as the major cities but still offer unique experiences, too.
Austin is a great place to stay with its live music, fantastic food culture, and thriving tech industry. In comparison, the city of Waco is a safe place to live given its low crime rate, affordable homes, and friendly community.
There are many things to know about Austin and Waco and why they must make it to the best places to live in Texas. Hence, let us explore further and see which is the best place to live between the two.
Is Austin better than Waco?
Austin is better than Waco when it comes to employment opportunities, quality education, and the transport system. You will have a comfortable life in the city of Austin because of its more stable economy.
Things to know about living in Austin
Cost of living

| | | |
| --- | --- | --- |
| Living expenses | Austin | Waco |
| Housing | 159.6% | 52.8% |
| Food & Groceries | 96.7% | 92.4% |
| Health | 94.4% | 91.6% |
| Utilities | 99.1% | 97.2% |
| Transportation | 109.9% | 72.3% |

Data is based on 100 = US National Average
100 means more expensive than national average
100 means cheaper than the national average

Living in Austin is 54.9%, way more expensive than living in Waco. All major expenses are costlier in Austin than in Waco. When you factor in the housing cost, you will be spending 202.3% more in the city of Austin. A single-family home costs around $369,000 up to $2M in Austin, which is also above the national average of $231,200.

Weather

Austin has a warmer climate and gets a lot of sun throughout the year. There are 228 sunny days in Austin, and the temperature can go as high as 95 degrees to 102 degrees. Living in Austin is ideal if you love the summer and want to spend more time outdoors.

The city is also experiencing cold months that usually fall in January. The temperature only goes as low as 38 degrees. Residents rarely have below-freezing temperatures in a year.

Job market

Austin is at the top list of the best city for jobs conducted by Forbes. There has been considerable growth in the job market in Austin over the years.

The city has a thriving tech industry. It provides 7,000 more jobs benefitting most of its residents or locals. Large tech companies like Apple have stations in the town, giving a considerable boost in employment.

Other well-known companies like Dell, IBM, Samsung, and GM have a presence in the city. Dell employed 13,000 people, IBM has 6,000, and they still plan to expand its employees in the coming years.

Aside from tech, the medical field is also thriving in the city. The Ascension Seton, for instance, provided 10,000 more jobs to the people. The government of Austin itself has an estimate of 13,800 workers employed.

Transportation

The city has a reliable transportation system, and going around is never difficult. There are taxicabs and rental cars available when in Austin. Uber and Lyft also have a massive presence in the area that can cost you around $20 per ride share.

More affordable public transportation is also present in Austin. It is easy and cheap to go around the city when using its bus system. The Capital Metro Bus System covers 500 squares miles and has 82 routes.

You can also use notable routes, including MetroRapid service, and pay $1.25 per trip. Another option is the Metrorail which takes you from Leander to downtown Austin.

Education

Raising a family in the city is also ideal. Austin provides quality education for school-aged children, too. The Austin Independent School District has 125 schools and receives a yearly budget of $1.7B.

The city boasts about its colleges and universities that provide quality education to students. The University of Texas is great for engineering, social sciences, and business courses. More than 170 fields of study are available in the university St. Edwards University, and Southwestern University is the top considerations, too.
Things to know about living in Waco
Cost of living

Moving to Waco means downgrading your cost of living. You will be spending almost 50% less compared to living in Austin.

Waco, Texas, a small city, offers you the best place to buy or rent a home. Real estate is averaging around $122,100 while rent is $800. The rate is for single-family home use only.

Other living expenses like transportation, food, and healthcare are reasonably priced, too. Healthcare is even 3.1% cheaper than in Austin.

Weather

Like other cities in Texas, Waco is experiencing high temperatures, too. During summers, the temp can go as high as 97 degrees. Winter is tolerable in the city that can only go as low as 39 degrees. The temperature never goes down to zero degrees.

Waco has four seasons, too. March or April are some of the best months of the year. You would appreciate spring and fall in the city wherein the average temperature is 65 to 75 degrees.

Job market

Even though it is a small city in Texas, the job market in Waco is thriving, as well. Several companies boost the economic growth of the town. Businesses that made it to the Fortune 500 also have headquarters in the city.

It includes Coca-Cola, Hilton, Amazon, Mars Chocolate, and Dillards. Big Names like Curves and Time Manufacturing have stations in Waco, too. These multi-million companies provide thousands of jobs to residents of Waco.

Transportation

It is easy to go around Waco because of the City of Waco Transit System. Public transportation connects the neighborhoods in the city and its surrounding communities. It is available from Monday until Saturday and has a base fare of $1.50.

If you want to cut down costs, the Silo District Trolley is available in the downtown area, too. Shuttles around Baylor University also offer a free ride to people. For a more private commute, Uber also operates within the city.

Education

You can consider plenty of schools once you move to Waco with your family. Schools districts like Waco, LaVega, China Spring, Midway, and Bosqueville ISD are present. These districts offer quality education and a competitive curriculum for school-aged children.

Reliable colleges and universities are also available in Waco.

Baylor University, McLennan Community College, and the Texas State Technical College.

They are the top-ranking institutions offering programs and courses in various fields.
Is Waco a poor city?
Compared to other cities in Texas, Waco is experiencing some economic challenges. It has a poverty rate higher than the national average.
26.2% of the population in Waco lives below the poverty line. The rate is higher than the national average of 12.3%. The city also has issues with homelessness and unemployment.
The rate significantly reduced compared to the previous years that went as high as 31%. It is the result of being part of the robust economy of Texas.
Some areas in Waco benefit from this growth resulting in a reduction in the poverty rate. The following places enjoy a boost in the employment rate, too.
Austin Avenue

If you are looking for a moderate-income generating area, Austin Avenue is a perfect pick. The neighborhood is home to local politicians and professionals employed at Baylor University. Most of the residents have jobs in the manufacturing and labor sector.

Austin Avenue is an ideal place to build a family. It is conducive to running, walking, and even cycling. Cafes, restaurants, and other shops are rampant around this neighborhood. There are several commercial areas where you can visit during breaks.

Housing cost in Austin Avenue is pretty affordable, too. The median rate is $150,000.

Brook Oaks

Another place you can consider in the city is Brook Oaks. Young families choose this area because of relatively lower housing costs. The median home value is only around $92,000, while rent can go around $977 a month.

Residents here are both renters and property owners. You will see plenty of apartments, condos, and single-family homes. More than that, it is a diverse neighborhood with a growing Pakistani community. Other immigrants choose to settle in this place, too.

Brookview Neighborhood

For those looking for a friendly and family-oriented community, Brookview is a top bet. It has basketball courts, baseball fields, and open space for football and soccer. It is undoubtedly the best place to build a family.

Housing prices are also reasonably priced in this place.

You can already get a two-bedroom house lower than $90,000.

Rent is usually around $1,000.

Downtown

If you want a vibrant and lively place, Downtown Waco is considered. The area has both residential and commercial buildings that attract opportunities for jobs.

Since it is a vibrant area in Waco, there are plenty of restaurants, music spots, and exciting shops, too. It is a perfect area to relax and enjoy the Waco community.

West Waco

West Waco attracts more prominent families. Most of its houses have 3 to 4 bedrooms structures. Despite that, real estate here is still affordable. With a larger property area, homes are below $200,000. More than that, educational institutions are
Is Austin, Texas a good place to live?
The City of Austin has a reputation for being one of the best places to live in the United States. The city has excellent weather, affordable housing, plus a cultural and music scene.
More than that, the city is very diverse where you have plenty of options to choose to stay or live. You can select family-friendly suburbs or even densely populated urban areas. Whichever you prefer, here are our recommendations:
Downtown

Choosing Downtown is ideal for people who want to be near the party scene. There are plenty of restaurants, party venues, and bars in this area. It is also a densely populated and expensive area in Austin.

University of Texas

Getting a place around the University of Texas is a wise choice for students. The area is full of young people enrolled in the university: various novelty shops, bars, and restaurants catering to the younger population. However, living in this part of Austin can be costly compared to other neighborhoods.

East Side

If you are looking for an immigrant-friendly neighborhood, you can choose to stay on the East Side. It is home to the Mexican and Latino population, making it very diverse. The place has several Mexican stores and taco trucks serving delicious food. More than that, many artists prefer living in the neighborhood, too.

Northwest Austin

If you desire to be closer to the old city of Austin, choose to settle in Northwest Austin. The place is full of old Texan houses, breweries, and upscale shops. However, living here is expensive compared to other neighborhoods in the city.

Living in Texas is not just about settling in Dallas or Houston. Other cities in the state offer opportunities to build a quality life.

Waco and Austin are some of the hidden jewels of Texas which you can consider. They are great places to start or raise a family, too.