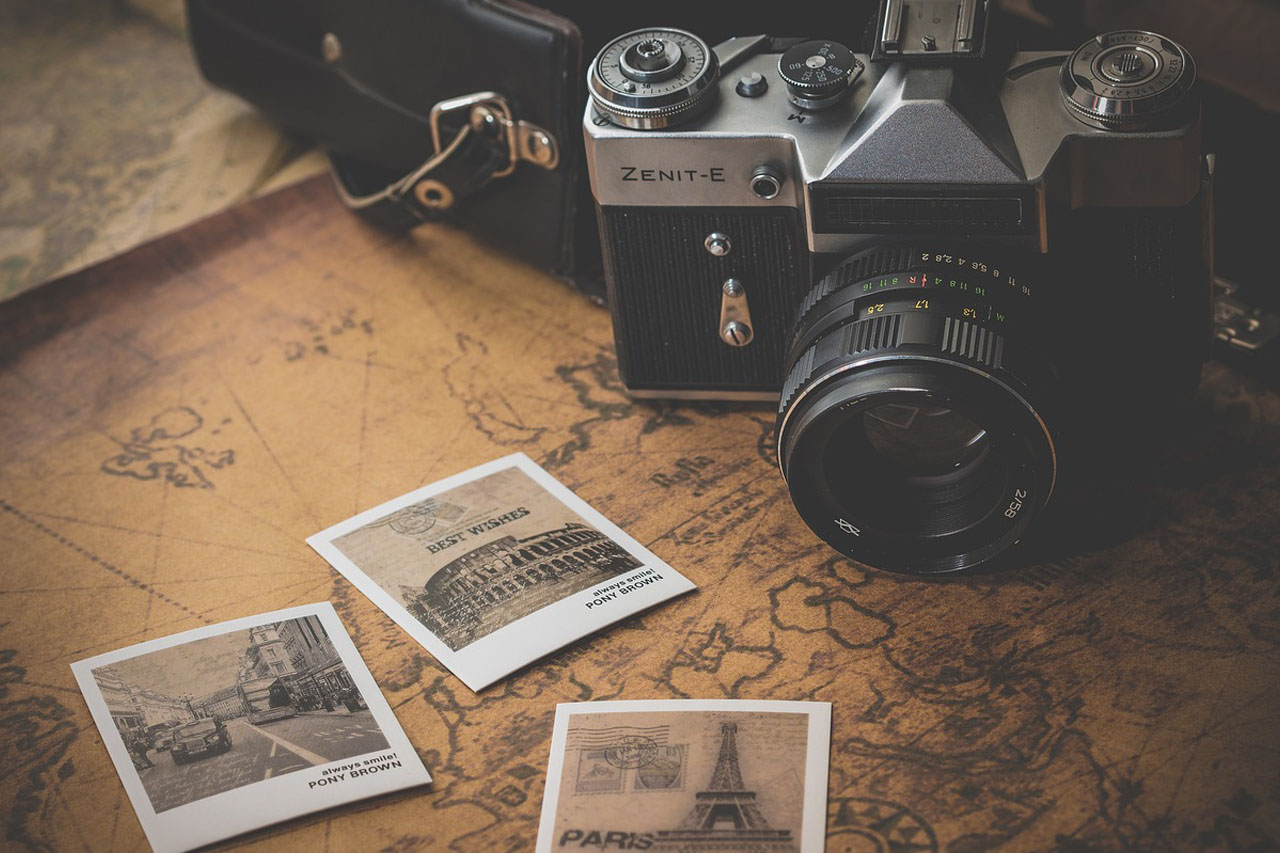 The main reason why Travelocity is cheap is because of the types of seats they sell. The seats lack upgrade capabilities, loyalty miles, and many more.
Travelocity is one of the websites where you can easily snag a cheap flight to your destination.
However, there will always be the question of the website's legitimacy.
Is the website legit?
Can you trust Travelocity?
Why are these tickets so cheap?
These are most of the questions that bug travelers every time they use Travelocity.
The reason is that these tickets are those that the airlines can no longer sell.
There are far better seats than Travelocity sells.
These seats that Travelocity and similar websites sell are those that lack upgrade capabilities. These tickets also do not come with loyalty miles.
Also, there needs to be more flexible regarding changes to these tickets. If you want to change dates or seats, putting in some add-ons will be challenging.
Because the airlines can no longer sell these tickets, they sell these tickets to websites like Travelocity.
The price is usually a fraction of the cost. Sometimes, airlines even sell these seats in bulk, and can be much lower than just a fraction.
Travelocity and similar websites usually give you better deals. However, it would be best if you found out that certain airlines can even be cheaper than these websites.
Booking with airlines will allow priority boarding, free drinks, and other perks.
All you have to do is check their websites and compare them to get a better deal.
To explain further, airlines have fare codes. They attach these codes to each ticket that you buy.
Your ticket's particular letter or code will determine your capacity to upgrade seats. These codes will also show whether you cannot have this capability.
Usually, when you buy economy tickets, you will be at a disadvantage. Most of the time, you may have the lowest rates, but you will need to pay for extras.
For example, if you bought an economy ticket at a low price, you might still pay for extra bags. You may also get a seat that you would not prefer. Plus, there will be little to no chance of upgrades.
You may also be on the last zone boarding or have your baggage picked last.
This would only sometimes be the case. However, cheaper airlines tend to have this in place as practice.
What is my point?
When booking flights, you should check out Travelocity, the airline website, and other websites similar to Travelocity.
You need to seek out all the information from all sources. Please also read through the perks before you finalize your booking.
You might choose the lowest airfare. It would be best if you had learned that an additional US$5 would mean extra perks.
Make sure to read.
Another piece of advice is to join airline loyalty programs. These programs will enable you to earn loyalty miles whenever you book. The miles are helpful in the future once you have finally accumulated enough.
Loyalty programs will also allow you perks like occasional free upgrades, low base rates, and many more.
Remember that these perks come only some of the time. However, there will be periods when you would thank yourself for enrolling in an airline's loyalty program.
Can I trust Travelocity?
Travelocity and other similar websites are reliable. You can make travel bookings that are cheaper most of the time.
Booking your flights through Travelocity is a reliable way to fill in the gap in your travel woes.
It is a decent website. It is reliable. And it still offers cheaper options for your travel needs.
However, what is it like to book your flight needs via Travelocity?
How is the website's customer service? What other services do they offer?
Here, I will tackle all these things that may concern you.
Travelocity as Oline Travel Agency (OTA)
Travelocity is a type of Online Travel Agency (OTA).
OTAs are third-party companies that sell to the market cheaper travel services. These companies offer convenience, especially for people who have little time on their hands.
You can browse travel services from different companies on one page. All you have to do is to browse, compare, and choose whatever suits you best.
OTAs like Travelocity offer travelers more choices, an instant booking process, and several detailed information.
OTAs are usually the top choices for travelers when planning their next vacation.
Several other OTAs offer multiple travel services. Other OTAs would only focus on a specific service like vacation rentals, flights, or accommodations.
Sometimes, you only need an OTA that offers you everything you need on your next vacation.
Travelocity is one of those options you should consider. It is a multi-service OTA.
Travelocity is also one of the oldest players in the market.
The question lingers.
Is Travelocity still the top choice in the market?
Travelocity Explained
Travelocity started operations in 1996.
It started as an online travel agency. They offer several services for travelers.
The Expedia Group of Companies owns Travelocity. As you may know, Expedia is also a global travel service provider.
Here, you can browse for several travel packages, car rentals, flights, cruises, and other deals like cheap hotels.
Also, you can book tickets for popular tourist attractions. You can also read inspirational travel content on their websites.
Finally, you can share your travel plans with friends and family through the OTA website.
The Travelocity App
Travelocity has a mobile app to help you browse and manage your bookings.
It is an app that is available for both Android and iOS platforms.
One of the perks of using the app is that it will notify you of your flight status and gate numbers. Through these notifications, you can keep track of essential updates like delays, change in gates, etc.
Through the app, you can also get in touch with the hotel. You can message the hotels directly through the app.
Most importantly, you can access your travel details on one platform. And yes, you can access these details even when you are offline.
Despite being the oldest, Travelocity is still a worthy choice.
Of course, there are downfalls. I will discuss these downfalls later.
However, Travelocity is a decent company overall.
What services does Travelocity offer?
Travelocity offers services like booking accommodations, flights, car rentals, and vacation packages. You can also book activities through Travelocity and snag several other travel deals.
Travelocity is a multi-service OTA.
As you can remember, multi-service OTAs provide travelers with several travel services on one website.
Here are the services Travelocity offers.
Accommodations
Travelocity works with several hotels and stays.
The company partners with hotels, condominiums, resorts, and other accommodation types.
When booking stays through Travelocity, you must choose your vacation dates and the type of stay you prefer.
Flights
As mentioned earlier, you can book your flights through Travelocity.
Travelocity will show you flights to several destinations under standard rates. There will also be bargain fares that are similar to other websites.
Travelocity may be the cheapest some of the time.
As discussed earlier, there may be other websites that offer cheaper rates. Also, check the airline's website. There are times when these airlines provide more affordable rates than deals offered by the OTAs.
Car Rentals
Travelocity also provides the market with car rental services.
You can rent a car from any of their partners. Or if you do not want to rent a car, you can also book a cab for airport transportation.
Vacation Packages
Another perk of using Travelocity is its services on all-inclusive itineraries. Sometimes, these packages will include hotels, rentals, and flights. Sometimes, these itineraries can last for a day.
You can also book activities through Travelocity.
These activities include tickets and reservations to major attractions and experiences. You can book concert tickets and entrance fees to performances through the website.
How does Travelocity work?
When using Travelocity, you only need to input your travel details, like the dates, location, and other preferences. Once done, the search results will appear. All you have to do is to choose and pay.
Using Travelocity is easy.
For example, if you are looking for accommodation, all you have to do is to enter the destination. You also enter the check-in and check-out dates and the number of people staying in the property.
There are also fillers like property names, star ratings, budget, and property type. You can also search for accommodations that are near popular attractions.
These details will help you narrow the search results.
After you view the details and reviews, you will see the availability status of these accommodations. If all goes well, you can book a room directly through Travelocity.
Considering this idea, using Travelocity has a lot of advantages.
Convenience
The website (or the app) is a one-stop travel service provider. It covers different aspects of your travel, like accommodation, transport, activities, and much more.
The company offers convenience, especially to those who go through each day with hectic schedules. If you need more time to research and review travel services individually, Travelocity will do that for you.
You can also book everything through Travelocity.
The website and the app are also easy to navigate.
Several Choices
As discussed earlier, Travelocity partnered with several hotels and rental services. Their partnership spans continents. They have partners in Europe, Africa, and everywhere else.
Travelocity offers travelers a wide range of selections. These selections will surely meet your preferences.
These services will also cover a lot of destinations. There are also competitive holiday packages.
Overall, the website is an excellent option for families and groups looking for a comfortable and all-inclusive travel service.
Price-Match Guarantees
For example, you find a lower-priced deal for a duplicate listing on a car rental service. If you book with Travelocity and find a better option within 24 hours, Travelocity will credit you the price difference.
The price match guarantee also extends to other services like hotels.
The Downfalls
For sure, there are disadvantages to using Travelocity.
Here are two of them.
Bad Customer Service
Travelocity is infamous for its bad customer service. Most of the time, the feedback is that customer service here could be more responsive and better.
Travelocity promises its market 24/7 support. The support is both for chat and calls. However, chat support and calls can be unresponsive and unreliable.
Most of the time, customers would have to wait many hours to get a reply. Sometimes, customers even have to wait a few days before resolving their concerns. And this alone makes things difficult.
It is a severe disadvantage, and it can impact the credibility of Travelocity.
Cancellation Concerns
If you book with Travelocity, your booking comes with travel protection. The company offers refunds for your canceled or changed plans. The only requirement is that you inform within a specific period.
However, several reviews in Travelocity highlight the concerns of customers who need help obtaining refunds. The failure to give refunds happens even to those who comply with the Travelocity requirement.
What are some alternatives to Travelocity?
There are a few other alternatives to Travelocity, like Kayak and TripAdvisor. Your options are endless.
If you are hunting for the cheapest fares on flights, deals on car rentals, and holiday packages, you can use other platforms like Kayak, TripAdvisor, or Momondo.
These platforms work similarly to Travelocity. These companies will scour the web to bring you the best bargains for your travel needs. And these companies are similar to Travelocity.
I am not saying that you should go for the competitor.
Please consider all options before you finalize that booking.
There are many OTAs on the web. You also have the option to book your services individually by going to each hotel's or airline's website.
I recommend you review all your options and select the one that will give you better choices when you plan your trip.
Is Travelocity worth it?
I have mixed opinions on Travelocity. It is worth it on certain occasions. However, as mentioned earlier, make sure that you scour the web and check your options before finalizing your bookings.
On the one hand, Travelocity has a reputation to uphold. It is a company that has been in the market for decades.
The company also has a significant customer base.
The company offers several tour packages to several unique destinations. Travelocity also offers family-friendly vacation spots.
On the other hand, the reviews regarding its poor customer service can be glaring. The refund issues are also concerning.
You can use Travelocity when booking for your travel needs. Just make sure that you are wary. The cancellation policies and customer service could be better.
Before you finalize your booking, ensure you are 100% going.
Think before you click.