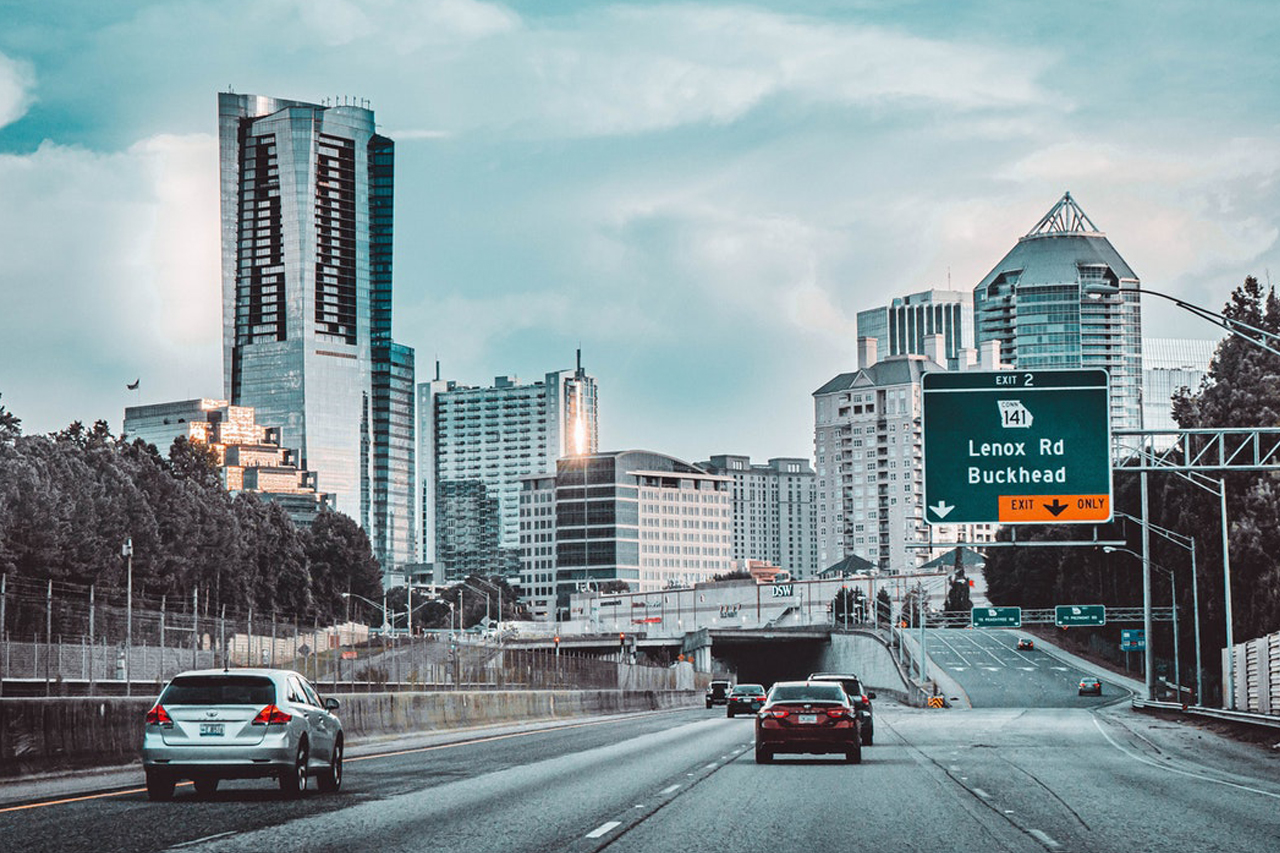 Welcome to Atlanta, where you will have a different type of fun and excitement while seeing the booming southern metropolis. This city, located in the state of Georgia and the seat of Fulton County, is a thriving metropolitan area and is a vital transportation hub.
This neighborhood, also known for its southern friendliness, has a diverse range of locations and thrilling activities. Aside from the famous World of Coca Cola, the Atlanta International Pop Festival, and many neighborhood events in Inman Park and Mercedes Benz Stadium, there are a few more surprises should you uncover its wonders yourself.
If you need to get to a renowned hotspot but do not have a car, do not worry because we have compiled a reliable list of Atlanta's most convenient areas near downtown, midtown, and less far-flung neighborhoods. Local popular dining establishments, arcades, and other leisure areas are deserving of your itinerary rosters.
1. Taste of Atlanta
Atlanta offers one of the most spectacular culinary festivals in the area, ideally situated in the Old Fourth Ward.
The Taste of Atlanta is an annual festival in the city that offers a variety of cuisine, drinks, and fun activities all in one location. Participate with a purpose in this all-encompassing event for everyone.
I attended this enjoyable event, and it turned me into a patron! There is no boundary to how much food you may buy here, plus there is available merch to buy. You can purchase a wristband for the events, which entitles you to "taste points" at the various food stands.
Overall, if you want to experience Atlanta's cuisine, the Taste of Atlanta festival is your best bet. The participants are 90 gourmet concierges offering excellent meals like Crab404's Lobster roll and Goya's Paella. Other activities include the culinary scene, cooking contests, bartender competitions, and cookery lessons.
2. Time to Escape
You may find the most satisfactory Atlanta room escape experience in the Downtown neighborhood.
Time to Escape is one of the most incredible things to do in this city without a car. This adventure provides highly immersive experiences with in-room performers in one of the cabins, ensuring that you do not miss any excitement.
The exciting pastime opened its doors in 2016 for everyone, including your family members and friends. When I visited the place, I discovered that you must have at least two to ten people with you because the area is for private use only, and you can only play with your squad.
There are four separate chambers to explore. So, if you want to put your talents to the test and see if you can flee in less than an hour, try Time to Escape in Atlanta.
3. Legoland Discovery Center Atlanta
The Legoland Discovery Center Atlanta is a popular tourist attraction in Atlanta's Phipps Plaza district. This place is a terrific spot for enjoyment as they filled it mostly with action figure Legos in all shapes and sizes that everyone will like.
I toured the facility and learned about its features, such as the mini-land, Merlin's Apprentice rides, and the 4D cinema. In addition, I get to see the life-size Lego figures in person!
The place is not that packed, particularly during weekends. Whether you are tired of the Lego craze at Disneyland, this place will surely help you appreciate another level of enjoyment due to its pleasant staff.
Discover the delights of Legoland Discovery Center if you happen to be in Atlanta. Many people compare the location to a happy pill. There is, of course, a retail store for your merchandise and a restaurant for your delicious meal.
4. Fernbank Science Center
The Fernbank Science Center is a fantastic and freely obtainable destination in Atlanta, located directly across from Fernbank Elementary School. This educational site is open to the public and includes an exhibition hall and adjacent gardens, a library, and an observatory.
I got to see several unique relics inside the scientific center that you will not find at the Fernbank Museum, which is just across the road. They have a variety of living insects, snakes, birds, and space objects.
You will get to see so much cool stuff here, and everything is for free, excluding the Planetarium shows. The 500-seat planetarium, research facilities, and 65-acre forest are its best features; they have interactive science activities for kids and adults.
So, if you enjoy learning something new but have a limited budget, Fernbank Science Center is the place to go.
5. Atlanta Magic Theater
There is no need for a genie in a bottle or a magic carpet to enjoy a magnificent night of live mystical entertainment. The legendary Atlanta Magic Theater, located in downtown Atlanta, is where you may experience wonders and hilarity all in one location.
Because I am a curious cat, I loved close-up wizardry from their pre-show event area just around the corner from their main theater door before the actual live act when I visited the venue. It is very magical, and you will want to watch more of the big show.
Enjoy the 75-minute stage show by resident and world-class performer Peter Morrison. So, whether you are looking for a sign indicating where to go in downtown Atlanta, go no farther than the Atlanta Magic Theater.
6. Chick-fil-A College Football Hall of Fame
The Chick-fil-A is a College Football Hall of Fame and yet another popular downtown Atlanta site in the mainstream.
This gallery is one of the metropolis's most known tourist attractions. It is a 95,000 square feet interactive and immersive exhibition with helmets from over 775 schools and other football-related activities.
It is better to visit here if you have the establishment's all-access pass. I stayed there once and had the opportunity to unlock varied experiences and relive moments from various classic football events. Sure, your football-obsessed friend will be envious.
If you want to see Fumbles, the most popular collegiate mascot, you will get to stumble upon him in the area, hanging out with the guests and visitors. Isn't it great?
There are also distinctive features to look forward to here, such as matchday and seasonal family-friendly events.
7. Bowlmor Atlanta
A fun way to spend another weekend in Atlanta is to visit a very accessible bowling arcade near downtown, and Bowlmor Atlanta will provide you with the perks. This entertainment complex includes a large bowling alley, arcades, and a full-service sports bar.
I went on a Saturday, and it was not too crowded. Their arcade features vintage and modern games that you can play all day. Even if you are not good at striking balls, you can still play and have fun here. Backlighting and soft lounge seats are available on the bowling lane.
Their regular menu features delicious burgers, and their famed traditional wings in four crave-worthy flavors are a must-try. Please do not fail to try their craft beers and local brews, including a 123-ounce Dunk Tank Cocktail! You may also order from their lane side menu while playing or have food delivered to your area.
8. Tabernacle
The Tabernacle is a well-known musical event venue in Downtown Atlanta that attracts patrons and tourists. This hotspot is unquestionably a must-see, especially if you plan to spend some quality time with music in Atlanta.
The facility has become a downtown institution because it is close to Mercedes-Benz Stadium. Students primarily flock there to attend performances by national and local musicians or enjoy after-game parties.
I visited the intriguing place to watch a fantastic concert, and the venue is alive. If you are hungry or thirsty simultaneously, there is a food and drink section anywhere.
Also, this large facility has multiple floors of varying stuff, so you could wander about a little if it were not too crowded. The Tabernacle includes a merchandise store where you may buy goods to mark your visit. It is a superb spot to check out.
9. Trap Music Museum
The Trap Music Museum is another must-see all-in-one unique entertainment experience in Atlanta.
This facility is a mash-up of every definition: a museum, an escape game, and a bustling music venue with a happy hour.
You will be able to experience a new level of fun, and there will undoubtedly be a plethora of enjoyable activities available to you here. I went to The Trap Music Museum for an escape game, but I was ahead of schedule, so I wandered around the area to look at the museum and take some social media-worthy images.
The museum's main feature is a large pink vehicle at the far end of the building. In addition, if you want to relax, there is a bar nearby and a food truck right outside of the exit.
Overall, this is one of the most strongly recommended places to visit in Atlanta, and you should go there as well.
10. Landmark Midtown Art Cinema
The Landmark Midtown Art Cinema is another treasure in Atlanta's Midtown neighborhood. This movie theater will offer you an old-school feel by hosting live events and playing films ranging from independent to blockbuster.
I happened to look around the room, and it seemed very intimate. This film area is an excellent option for small groups or simply for oneself. It includes a concession booth just outside the theater where you can buy your staple cinema foods and beers.
It is one of the classic movie theaters where you can walk to the ticket booths, and the decor is completely 80s. I can vouch that this is not your expected AMC or Regal cinema with long, visible lineups.
The facility is small and cozy, located immediately off Monroe and concealed behind Trader Joe's. If you enjoy small rooms with a bit of ambiance, The Landmark Midtown Art Cinema is must-see.
11. High Museum of Art
Midtown Atlanta is always full of unique places, and the High Museum of Art on Peachtree Street is another on our list.
The national gallery of the High Museum of Art includes almost 18,000 pieces of art from seven collection areas: African art, American art, decorative arts, and design, European art, folk and self-taught art, modern and contemporary art, and photography.
Around 500,000 tourists come here each year and place 95th in the World Art Museum. I got to see the inside of the massive complex, which will make you appreciate art even more.
If you love art, then this spot is your haven. Their exposition of contemporary art depicting many expressions of love piqued my interest. There are also picture books that children will undoubtedly enjoy. You can check this place out if heading to Midtown in Atlanta.
12. Game- X
There are numerous reasons not to visit Downtown Atlanta. One of the pleasant places in the Game X, one of the most available arcade spaces with two full bars, retro menu options, and comfortable lounge chairs with surrounding televisions.
If you like to try a little different and take your game to the next level, this is the place to be. I visited Game X to see their over 60 most recent high-tech arcade machines, and I was never dissatisfied. The facility was not very packed on a weekday, which was positive feedback.
Take a glass of your favorite quencher and have a wonderful time hanging out at Game X. The atmosphere is like Dave and Buster's, but with a smaller version in Atlanta. Inside, there is a pool table where you can play, and if you want to eat, I suggest the chicken quesadilla and the club sandwich.
13. Paranoia Quest Escape the Room
If you are a fanatic of escape rooms and want to attempt another fantastic one in Atlanta, go to Paranoia Quest Escape the Room.
Can you find a way out? This enjoyable pastime was founded in 2014 and is comparable to many others. The general rule is to flee in less than an hour while solving complex mazes, riddles, and clues.
I checked out what this hotspot offers, and courteous employees were there to greet you. They were flexible, and I had the opportunity to play Zombie Apocalypse with several friends. It was highly entertaining, as well as overwhelming. If you do not want the zombie ones, there are three other rooms to explore.
Playing at Paranoia Quest Escape the Room was all worth it to rush at the last minute, finding clues to flee. Try this entertaining game for all ages.
Our list of the most extraordinary things to do in Atlanta without a car is genuinely realistic, and you should follow it so that you can spend your southern vacation wisely. A few new additions to our ledger are well worth your time if you want to avoid overcrowded hotspots and long lineups merely to get in.
Thank you for carefully reading our list of Atlanta's best things. We will, without a doubt, not pass up the opportunity to hear from you as well!
If you wish to add another gem to our list or share your adventure, please post your suggestions in the comments area. See you in our next article!