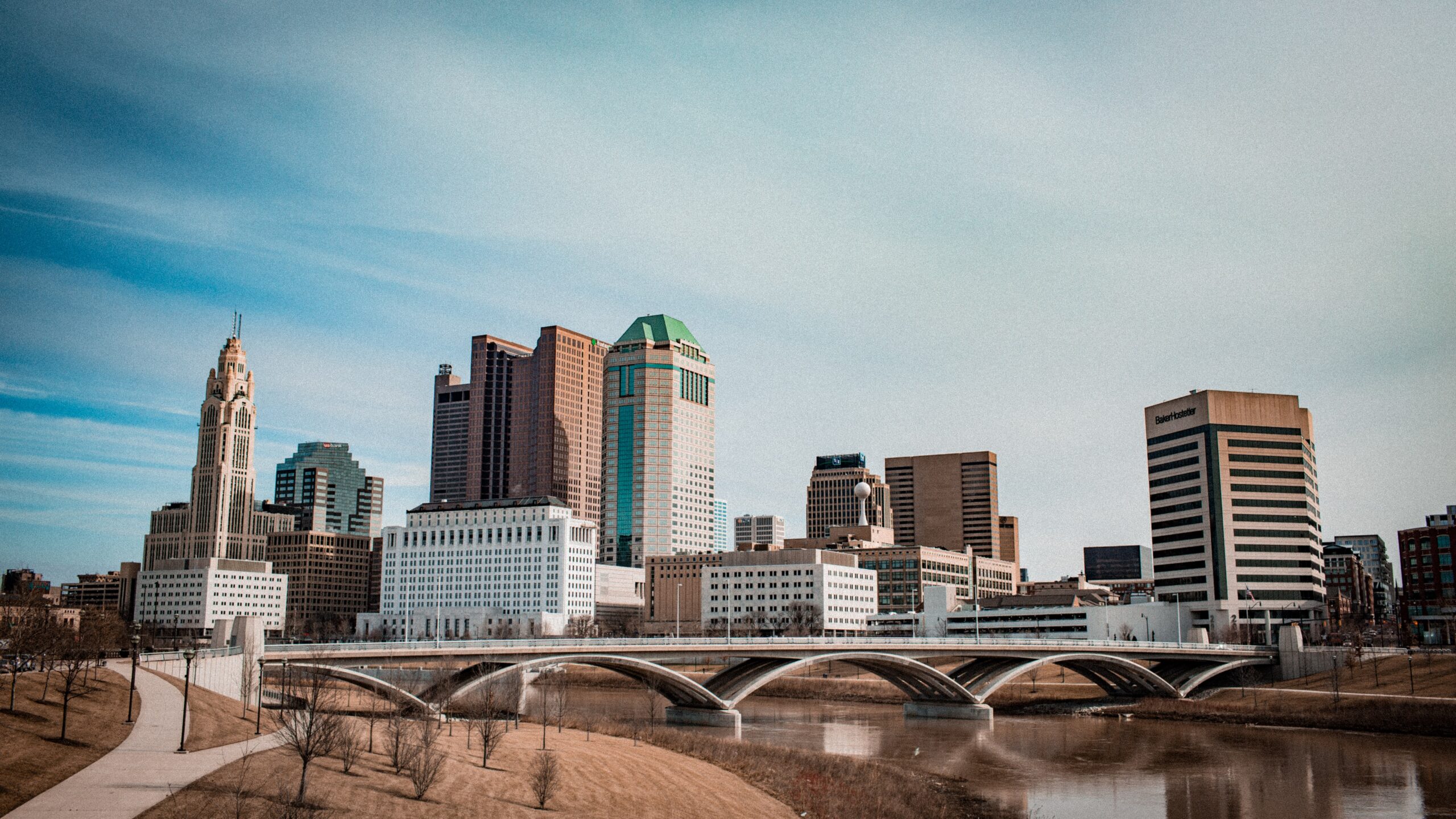 Anaheim is known for its neighborhood, top schools, sports, and modernity, while Columbus, a city blended with nature, has several dining options, friendly residents, and a convenient public transit system. However, Columbus is the best place to call home in terms of quality of life.
Anaheim, the biggest city in Orange County, is a charming southern California city approximately 24 miles south of Los Angeles. Although many correlate it with the theme park, Anaheim is considerably more than just the mouse's castle.
Meanwhile, Columbus, Ohio, is most known for its unabashed love of college football. True, Ohio State Buckeyes fanaticism is a significant aspect of life here. However, if you get beyond the crimson and gray that graces the streets, you'll find that this metro region has a lot more to offer too.
To discover more about these locations and what they have to offer you, keep reading. We've researched to determine for yourself whether any of these locations suit your lifestyle and preferences.
What Are the Pros and Cons of Anaheim vs. Columbus?
You can experience the top schools and the modern lifestyle in Anaheim, but you have to deal with its high house value and inadequate public transit system. Meanwhile, Columbus, a city blended with nature, has convenient public transportation and diverse dining options, though it is necessary to learn its traffic condition, drivers, and air quality.
Living in Anaheim
Pros
The city's neighborhood

Anaheim Hills and the Santa Ana foothills are two of the numerous planned communities and residential areas in Anaheim. Compared to the bustling Downtown Anaheim neighborhood, these locations are tranquil and isolated, with stunning views of both towns and the California hills.

In Downtown Anaheim, in the center of what is known as the Colonial District, situated are all of Anaheim's government offices. City Hall, the police department's headquarters, the city's primary library, and the Chamber of Commerce are all located here. Also in Downtown are areas of interest such as the Downtown Anaheim Farmer's Market and Anaheim Ice Arena.

Culture and modern life

The Anaheim GardenWalk, part of the Anaheim Resort and caters to visitors and residents, has 440,000 square feet of retail shops, restaurants, and entertainment for the ardent shopper. Every week, about 6,000 skaters visit the Anaheim Ice Public Rink.

Thanks to the year-round good weather, residents can enjoy various outdoor activities, like bicycling, golfing, or visiting the Oak Canyon Nature Center in Anaheim Hills. Disneyland Resort, which includes Disney California Adventure Park, Disneyland, and the Downtown Disney retail district, is also a great place to visit for entertainment.

Several and top schools

Are you concerned about moving to a city because of your child's education? Then Anaheim is a perfect place for you! In this place, it offers you and your kids seven school districts, which are the:
Anaheim Elementary School District
Anaheim Union High School District
Centralia School District
Magnolia School District
Orange Unified School District
Placentia-Yorba Linda Unified School District
Savanna School District
The city has 74 public schools and a few private schools, notably Fairmont Preparatory Academy. Oxford Academy in Anaheim Union High School District is California's number one high school and the eleventh in the US.
If you want to advance your education, the Rancho Santiago Community College District and the North Orange County Community College District serve the community. The Southern California Institute of Technology and Anaheim University are the two institutions you can enroll with for higher education.
The city's sports
If hockey or baseball is your favorite sport, Anaheim is a great place to live! Two major league sports clubs are based in Anaheim, and these are the:
Anaheim Ducks (NHL) at the Honda Center
Los Angeles Angels (MLB) at Angel Stadium
The Walt Disney Company established the Anaheim Ducks as the Mighty Ducks of Anaheim. The Mighty Ducks, a 1992 film, served as inspiration for the name.
Cons
Inadequate public transit system

The city's public transit system is inadequate. Near the Angel Stadium, the Anaheim Regional Transportation Intermodal Center (ARTIC) serves mostly Metrolink and Amtrak. And the California High-Speed Rail system plans to use it as a station.

Local shuttle services, provided by the Anaheim Resort Transit (ART), operates inside the resort area and the Orange County Transportation Authority (OCTA). OCTA and the Los Angeles County Metro provide bus service primarily to Los Angeles.

Higher house value

Consider the Anaheim prices if you are planning to buy a property. The average value of a house in this area is $762,700. To put this in perspective, the median house price in the United States is $269,000.

An increasing number of people are looking to buy or sell homes in Anaheim. There is still a lot of demand in Southern California despite the recent cooling trend. California house prices rose $83,000 (14%) between August 2020 and 2021, with Orange County prices jumping by 12.5%.
Living in Columbus
Pros
A city and nature mix

While downtown Columbus is a busy city, the Central Ohio region is densely forested, including state parks and metro parks. Schiller Park in German Village, the Park of Roses in Clintonville, and the Franklin Park Conservatory and Botanical Garden are three noteworthy parks that provide a little bit more than your average park.

You probably picture rolling fields and farmland when you think of Ohio. However, just outside of Columbus, some pretty great parks with lovely lakes and waterfalls. To witness these natural treasures, go to Indian Run or Hayden Falls Park, both of which are less than 20 miles from Downtown.

There are even more waterfalls within a half-drive day of the city if you're ready for a trek.

Diverse range of dining options

Columbus has many fantastic restaurants and eateries, both in the city center and across the city. Every area in Columbus, such as The Short North and German Village, has its distinct style and cuisine. There is undoubtedly something for everyone, from freshly squeezed juice shops to hot dog restaurants like Dirty Frank's Hot Dog Palace to at least one restaurant for whatever ethnic meal you can imagine.

It has a diverse range of dining options, but Columbus is also developing as a craft beer destination. There's also a brewery district here. Many local breweries are now available worldwide, and the multinational brewery BrewDog just opened a location just outside of town.

Friendly residents

That may seem strange, but if you've ever lived somewhere where people were unfriendly or disinterested, this will stand out. People in Columbus will engage you in conversation or wave as they pass you on the street.

Convenient public transportation

Although driving is the most dependable mode of transportation in Columbus, the Central Ohio Transit Authority (COTA) operates a well-developed public transit system that working commuters from Downtown and anywhere in between can utilize.

COTA offers a free commuter bus, known as Cbus, to the downtown region, the Short North, and the German Village residents. Cbus provides rides every day to alleviate traffic congestion in Columbus, Ohio. Commuters can travel to their destinations securely and promptly using COTA lines and the Cbus.
Cons
Traffic jams and worst drivers

Columbus has its fair share of transportation problems, with a population fast approaching one million. While the typical commuter only takes 22 minutes to get to their destination, those 22 minutes can be lengthy and stressful for others.

On Wednesday between 5:00 and 6:00 p.m., you're most likely to get stuck in traffic. Drivers spend up to 8 hours trapped in traffic at the cost of $125.36 for each motorist. Despite a significant reduction in traffic, INRIX rates Columbus as the 87th most congested city in the United States.

Also, according to QuoteWizard, Columbus is among the Top 10 Worst Drivers by City. The research rated the 75 most populous metropolitan regions based on data from over two million event counts, including speeding tickets, accidents, DUIs, and penalties such as running a red light, driving while distracted, etc.

Poor air quality

Radon is a radioactive gas that can only be detected with specialized equipment, and its level in the city is pretty high. The gas is a carcinogen and the country's third most common cause of lung cancer.

Because Ohio has a geologic deposit known as Ohio Shale, the city's soil is the second-largest source of uranium. Radium is also present in large amounts in Ohio's soil. Both uranium and radium disintegrate and emit radon gas constantly.

Most Columbus houses' radon levels are high (above the EPA recommended limit). However, most of them have a Radon System, which effectively mitigates the gas.
Anaheim or Columbus – Which Is More Expensive?
Overall, the cost of living in Anaheim is 78.0% more expensive than in Columbus. The most significant component in the cost of living difference is the median home cost. The median home cost is 270% lower in Columbus.
The table below presents the cost-of-living indices written in percentage:
| | | |
| --- | --- | --- |
| Living expenses | Anaheim | Columbus |
| Housing | 257.1% | 68.2% |
| Food & Groceries | 102.5% | 98.8% |
| Health | 93.4% | 89.5% |
| Utilities | 97.4% | 102.1% |
| Transportation | 118% | 90.1% |
Data is 100 = US National Average
> 100 means more expensive than the national average
< 100 means cheaper than the national average
Housing Cost
Anaheim's cost of housing is 277.0% higher than in Columbus. Anaheim's median home cost is $762,700, whereas Columbus has only $205,800.
Utility Cost
Anaheim's cost of utilities is 4.6% less expensive than in Columbus. The average price of essential utilities (electricity, cooling, heating, and water) for an 85 square meter apartment is only $153.19 per month in Anaheim, whereas it is $179.32 in Columbus.
Food and Groceries Cost
The cost of food and groceries in Anaheim is 3.7% higher than in Columbus. For example, the loaf of fresh white bread is only $2.15 per 500 grams in Columbus, whereas it is $3.26 in Anaheim.
Transportation Cost
Anaheim's transportation cost is 31.0% higher than in Columbus. For example, the price of gasoline in Columbus is $0.76 only, which is $0.89 in Anaheim.
Healthcare Cost
Anaheim's healthcare cost is 10.7% higher than in Columbus. If you visit a dentist in Anaheim, you will spend $114.52, whereas, in Columbus, that is only $84.54.
Is Anaheim Bigger Than Columbus?
Based on the recent census, Columbus has 62.09% more residents than Anaheim. Also, Columbus is 73.33% bigger than Anaheim in land area.
Columbus, Ohio, is a city in Franklin County and is the biggest city in Ohio and the 15th largest city in the United States, with 921,605 residents in 2020. Columbus has a population density of 4,204 inhabitants per square mile, spreading across 225 miles. Columbus is expanding at a pace of 0.84 % each year, and its population has risen by 17.10 % since the 2010 census.
Conversely, Anaheim is the 10th most populated city in California and the 56th in the United States, with 349,366 residents in 2020 in 51 square miles of land area. Since its founding in the nineteenth century, Anaheim has seen continuous expansion. However, the city is now losing residents at a rate of -0.10% every year.
Is Anaheim Safer Than Columbus?
With A+ to be exceptionally safe, Anaheim has recorded a crime rating of D+ while Columbus has an F rating. Thus, Anaheim is safer than Columbus.
The overall quantity of daily crime in Anaheim is 1.11 times more than the state average and 1.22 times higher than the national average. In terms of violent crime, Anaheim's daily average is 1.25 times lower than the state average and 1.10 times lower than the national average.
On the other hand, Columbus has 1.80 times more violent crimes per day than Ohio and 1.43 times greater than the national average. It has 1.71 times more daily crimes than the state average and 1.57 times higher than the national average.
Is Anaheim Colder Than Columbus?
Throughout the year, Anaheim's average temperature ranges from 46°F to 85°F, while Columbus has 22°F to 84°F. Thus, Columbus is colder than Anaheim.
A typical year in Columbus consists of long, warm summer months followed by a brief but freezing and windy winter. Between 22°F to 84°F, the temperature seldom drops below 5°F or rises over 92°F. It's always a little bit foggy, too.
With an average daily high temperature of below 46°F, the cold season lasts for 3.0 months, from December 2 to March 2. With an average low of 24°F and a high of 37°F, January is the coldest month in Columbus.
Meanwhile, the winters in Anaheim are lengthy, chilly, and partially foggy, with short, heated, parched summers in between. The average year-round temperature ranges from 46°F to 85°F, with temperatures seldom dropping below 39°F or climbing over 94°F.
From November 26 to March 23, the cold season lasts 3.9 months, with an average daily maximum temperature below 70°F in Anaheim. The city's coldest month is December, with an average low of 46°F and a high of 68°F.
Is Anaheim Better Than Columbus?
Anaheim has reported a 62 out of 100 livability index, whereas Columbus has a 73 out of 100 ratings. Thus, Columbus provides better livability than Anaheim.
Columbus, Ohio, comes in at 4,463rd nationally and 428th in Ohio for livability, with a 73 out of 100 ratings. The city has better than average rankings for amenities, housing, and cost of living.
Meanwhile, as of the livability index's last update, Anaheim ranked as the 827th most livable city in California and 21,007th in the United States. Anaheim has consistently good weather. However, since they obtained the city's lowest overall score, education, daily expenditures, and housing need careful notes.
The proportion of monthly income that should be spent on housing expenditures is a valuable measure of the overall housing affordability in Anaheim. The typical monthly salary for individuals who own their houses in Anaheim is $93,510.
Did you find what you were looking for, or is something missing? Let me know in the comments below.