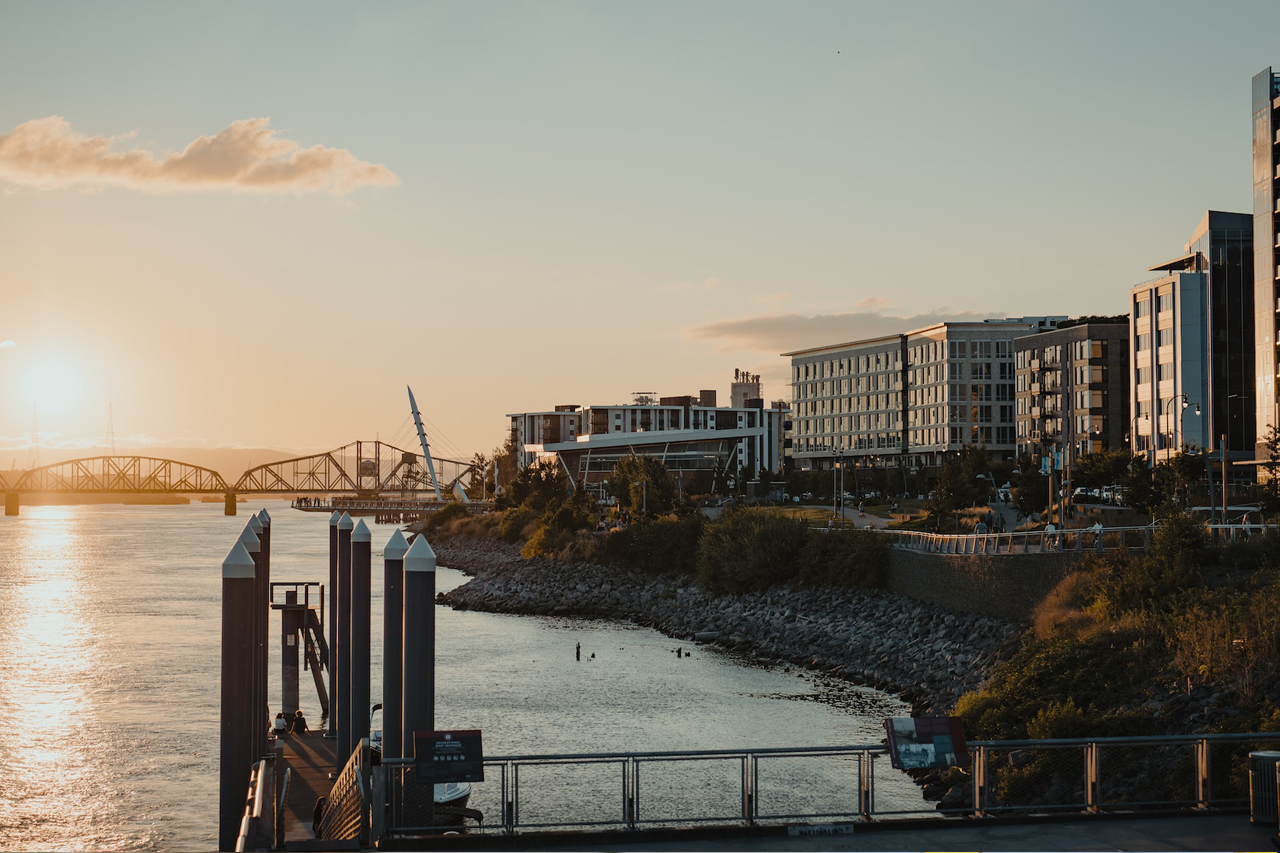 Vancouver, Washington, is a Pacific Northwest city nestling on the north bank of the Columbia River. It is the 4th largest city in the state, full of beautiful sceneries and mountain ranges. The town was surrounded by spectacular views, such as the Pacific Coast on the west and Mount St. Helens and the Cascade Mt. Range on the east.
Some people overlook it because of its direct connection to Portland, Oregon. However, Vancouver has developed into a unique suburb and is considered the 2nd fastest growing city in Washington. For the past years, it has served as a home to numerous microbreweries and thrift shops and earned recognition as the 'hippest' city in America.
Vancouver offers opportunities to build a quality life as it combines the energy of a big metro with a small-town charm. Aside from the abundance of recreational activities, it also demonstrates cultural diversity, accessibility, and richness of culture.
This city is an excellent place for relocation. So, if you desire to know more about Vancouver, here is the list of pros and cons that you must consider:
Is Vancouver a good place to live in?
The Good side
Activities and Outdoor Recreation
If you seek an excellent metro with plenty of things to do, Vancouver, Washington, will surely be part of your list. It has malls, parks, outdoor spaces, museums, and entertainment centers that suit every resident.
Since mountain ranges surround the city, you can take advantage of the great outdoors. For instance, you can take a day trip to Silver Star Mountain and relax at the foothills or be more dynamic and try its famous trails.
To experience the Columbia River, you can check the Frenchman's Bar Regional Park. It is a 125-acre site near the said body of water.
It comes with a 3-mile walking trail and family-friendly outdoor spaces. There are picnic and barbeque spots, too.
You also have the option to visit Fort Vancouver, known for being one of the country's top fur trading posts. The place offers an educational experience where you can learn about WWII, as the fort was formerly a military and air force base.
For a casual experience, Vancouver's Farmers Market is also around the corner. It is a fantastic area to stroll and window shop.
The market is a local's favorite, too. Vendors offer unique products, organic produce, and other novelty items.
Vancouver Lake Park is also open for picnicking, barbequing, and water sports.
Malls and shopping centers are also within your reach. The largest shopping Mall in Southwest Washington is in Vancouver.
It houses the world's biggest retail brands, such as JCPenny and Macy's. The mall has more than 140 shopping malls, dining areas, and an AMC theater.
For history buffs, there are numerous theaters and museums in the vicinity. For example, the Kiggins Theater is one of the oldest landmarks in Vancouver, where you can watch live performances and musicals. It is an art center and historical landmark and has been part of the National Registry of Historic Places list.
Pearson Air Museum is also a worthy destination dedicated to the city's aviation history. You can see murals, exhibitions, and displays dating back to the 1930s. Officers' Row, located in the National Historic Reserve District, is also a fascinating area of interest in the city.
Top Schools and Universities
Aside from enjoying the city's views and surroundings, you would love that Vancouver is home to several top schools and universities. The Vancouver Public Schools and The Evergreen School District receive average and above-average ratings regarding the quality of education they offer.
Alki Middle School scored 8 out of 10 ratings, while Fishers Landing Elementary obtained 9. Moreover, Vancouver is also home to Washington State University, one of the most respected research institutions in the city.
Fantastic Neighborhoods
The city offers excellent neighborhoods where you can conveniently build and raise your family. Since it is a large metro, you can select several housing options. You can find affordable, midrange, and even fancy neighborhoods in this city.
If you desire a safe and family-friendly neighborhood, Felida is a good option. It only has a population of 7,000, low crime rates, good schools, and massive houses.
On the other hand, Fisher's Creek is a smaller community with only 2,300 residents. It is downtown and full of shops, restaurants, and other amenities. You will appreciate that it is less expensive compared to the Felida neighborhood.
You can also choose the Cascade Highlands for a more affordable community ideal for raising a family. The place is near Homestead Park and Mountain View High School and offers housing prices of around $400,000.
Plenty of Transportation Options
It is very convenient to get around Vancouver. The transit system is reliable, and you can always depend on it, especially when you want to commute. The city has C-Tran, which provides 27 routes within Vancouver and Portland.
Driving is also accessible here. There are two primary highways you can use, such as the I-5 and I-205. The first one is headed to the eastern area of the state, while the latter goes in the north-south direction.
Bike lanes are also available if you want to be economical and save on gas. The city has a bike score of 59 and a walkability score of 41.
Great Weather
Another thing to love about the city is its great weather. Vancouver enjoys a warm-summer Mediterranean climate with a mild cold season. The weather is similar to Portland because of its proximity to the latter. With this kind of weather, there are plenty of days where you can enjoy the outdoors and its beautiful surroundings under the sun.
Nevertheless, Vancouver is also notoriously known for having rainy days. It experiences 160 days of rain, and people should have an umbrella and rain boots during the season. Fortunately, you do not need to experience the harsh winter season because cold days never hit the4 freezing point in this city.
The Bad side
Homelessness
One thing that you would immediately notice upon moving here is the level of homelessness. A good number of people in the city spend time on the street because they have no shelter or housing options for them.
Vancouver has relatively expensive housing prices, and some find it difficult to afford rent. More people find themselves evicted because of the rising housing prices in the metro.
Property Crime Rate
Another issue you might confront once you relocate is a higher property crime rate. The property crime rate is 46.6, higher than the US average of 35.4.
It would be best if you avoided areas like NW Lower River and McLoughlin due to the level of property crime here. On the other hand, Felida and Fisher's Landing are the safest neighborhoods in the city.
What is the cost of living in Vancouver?
The Good side
Tax breaks
One of the biggest perks you can enjoy living here in Vancouver is income tax breaks. Washington State does not collect income tax from its populace, which also applies to Vancouver residents.
You can enjoy all your monthly income, and 0% goes to the government. If you are earning more, you can entirely spend and save everything without any cut from the city government.
Cheaper utilities
Another affordable thing the city offers are utilities. You will not be confronted by skyrocketing electric or water bills when you live in the city. The cheapest monthly bill you could pay in Vancouver is $100.
It includes gas, heating and cooling, garbage, and water utilities. However, the price would still vary depending on your house's size and the number of people living there.
The Bad side
High Cost of Living
Vancouver is an expensive city in Washington. It obtained a cost of living index of 34% more than the national average. Only the utility cost is affordable, given that it is 12.8% lower than the average.
The growth rate is around 3.9%. Aside from having a higher baseline, the cost of living in this city is seemingly going up. It means that you will be paying a lot higher than the present in the years to come.
Competitive Real Estate Market
The culprit of higher living expenses in this city is real estate. Most residents spend around 50% of their income on housing payments alone. Before moving here, you must consider that rentals or homeownership will be a considerable expense in your monthly budget.
The average cost of a housing property is $370,000, which is higher than most cities in the US. Nevertheless, if you compare the price to Portland or Seattle, the amount is still reasonable.
Expensive house rental rates
Since housing prices here are not that affordable, almost 50% of the city population resists renting; you need to allot around $1500 for a decent house in Vancouver. To afford such rent, you must ensure that you have pretty stable and high earnings before relocating here.
Why work in Vancouver?
The Good side
Employment Opportunities
You will receive a median household income of $58,865. The amount is enough for you to establish the comfortable living condition in the city. If you are moving to the city for work, there are jobs available for aspiring professionals.
There is various employment across different sectors, such as retail, manufacturing, education, and services. Recent data shows that residents enjoy more than 80,000 jobs in these industries. Plus, the local economy is growing, and there will be more jobs in the years to come.
Location is a great advantage.
Vancouver is very close to Portland, and if you find no job, you can extend your search to Portland. The latter has more employment opportunities and offers a higher salary package.
Its proximity to Portland is a huge benefit since you can enjoy a more significant salary without any income tax deduction.
Big brands and Top Employers
As I have discussed earlier, there are several industries in the city. If you have experience in the healthcare sector, the SouthWest Washington Medical Center may have a job available for you. You will find a job here that suits your skill set.
It is the biggest employer in Vancouver, along PeaceHealth, SEH America Inc., and Legacy Health Systems. You can also find employment at other companies like Safeway and Fred Meyer.
The Bad side
Higher Unemployment Rate
If we compare the city's unemployment rate to the national average, the figure is slightly higher than in the US. The unemployment rate in Vancouver is 4.6%.
It is 1% higher than the country's median rate. You will also notice that the household income here is $3000 lower than the average.
If you desire to reside in Washington but find Seattle an expensive option, the next best thing is Vancouver. The city has excellent offerings, such as a pleasant environment, an art district, and historical landmarks. It is a large metro that offers a unique small-town vibe.
Vancouver attracts many retirees and also professionals. So, the city will surely deliver if you want to move here for employment or retirement. Nevertheless, if you have some thoughts that you want to share, let us talk more about Vancouver in the comment section. I will be delighted to hear from you soon!