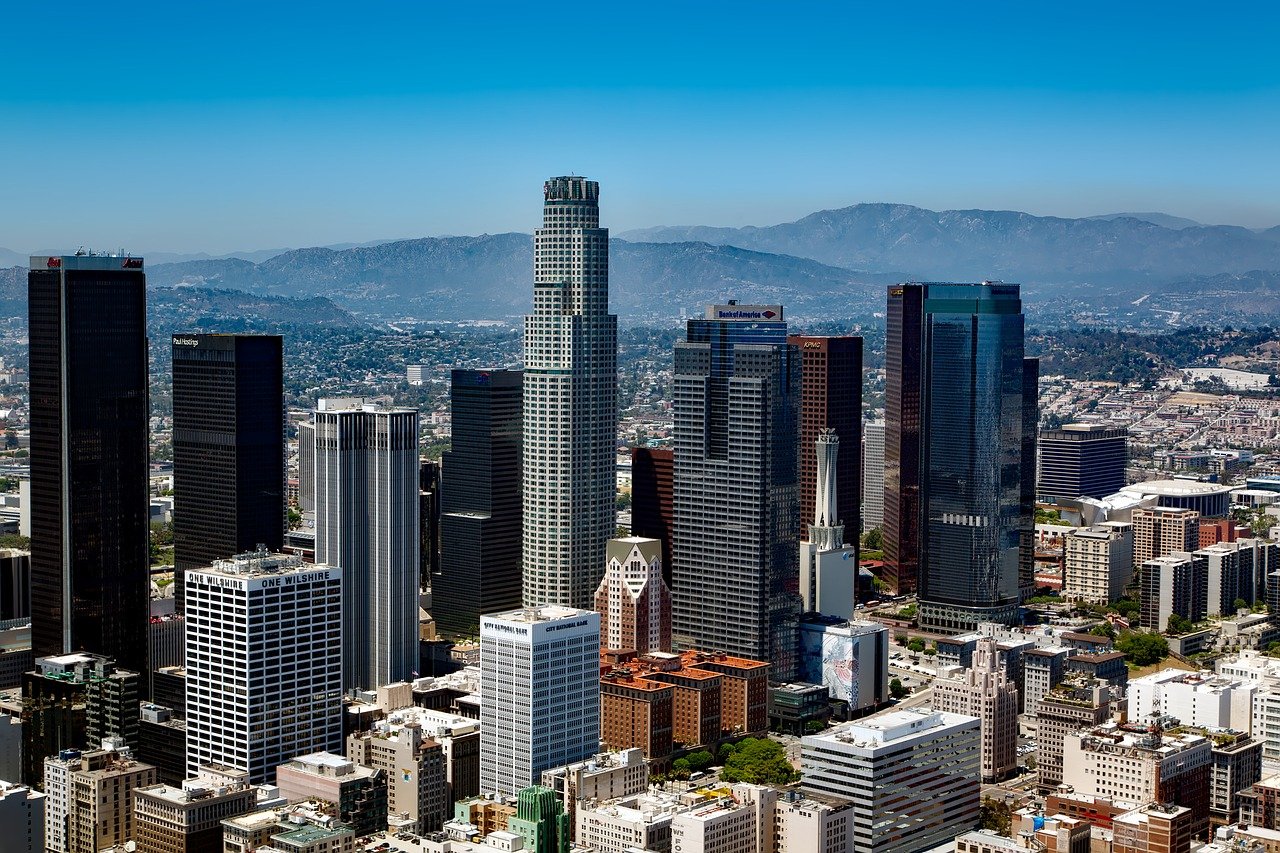 Austin is for folks who wish to live in a laid-back city and a technological hotspot. In contrast, Los Angeles is for people interested in the entertainment industry and stardom. However, Austin is the best place to live in terms of quality of life, business economy, and family raising.
Both Austin and Los Angeles are outliers in their respective states. In comparison to adjacent cities and counties, both are busy metroplexes with an off-beat cadence, marching to the beat of their drum.
Austin is the state capital of Texas. Austin is known for its varied live-music culture based on rock, country, and blues and is the location of the University of Texas flagship campus.
Los Angeles, or LA as it is commonly known, is a must-see for everyone who dreams of making it big in Hollywood. This "La La Land" is a large metropolis in Southern California that serves as the heart of the country's film and television industry.
What are the Pros and Cons of Austin vs. LA?
Living in Austin offers you more career opportunities and a better quality of life, but the hot climate can be challenging. Moving to Los Angeles will cost you a lot of money, but it is the best area to live if you desire a more developed city with glitz and glamour.
Living in Austin
Pros
Better quality of life and no state income taxes

It is more advantageous to reside in Austin than Los Angeles since Texas has no state taxes and a business-friendly administration. Meanwhile, Los Angeles ranks 21 among the most expensive city in the USA.

Austin has a superior quality of life than LA because the cost of living in Austin is substantially cheaper, with a higher per capita income and a far lower cost of property ownership.

These are some of the critical reasons why Austin keeps topping the list of fastest-growing cities year after year.

Another consideration is the cost of housing. Austin's average property price is half that of Los Angeles, making it an excellent choice for young families.

Austin is a musician's paradise

Austin attracts many young musicians due to its local music culture, over 250 live music venues, and several record labels.

It is a location where music pushes the boundaries in a highly dynamic, local, and underground circuit of really brilliant musicians, and it is home to a grassroots music culture.

Many countries and blues luminaries are from Austin, including Stevie Ray Vaughn and Willie Nelson.

"Silicon Hills" is the new Silicon Valley

For decades, LA's Silicon Valley has been the epicenter of the technology sector. However, many technology companies decided to move their operations to Austin these past few years.

Although, before long, Austin has established itself as a technology hub with large tech companies such as Dell, IBM, Apple, Amazon, Google, Facebook. With several large companies leaving Bay Area for Texas, Austin is now popularly known as "Silicon Hills."

Large tech companies like Hewlett Packard Enterprise, 8VC, Tesla, Oracle, FileTrail, QuestionPro, and DZS Inc., have recently moved in 2020 from Bay Area to Austin.

More career opportunities

Austin is the third-fastest-growing metro area in the United States.

Austin offers numerous solid employments and a reduced cost of living that many find tough to resist. The relocation of various large tech companies opens many career opportunities to Austin's residents.

Like many other California cities, Austin is a vibrant hub for technology and innovation, with the Silicon Hills neighborhood housing 5,500 startups and major corporations such as Google, Apple, and Dell.

Austin is a better place to raise a family than Los Angeles

If you plan on raising a family, Austin is the ideal city. Austin has lower housing expenses, taxes, and daycare expenditures.

Similarly, as previously stated, Austin's cost of living and taxes are cheaper than in Los Angeles. Austin's low cost of living is a huge plus for young families.

Austin outperforms LA in terms of housing expenses, with home prices averaging half of what they are in LA.

However, because housing costs in Austin are continually growing, young families may find it more challenging to make ends meet in Austin in 10 to 15 years than they do now.

Austin has more to offer than LA for people considering raising a family.

If you love lakes, Austin is for you

Despite being inland, Austin boasts a healthy outdoor and fitness culture. Austin's three artificial lakes: Lake Austin, Lady Bird Lake, and Lake Travis are vital to the city's leisure.
Cons
Austin placed 13 that has the worst traffic in the USA

Nonetheless, be aware that Austin's traffic is quite congested because they did not intend Austin to be this large. The city has enlarged itself, and the transportation infrastructure has not kept up.

In Austin, driving is a zero-sum struggle. Because there is no rail transit, your only alternatives for getting around town are the public bus system, a bike, scooter, or motorbike, your two feet, or a vehicle.

Air conditioning is a must to survive Austin's hot climate

The frequent exposure to extreme heat and humidity requires air conditioning to live in Austin, whether at home or on the road. If you dislike hot temperatures, it will take some time to acclimate.

You may always unwind by going to the movies, soaking in the hot springs, hiring a sailboat, and exploring the nearby lakes.

Sports and museum entertainment are limited

Austin is a music lover's paradise, but it falls short when hosting athletic events and having a diverse collection of art museums. If you favor either of these types of cultural immersions, you may have to travel to experience them.
Living in Los Angeles
Pros
Hollywood and the film industry


Aside from these primary businesses, LA is recognized for its film and media industries since it is home to the world's largest production firms in the Hollywood district.

Paramount Pictures, Universal, and Warner Brothers provide behind-the-scenes tours near the Hollywood sign.

TCL Chinese Theatre on Hollywood Boulevard displays celebrities' hands- and footprints, the Walk of Fame recognizes thousands of superstars, and sellers offer maps to celebrities' houses.

Glitz and Glamour


With all of Hollywood's glamor and glamour, LA attracts many young transplants with ambitions of stardom.

Many people rush to the city with the hopes of one day having their name on the Hollywood Walk of Fame, whether it's making it to the big screen or becoming a superstar.

There are several opportunities to follow your interests in Los Angeles, including acting, modeling, and music. The celebrities from Los Angeles provide hope and encouragement for aspiring actors that they, too, can achieve comparable success.

LA is the best place for beach lovers


The long, mild summers in Los Angeles are ideal for beach sunbathing. The city is near four well-known sandy beaches: Venice Beach, Santa Monica Beach, Hermosa Beach, and Manhattan Beach.

Malibu and the beaches of Leo Cabrillo National Park are only a short drive north.

LA has a pleasant climate throughout the year


The weather in Los Angeles tends to be pleasant all year long. This advantage would be a welcome change if you lived in cold January months with lots of snow.

Summer in LA tends to stay at 90 degrees or below, which is pretty tolerable. The weather in LA is manageable, even on hot days.
Cons
LA ranks first as the worst traffic in the USA

Unfortunately, traffic is quite congested in both Austin and Los Angeles. However, Los Angeles beats Austin in extreme traffic congestion.

According to TomTom statistics, Los Angeles has the worst traffic in the United States, whereas Austin has the 13th worst traffic.

Indeed, LA has a massive bus network (some with their roadways to minimize congestion), but it pales compared to New York's subway system.

Because Los Angeles is more dispersed than New York City, it cannot deploy a cost-effective subway alternative.

LA is facing "California Exodus" and "Tech Exodus"

According to Zillow, other than tech companies, many individuals migrating to Austin in 2020 came from San Francisco, San Jose, or Los Angeles.

As per The New York Times, about 182,083 people relocated from LA to Austin, resulting in a 0.46 decline in population.

The unfortunate "California Exodus" may be due to LA's high tax, quality of life, and overpopulation. Plus, many tech companies are moving to Austin, offering relocation package to their employees — hence the term "Tech Exodus."

LA's film industry is still relatively untouched; however, the relocation to Austin is still a threat. In the future, Austin might be the new LA.

Moving to LA can cost you a lot

Relocating to LA usually comes with expenses that some families fail to anticipate since a lifestyle change is necessary. Also, you're going to need a car to commute.

You might even discover that a second job is necessary for a while to ensure that you make ends meet.

More importantly, California as a whole has one of the highest taxes in the country, with a 7.25% sales tax and an income tax rate that may reach 13.3%.
Austin or LA – Which is cheaper?
Living in Austin is 31.2% cheaper than Los Angeles, including food and groceries, housing, and transportation. Meanwhile, healthcare and utility costs in Austin are more expensive than in Los Angeles.
| | | |
| --- | --- | --- |
| Living expenses | Los Angeles | Austin |
| Housing | 298.2% | 159.6% |
| Food & Groceries | 104.1% | 96.7% |
| Health | 89.4% | 94.4% |
| Utilities | 93.7% | 99.1% |
| Transportation | 165.3% | 109.9% |
Data is 100 = US National Average
> 100 means more expensive than the national average
< 100 means cheaper than the national average
Housing cost
The cost of housing in Austin is 46.5% less expensive in Los Angeles. The median home price in LA is now $788,384, with a median monthly rent of $2,470.
In comparison, Austin's median home price range is $353,246 and a monthly median rent of $1,107, significantly cheaper than LA.
Food & Groceries
Los Angeles' food and grocery prices are 7.4% more than Austin's. One example is 20 packs of Marlboro cigarettes in Los Angeles is $10, while it is only $7.75 in Austin.
Health
Healthcare costs are 5.6% more expensive in Austin than in Los Angeles. Austin's healthcare system index is 71.32 compared to Los Angeles' 61.43 much lower healthcare index. The higher the healthcare index, the better service, hence a higher cost.
Utilities
The utility cost in Los Angeles is cheaper than in Austin. The utilities in Austin are 5.4% more expensive than in LA.
Transportation
When riding a taxi, the standard tariff only costs $2.50 in Austin compared to Los Angeles' $3.25. In addition, one gallon of gas costs $3.42 in Los Angeles and $2.44 only in Austin.
Is Austin bigger than Los Angeles?
Austin is smaller in land size, population, and geographical area than LA. Los Angeles is the United States' second-largest city and densely populated. Both metropolises are home to the nation's tech industry in terms of economy.
Los Angeles has a total size of 502.73 square miles, whereas Austin has 326.51 square miles.
Thus, Los Angeles is 176.22 square miles larger than Austin. Austin is 1.5 times the size of Los Angeles.
Austin has a population of 995,484. Compared to Los Angeles' 3,970,219, Austin is less densely populated.
Los Angeles has been "Silicon Valley" since the 19th century, while Austin has earned the new nickname "Silicon Hills" recently. Undoubtedly, both cities are home to the bustling tech industry. Various tech startups and large tech companies have their offices in these cities.
The booming tech industry led to more job opportunities for the residents and, at the same time, contributed to the progress of the cities' economy.
Is Los Angeles safer than Austin?
According to the FBI, Los Angeles and Austin are not among the most dangerous cities in the United States in 2021. However, as of December 2021, Austin had 88 homicides, while Los Angeles had 352, making Los Angeles less safe than Austin.
According to the FBI's reports, Austin reported having 88 homicides. At the same time, Los Angeles reported having 352 homicides by December 2021.
Before you decide to relocate to Los Angeles, you must research the crime statistics for the area in which you intend to live.
Generally, the south and west sites of the city are the most hazardous, whereas the sections along the coast and sections going to the north are substantially safer. When compared to Austin, Los Angeles is less secure.
Is Austin hotter than Los Angeles?
If you want to move to Austin, you need air conditioning to keep you cool. The highest temperature in Los Angeles is only 85°F. Meanwhile, Austin's temperatures can exceed 100°F, making it hotter than Los Angeles.
With 1,377.9 mi from each other, LA and Austin are in different time zones with different weather and climate. The weather in one place can be extreme than in the other one.
Los Angeles is one of the most pleasant cities to visit all year. The daily maximum temperature varies from 68 degrees in mid-winter to 85 degrees mid-summer. It's rarely humid, making it an ideal city for those who can't take harsh weather.
On the other hand, Austin has over 30 days every year with a high of over 100 degrees, with temperatures often hovering around 95 degrees in mid-July. The weather in Austin is relatively unpredictable than in Los Angeles.
When you add in the occasional humidity, you've got yourself a recipe for some highly miserable days. Make sure your room has air conditioning while in Austin.
Is Austin better than Los Angeles?
Los Angeles is the place for you if you wish to live in a city with a more sophisticated economy and pleasant weather. Austin is great for people seeking a thriving tech economy and a laid-back culture.
Los Angeles is known as the most extensive and advanced city. With its famous film industry and Hollywood glamour, Los Angeles is perfect for people looking for luck in stardom, not to mention its pleasant all-year climate and picturesque beaches.
On the other hand, Austin is perfect for looking for job opportunities in the tech industry. Because of Austin's constant progression and economic improvement, many people are moving to this city.
The growing population and Californians and tech companies moving to Austin is proof that the city is indeed the best place to live in the USA.
Austin versus Los Angeles – Where are you moving to? Let me know your thoughts.