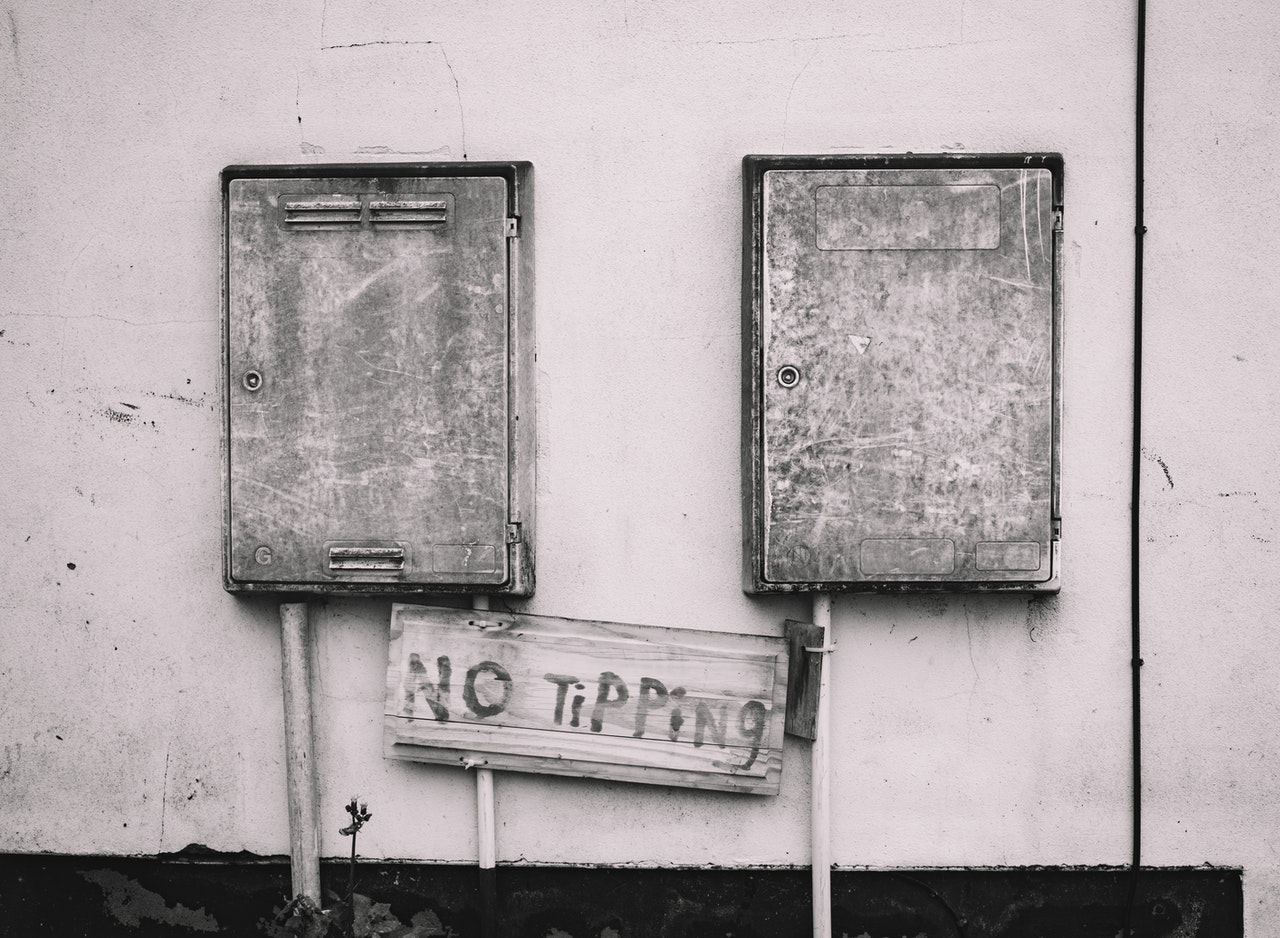 When it comes to Couples Resorts, one should understand that it has a NO tipping policy. This means that whenever you are at the resort, tipping is highly discouraged. When thinking about the staff and workers of the resort, you should never worry that much. This is because part of the amount you pay for the room goes to the employees as a gratuity. This should ensure that you get to have an amazing stay at the resort without a need for tips. When you want to reward a member of the staff, a great review is enough.
Tipping at the Resort
One of the reasons why tipping is not allowed at the resort is simple.
The resort believes that such a NO tipping policy is very important. This ensures that guests get to have a carefree and all-inclusive stay at the resort.
This is quite essential. In fact, such a policy is what they consider one of the core policies.
And as much as possible, the resort makes sure to implement such a policy.
There are a few reasons why there is an emphasis on the No-tipping policy.
– As per the resort, a part of the amount you pay for the room goes to its staff. This comes in the form of a gratuity. Such gratuity should also encourage the staff to be at their utmost best. This is especially when providing quality service to the resort guests. This results in an amazing stay and an unforgettable experience while at the resort.
– The amount that comes in the form of gratuity goes to the staff in equal proportions. This should include those that the guests interact with. This should also include those that work behind the scenes. Examples would be the kitchen staff, the cook, and others. The resort believes that such equal sharing is enough to recognize and reward all the staff's hard work.
– Finally, the resort also believes that guests should not pay any more cash than they already paid. If guests have already paid for the room, there is no reason for them to spend some more on tips to staff. In such a way, the guests will not feel pressured to shell out cash.
If tipping is not allowed, how do I recognize and reward a staff member?
There are many ways by which you can reward a staff member for exemplary service. One of these is to leave them with great reviews. The Management would be able to read this and know how satisfied you are with such a staff's service. This is enough reward you can give. Recognizing an amazing service of a member of the staff need not involve money. This is why there is a No-tipping policy.
Prior to checking out, the guests will receive a questionnaire.
Because you cannot give tips to staff members, the most that you can do is give great reviews.
This is, of course, only to the staff you believe deserves such review.
The resort does not encourage guests to give tips to their staff. But if you insist, one way you can give back is to leave with great reviews.
On the questionnaire, you will have the chance to name a staff you had a great experience with. If there aren't any, there is no need for you to name one.
But leaving the resort with such a commendation is enough. In fact, such a recognition is more than what a tip can do.
Because of your commendation, the Management would be aware of staff that excels at work.
You are also providing the staff with enough leverage to perform more in the future.
At the same time, you also provide the resort with enough proof to appreciate the staff that excels.
Now, there comes a time when guests go back to the resort.
At some point, some guests may have already made connections with some of the staff at the resort.
Returning guests would sometimes bring with them gifts to these staff.
This is actually not required of a returning guest.
But if you want to know, bringing gifts to staff is actually allowed by the resort.
We must reiterate that this is not a common practice. However, some returning guests appreciate the services of some staff they dealt with before.
Such gifts are welcome. But these are, by no means, necessary.
If you decide to bring a gift to any of the staff, the resort follows a specific procedure.
The procedure states that the guests bringing the gift should write the names. In addition, the gift should bear the name of the recipient staff. This should also contain the name of the guests bringing the gift.
As soon as the staff receives the gift, he or she brings the item to Management. The Management will then provide the staff with a pass. The pass should serve as an acknowledgment from Management that the item was indeed a gift from a guest.
The pass should also allow the staff to bring the gift outside of the property. But, again, this is something he or she can do once his or her shift has already ended.
While this is something the resort allows, this is not something they expect you to do. The resort still encourages returning guests to enjoy the property. This is with or without gifts brought to the staff.
A good review is enough.
In other resorts, how much do I give when it comes to tipping?
First of all, one should know that tipping is up to the guest's discretion. This should be a reward to a staff that was able to provide the guest with amazing service. Couples Resorts have a NO-tipping policy. But other resorts allow guests to give tips. When tipping, one should have the exact amount ready. At no point should you even ask for change. Tips can be anywhere from $1 to as much as a percentage of the service.
When in the US, tipping is common. In fact, this may be something that staff would expect from guests.
But we should emphasize that tipping is not something they require. But in some hotels, restaurants, and resorts, this is something they expect. Unless, of course, the service they provided was below the standard of service you expect.
When staying at hotels or resorts, make sure to have smaller dollar bills ready. This should be helpful, especially if you plan on giving tips to resort staff.
If you don't have smaller bills ready, don't tip the staff at all. For example, it would not look good if you give the staff $10 and ask for an $8 change.
When you feel that you have to give a tip but don't have the exact amount, you can ask for the staff's name. Once you have the name, you can always give a tip later on.
The higher the tip you give, the better the service of some.
But most high-end hotels lean toward the direction of implementing No-tipping policies. Couples Resorts are some of these high-end properties. Take note, they do not allow tipping to their staff.
Instead, a portion of the amount you pay for the room goes to the staff. This is in the form of a gratuity. Such is also divided equally among the staff.
Tipping can also vary depending on the location.
This can be common in the US. But in other countries like Japan, giving tips to staff is highly discouraged.
Other countries have their tipping etiquettes. It would be helpful to check such etiquettes of the country you are visiting.
Remember, tipping is up to you. You can always stay at hotels and resorts without giving the staff a single cent. And it's okay. This should be up to you.
No pressure.
But when you give a tip, how much should you shell out?
Here's a guide.
Drivers
Some hotels have drivers who pick up guests from the airport and bring them to places. Tipping of drivers should be anywhere from $1 to $2. If it was a taxi that picked you up, prepare to pay around 15% to 20% of the total fare in the meter.
The Lobby
The lobby alone is actually filled with staff that can help you with anything. It can be hailing a cab or bringing your bags.
The rule is always to tip the staff who was able to help you with anything. And the amount should vary depending on the type of service they provide.
For example, would you tip a doorman for holding the door open? The answer is no.
The only time you tip the doorman is when he hails a taxi for you. After that, a tip of $1 or $2 would be enough.
Valet parking requires around the same amount of tip for the staff handling your car. You can also give the same amount as a tip to bellhops and porters for bringing your bags. The only difference is that you tip them with $1 to $2 for every bag they carry.
At times, the concierge would be able to arrange show tickets and tours for you. Depending on the service they provide, you can give them anywhere from $2 to $5. If the service is beyond what you expected, you can give them more.
Some examples of this would be getting you first-class tickets for a regular price. This may be an exaggeration but, you know what we mean.
You can also tip housekeeping.
For your stay, housekeeping will take charge of the orderliness of your room. Therefore, when tipping, you should tip them as soon as they can provide the service.
Some guests would choose to give a bigger tip before checking out after a few days. However, this may not be fair because you may not have the same staff cleaning your room every day.
Room service would mostly include a gratuity charge. There is no need to tip the staff for room service. Unless, of course, you choose to.
At hotel restaurants and bars, tipping may be a bit larger.
It would be fair to tip the waiter about 10% to 15% of the total bill. If the total bill is a huge amount, you may cap your tip at $20.
The same should be true when tipping bartenders. One would have to consider the total bill and tip bartenders with about 10% to 15% of the total bill.
Cap your tip at $20 as well.
Some hotels and resorts would have their spa or salon.
The practices when it comes to tipping are the same.
Hairstylists get about 15% of the bill. So if more than one person actually attended your hair, you could leave the other staff with anywhere from $2 to $5.
Manicurists should also get about 109% of the total bill. The same is true with massage therapists.
But while this may be the case, the amount is up to the guest.
Also, remember that spas and salons may already include gratuity in their total costs. It would be helpful to check this out.
Some high-end hotels have extra amenities. An example of these amenities would be a personal hotel butler.
Yes, some hotels have them.
These personal hotel butlers will take charge of anything for you. It can be unpacking your luggage, or it can be hailing a cab. It can even be to make reservations at a restaurant.
When tipping personal hotel butlers, you can give them about 5% of the hotel rate.
Other properties do not require tipping.
An example of these properties is the B&Bs. Most of these properties have their owners running the operations of the business. It can be from cooking to checking in to almost anything that you need during your stay.
Tipping etiquette states that you should never tip business owners.
When you are staying at bed and breakfast properties, there is no need to tip.
Unless, of course, if a staff member helps you during your stay. When a staff member that is not a member of the family assists you in any way, you can give that staff a tip.
As for the amount, follow the guidelines we provided above.
In general, tipping is up to the guest.
As mentioned earlier, you can check-in and check out of a hotel without giving tips. And it's okay.
Nobody will mind.
As long as you enjoyed the stay, you should not mind either.