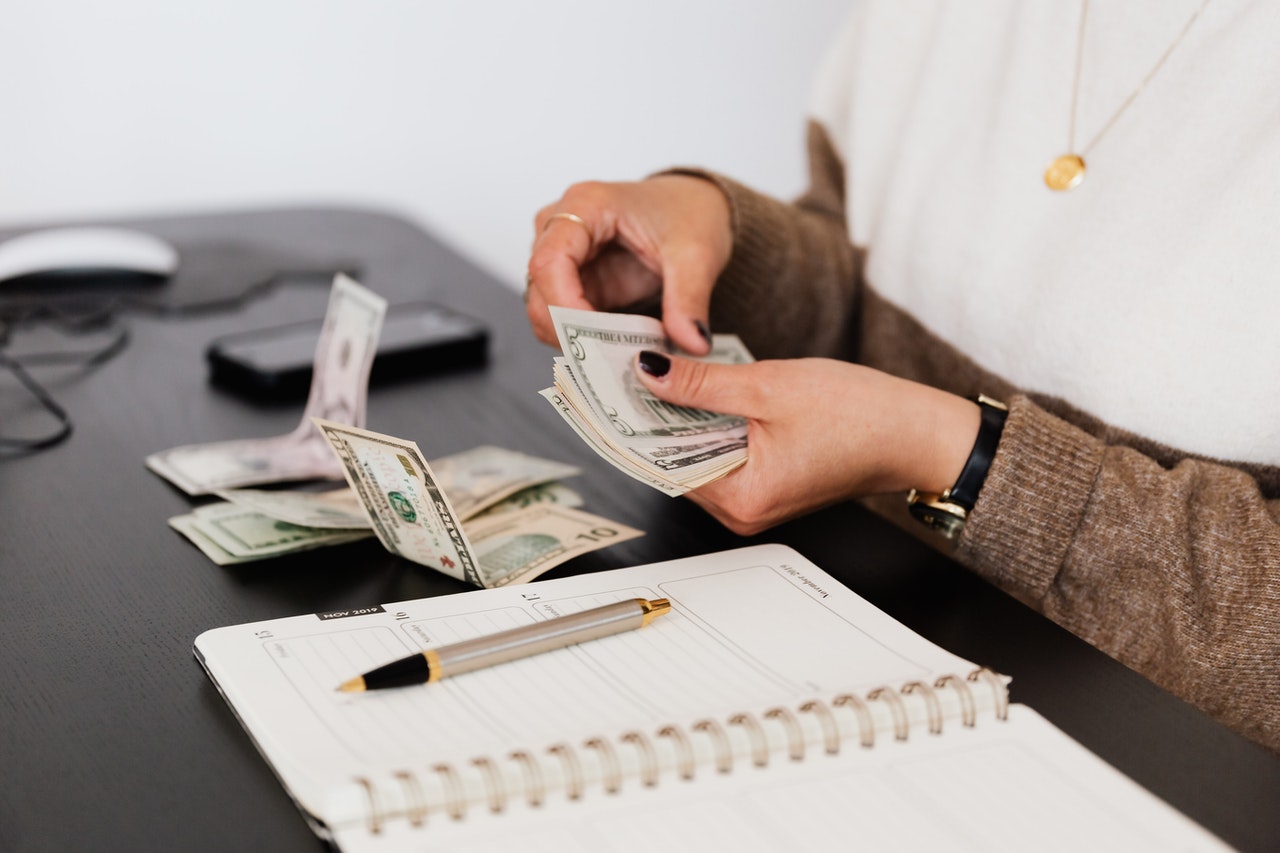 When traveling Southeast Asia, one must not miss the region's most treasured wonders. It is famed for majestic rainforests, idyllic beaches, unique cultures, and friendly people. Travelers would spend months in this region to fully experience all its glory.
One of the top travel destinations people would not want to miss is Bali, Indonesia. The island is a favorite, attracting millions of travelers all over the world. Located between Java and Lombok, Bali is a natural sight to see and visit. Every kind of traveler, from backpackers to holidaymakers, would agree about its beauty.
Bali is a destination one should never miss. But like any other most-traveled spots, Bali has its chaos and drawbacks. One concern tourists encounter whether to exchange money before going to Bali.
Most tourists would rather exchange currency in their home country than in Bali. They believe that there is a better rate when exchanging money before traveling. As a result, they can have more money before coming to the destination.
However, it is better to exchange money in Bali itself than in your home country. You will get a higher exchange rate on the island than the place you are coming from. You can wait to arrive in Bali before getting your rupiah.
What is the best currency to take to Bali?
Bali, Indonesia, is a global tourist site. Meaning, money changers in Bali will be able to exchange all major currencies. But to be safe, the best cash to take to Bali is US dollars. Local money changers would prefer dollars to any other currencies. Exchanging with dollars is always available in most money changers.
If you do not have the dollars, you can also take hard currencies on your trip to Bali. You can use pounds and euros for exchange. Of course, the US or even Australian dollars are the most preferred and give you the best rates.
If you do not have cash with you and will not be able to exchange with money changers, you can also use the following:
Traveler's check

You can bring a traveler's check with you when having a trip to Bali. The traveler's check can be exchanged at most accredited money changes. However, keep in mind that the exchange rate is slightly lower than cash. When you use a traveler's check to get a rupiah, you must also hand in your passport.

Credit cards

Another way to travel to Bali is using credit cards. If you are the type who barely uses cash, using credit cards is acceptable in Bali. The downside, credit cards can only be used in larger purchases and limited locations. Smaller establishments would not be able to accept credit cards, too.

High-end hotels and accommodation, shops, and restaurants can take your credit card. You can use Visa and MasterCard, as these two are the most preferred. American Express or even Diners Club are accepted in some locations. If you happen to use credit cards, you will be charged a 3% to 5% surcharge for every transaction.

ATM

Another convenient way of getting a rupiah in Bali is through ATM. Machines are widely present in Bali, so it would not give you a hard time finding one. When you choose to withdraw money from ATMs, you can get a denomination of Rp50,000 or Rp100,000.

You are only allowed a maximum amount of Rp1,250,000 to withdraw a day. Transactions can only be made thrice per day. Getting money from Permata Bank is ideal, allowing you to withdraw up to Rp3,000,000 in two withdrawals. You can also consider the Bank Central Asia, Bank Mandiri, and Bank Lippo. You can find most of these banks in Jalan Laksmana and Ubud.

You should be aware that there are corresponding charges when using a foreign bank. Depending on the bank, transactions charge will surely apply. You can check this on the receipt after you made withdrawals from the ATM.
How much cash can you carry to Bali?
Travelers are allowed to carry foreign currencies when visiting Bali. Currently, there is no ceiling on how much foreign banknotes can be carried into the country. However, authorities preferred a cash worth of IDR 100 million or $7,500. If you carry this amount of cash, it should be declared upon your arrival in Bali, Indonesia.
Of course, the amount mentioned is so much more than a weeklong Bali trip. As a budget traveler or a backpacker, you only need $35 per day in Bali. It is one of the cheapest getaways in Asia, and you can enjoy the beauty of Bali with this money.
Nevertheless, here are your top considerations when traveling to Bali, Indonesia:
Accommodation

If you are traveling solo in Bali, you need an amount of $35 daily. It will double to $70 when traveling with a companion. With this, you can get comfortable accommodation with air conditioning and basic amenities.

Food

Food is cheap in Bali. You can get through the day with less than $20 in food. There are more affordable options, especially when you try eating street food. If you want to eat at an average restaurant, you can spend $10 per meal. It is still very affordable.

Taxi ride

If you prefer a private commute, you can ride in a taxi. There are plenty of taxis in Bali, and it would not be difficult to find one. Some would offer rental for the whole day. One taxi ride would cost you $8 a day. You can transact with driver, if you will be renting his taxi for one whole day. It is more convenient for especially when you have plenty of itineraries that day.

Activities and entertainment

If you want to visit museums and other cultural heritage sites, you should pay an average of $10. It already includes admission tickets and other sightseeing expenses. Also, some heritage sites are free admissions, you can pay less when visiting museums, too.

Tips and handouts

Bali accepts tips which can also cost you $6 a day. If you are tipping in a restaurant and other travel tours, 5%-15% of the total amount will do. Tour guides will also ask for tips depending on the service and transaction with the travel agencies.
Can I use my debit card in Bali?
Yes, you can use your debit card in Bali. ATMs are easy to find in this part of Indonesia, especially in touristy parts. You can use your debit cards or ATM cards on the Maestro or Cirrus networks.
To be able to use your cards successfully, you can consider this guide:
Withdraw at the airport

The safest way to get money in Bali is by withdrawing from the airport itself. The Bali International Airport has recently upgraded and included additional banking facilities. It would be easier for you to have money directly from the bank upon clearing immigration.

If you do not prefer to get in line, there are also available ATMs which you can choose from. The ATMs can be accessed 24/7. Most ATMs will not charge you with high transaction fees as Indonesian central banks own them.

ATMs attached to a major bank branch

If you failed to withdraw upon your arrival, you could still use your debit cards in some banks in Bali. Banks in Indonesia have attached ATMs where you can make transactions. You can choose CIMB, BCA, BRI, and BNI. These are some of the central banks where you can safely make money transactions. You can also include Niaga and Bank Mandiri in the list.

Branded stand-alone ATMs

ATMs are available in Bali; you will see several stand-alone ATMs where you can withdraw. These ATMs are also legit and safe to withdraw cash. It would help if you chose the BNI because this is heavily distributed in Bali. Most BNI ATMs are cleaner and frequently serviced than any other ATM brand.

Avoid using ATMs in convenience stores

Another location to make withdrawals are from ATMs located in convenience stores. As much as possible, you should avoid making transactions in these areas. They tend to impose higher transaction fees compared to ATMs attached to banks.

These ATMs are also prone to scammers and often target gullible tourists. It would help if you were cautious when making transactions in these locations.

Transact in banks for big withdrawals

If you want to withdraw plenty of cash, it would be unsafe for you to do it outside a bank. ATMs have a withdrawal limit of up to 2.5 million rupiahs. If you need more than the withdrawal limit, it is better to transact in the bank.

Banks in Bali will readily accommodate you, especially when you are a foreigner. The banks are usually open from 9 am to 4 pm daily. You should avoid going during lunchtime. Banks tend to be crowded were plenty of people make transactions.
Where is the best exchange rate in Bali?
If you cannot find a bank or ATM to get cash, you can use money changers in Bali. There are several money changers in Bali willing to change your money into rupiah.
There are money changers you can try when traveling to Bali. These money changers are safe and also provide the best exchange rates in Bali.
PT Central Kuta

The PT Central Kuta is one of the most established money changes in Bali. It has plenty of branches in Bali including in Nusa Dua, Tanjung Benoa, Denpasar and Ubud. The money changer has a good reputation and the most preferable by plenty of tourists in Bali. They will also give you competitive rates and the best value for your money. It is open from 7:30 in the morning until 1.

PT. Dirgahayu Valuta Prima

Another reliable and trustworthy money changer is the Dirgahayu Valuta Prima. It has been in the business since 1984 and established a reputable reputation in Bali. It has branches in Kuta, Sanur, Ubud, and Tanah Lot Temple. You should present an ID or valid passport when making transactions with them.

PT Bali Maspintjinra

For another authorized money changer, you can also consider the PT Bali Maspintjinra. It is popularly called the BMC and has been in the industry since 1993. You can see its branches in Kerobokan, Legian, Sanur, and Ubud. You can find its main office in Jalan Raya Seminyak and open from 8:00 am to 9:00 pm daily.

Bali, Indonesia, is a must-see travel destination. For you to enjoy the beauty of Bali thoroughly, it is essential to secure money or cash. The great way to do that is to keep you informed about how foreign exchange works in Bali.

May this guide provided you everything you need to know about exchanging money in Bali. We also gave you ways where you can get the highest rate and value for your foreign currencies.