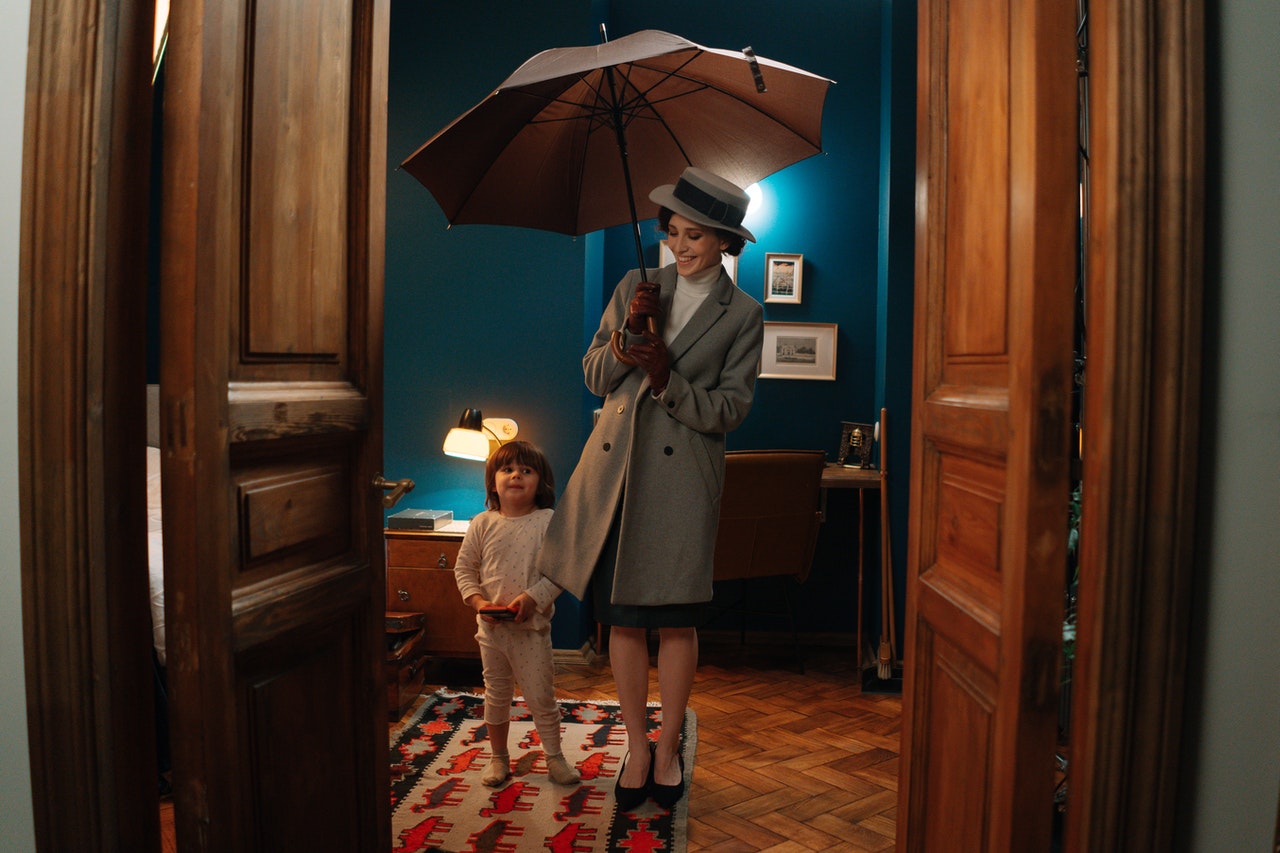 Aruba is an ideal go-to family vacation spot because of its amenities and facilities. The place is a good holiday place for traveling families who would like to have the best vacation. The resorts and hotels are child-friendly, and surely parents would love to have a check-in.
I've compiled a list of the top 12 best hotels for families with children.
1. Marriott's Aruba Surf Club
Marriott's Aruba Surf Club's location is within the high-rise hotel district in Palm Beach, Aruba. Private balconies with oceanfront or garden views are available in the colorful accommodation options.
Their rooms range from simple to those with a small kitchenette, ideal for small families. If you have a more prominent family, the apartment-style rooms with multiple bedrooms, and a full kitchen suits you well.
If you intend to cook your meals in your rooms, the location is a good option for your stay-cation. Restaurant chains are not far from the site if you want to explore some good food outside with your spouses and children. You can take a stroll while enjoying a beautiful view and a tasty snack.
Why Your Kids Will Love This Place
This family-friendly resort extends different activities, including an immaculate beach with water activities, a lazy river, an outdoor swimming pool with a slide, and a children's play area.
The resort has an outdoor table game facility and even a Nintendo lounge perfect for your teens.
Location: 103 L.G. Smith. Boulevard, Palm-Eagle Beach, Aruba
Standard Rate: From $426/night
2. Aruba Marriott Resort and Stellaris Casino
One of the favorite family options in the high-rise hotel district is the Aruba Marriott Resort. It has a 24-hour Stellaris Casino, seven restaurant choices, an outdoor swimming pool, and a spa. WiFi is obtainable in the common areas but paid in the rooms.
It has spacious balconies that you can take a good ocean view. The resort has approximately 411 rooms and suites. The place is quite fantastic and suitable for more prominent families because of their room set-up. Some of the resort's rooms have extra pullout beds, making them ideal for families looking for additional capacity.
Everyone can enjoy the large freeform pool at the establishment. On-site amenities include a vehicle rental desk and a souvenir shop.
Why Your Kids Will Love This Place
The children will almost certainly dash the massive serpentine pool that fills the courtyard between the resort's two wings.
The resort also has a recreation room with arcade games varying from Ms. Pac Man to Dance Revolution and a separate teen center called The Den, which has video game consoles and hang-out space for teens aged 13 to 17.
Location: L.G. Smith Boulevard, Palm-Eagle Beach, Aruba
Standard Rate: From $599/night
3. The Ritz-Carlton, Aruba
The place is along Palm Beach in the High-Rise Hotel District. The site has 320 rooms with a great ocean view and a spacious balcony. It has a spa, a gym with complete equipment, and some restaurants that families can eat out.
Guests can swim on the crystal-clear beach and can-do water activities such as using paddleboards and kayak for free. Adults can hit the spa or engage in a yoga class at the fitness center.
Why Your Kids Will Love This Place
Kids will surely love the indoor playroom and outdoor playground, and they can swim in their two swimming pools along with their parents.
Ritz Kids Activities for children aged 4 to 12 and the Ritz Kids Monitors supervised them. In the resort's diners, there are also uniquely made children's menus.
Location: L.G. Smith Boulevard #107
Standard Rate: From $689 / night
4. Hyatt Regency Aruba Resort
The Hyatt Regency Aruba resort is one of the top choices to bring your kids. The resort has 357 rooms with unique decor and spacious bathrooms. They also have eight restaurants nearby. Family members can unwind at the on-site Starbucks. The resort has a 24-hour gym and an indoor spa where adults can loosen up.
Adults will appreciate the resort's indoor casino. People who have companion animals will enjoy the location because it allows domestic pets.
Why Your Kids Will Love This Place
The place offers a kids club and games room. Your children will not get bored with their amenities, such as the three-tiered swimming pool with waterslides.
The resort teamed up with "National Geographic Kids" magazine to incorporate local culture and conservation elements into the hotel's supervised children's programs.
Camp Watapana, named after the island's divi-divi trees, provides daily activities for children ages 3 to 12. The cost of the day program is $45. Nighttime activities start at 6 p.m. from 3 p.m. to 10 p.m. for $35 per child.
The children bake cookies, play shuffleboard, roast marshmallows, make crafts, and watch movies.
Location: J.E. Irausquin Blvd 85, Palm-Eagle Beach, Aruba
Standard rate: From $785 / night
5. Boardwalk Hotel, Aruba
The Boardwalk Hotel Aruba is a short walk from Palm Beach, and families will enjoy their swimming pools and hot tubs. There is free access to guests to their private beach spot with lounge chairs. The place does not offer any dine-in restaurants, but everyone will enjoy nearby food areas.
Their apartments and bungalows have a kitchenette. You can have a whole kitchen experience, oversized patio, barbeque spot, and hammock attached to two palms if you book for a two-bedroom casita.
Each vibrantly colored guest house at Boardwalk Boutique Hotel Aruba has more bedrooms, a living-dining area, and a modern kitchen area. There are kitchenware and dishware readily available, even the WIFI.
This hotel also has a beach area with free beach huts, lounge chairs, beach towels, and complimentary items such as bendable chairs, chillers, snorkel sets, and beach toys.
Why Your Kids Will Love This Place
The place is great for kids because they offer complimentary sand toys if you want to hang out on the beachfront.
Location: Bakval 20, Palm-Eagle Beach, Aruba
Standard Rate: From $245 / night
6. Marriott Aruba Ocean Club
Situated at the High-Rise Hotel District, the Marriott Ocean Club is ideal for a family vacation in Aruba. The hotel has 300 spacious guest rooms, great restaurants, exciting water sports, and a meandering freshwater pool just stepping away from Palm Beach.
Their rooms have kitchens, pullout couches, jacuzzies, and a small fridge. Selected suites can access a good sea view from their hotel window.
There are also villas for bigger spaces and almost complete facilities. World-class golf, a full-service fitness center, and a relaxing spa are just a few of the extras that make this a truly memorable family vacation.
Why Your Kids Will Love This Place
The site has three child-friendly restaurants. Also, they have a kids club with a variety of activities plotted every day.
Location: LG Smith Blvd 99, Palm-Eagle Beach, Aruba
Standard Rate: From $654 / night
7. Playa Linda Beach Resort
The Playa Linda is at the heart of Palm Beach in the High-Rise Hotel District. The place is the best choice for families that wants to have apartment-style lodging. The spacious rooms come with kitchens, living room, dining room, and outdoor space.
The Playa Linda Beach Resort has 214 rooms in the upper-middle price range. The resort's two-bedroom units, waterfall family pool, and kids' Club are major draws for families traveling with children.
There's also a heated pool, an Asian-themed spa, as well as plenty of places to drink on-site. There is a slew of diners, stores, and amusement in the hotel's plaza and along the buzzing area.
Why Your Kids Will Love This Place
The resort has a complimentary kids club. The Club gives our youngest guests personalized attention through organized handicrafts, sporting activities, game modes, and special events.
A weekly schedule, a fun activity center, and exceptional Club leaders keep the children engaged and happy, giving parents time to pursue other interests.
Location: J.E Irausquin Blvd 87, Palm-Eagle Beach
Standard Rate: From $225/night
8. Amsterdam Manor Beach Resort
Amsterdam Manor Beach Resort is an all-inclusive place for families. You can even bring your pet with you. The site is an apartment type with only 72 rooms.
The rooms have a kitchenette with Dutch colonial style. Guest will enjoy the use of push bikes and gear snorkels that is all free of charge. Amsterdam manor has two dine-in restaurants. The place is also near Eagle beach, and you can enjoy the gorgeous white sand beach.
Why Your Kids Will Love This Place
There is a kid's pool with waterfalls that children will surely love. Also, the restaurant has a kid's menu suitable for your children.
Location: J.E. Irausquin Blvd 252, Palm-Eagle Beach, Aruba
Standard Rate: $279 / night
9. Casa Del Mar Beach Resort
Kids will love the playground at Casa Del Mar. The place has a long white-sand beachfront.
Casa Del Mar has a selection of lush one- and two-bedroom suites with full kitchens, separate living areas, and furnished verandas with ocean or isles views.
The location of the place is on the less crowded side of the beach. You can have a peaceful walk enjoying the ocean sight. A mini-market, beachside pool, and hot tubs are the on-site amenities.
You can play sports, work out in the fitness center, participate in pool aerobics, or seated yoga with instructors. The place's Activities Desk can arrange some watersports, golf, scuba, snorkeling, windsurfing, and island tour packages. Every guest can play bingo or relax with a book or game from their library.
Why Your Kids Will Love This Place
The hotel's Activities Center, which includes a kiddie pool, outdoor play area, and giant board games, will keep the kids entertained.
Location: L.G. Smith Blvd 51-53, Palm-Eagle Beach, Aruba
Standard Rate: From $311 – $801 / night
10. Barcelo Aruba
The all-inclusive Barcelo Aruba has 370 rooms and suites, making it ideal for both vacationers and families. There are live shows and music at night to keep you entertained. The watersports activities offered by the resort are also a must-try.
Some water activities offered include water polo, kayaking, paddleboards, and diving. If you want to play the course, the Barcelo is close to the island's only golf course and a short walk from the Palm Beach Mall.
You can enjoy the place with their bike and car rentals. There Is also a hotel souvenir shop where you can buy mementos for your loved ones.
Those seeking exclusive luxury will find everything they require and more at the Royal Level of the Barcelo Aruba. This personal level provides personalized vacation experiences and full rights to 44 elegant rooms and VIP facilities and luxuries.
Why Your Kids Will Love This Place
The Barcelo Aruba has an exclusive kids club for kids ages 4 to 12, and they take good care of the kids with fun activities while parents are relaxing. The Club also offers to babysit occasionally.
There are also a variety of restaurants catering to children's tastes, ranging from Tex-Mex to an extensive buffet.
Location: J.E. Irausquin Boulevard 83, Palm – Eagle Beach, Aruba
Standard Rate: From $561 / night
11. Tamarijn Aruba All-Inclusive Resort
The Tamarijn Aruba, All-Inclusive Resort's location, is at Druif Beach. The site offers ten restaurants and four freshwater pools perfect for any family get-away.
Engaged families will appreciate the hotel's activities, including bike tours, kayaking, and Catamaran sailing. There is a sea spa, fitness gym, and the Alhambra casino inside the vicinity.
Why Your Kids Will Love This Place
The Sea Turtles Club allows children ages 5 to 12 to make friends and test their creativity safely. Even though a responsible staff member is on-call to keep an eye on them or entertain them, kids under five should be with an adult during the activities.
Location: J E Irausquin Boulevard 41, Oranjestad, Aruba
Standard Rate: From $456/ night
12. Renaissance Aruba Resort & Casino
The Renaissance Aruba Resort and Casino is also a kid-friendly place with its family activities.
Seasonally, the hotel may also arrange other family-friendly events such as beach horseback riding or a local boat tour. Families can also enjoy squash and volleyball.
The place has a fitness gym, spa, and even the renaissance mall. It also provides something that no other Aruba hotel does: water taxi access to a private island with 40 acres of immaculate shoreline.
Why Your Kids Will Love This Place
The kids will love to engage themselves in the resort's kids club for four to 12 years. The Club offers Ping pong and foosball tables, toys, and arts and crafts supplies. Face painting, bingo, karaoke, sandcastle building, and shell hunting on the beach are planned activities.
If you want to stretch your stress-free time, babysitting is also available upon request.
Location: L G Smith Boulevard 82, Oranjestad
Standard Rate: From $459/night
13. Holiday Inn Aruba
Situated on Palm Beach, this beachfront Aruba hotel is an ideal family accommodation place during vacation. The place offers a lot of fun activities for the whole family. You can plunge into their pools and experience a great view of the place.
The entire family can gather to enjoy delicious food, evening entertainment, and the quality services that have made the Holiday Inn famous worldwide.
Why Your Kids Will Love This Place
Kids of all ages are appreciated to tour the Activity Center, located at the far end of Palm Tower. This lively environment features video games, crafts, air hockey, and even a ping pong table.
There are babysitting services available so that parents can plan a date night.
Children under the age of 12 stay free when sharing a room with their parents. In addition, up to four children aged 12 and under eat for free at any time of day.
Location: J E Irausquin Boulevard 230, Noord
Standard Rate: From $271.70 /night