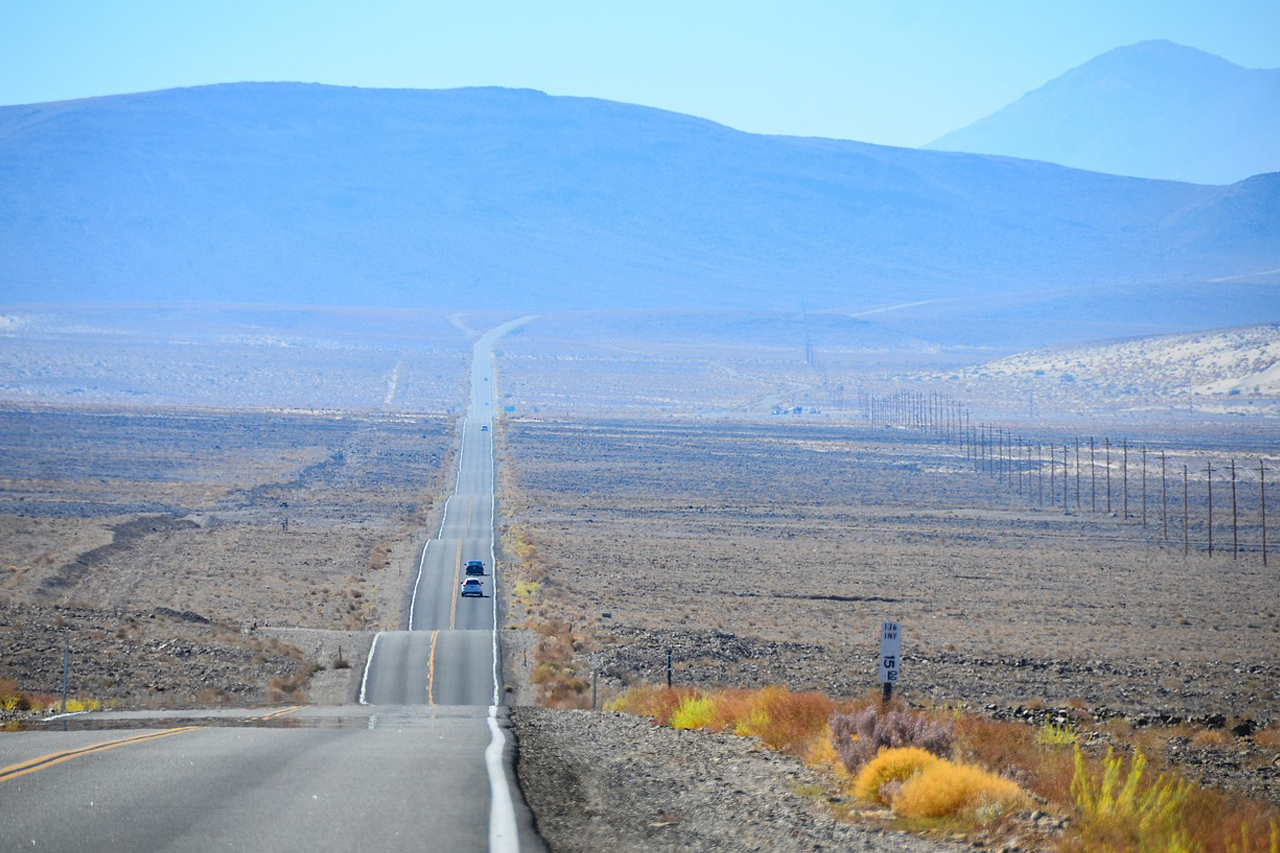 San Bernardino is located just below the Southern California state line. If you want to move to this neighborhood, you should learn more about it.
San Bernardino is said to be one of California's most affordable cities, given that the general view of this state is its luxury pricing. It also has a lot of outdoor activities to do, thanks to the sun's abundance and the pleasant weather it has all year.
There is still something dislikeable about this town. After all, there is no perfect place where they do not welcome flaws. This metropolis, too, accepts its setbacks.
So, we got your back whether you like to move here or want to know if it is livable for your lifestyle. This article will discuss the positive and negative aspects of living in this community. Better check this one for your convenience.
Is San Bernardino, California, A Good Place to Live In? The Beautiful Town in Southern California
The Good Side
Gorgeously Fine Weather
It is no secret that people love to relocate to California because of its beautiful weather. San Bernardino also enjoys the number one benefit of being in the state.
According to Sperling's Best Places data, this metroplex has a comfort index of 7.9 out of 10 during summer. Meanwhile, winter statistic here has 8.6 out of 10 comfort grades. There is plenty of sunshine here, with 280 days to enjoy outdoor activities.
Another fact is that there is no snowfall record for the year. Therefore, you will not experience any negative degrees of temperature during chilly days. It is a good thing, especially for older people who hate snow piling on their front porch.
The best months in San Bernardino are May, October, and April, while the worst are August and July. So you can plan your outside leisure during these days.
The Wonderful Outdoor Recreational Spots
You can undoubtedly enjoy outdoor activities in San Bernardino due to the pleasant weather. You can appreciate it while still enjoying the benefits of the city's downtown area.
Glen Helen Regional Park and Perris Hill Park are local favorites for their serenity and tranquility. The areas are ideal for nature walks, trails, and large picnic areas.
Suppose you want to learn more about the city's history. In that case, the San Bernardino History and Railroad Museum and The Robert and Frances Fullerton Museum of Art are available to the people. Furthermore, the famous National Orange Show Festival, which takes place each May, is not to be missed.
In addition, James and Aerianthi Coussoulis Arena and San Manuel Stadium are well-known sporting venues in San Bernardino where you can enjoy watching ball games and live events.
Whatever you want to do on weekends, this town will undoubtedly fill your bucket list.
A Good Culinary Culture
San Bernardino has an evident and fantastic cuisine, all thanks to its diverse culture. This city's welcoming attitude toward other ethnicities ensures you find what you want.
There are multiple dining spaces in the metroplex. To start with, Rose Apple Thai Cuisine is the place to go if you want an authentic Thai meal. Following that is the well-known and popular Alfredo's Pizza & Pasta, which serves a delectable Italian menu.
If you want to taste an authentic Mexican dish but cannot afford to travel to Mexico, San Bernardino's Mitla Cafe can help you. Also, India's Clay Oven serves the best Biryani and curry dishes.
The famous Black Angus Steakhouse on Hospitality Lane is also on the list where you can get your best steak and seafood cravings. At the same time, Miyagi Sushi serves delectable Japanese cuisine that will brighten your day.
It might surprise you how this small city can provide options for your appetite. San Bernardino, without a doubt, has no room for hunger because of its local eateries to fill your stomachs.
Excellent Educational Institutions
Schools in San Bernardino provide quality education to their learners. It is not difficult to pick an educational institution here for your kids too.
Among the outstanding elementary schools in the area are Hillside Elementary School, Manuel A. Salinas Creative Arts Elementary School, and North Verdemont Elementary School. The good thing here is that the student-to-teacher ratio in the elementary department is 25:1.
Meanwhile, if you want to enroll your kids in High school, you can never go wrong choosing schools here. The top picks are Cajon High School, Arroyo Valley High School, and San Bernardino High School.
Moreover, getting a degree here is not a problem, too, as 28% of the entire population of the city has an associate's or bachelor's degree. Among the choices for your post-secondary institutions here are California State University – San Bernardino, San Bernardino Valley College, and Summit College – San Bernardino Campus.
There Are Numerous Routes Available in Town
San Bernardino has an abundance of routes. The city is well-known for its location on Route 66 and has state highways, interstate highways, and major arterials.
Furthermore, the town's freeways include SR 330, SR 210, and 1-10 or the San Bernardino Freeway. In addition, when traveling from here to other cities in Southern California, the rail service is dependable.
The Metrolink regional rail service serves the metropolis. The commute time on the street is 27.8 minutes, slightly longer than the national median.
Nonetheless, the routes here indicate that you can find alternate routes to avoid heavy traffic.
The Bad Side
Consider Taking Extra Precaution Here
The safety aspect of living in San Bernardino is most likely untrustworthy. The area's violent and property crime rates are higher than the national average.
Living here increases your chances of being a victim of rape, murder, robbery, or assault by one in sixty-seven. Meanwhile, you have a one in thirty-six chance of becoming a victim of burglary or theft. Furthermore, according to Neighborhood Scouts data, the total number of criminal cases in a year here is 9,570.
But if you want to be here, better neighborhoods in the city will keep you safe. Amber Hills, Devore Heights, Rancho Southwest, and Cajon are examples. After all, San Bernardino is still 6% safer than other cities.
What Is the Cost of Living in San Bernardino, California? The Affordable Community on Route 66
The Good Side
The Reasonable Housing Market
If you reside in California, you may know you need millions of dollars in your bank account to afford a decent home. San Bernardino, on the other hand, is an exception.
The city's housing market is far more negotiable and favorable than in Los Angeles or San Francisco. According to Sperling's Best Places data, the median home value in this town is $363,000. In the meantime, the monthly rent for a single apartment is $964.
But hold on, there's more!
You can also find much lower home prices here, particularly if you want to live a few minutes away from the city center.
One of the most affordable communities here is Rancho West, where you can buy a house for as little as $120,333. The Terrace neighborhood also has a starting home value of $106,586.
If you're looking for another bargain, Mount Vernon has a house for sale for $130,150. In addition, Arrowhead can charge you around $188,883 for a single home.
If you can afford these low-cost communities, there is a good chance you will still enjoy their better amenities and features at a cheaper expenditure.
Your Grocery Bill Is Within Your Means
Along with the suitable accommodations, the area's groceries are reasonably priced. The grocery percentage in San Bernardino is only 98.3%, which is lower than the federal standard.
Because of the lower prices, you can get your necessities here less than in other cities throughout California. A liter of milk costs $0.92 here, a kilo of apple is $3.99, and a kilo of banana is $1.66.
In addition, if you want to buy cheap fresh produce, the Certified Farmers' Market is a local favorite. Furthermore, the Downtown San Bernardino Farmshare Market is an excellent choice; they can deliver goods right to your door.
So, whether you are looking for bargains at Mike's Bargain Discount Grocery for your weekly errands, know that you can spend a little lower here in San Bernardino.
Inexpensive Yet Quality Health Care System
The next significant advantage of residing in San Bernardino is the availability of low-cost yet high-quality medical care.
The average healthcare cost for a single adult living in the area is $3,143 per year, compared to $3,711 in California and $4,266 nationally.
On the other hand, Community Health Clinics provides free high-quality medical care to low-income households in San Bernardino who do not have insurance.
These reputable facilities include the San Bernardino Health Center – SBCPHD, Planned Parenthood, and Al-Shifa Clinic. Meanwhile, Dignity Health – Community Hospital of San Bernardino is open 24 hours a day, seven days a week, to serve its patients.
Therefore, if you are a resident or a tenant, you can still get the low-cost medical attention you need if you have a limited budget.
The Bad Side
A Heavier Tax Burden
San Bernardino's higher cost of living is that taxes influence many underlying factors.
The metropolis's combined sales tax rate is 8.75%. Meanwhile, the income tax rate in this country is also a whopping 9.3%.
The property tax rate is another tax obligation that will have you scratching your head. According to Sperling's Best Places data , the property tax here is $7.44 per $1,000 of home value. So, if you purchase a $300,000 home, you must pay $2,232 in federal taxes.
You cannot avoid this situation, but the higher taxation makes it even more challenging to fit everything into a budget if you earn the minimum wage.
Why Work in San Bernardino, California? The Bustling Job Market in Southern California Region
The Good Side
The Metropolis's Positive Job Growth
In recent years, more people in San Bernardino have found work, increasing the labor market by 2.3%. In addition, the local government anticipates a 35.97% increase in the labor sector over the next ten years.
According to the quarterly report of the Bureau of Labor Statistics in the Riverside-San Bernardino-Ontario, California economy. This increase leads to a decrease in the unemployment rate, which falls from 5.7% in January to 3.5% in May 2022.
With this good standing, there is a good chance that the city can accommodate working individuals, contributing to the city's thriving economy. Furthermore, more large corporations have established offices here, creating a better platform for job seekers.
Diverse Fields That You Can Pursue
San Bernardino's expanding labor market has given rise to companies providing employment. It is easy to find work here, given that significant enterprises such as manufacturing, construction, transportation and warehousing, and agriculture are expanding.
If your career path is in the medical field, you can probably find a good job at St Bernardine Medical Center or Inland Regional Center. Meanwhile, prospective educators can find work at San Bernardino Valley College .
There are also good opportunities to work at Stater Bros, Baker's Drive-Thru , and Omnitrans if you have the right skill set for the available position.
With a variety of labor employment in the area, it is not difficult to find work once you apply here if you are qualified.
The Bad Side
The Average Income Is Slightly Lower Than in Other Californian Cities
Working in California may alert you that it has a high minimum wage compared to other states. However, this benefit does not entirely apply to San Bernardino.
This metropolis's per capita minimum wage is only $39,000, or $18.75 per hour. These wages, however, are lower than those available in other California cities such as San Francisco and Fremont in the San Francisco Bay Area. These areas offer a minimum wage of $58,954.
Medical jobs with the highest pay in the metro include general surgery physician assistant, psychiatrist, and hospitalist physician.
So, congratulations if you can find an excellent job in this field. Your average income can still cover your daily expenses here.
That covers everything you need to comprehend about San Bernardino, California, both the good and the bad.
It is a privilege to pen this article to you. We hope you have all the details you need to make an informed decision.
This southern Californian city is appealing, with its bustling urban area providing an excellent laidback attitude. Indeed, if you choose to live in San Bernardino, you can expect more beautiful things.
We will see you here soon. Thank you very much!