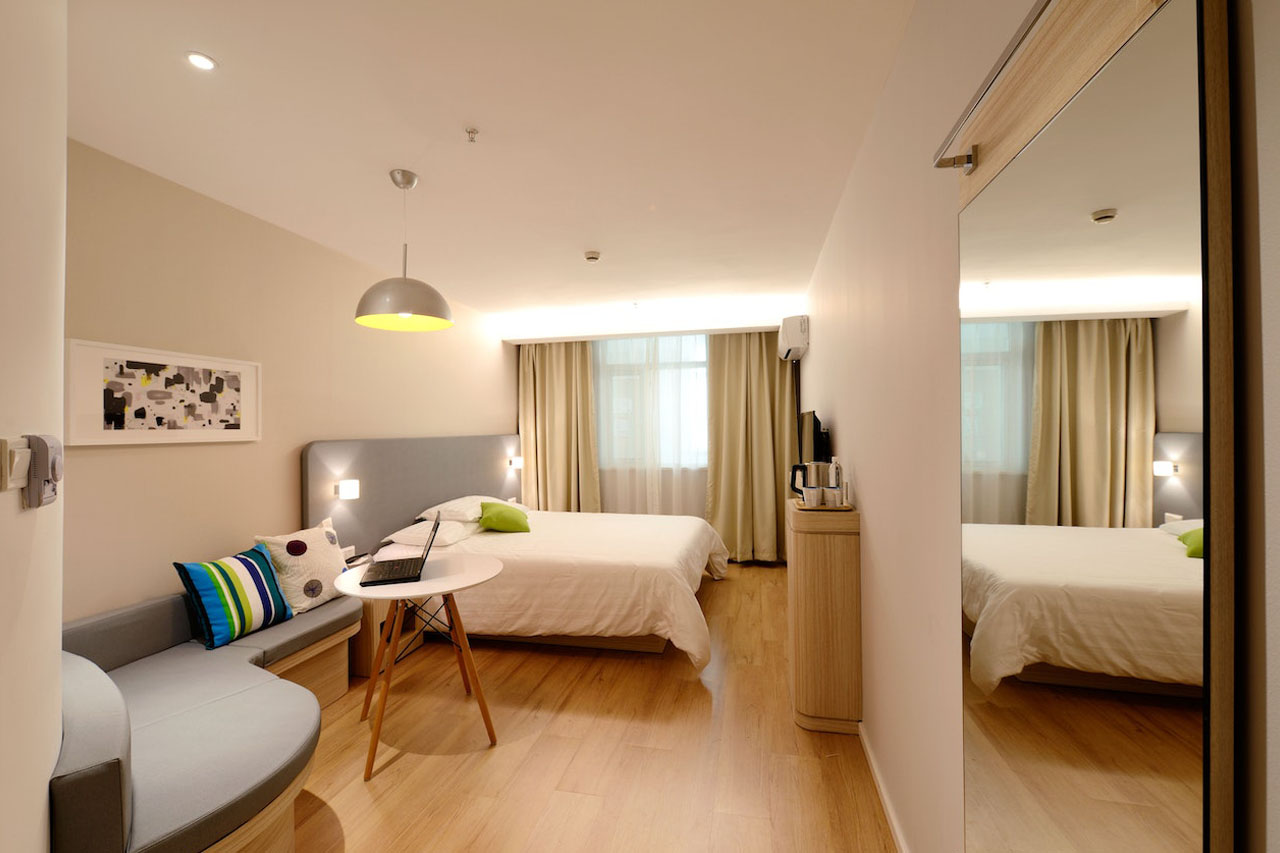 Hotels offer Priceline and other similar companies prices that are cheaper. These are also bookings sold in bulk. The intention is to gain more guests who have the potential to become loyal customers in the future.
Priceline is for price-sensitive travelers. It is a hotel's way to sell deeply discounted hotel rooms to travelers. In return, hotels get customers.
It is guaranteed revenue. Also, guests might turn into loyal customers in the future.
Mode of Priceline is a form of yield management. It is a hotel's way of getting guaranteed revenue in an industry that is fierce with the competition.
Price discrimination is selling super-discounted items to the market. In this case, it would be cheap and super-discounted hotel rooms.
The program works well, mainly for price-sensitive travelers.
Although deeply discounted, not all rooms get the same amount of discount.
But when hotels offer these discounted rooms to customers, it would be guaranteed revenue for the hotel.
Plus, there will always be a possibility that these customers will like the hotel. Such would turn the guests into potential loyal customers.
Also, most travelers who book hotels online no longer go to Google. These travelers go directly to the app or the hotel booking website and book hotels there.
If you are a hotel not on any of these apps, you will miss out on the traffic. And that isn't good for business.
It is because hotels, besides their marketing, websites, etc., also prefer to have their properties listed on these apps.
Does Priceline get cheaper closer to the date?
As you are nearing your travel date, the prices in Priceline go down. It will spike up in the last few days before the travel date. Bid about a few weeks to a month away from your travel date. It would be cheaper.
You can learn several lessons when paying for these sites' hotel rooms.
And I made sure you know of these lessons, especially when booking hotel rooms via Priceline.
For most price-sensitive travelers, our goal is always to balance quality and price.
If the price is low, we expect that we will get a decent room. However, the least we hope for is a good hotel room for the lower price we paid. If we get a hotel room more than what we paid for, we thank the travel Gods.
On the other hand, Priceline allows us to stay in several classy hotels for the price of run-down hotel (or even motel) rooms.
You can learn several things if you have always been booking through Priceline.
Name Your Price – Not the Cheapest
Priceline has a Name Your Price feature and is only sometimes the cheapest in the market. It is a surprise to some, but this is true.
It is always a fact, especially in smaller cities. In these smaller cities, there are times when the hotel rates are super low. Priceline cannot beat them.
Priceline is Not Alone
Priceline is one of the best in the market. It is excellent in what it does, especially for price-sensitive travelers.
However, aside from Priceline, there are more out there.
Several other opaque sites are in existence. But if you ask me, I would go for Priceline still. It is always my first choice when booking hotel rooms.
The Differences in Taxes
Taxes can vary.
If you are trying to save up as much as possible in your travels, you should know that taxes can vary between websites.
There will be different taxes on the same opaque site. Learn to compare.
Prices Going Down
The closer you are to your travel date, the lower the price becomes.
However, this is something you need to be careful of.
The prices can go down for about two weeks to a month before your travel date. But a few days before the travel date, the costs can spike.
It can go up so sharply you would spend your afternoons regretting why you did not book it days ago.
Prices vary. The dates have a role in costs. Just make sure to book at the perfect time.
The Problem with Two Stars
When you see a property with two stars, it is never a guarantee of a decent room.
Two stars will never be safe.
Priceline only works with excellent and reputable chains and brands.
Think about Holiday Inn or Embassy Suites as some examples. Hyatt is another.
These brands always get three to four stars. However, if you go below the three star-mark, you may get hotel rooms you would regret getting.
Two and a half stars would be fine. You can take a risk on that. However, if you go below that, you are risking too much.
Have you heard of the sour apple in the bunch? In this case, these are the hotel rooms with two-star ratings.
Check the Dates
If there is something I should tell you, the date selectors on the Priceline page need to work more smoothly.
It can be slippery.
Because of this, it is easy to click on the wrong month.
Before you finalize your bookings, double (or even triple) check the dates.
Check the month and day on each page. Do this over and over again.
You may have the correct date, but you might need a different month.
It will always be worth checking again and again.
Does Priceline guarantee a room?
If you book your hotel rooms via Priceline, you can guarantee to have a room. The guaranteed room is the hotel room's maximum occupancy, as shown on the itinerary page sent to you after the transaction.
The rooms booked on Priceline come with a guaranteed maximum occupancy room. This detail appears on the itinerary page as soon as you finish the transaction.
Usually, the rooms come with double occupancy bookings. If you have additional guests with you, you may incur additional fees, too. You can pay the extra cost at the hotel as soon as you check in.
You may also contact the confirmed hotel to inquire about your extra guests.
Please review all the critical details disclosed by the hotel before you make your reservations.
Also, you can select bed types ahead of time. It would have to depend on the style of booking.
For example, if you booked an Express Deal, the type of bedding may be something you can select at the time of booking.
The Priceline Express Deal is a Priceline deal where you receive the full itinerary after you book.
There are other types of hotel bookings, too, aside from the Priceline Express Deals.
These other types of bookings will present you with the bed type. You can select from these options when you are making the bookings.
It will be at the hotel's discretion if you have special requests. It would also be subject to availability.
Always remember that if your requests are available, there may be extra charges. You pay the additional charges directly at the hotel as soon as you check in.
Special needs like smoking preferences are needs that hotels need to guarantee. However, you can request these rooms through your hotel after you confirm your reservation.
What are the advantages of Priceline?
The Priceline app has several advantages. There are deals that you will find only in the Priceline app. Also, you can stack discounts by using the app.
Did you ever go through racks at a department store and find a pair of designed jeans on sale for about 50% off?
And if you look at it, the pair of jeans were somehow hidden because they were in the corner of the shelf most would not check. It is as if these corners were those that shoppers do not usually venture into.
That is the type of advantage of using Priceline.
The deals are there. However, all you have to do is to scour some more. Dig deeper.
Priceline will guarantee occupancy for only two guests per room. And usually, these are non-refundable. In other words, there are advantages and disadvantages to booking with Priceline.
Here, I will be discussing them.
Pro: Priceline VIP
Priceline comes with a loyalty program. They call this Priceline VIP.
You can join this program for free. And when you do, you can access several VIP discounts and benefits.
For example, if you search for a four-star hotel in Seattle. A Priceline VIP member will have a rate of about US$137 per night. This rate is for the Thompson Hotel.
Look further into the internet, and you will not find any rate lower than this. Even if you go to the website of Hyatt, the members get rates of about US$170 per night.
Pro: Savings Through the Priceline App
Priceline's app offers several other advantages. For example, you can only find features like the "Tonight-Only Deals" when using the app.
These are deeply-discounted deals that you can nab at the last minute. And yes, you can only get these advantages using the app.
This app is a great way to save, especially if you feel adventurous.
Another feature of the app is "Road Deals."
The Priceline app will provide you with the available hotels along the way. All you have to do is enter your starting point and destination into the app. And this is the type of convenience you can never find anywhere else.
Pro: Great Deals at Boutique Hotels
Usually, when you stay at boutique hotels, it is because of a special occasion.
Most boutique hotels in the market do not belong to loyalty programs. So, paying for your stay using your hotel points is always rare.
With the Priceline app, this is possible. You can score a great deal at a premium boutique hotel for a nice discount. And yes, you can use your loyalty points.
For example, you can search for a hotel in New York for a rate of US$280 per night for VIP members. Everywhere else, it can run for about US$350 per night, including the hotel's website.
If you compare, that will give you more than 20% savings.
Pro: Stacking Discounts
First, you must sign up for the Priceline VIP program.
Through this membership, you can get access to discounted prices. You will also receive coupons and discounts.
Second, you can search Priceline for the best hotel deals. All you have to do is click through a shopping portal like CashbackMonitor, where you can earn up to 10% cashback.
Third, make use of your credit card.
Credit cards offer bonuses for the amount you spend traveling.
Chase Sapphire Reserve, for example, has this benefit.
With the Priceline app, you can combine all these benefits for a triple dip in your savings.
Pro: A Guarantee Occupancy
As mentioned earlier, Priceline gives you a guarantee for occupancy of only two people for every room.
Usually, hotels in the US allow guests of up to four for every room. With Priceline, there is only a guarantee of two persons per room.
It can be an issue, especially if more than two of you are traveling. And it can be difficult to snag the best deal in the market.
Unfortunately, the Priceline app or the website does not feature a solution to this. However, you must use several deals across different mediums to get the best price.
You can use VIP deals, Pricebreakers, Discount coupons, express deals, road deals, and much more.
These can be confusing in the end.
Ask for the rates for the extra person. You will be paying the excess as soon as you check in. Or if you can, call the hotel as soon as you are done booking.
Pro: Website versus App
There are also several differences between the Priceline website and the Priceline app.
Most of the deals are those you find when you use the app. Road Deals and Tonight-Only Deals are just some of the common examples.
Con: Non-Refundable
Its cancellation policy of Priceline can be restrictive. The same is true when it comes to their refund policies.
Over the years, there may have been changes in Priceline's policies because of the pandemic. However, canceling your booking and getting a refund can still take time and effort.
This disadvantage holds in regular and even deeply-discounted bookings.
—-
Overall, the Priceline experience is something you cannot exchange with others. Priceline is the best there is in the market.
However, it would help if you considered the pros and cons of booking via Priceline.
An online travel agency is an excellent way to save money on hotel stays. However, you have to be savvy and smart when you book. You have to be for you to secure the best possible deal.
Check the dates, compare prices, and ensure that you have firm dates before finalizing your reservations.
Also, make sure to understand the limitations. Only then will you be able to snag the best deals and enjoy your hotel stay.