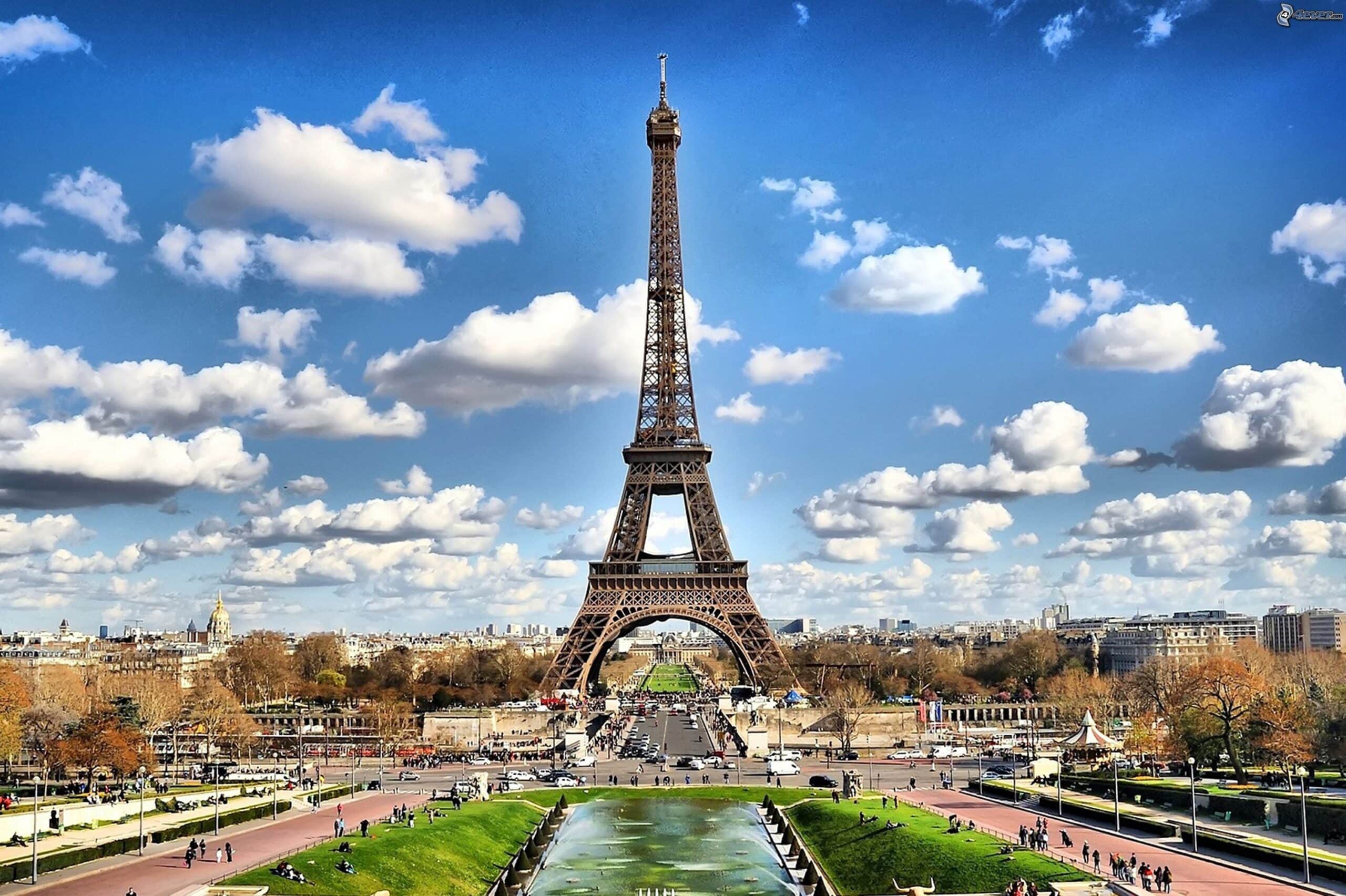 I would be crazy if I tell you the city is not worth visiting. Of course, it is!
Paris is the capital city of France. Aside from its romantic vibe, the city is also the center of Europe's art, fashion, and culture. I guess this is the center not only of Europe but of the world.
Paris is a lot more than just the Eiffel Tower. When in the city, one can feast his eyes on wide and beautiful boulevards. Also, the River Seine is a beauty to behold.
The city is also known for the Norte-Dame cathedral.
It has a cafe culture that attracts tourists – the romantic and non-romantic alike.
Aside from its culture and its sights, there is the food to think of. Paris is home to the most intricate, savvy, and sophisticated cuisines in the world. It is the training ground of many chefs and food masters that continue to awe the world.
Aside from all of these, Paris is beautiful.
I know that when one lists down the cities, he wants to visit, Paris would always be part of that list.
It has all the flavors of a perfect tourist destination.
So if you ask me again if it is worth visiting, I can give you a big YES! Or should I say, oui?
How many days do you need in Paris?
Paris is one of the world's most beautiful cities. It is famous for its food, sights, and its air of romance.
We all know that when traveling, it is of utmost importance to organize everything. But with a trip to Paris, I tell you it is hard to organize.
Visit the city for a day, and I know you would be yearning for more. I don't want you to end your trip with regrets. So, if you can stretch your holidays to at least a few days, do it.
Paris is a city that needs a little more savoring. What I mean is that when visiting the city, you have to take it slow. There's no rushing from one site to another like in other countries.
When in Paris, make sure to savor the moment. Some would be content in taking a selfie by the Eiffel Tower and rush to the next destination. This is not the way to enjoy the city. Instead of rushing, why not take a stroll by the Eiffel Tower?
When in Paris, you have to let the city get into you. It takes a few days of immersion. But once it gets inside your system, you would appreciate Paris more than the rushing tourist.
And once your feet get tired, sit by a street cafe and order a latte and some intricate pastry.
Or why not take a seat by some cafe and watch the people pass you by?
The city calls for slow immersion into its sights and sounds. This is the reason why you need more than one day to visit Paris. You can never rush the city.
Yes, a day in the city is possible. But is it worth it?
Is it worth going to Paris for a day?
That would have to depend on a lot of things.
Are you coming from a neighboring country? Or are you flying from Asia or another continent?
If you are taking the train from London, for example, touring Paris for a day will be a little bit OK.
To be honest, one day in Paris is not enough. I should say you need as much time for the visit as you can. But if you only have a day to visit the city, you can make do with what time you have.
If there is one thing that you need for a day trip to Paris, it is that you need to organize the trip well.
Trains from neighboring countries go to Paris on a regular basis. London is about a couple of hours. Switzerland is near and accessible. All you need is a few hours, and you're in the city.
Once you are in Paris, where do you go? A day trip to Paris will never be complete without a visit to Notre-Dame. You should also drop by the Marais. It is here that you get crepes for lunch.
By this time, you still have enough hours to visit a few museums. And finally, as evening sets in, you can go and see the Eiffel Tower up close.
As I've mentioned earlier, a day in Paris is not enough. You will most likely choose to miss other sights. Do you go to all the museums, or you only choose one? How about seeing the Louvre instead of the Notre-Dame?
A day in Paris also risks the possibility of you watching a show at the Moulin Rouge. You may also choose one or two museums instead of visiting them all.
While a day in Paris is possible, I wouldn't recommend it.
Is it safe to walk to Paris at night?
If you are visiting Paris for the first time, you may be in awe at its idyllic glow. The promise of a beautiful French experience is nagging and exciting.
The city is safe for tourists.
One of the things that you have to watch out for is scammers and pickpockets. Aside from them, you will be safe. But you have to remember, while these are petty crimes, the target is always the tourists.
Paris has also been a target of terrorism in the past few years. The US State Department advises its American travelers on increased caution. While there were threats before, this is not a regular reality.
You may look at Paris as a city that is progressive. But no matter how modern the city's vibe is, one can also encounter discrimination and racism at some point.
Like anywhere else, one can also encounter bouts of harassment or discrimination. You have to note, though, that these incidents happen on the outskirts.
Paris is also great for solo travelers. While walking during the day is safe, one must take extra precautions when walking at night. This is true, especially if you are a solo female traveler.
Always stick to areas that are well-lit. And be very vigilant.
While women are safe, one must take extra care.
Also, whether you are a male or female, steer clear from these areas:
Les Halles
Chatelet
Gate du Nord
Stalingrad
Jaures
These and a few more areas are safe most of the time. But these places are also common places for gang activities. These are also sometimes locations of hate crimes.
And when going back to the hotel late at night, always take a cab. Never take a metro.
The city is safe in general. Taking the common precautions will get you by.
Why is Paris a tourist destination?
Every year, an estimated 50 million tourists (or more) visit Paris. This number is way more than any other city gets when it comes to tourism.
But how did Paris become so popular with the tourists? What makes the country so attractive to vacationers year in and year out? Here, we take a look at a few reasons why the country is so famous to holidaymakers all over the world.
Paris is The City of Lights
Let's start with the obvious. Paris is a magnet to foreign visitors.
But what attracts these visitors? Where does anyone start?
Well, there's the romantic vibe the city brings. We also have to consider the beautiful architecture. Then there's the Louvre museum. And who can ever forget the Eiffel Tower?
Plus, when in Paris, one cannot but stop and think of sitting in a nearby cafe. The idea of seating yourself in some corner, watching people and the world pass you by is tempting at all levels.
In the past few decades, the Europeans and the Americans would frequent the city. But in the past few years, Paris's beauty attracted even visitors from the Far East.
It is now common to find Chinese tourists visiting the Champs Elysees. Whether it is to shop or to tour around, the Chinese tourists invaded the city.
And of course, who can ever forget Disneyland?
Disneyland Paris is a destination all its own. On the eastern side of the French capital is this theme park frequented by everyone in Europe.
The Sun, the Sea, and the Mountains
Unknown to many, during the summer season, the French prefer traveling within France. You may ask why.
Well, if you ask a Frenchman, he might tell you three things. One is that the country has a wide array of sandy beaches. And if you prefer snowy mountains, the country has it, too. And finally, the countryside is as beautiful as any elsewhere.
With all these three found in excess in the country, why would you even dare go somewhere?
France's different regions have varying climates and views.
In a nutshell, the country provides everything for everyone. The Germans may visit the beaches. English may prefer going to the countryside. The Americans may prefer immersing themselves into the culture.
Visiting Paris gives you access to all these. With a train ride away, you get the sun, the sea, and the mountains.
The Location
What draws tourists to Paris every year is its strategic geographical location.
For example, it is easy for the Brits to hop on to a train and travel to Paris. The UK has unreliable summers. This is the reason why its nationals can visit Paris without so much of a fuss.
The same goes for the Germans. It is also common to find Germans flocking the city.
Another advantage of Paris is that its location is strategic. A huge chunk of tourists that visit every year is on their way elsewhere. When you are on your way to Spain or to Italy, you would more likely pass by France.
And what better way to spend your holiday than to drop by Paris for a day or two?
Art, History, Culture
France has a rich and tumultuous history. From the years of Napoleon the French Revolution, there's a lot to learn in French history.
Paris's historical sites are available to tourists. There are battle sites like the one in Somme as well as the D-Day landings. They also have beautiful chateaux, churches, and cathedrals all over the city.
All over the city, there are museums and art galleries. One famous destination is the Louvre. It is home to the famous Mona Lisa and about 35,000 other artifacts. It attracts about 10 million visitors in a year.
In a nutshell, Paris has it all. It is close to the beaches and the countryside. It has a romantic vibe. It has a culture and a rich history. All these, and more, are in a single city, Paris.
What should I avoid in Paris?
Paris has anything and everything a tourist would want in a city. When visiting, it is important that you plan ahead. Here, we tell you about the things you should avoid doing when in the city. Be sure to take notes.
First of all, limit your meals to famous brasseries.
While you may have heard of this place or that place, it is wise that you limit your time there. Most of the time, these belong to big chains that are taking advantage of their popularity. The price to quality ratio is something you don't want to know.
Next, make sure to explore other shopping areas than the grands magasins.
I know it's tempting. I know there are cheap finds in these amazing department stores. But Paris is more than just these places.
You may find the famous Marais or the Golden Triangle. While I agree these places have treasures and troves, you should also make sure to explore.
Once in a while, you will find shopping centers in street corners that can be a shopaholic's heaven.
One other reminder is not to dine in touristy areas. You can get one or two meals for the whole duration of your vacation. But get all your meals from these places alone. Paris has more to offer than these famous joints.
Make sure as well to plan ahead of the museums you're going to visit. As such, do not ever skip smaller museums. They're as amazing as the bigger ones.