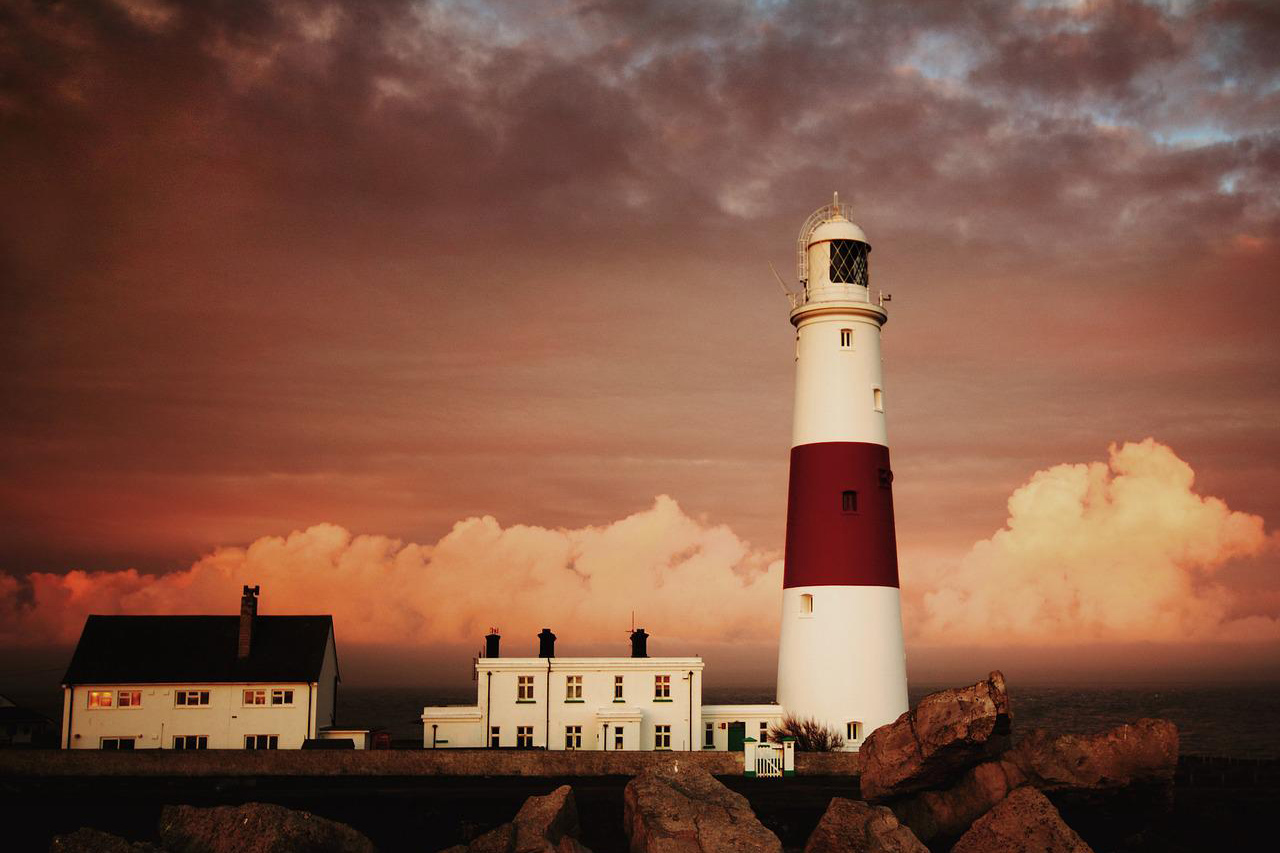 If you are pondering migrating to a new metropolis, Portland, Oregon, is one of the best options.
Because of its consistently clean and green advocacy, this metroplex is among the greenest cities in the United States. Aside from that, it has a diverse economy, a vibrant entertainment scene, beautiful outdoor spaces, and a sizable city limit.
Little did you know that Portland is also known for keeping things weird. I mean, is it this strange here? The answer may be right around the corner if you become a local.
However, the inland port city in the Willamette Valley region is not all exemplary. There are still drawbacks to consider if you want to settle in the area.
So, let us look more closely at the advantages and pitfalls of potentially living in Portland, Oregon.
Is Portland, Oregon, A Good Place to Live In? The Greenest Town in The State of Oregon
The Good Side
There Is a Handful of Green Spaces Here
Portland ranks ninth as the greenest city in the United States, and it is easy to see why. It has a compelling reputation for protecting the environment through clean and green advocacy.
The government has permanently protected more than 8,100 acres of ecologically valuable land. There are at least 279 natural areas here, with Forest Park, the largest wilderness park within city limits in the United States. It covers more than 5,000 acres.
Other notable parks in town that locals enjoy visiting on weekends or during noteworthy events include Mill Ends Park, the world's smallest park to date. The Tom McCall Waterfront Park also has a fountain, numerous monuments, and hiking and biking trails.
The Oregon Zoo, Hoyt Arboretum, and the Portland Japanese Garden are in Washington Park, just west of downtown Portland.
Wherever you go in town, you can expect to find parks and large green spaces that will make you happy. Furthermore, the shade is a welcome relief on a hot and humid day.
The Millennial City
Living in Portland will give you a laid-back vibe, which is why young professionals prefer to relocate here. The city's overall population contains 18.2% millennials.
Aside from the excellent economy, there are a few other reasons young adults choose to live here: an abundance of coffee shops, a highly walkable neighborhood, and a plant-loving community.
This metropolitan area is not as large as neighboring Seattle and Albuquerque. So it is manageable to get around and choose between the 500 food carts, 1080 coffee shops, and 132 breweries for a relaxing day.
Portland's International Airport
One of the significant advantages of a growing city is having international transportation, which Portland has. It is home to Portland International Airport, one of the best in the country.
It improves business opportunities for its residents, neighboring towns, and Oregon. This airport serves the metropolis, bringing in and out approximately 22,000,000 passengers annually.
The average daily passenger count is around 63,000, which is higher than the national average of 51,000. It is also the most extensive air transit terminal in Oregon, accounting for 90% of air travel and more than 95% of freight cargo.
The Incredible Food Scene
Portland's food scene is a haven for food enthusiasts and anyone looking to sample a diverse culinary culture.
What is great about Portland is that locals prefer to eat at small diners rather than chain restaurants. There are restaurants, food trucks, and other dining options in the surrounding area. Even if you are a local, there will be new pop-up diners and eateries to discover daily.
The Screen Door Eastside, Salt & Straw on the Alphabet District, and Pine State Biscuits on the Alberta Arts District are a few examples.
Andina Restaurant serves Peruvian cuisine, while Lechon in Old Town-Chinatown provides gluten-free accommodations. Meanwhile, start your day with a delicious breakfast or brunch from Cheryl's on the 12th.
Whatever meal you desire, Portland will try to serve you only the best farm-to-table food that will satisfy your cravings.
Portland's Mild Weather
One of the most valuable features of Portland is its mild weather, which is neither too hot nor too cold. It has four distinct seasons and a Mediterranean climate.
One myth you may hear is that it rains daily in Portland, which is technically not true. It rains, but not much, and never in torrents. Showers are usually gentle and brief, but that does not stop residents from appreciating the metropolitan area.
Summers here are dry and warm, with average temperatures not exceeding 70 degrees Fahrenheit. Meanwhile, the mild and wet winter brings an average of 36 inches of rain and 4.3 inches of snow yearly.
The Bad Side
The Seasonal Affectionate Disorder During Rainy Days
The challenging thing when living in Portland is that it rains excessively in a specific span of months. This situation is why most people consider it a wet city, which is not appealing to others.
Wet weather causes Seasonal Affective Disorder. SAD is not a medical condition but a mood disorder caused by a lack of sunlight. From October to May, rainfalls are non-stop; therefore, SAD can come more often during these months.
Most of the time, living here will require you to wear raincoats and boots and bring umbrellas. However, there are many ways to enjoy the rainy weather and beat the season.
You can go to Proud Mary Coffee or Coava Coffee Roasters. Following heavy rains, you will still have sunny days.
Heavy Congestion Is a Big Problem
Another significant disadvantage is the heavy traffic, making commuting within and outside Portland difficult during peak hours.
The Portland metro area is ranked 14th in the country and 115th worldwide for this heavy traffic jam. Fifty-nine percent of the 2.9 million population owns a vehicle. The cause of this congestion is that a handful of people drive home from work in the metro area.
Expect bumper-to-bumper traffic on Interstate 205 Southbound between 2:30 pm and 6:00 pm, which can last up to three hours. The same is true for Interstate 205 Northbound, where drivers average 35.4 mph during the evening commute, one of the slowest in the region.
What Is the Cost of Living in Portland, Oregon? – Sales Tax No More
The Good Side
There Is No Sales Tax Here
Living in Portland means you can save money because there are no sales taxes to pay. This advantage means you can go on a tax-free shopping spree if you live in the area.
For example, you could spend $100 on shoes from Halo Shoes. In that case, you will only pay $100, and your receipt will show no other sales charges. The same is true for any products you purchase in your neighborhood.
Even though Portland's cost of living is higher than the national average, this benefit makes prices in this metropolitan area appear to be a deal compared to nearby Seattle's 10.1% sales tax.
Low-Cost Medical Attention
One of the best draws when you move to Portland is that you will pay lower medical care costs. The city has a lower average rate of 85.9 than the national median.
One of the primary reasons is that Oregon provides an excellent medical plan for employees not covered by their employers' health insurance. This Oregon Health Plan covers doctor visits, hospitalization, mental health services, dental care, and limited vision care.
Some programs specialize in assisting tribes in obtaining adequate healthcare and offer a no-cost-sharing plan if they have a low income.
The average cost of overall healthcare insurance in the Portland metro area is $397, which is lower when compared to other cities that offer the same coverage.
Portland's Affordable Utility Expense
Portland pursues a better campaign to reduce carbon emissions and resort to alternatives that can make their residents save money on utility bills due to the city's advocacy for a cleaner and greener neighborhood.
The average monthly energy bill in the metroplex is $154.07, water is 169.54, and gas is $5.49 per gallon. You will pay an extra $66 per month when you add internet charges.
Locals frequently use solar power to reduce electricity usage and lower bills where solar panels cost $2.59/W. When you use one, you could save up to $1,389 per year.
You Can Find Cheap Food Here
Even though Portland is a bit more expensive in terms of food prices, you can still find better deals here. The average Portlander will spend $372.35 per month on groceries.
Grocery Outlet Bargain Market and Alberta Cooperative Grocery have better deals and promotions.
You will spend $18 per meal when dining out. There are approximately 3,140 restaurants, pubs, coffee shops, and seventy breweries, so your options are limitless. Top Burmese offers low-cost vegan options, while food trucks like Breaking Buns and Ricos Burritos offer you affordable lite snacks.
The Bad Side
Its Overall Cost of Living Is High
Although some of the living costs in Portland are lower, the overall cost is higher than the national average. It has around 130.8, with its expensive housing market being the main contributor.
When you live in Portland, you can expect to pay more for transportation, home purchases, and rentals. These determinant rates go above the national median. So, if you decide to resettle here, make sure you have a stable job or another source of income to survive in the city financially.
Luxury Price for Your Home and Rental Value
Another financial obstacle in Portland is its luxury home prices and rental costs. The average home in this area costs $536,900, with a monthly fee of $1,167 for a studio apartment.
The Pearl District, Old Town Portland-Chinatown, and the Nob Hill-Northwest District are the most expensive neighborhoods for tenants in Portland.
Meanwhile, affordable communities in the city, such as the Eastmoreland, the Northwest District, and Richmond communities, range from $370,000 to $450,000. These places will still provide you with the same amenities as living in the Downtown area but at a much lower cost.
Why Work in Portland, Oregon? Better Job Prospects
The Good Side
You Can Land a Decent Job Here
Portland's diverse range of industries entices you to relocate here. If you want to grow your profession here, you should consider applying to large corporations such as Nike, Adidas, and Columbia.
Providence Health & Services has 21,000 employees, Oregon Health & Science University has 18,048, Legacy Health has around 13,120, and Fred Meyer Stores has a retail headquarters in the city with 9,525 employees.
Establishments and other industries also have openings and welcome new workers. So, whatever job you seek is still available in the metro.
Portland's Better Wage
If there is a job opportunity, the salary is also at stake; in this case, working in Portland is a better choice.
It has an annual average salary of $69,000 and can go up to $100,000 depending on the company and position. Most of these high-paid employees came from large corporations such as Intel and Adidas.
Portland's minimum hourly wage is $13.25, which is $1.25 higher than Oregon's standard minimum and nearly double the national minimum of $7.25. So, if you are a wise resident, you can live off this basic wage and maintain a comfortable lifestyle in the area.
The Bad Side
Income Tax Is High
One of the worst consequences for working people who live in Portland is that they are not exempt from paying their annual income tax.
This local government-mandated tax obligation affects their total pay. Portland's income tax rate is 9.0 percent, twice as high as the national average of 4.6 percent.
As a result, before you receive your salary, ensure you know you will not receive the total amount. So budget your wage ahead of time.
That summarizes all the best and worst things to consider when deciding whether to live in Portland. We hope you love reading our article as much as we enjoyed penning it for you.
It is a fantastic deal if you want to establish roots in this bustling neighborhood. Portland is a beautiful metropolis, and it takes admiration to want to relocate here soon.
Thank you, folks! See you at our next destination!