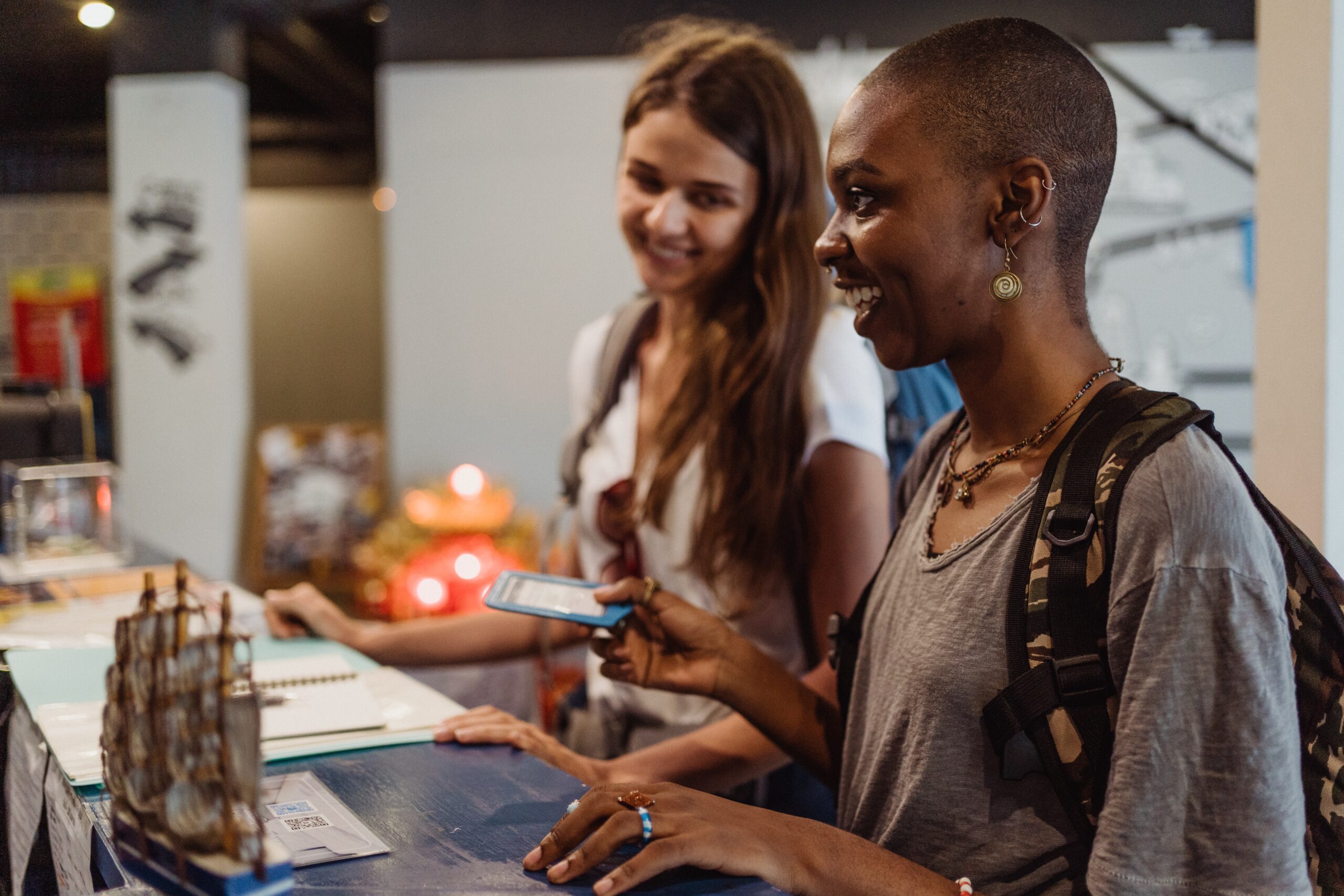 Hilton allows early check-in. But the hotel chain does not provide its guests with a guarantee. The possibility of early check-in depends on the availability of the rooms.
The concept of early check-in is quite similar to most hotels. You can only do an early check-in if there are available rooms.
The same is true with Hilton hotels.
But what separates Hilton from the others is its online check-in.
This feature is unique to Hilton and a few more hotel chains.
Guests can now check-in online even before they arrive at the hotel premises.
Another feature is that guests can select a room of their choice when checking in via the Hilton Honors app.
And I am going to teach you how.
Here, I will walk you through the whole process of checking in online. I will also be telling you what to expect when using the app.
Online Check-In – How It Works
You can do your online check-in at least a day before your exact arrival at the hotel premises.
The first thing you do is log in using your Hilton Honors app.
Open your app and log in your account information to see the details of your stay.
Once logged in, key in your estimated arrival time. The usual check-in time is at 4 PM. But does Hilton allow early check-in even when booked online?
The answer is yes.
You can opt to check-in for your stay and arrive early. If there are rooms available, the staff can immediately usher you in.
And if you are wondering about charges, no, there are no charges for early check-in.
Remember that you can get that much-needed rest as soon as a room is ready.
Choosing a Room
Another notable feature when booking online is the capacity to choose a room.
After checking in online, you will have a pre-assigned room to your name. Most guests do not know that you can change your room or keep the pre-assigned room.
For example, if you want to be on a floor lower than the pre-assigned room, you can choose not to keep the pre-assigned room. You can opt to pick another one.
During the online check-in, you have access to the number of rooms per floor. You will also see each room's location within the building.
Now, if you want something more specific, you can consult other apps like Google Earth. This app can help you identify which room faces which.
So, if you want a room that faces the pool rather than the parking lot, Google Earth can help you out.
Using such apps is beneficial.
Spend a few minutes identifying the perfect room for you. Because once you finish choosing and confirming the room of your choice, you can no longer change it.
So, before confirming the room of your choice, think twice.
Does Hilton do a late check-out?
Hilton can offer it to its guests if it is a matter of late check-out. However, how late the check out varies per Hilton hotel. Late check-outs depend on the availability of rooms within the property.
Now, for some reason, you need to check out late.
It could be because your flight is still in the early evening. Or it could be because you did not get enough sleep the previous night.
Whatever your reasons maybe, you are now considering the option of a late check-out.
If Hilton does offer early check-in, does it also offer late check-out?
The answer is yes.
Late Check-outs at Hilton
In the past, late check-outs were favors you had to ask from the hotel. The possibility of a late check-out is something you ask from them as soon as you check in.
These days, however, most hotel chains offer late check-outs. It is so common it established itself into becoming a perk of staying at such a hotel.
Late Check-outs and Room Prep
Hotels need to assure their guests of the safety they deserve these days.
Most hotels post signs showing rigorous cleaning and disinfecting protocols, especially in common areas where people meet up.
Aside from the common areas, rooms are getting deep cleaned regularly.
Some hotels use electrostatic sprayers to sanitize large areas quickly.
On the other hand, Hilton conducts deep cleaning in every room. Even light switches and TV remotes get their regular deep clean.
How do these measures affect late check-outs?
Late check-out has dependencies on the availability of rooms. The availability of rooms is also dependent on the deep cleaning procedures and how fast they finish.
These days, deep cleaning of rooms takes more time than before.
And so, if the hotel occupancy is high, your request for a late check out may not be possible. And even if you do, expect housekeeping to check on you once in a while.
Again, cleaning these days takes longer compared to before.
The cleaning staff are undoubtedly anxious and would like to start cleaning the room as soon as possible.
Late Check Outs at Hilton
As you already know, Hilton offers late check-outs when available.
But they do not advertise it.
Late check-out is, in fact, available to all guests. Whether you are a member tier or higher, you can do late check-outs as long as possible.
However, how late you can check out depends on each Hilton property. Because again, it all depends on the availability of the rooms and the hotel occupancy rate.
At Hilton, even if you are at the highest elite status, you do not have that guarantee of a late check-out.
If there is a keyword, you have to remember it is this: availability.
If you want to be sure, you can call the hotel even before arriving.
Does Hilton do early check-in? Call them to find out.
Do they allow late check-outs? Pick up that phone and call to be sure.
Can you check out of a hotel early?
You can always check out earlier than the check-out schedule. But if you are cutting your stay at the hotel short and would not be paying for the remaining days, you have to talk to the hotel staff.
In Hilton or any other hotel, you can always leave whenever you want to go.
You have to declare yourself at the front desk when checking informally. But when checking out, you do not have to do that. You can always leave whenever you want.
Some guests walk out without so much of a glance at the front desk. Their credit cards would reflect the hotel stay as most hotels, upon check-in, have these cards on file.
But speaking of early check-out, many possibilities may be significant.
Early Departures
When you asked about early check-outs, you may have thought about early departure.
An early departure is if you booked for seven days but wanted to leave after five days.
Will the hotel keep your money for seven days? Or will the hotel give you back the money equivalent to two days?
We will discuss that later.
Early Check-Out
An early check-out is when you want to leave the hotel earlier than the check-out schedule.
An example is when the check-out time is noon, and you want to leave at 10 AM. Can you?
As you already know, yes, you can.
Hotel Charges
If, for example, you already booked for seven nights and you decided to depart early.
This one is what we call early departure.
Will you be paying for the seven days? Or will the hotel refund the remaining two days?
The answer has dependencies on the hotel. Some hotels would charge you for the whole duration of your booking even if you depart early. Some hotels have policies that allow a refund of the remaining days.
There may be a charge. Most hotels would charge an early departure fee. This fee is for cutting your stay at the hotel short. However, the early departure fee is cheaper than the hotel charging you for the remaining nights you did not use.
But you should also know that some hotels have policies that do not refund the amount you already paid, which means that they will charge you for the entire period you booked.
Such is common in hotel reservations where you booked a deal.
Also, know that even hotel chains have different policies on early departure. It is thus advisable that you always read that specific hotel's policy. It is dangerous to assume that since the other hotel does not charge for early departure, this hotel will also not charge.
A hotel's website will always contain all the information that you need.
Early Departure Charges
Checking the website of hotels, you would find that the fees for early departure vary.
Some hotels would charge you 50% of the total amount of unused nights. Others would require you to provide them at least 48 hours of notice before the early departure date for them to refund. Some hotels will not refund you at all.
And the differences in each hotel's policy go on.
As previously mentioned, it is always safe to get in touch with the hotel management to discuss such matters.
Once in a while, you get cheaper hotel rates because you booked seven nights. But if you cannot complete the seven nights of stay, you cannot expect the hotel to refund you. It is because the rate you paid is part of a special deal.
Take note that how the hotel reacts would depend on your reasons. It will also depend on your agreement with them when you check in.
Some hotels can show sympathy for valid reasons. Such reasons would include family emergencies and the like. Indeed, the hotel would understand why you need to depart early and at such short notice.
For me, I leave you with one important reminder. And that is always to read the Early Departure Policy of the hotel before you book. It would also be helpful to read the hotel's Cancellation Policy.
And if you are wondering, Hilton charges US$50 for early departures.
How early can you check out of a hotel?
Most hotels in the US have check-out time scheduled at 11 AM. But you don't always have to wait for 11 AM before you can check out. You can leave as early as you can, even before the sun rises.
Most of the time, before you book or check into hotels in the US, you give them your preferred mode of payment.
The mode of payment is for an obvious advantage.
You no longer need to follow the usual check-out procedures of other hotels when you leave.
That only means that you do not need to formally hand over your room keys at the front desk when you check out. All you have to do is get out of your room and leave the premises.
If you could provide the hotel with your preferred mode of payment, there is no need for you to stand in line. Although, of course, I should say it would be more polite if you could talk to a staff member and hand them the keys.
If you are considering changing your mode of payment, you can get a printed copy of the bill. You can then review all the charges to see if everything is correct. There is no need for you to see the front desk.
And yes, you can do this anytime you want.
Most guests would ask hotel staff to send the bill to their rooms at least a day before leaving.
In this way, all the guest has to do is hand back the key and bid the hotel staff goodbye.
For some, they don't even do this. Some guests would get up and leave the premises.
But then again, it is more polite to let the hotel staff know that you are leaving. In this way, they would see that you have already left. As such, they can deploy housekeeping to visit your room and start cleaning.
As earlier mentioned, you can always check out before the check-out time.
Most hotels in the US have check-out time scheduled at 11 AM. And just because it is at 11 AM does not mean that you need to wait for 11 AM before you can leave.
Most guests leave before the scheduled check-out time to catch their flights.
Because why wait for the check-out time when you need to leave early? You can't miss your flight for such a reason, can you?
You let me know.