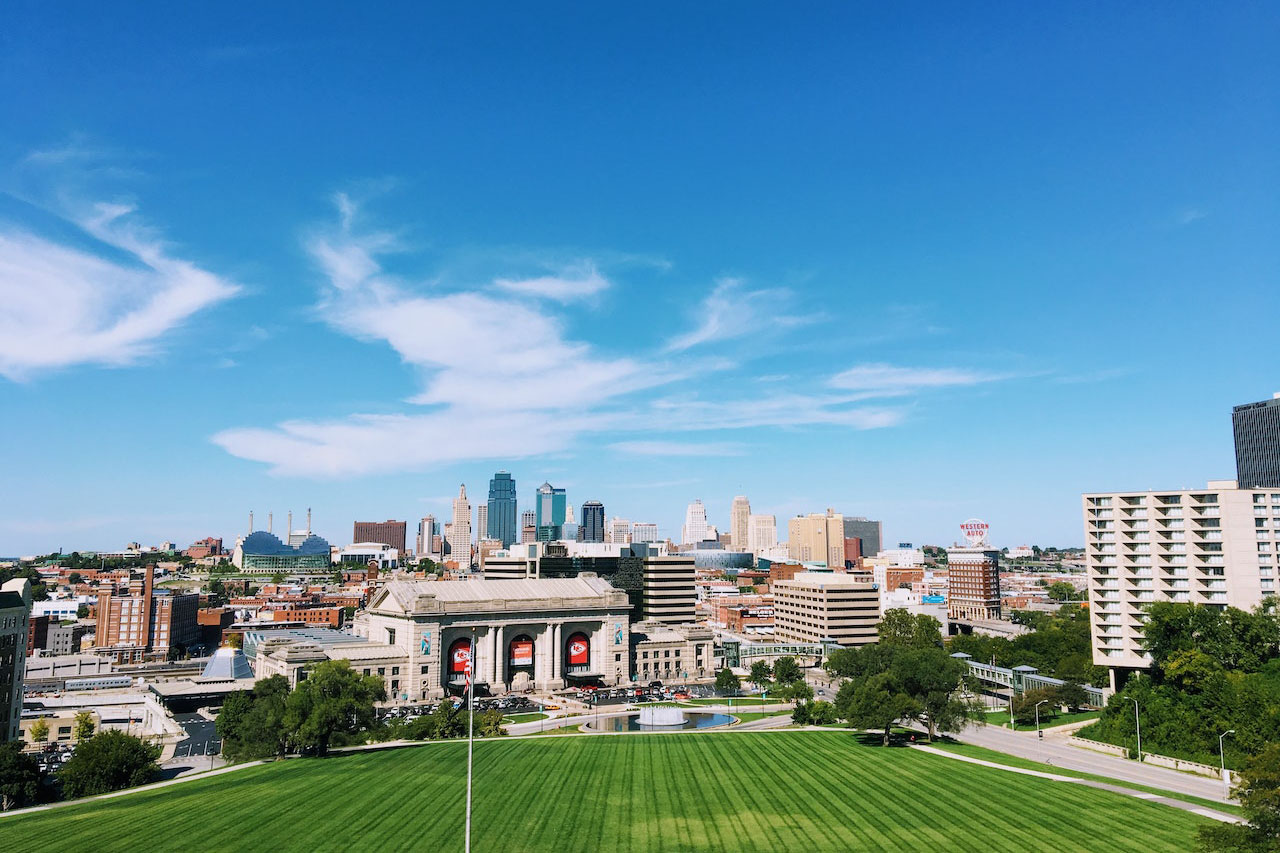 As the heart of the Midwest, Kansas City evolved into a cultural and commercial hub, attracting many global visitors. Barbeque and blues are the first things that come to mind when we mention Kansas City. But more than the smoked meat and live music, Kansas City offers much more to any traveler.
The city is the center of Missouri's theater, dance, and opera. It has tons of historic architecture but a touch of modern-day city amenities. There are exciting shopping centers, pop street art, and a vibrant distillery scene. Visitors will surely enjoy exploring this Midwest City because of its interesting attractions.
So, let's get to know this city more and explore these +12 Things to do in Kansas City without a car:
City Market
Of course, the top on this list that you should not miss is the City Market. The City Market played a vital role in the commerce and economy of the city today. It offers an immersive experience by visiting a historic commercial center in Kansas City.
The market offers many city amenities, from cafes and restaurants to specialty grocers and shopping areas. It presents everything you need, from great food to lively entertainment and unique city attractions. Here you can explore a world of flavor as it offers traditional and ethnic cuisines.
The City Market is undoubtedly worth visiting if you want to get the best out of Kansas City. It is also home to specialty grocers where you can buy year-round produce such as fresh meat, poultry, and cheese. You can also participate in exciting activities, including relaxing yoga classes or retail training centers.
Boulevard Brewing Co.
Kansas City has an incredibly vibrant distillery scene, and your visit to the city will not be complete if you fail to see the Boulevard Brewing Co. It is one of the best points of interest in Kansas, founded in 1989. The company is considered the largest specialty brewer in the Midwest.
Boulevard Brewing Co. has already proved that it is a strong force in the brewing industry in Kansas City. It only offers fresh and flavorful beers from the finest and superior ingredients used for brewing. The products underwent an extensive brewing technique to provide people with high-quality beers.
When you get to the place, you can ask for a guided tour to learn more about the company and its brewing process. You have the chance to see the first floor, where you can witness exciting exhibits about the Boulevard and beer. Then, you can reach the second floor offering you a different kind of experience like having a stunning view of the city center.
Blue Gallery
Another interesting site to visit in Kansas City is the Blue Gallery. It is a premier art gallery in the Midwest and garnered numerous awards recognizing its excellence. The gallery received KC Magazine's Best Private Gallery, Ingram's Magazine Bronze for Best Museum, Magazine's Best Art Gallery, and KC's Favorite Art Gallery in the past years.
Here you will find a well-curated display of visual arts from contemporary artists. You will notice that most of the shows have a strong use of blue following its name – Blue Gallery. It indicates that the gallery exhibits exceptional works of art.
The gallery is conceptualized explicitly as a sanctuary for various artists' art, passion, and creativity. It ensures that the visual arts and creativity remain accessible to everyone by offering good art deals.
Kansas Speedway
Those who love to watch speed racing on television can enjoy a real-life experience through Kansas City Speedway. The Kansas Speedway is a 1.5-mile oval along the Village West of Kansas City. The ultimate motorsports experience is a garage area and a first-class racing environment.
The place regularly hosts yearly NASCAR races since its foundation in 2001. Since then, it has become a famous venue for speed racing where people gather and watch a race competition. You can choose from Wise Power Fan walk, Ignition Garage, and VIP Tailgate. There are various tickets you can purchase depending on your points of interest.
Have a weekend full of fun at Kansas Speedway. Bring your family or friends along, and pump up your adrenaline as you watch an exciting and thrilling race. Check out the food and beverages that are readily available in the vicinity, too.
Sea Life Kansas City
Enjoy the beauty of marine life by visiting an interactive aquarium called Sea Life Kansas City. The place is at Crown Center and is home to different aquatic creatures and marine life. The Sea Life Aquatic Center also houses a 360° ocean tunnel accessible to visitors.
The Sea Life Kansas City is under the operation and management of Merlin Entertainments. It is an excellent venue to bond with your family while traversing an impressive ocean tunnel. There are plenty of activities in store for everyone, especially for kids.
Discover amazing marine creatures such as sea turtles, jellies, and stingrays. You can check its more than 11 interactive exhibits, such as Stingray Bay Exhibit, Doodle Reef, and Tropical Ocean Exhibit. There is also the Peppa on her Aquarium Adventure, where you can see little piggies while they are having fun with the sticky starfish and puddles through the mud.
Arrowhead Stadium
You can stop by Arrowhead Stadium for those who love watching football games. It is the home turf of the Kansas City Chief and is widely visited by fans from Missouri. The stadium opened in 1972 and can hold up to 76,000 seats.
Arrowhead Stadium is also a concert venue where huge artists like Guns N' Roses and Taylor Swift get to perform. Rolling Stones also held a concert attended by thousands of fanatics and supporters.
The stadium has impressive sports facilities like luxury suites, restaurants, and concessions. You will find the stadium a complete entertainment package, especially after its multi-million worth of enhancement and renovation.
The National Museum Of Toys And Miniatures
The National Museum of Toys and Miniatures is a massive hit among locals and travelers. It was established in 1982 and displayed an extensive collection of Mary Harris Francis and Barbara Hall Marshall. The attraction is inside the University of Missouri.
It is a renowned museum and home to the world's most extensive miniature collection of toys and other pieces. It holds permanent and seasonal exhibits of toys open to people of all ages. The group has already reached 86,000 objects gathered since its foundation.
Visit the museum and be amazed by the world of wonders and toys. Check out its special exhibits, and learn more about the toy's origin and history. If you have more time, witness one of its best displays – Parlor Performances: Theatrical Toys for Home Play and The Doll Gallery.
Barbeque Tour
Aside from blues music, Kansas City is famous for another thing – Barbeque. It is one of the most highly raved dishes in the city. Your visit to Kansas City will not be complete if you fail to try its juicy hot, tender smoked meat offerings.
With overwhelming eateries claiming that they offer the best Kansas City barbeque, choosing the top option can be daunting. Thus, I recommend booking a barbeque tour to get the best among the rest. Here you can try the most impressive eateries serving this mouthwatering smoked meat.
With this tour, your stomach and delicate palate will surely be satisfied. If you still have the budget, you can partner with a beer and breweries visit. These tours would undoubtedly make your Kansas City travel worth remembering.
Plaza Art Fair
If you want to experience the standard local life in Kansas City, you should participate in the Plaza Art Fair. It is a yearly gathering of the community as they enjoy different activities, street parades, and live music all in one day. The event usually takes place in September every year.
The Plaza Art Fair opened in the 1940s after America's Great Depression. Since then, the Plaza Art Fair has become a nationally recognized yearly gathering of a massive number of people. It has evolved into a huge event attended by a crowd of more than 250,000.
The Plaza Art Fair is something you should not miss when in the city. Food, performances, and music are the primary attractions during the event. The people would love to relax and chill while filling their senses with heart-pounding sounds, plus delicious food offerings available at the venue.
Crown Center
One of the best ways to appreciate Kansas City is by touring the Crown Center. It is an enormous shopping and entertainment district with stalls, eateries, and contemporary city amenities. The Crown Center is home to some of the best city attractions, such as the Hallmark Visitor Center.
You will discover various residences, entertainment venues, retail establishments, and unique restaurants when you pass by the district. There is much to explore or see in this area, such as the Shook, Hardy & Bacon, and the city's largest law firms.
Discover the hidden gems at Crown Center by exploring the National WWII Museum and Memorial. Make your visit more exciting and check the Union Station nearby, a famous train stop in Kansas City.
American Jazz Museum
With loads of museums and galleries in Kansas City, one thing you should not miss is the American Jazz Museum. The city prides itself on being home to this museum celebrating the beauty of jazz music. You will find this museum equally exciting even when you are not into the jazz genre.
The American Jazz Museum is within the old neighborhood of iconic saxophonist Charlie Parker. The place preserves and demonstrates this incredibly artful musical genre. It helps raise awareness and appreciation of jazz music among the young ones in Kansas City.
Check out its permanent and changing exhibitions when visiting the American Art Museum. The permanent exhibit includes touch screen interactives, film collections, and mixing boards to entertain every visitor. The museum highlights the infamous saxophone of legendary Charlie Parker and the sequined gown of Ella Fitzgerald, too!
Worlds of Fun & Oceans of Fun
For the ultimate weekend getaway, I recommend visiting the Worlds of Fun. It is a vast amusement park located in Kansas City and established in 1973. The park underwent renovations and eventually became the largest themed park in the Midwest.
The Oceans of Fun is an excellent place to beat the summer heat, given its water slides, pools, and impressive cabanas. The park is more than 325 acres of property full of thrilling rides and coasters. It also features a record-breaking waterpark making it the best summer destination for every city dweller.
You will certainly enjoy your stay here. Never miss Oceans of Fun's lazy river and simulated wave pool when you visit the place in the summer. Try the Bamboozler, Detonator, and the Falcon's Fight when you reach the Worlds of Fun.
Kansas City is a traveler's paradise. You will not need a car to be able to see its beauty and incredible attractions. The attractions provided here are my personal favorites and my top recommendations. I am open to comments if you want to add something; share your thoughts below.