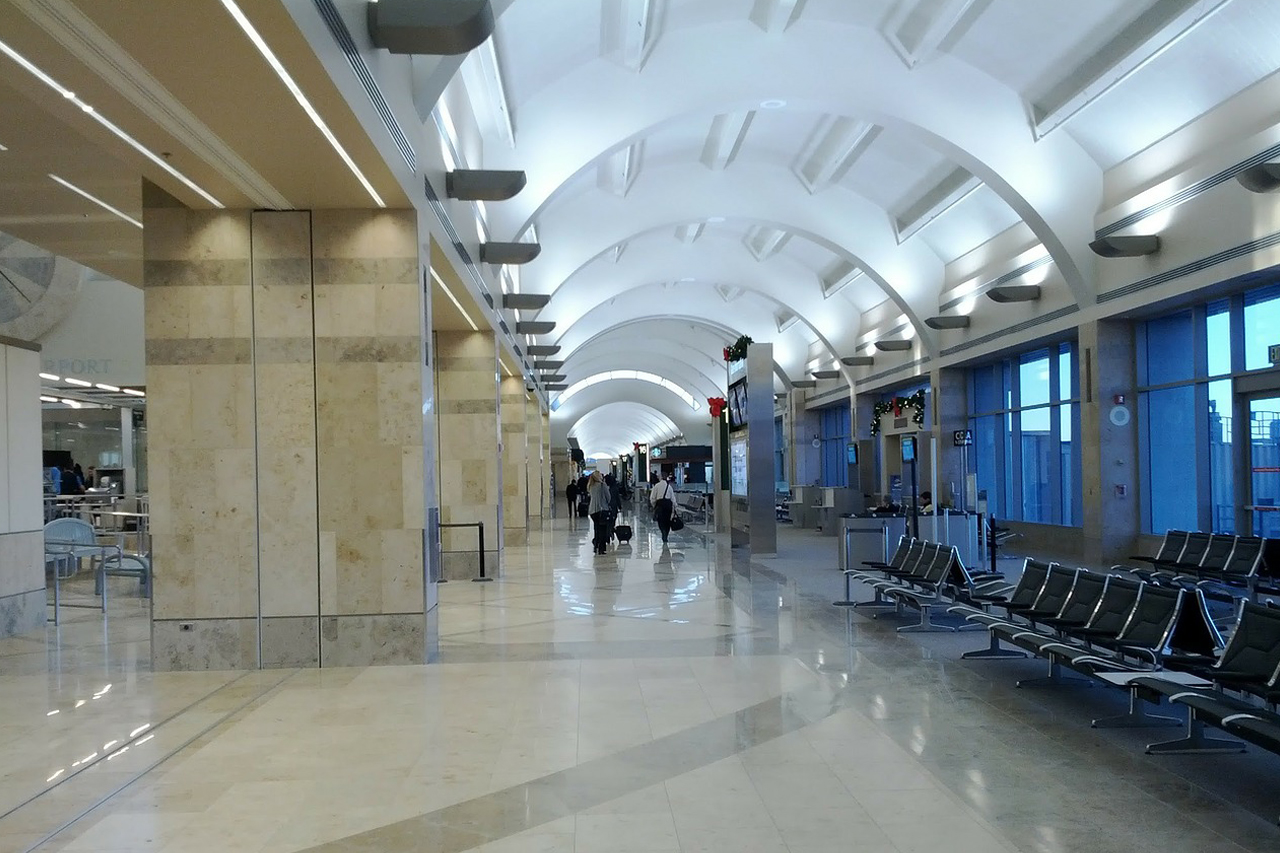 Santa Ana is a picturesque hamlet in Orange County, California, near the Santa Ana River and only ten miles from the shore. It has a great climate, with pleasant, dry summers and mild, cold winter. Warm summers mean people take advantage of the magnificent surroundings of Orange County by participating in various outdoor activities.
With a location just about 45 minutes south of Los Angeles, Santa Ana is a great spot to visit for a vacation. A diverse selection of museums, intriguing exhibits, spectacular activities, historic restaurants, cinemas, and well-organized bars are just some things you can enjoy even without a car.
Here are some things to do in Santa Ana, even if you do not own a car.
1. The Copper Door
The Copper Door is a 6,000-square-foot subterranean bar on broadway situated beneath the historic Pacific Building in Santa Ana, specializing in craft beers and creative drinks.
Twenty rotating craft beers and eight specialty moonshine drinks are available on tap. As you descend the steps, you will sense you have entered a speakeasy from the Prohibition era.
Massive communal tables constructed of 400-year-old ponderosa pine, flickering candlelight, intricate decorative elements, and up to 300 people walking about intensify the feeling. The elevated 15 x 15-foot stage features monthly entertainment, including burlesque acts, musicians, artists, and DJs.
Savor delicious local cuisines here while being in awe of the atmosphere. There are also two substantial pool tables for the pleasure and delight of guests.
2. Blinking Owl Distillery
Santa Ana's Blinking Owl Distillery is Orange County's first craft distillery, opening in 2016 to the public. The distillery is the first liquor company in California to hold a Type 74 Craft Distillers license, allowing it to operate a tasting room and sell spirits for takeaway.
They have standard and orange vodkas, traditional and barrel-aged Aquavit and gin, and rye and bourbon whiskeys throughout the year.
In addition to the outdoor patio, they have an indoor bar with a few sofas and tables.
The distillery offers educational tours and tastings that elaborate on the company's operations and provide tasting flights to all visitors.
I'm ecstatic that I have finally visited Blinking Owl Distillery after having it bookmarked for several years.
We tried their products when we were here, and the two cocktails we ordered were excellent!
Also, we had a sampling of several alcoholic beverages, and I tried Aquavit for the first time. I can't precisely explain the flavor, but if you haven't tried it, you should!
3. Montanya Spa
Montanya Spa is a first-rate facility within walking distance from the Bowers Museum that offers various services, including massages, partner massages, facials, body treatments, and spa packages. The spa is in a remodeled house known for its quiet atmosphere and high-quality services.
Before providing treatments, estheticians undertake a skin analysis, cleansing, exfoliation, and a facial massage.
In addition, the spa offers a variety of body massages, including cranial, deep tissue, sports, and tension treatment. Body treatments include:
Noni body treatment
Raindrop therapy
Sanctuary body treatment
Sea salt body glow
This spa, founded in 1999, is a haven of tranquility, superb service, and an unmatched experience. It is a luxurious day spa unlike anything, where every detail reflects the soothing virtues of nature.
Relax and feel Montanya's magical hands and see your skin glow!
4. Willowick Golf Course
The oldest 18-hole golf course, Willowick Golf Course, sits a few miles west of Disneyland. There are three training-placement greens, a grass driving practice, two sets of tees, golf carts, and the perfectly built 18-hole course with wide fairways.
The pro shop sells golf balls and other golf equipment, T-shirts, sunglasses, and clothes, among other products. The freshly opened 5,000-square-foot pub and diner with outdoor seating serve American-bistro cuisine and imported beer.
This place is good for golf newbies and veterans. Private golf lessons from professionals are available to improve in-game. People also play events and tournaments to get to know each other and compete.
Try also The Wick's bar and grill. Eat, drink and relax while enjoying the landscape of the golf course!
5. OOZEFEST
The inaugural OOZEFEST took place over the weekend if you like cheese, as most of you do. FoodBeast and 100Eats devised Oozefest to quench our cheese thirst during National Cheese Month celebrations.
On Sunday, when we arrived in downtown Santa Ana almost an hour into the event, the VIP area was already busy. There was enough food for everyone, and the vendors did an excellent job keeping food available throughout the evening.
There were four types of unlimited alcohol and Hubert's Lemonade. Watermelon was my favorite fruit! in addition to bottled water for washing down the cheesy deliciousness!
The most memorable nibbles were Cafe Calacas' Queso Fundido Chorizo Brioche Donut and Slapfish's lobster taquitos.
VIP tickets offer access to the VIP zone and a marketplace where you can purchase food and products from various merchants and food trucks.
6. Sender One Climbing, Yoga, and Fitness
Sender One Climbing, Yoga, and Fitness is an indoor climbing gym, fitness center, and yoga studio. It is one of the biggest and highest climbing gymnasiums in the United States, occupying a 25,000-square-foot building.
You can learn how to climb through personal instruction or enroll in one of the numerous available classes.
Funtopia, another attraction of Sender One, is an engaging climbing center for children and families. The facility is open daily and offers cardio machines, weight training, and yoga lessons.
Sender One opened the doors to Santa Ana, California's first full-service climbing facility. Try the gym's boasting feature of climbing 50-foot rope and the unique "Ice Cream Cone." You can also improve your workout routine with a moon board and hang boards.
Concentrate on one of the two yoga studios and try the aerial silks program in an enormous fitness area. The exercise facilities here put working out on a whole new level.
If you like these activities, you should pay a visit here!
7. Grand Central Art Center
The Grand Central Art Center in California State University Fullerton is a spectacular building with three levels that stretches a whole city block. The facility includes 45,000 square feet devoted to studio spaces for visual arts students.
If you will; enroll in the University Arts Program, you will rent an apartment and allot a studio. The structure also has a space where foreign artists may stage exhibits directly focusing on the educational process.
I usually like visiting art galleries, but I must confess that I do not comprehend the bulk of the art I see. However, I suppose that is what makes art.
The item that attracted my attention the most was the handbag created from seat belts. I was unable to stop glancing at it. There may have been other parts, but it is the only one I recall.
The different rooms were fantastic, but my favorite was the green room, in which I felt the space itself was the art. There was artificial grass on the walls, ceilings, and floors of the green room. The artificial grass appeared to be made of the same material as pom-poms. Awesome!
I appreciated the ambiance. If you are looking for a venue to peruse excellent art, I believe you have found it.
8. Burritos La Palma
Burritos La Palma is a Santa Ana staple that has been listed as one of California's top burrito locations by culinary writer Jonathan Gold. The Bauelos Lugo family first founded the tortilleria in Zacatecas in 1980.
Their tortillas are particularly noteworthy. You can get a bag of their tortillas, which I highly recommend. They're light and delicious!
The bean and cheese burrito was also excellent. When the bean and cheese are combined, it becomes melty and gooey in the most flawless manner possible.
The beans aren't watery or gummy in any way. The cheese is right, not overpowering, and the proportions are perfect.
The tortilla is then gently roasted outside, making it soft and toasty tasting rather than crispy. I also love the packaging for takeout.
The salsa and Serrano chili peppers that come with the burritos are great. The salsa, however, isn't hot, but it's delicious!
These are fantastic mini burritos! They're all jam-packed with flavor.
This site is worth a visit!
9. Regency South Coast Village
Regency South Coast Village's three-screen cinema shows a mix of indie and classic films. The theater has Dolby Digital audio, high-back love seats, and a concession stand with food and beverages.
I love this little location!
Let me begin by stating that this cinema is clean, with comfortable lounge chairs and excellent sound. The staff is fantastic and eager to assist patrons like us with seat selection before "showtime." And there are a large number of engaged, energized personnel to service each customer.
Regency South Coast theaters are seldom packed and always provide intriguing performances. Other consumers never present a problem. It's always a pretty cozy dating night.
The restrooms are clean and conveniently located, so I don't miss half the movie if I need to use them.
They even offer caramel popcorn! And give you these fantastic green breath mints as you go.
10. Hipcooks
If you want to improve your culinary talents or don't know where to start, a class at Hipcooks Orange County may be able to assist. Hipcooks provides entirely hands-on and skill-appropriate cooking workshops for all levels.
No ingredient measurements are permitted; the whole process is about discovering your inner chef and determining which flavors complement one another. Each course will conclude with a dinner party where you will enjoy your creations; they will also provide wine.
I spent a wonderful evening here preparing nutritious dishes with zest. Tuna with mango salsa, roasted pepper soup with pesto, and sorbet were attainable. I'm a novice in knife abilities, and the instructor was incredibly kind.
I like cooking and value preparing a nutritious lunch at the beginning of the year. Everything was exquisite! I gained a great deal from the instructor's several helpful tips. It was enjoyable to cook as a group and get to know my classmates.
This facility offers a wide variety of courses, not simply healthy ones. The instructor is knowledgeable!
11. Observatory OC
The Observatory OC has a revolving roster of live musical performers. In addition to providing VIP suites and tables with dedicated waiters, the club is open for private rentals and parties.
Like many others, I came to watch one of my favorite artists. It was far more elegant than I had anticipated. The Home Depot queue ran around the whole building, but once the doors opened, it went quickly. They have a smaller and bigger room on the premises, so the people in line might be pretty diverse.
Without a doubt, the pregame is essential. Also, it has a café, which I did not test, but it was interesting to see that it serves food!
The venue was ideal for a fantastic performance, and I cannot wait to return!
12. Constellation Room
The Constellation Room, located inside the Observatory complex, is a music venue that hosts a variety of acts throughout the year. Before the start of the event, you can buy tickets at the box office or online.
I visited one of my favorite guys, Amine, last minute. I was concerned that they would sell out, but they still had tickets available last minute, which was fantastic! The staff is quite pleasant.
The beverages were fantastic. I tried the Vodka Cranberry.
It is a good-sized space, and It wasn't very crowded. The ambiance is excellent, and the sound is fantastic. There are booths where you can relax and unwind. They also offer a bar on the premises, which is a great benefit since you don't have to leave your performance.
You'll also appreciate the breathtaking sight! You have a fantastic view from wherever you are!
I'll be back in a heartbeat. It was fantastic!
There are plenty of ways to enjoy Santa Ana even without owning a vehicle. Think about going to the destinations included in the list and enjoy some of the region's best things to offer.
Please leave your comments in the section box below. Also, feel free to share your insights or experiences in this beautiful city.