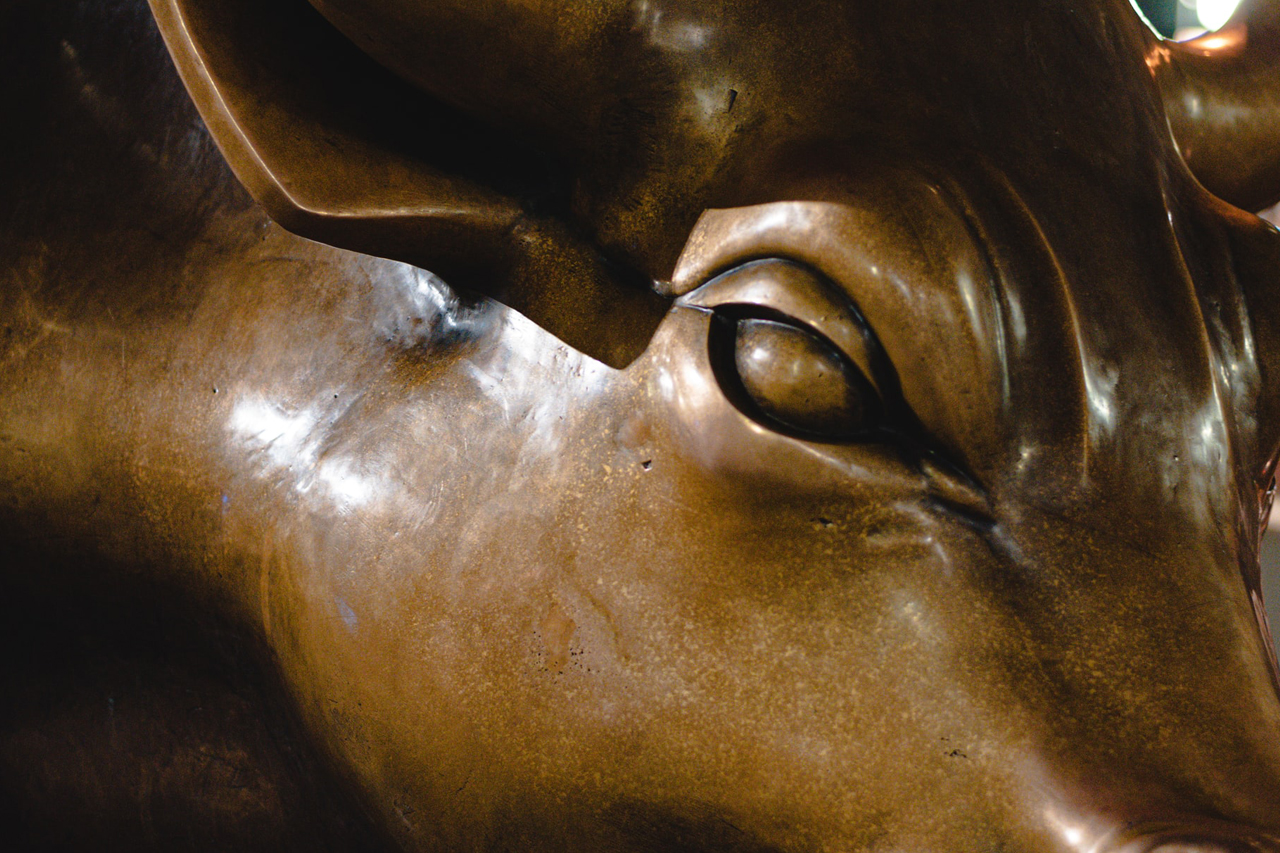 Durham, North Carolina, was formerly known for its tobacco industry but has become a global leader in medicine and technology. As a result, it earned its new moniker, "City of Medicine," with over 300 health-related and medical companies operating in the city.
Besides the metropolis's bustling economy, it also welcomes many tourist spots that attract visitors worldwide. Going around the City of Medicine won't be difficult if you don't have a car, and the tourist spots are only a few miles away from each other. Moreover, you can get around the city by riding their Bull City Connector for free.
My getaway trip to Durham enabled me to discover a hidden gem on the East Coast. Although Durham isn't as famous as other big cities in America, it is a walkable city perfect for tourists traveling without a car. Check out my 12 things to do in Durham without a car below.
1. American Tobacco Campus
City of Medicine's famous American Tobacco Campus is a one-million-square-foot district located at 318 Blackwell Street, Durham, North Carolina. It was once a Lucky Strike cigarette factory building during the 1800s and then converted into a multi-use hub perfect for tourists and locals alike for social gatherings.
The American Tobacco Campus is a historical place in Durham composed of 17 historic structures. Aside from its rich history, it is currently a go-to place for dining, engaging, and shopping. They also cater to events, parties, and concerts that make the nights more dynamic.
I had difficulty determining which one to visit first, with numerous shops and restaurants. So far, I highly suggest dining at Nanasteak and shopping at Parker & Otis. Nanasteak's steak menu was salivating, and true enough, it stood its ground as the Voted Best Restaurant in the City of Medicine.
2. Durham Performing Arts Center
Ranking third in America for the most ticket sales in the performing arts industry, Durham Performing Arts Center is a must-visit, especially for Broadway enthusiasts. Opened to the public in 2008, the center boasts a 2,700 seating capacity with magnificent glass walls and contemporary angles.
Since its opening, it has become a significant attraction for tourists and the local arts community. Not only do they cater to Broadway shows, but also concerts, comedy, and dance performances.
There are about 200 performances to select in the Durham Performing Arts Center yearly.
For those fans of Disney movies, do not miss buying the ticket and witnessing Frozen: The Hit Broadway Musical showing at the Durham Performing Arts Center this year. Unfortunately, I was too late to buy a ticket and witness just one show at the Durham Performing Arts Center. However, their backstage tour was an incredible experience lasting 45 minutes.
3. Durham Central Park
Situated at 501 Foster Street, Durham, North Carolina 27701, Durham Central Park is a five-acre space managed by a non-profit organization of the same name. The city-owned park is a hub for people from all walks of life with plenty of entertainment like dining, playing, etc.
Durham Central Park hosts movie screenings, farmers' markets, food halls, food trucks, and concerts regularly at their pavilion of 9,000 square feet. The Mount Merill play area is an excellent place for children to have fun. Meanwhile, adults can enjoy visiting the farmers' market looking for locally grown goods.
The groves of trees in the Durham Central Park gave me shade and cool air during my peaceful afternoon stroll. I had a great time creating my artwork at their interactive Pixel Wall. Here, anyone can move and reposition the colored blocks to produce their artwork using this set of three panels.
4. Bennett Place Historic Site
Bennett Place Historic Site is a must on the bucket list of history buffs. It was once a simple and small farmhouse owned by the Bennett family. It is where the late Union General William T. Sherman and Confederate General Joseph E. Johnston met in April 1865, signing the history's most significant surrender of the American Civil War troops.
Guests can find an extensive collection of artifacts containing information about the Bennett family and the final weeks of the Civil War. Artifacts in the historical site include over 1,000 documents, books, original sketches, and photos. The Bennett Place Historic Site offers tours suitable for an hour and scenic trails.
Dawn of Peace, a short film, was shown during my visit, and it was very informative and successfully conveyed what has taken place on the site. Rather than spoiling the entire movie in this article, I encourage you to take the trip to Durham and include this historical site in your itinerary.
5. Nasher Museum of Art
Designed by architect Rafael Viñoly, the Nasher Museum of Art is a 65,000-square-foot building located at 2001 Campus Drive, Durham, North Carolina. Opened in 2005, the museum continuously dedicates its space to the groundbreaking contemporary art collection emphasizing the works of historically excluded and underrepresented artists of African descent.
The museum also features galleries of 3,300 pre-Columbian classical paintings and sculptures, European medieval art, Meso-American artwork, photography, and much more. Aside from galleries, the Nasher Museum of Art is also a learning ground offering lectures, film series programs, and classes for those who want to learn more and hone their skills.
The Collection Galleries captured my attention the most among the galleries and collections lined inside the museum. It features rotating installations of extensive historical arts where contemporary pieces spark fresh debates and relations between historical works.
6. Duke Lemur Center
Since its opening in 1966, the Duke Lemur Center currently has over 39 species of lemurs. With 80 acres of land, it is globally the largest sanctuary designed for endangered and rare prosimian primates. You can find it at 3705 Erwin Road, Durham, North Carolina.
There are almost 4,000 primates situated in Duke Lemur Center, including tarsiers, lorises, and lemurs. The center offers regular tours and hosts interactive events like Lemurpalooza, which introduces guests to some of the primates. You can bring blankets and picnics during the event.
Another feature to enjoy in the area is their Division of Fossil Primates. Here, you can see displays of over 50 million years old primate fossils and 13 million-year-old New World monkey fossils. During my visit, I was ecstatic to hear that they have 14 species of adaptable lemurs. Don't hesitate to adapt these cute and eccentric species if you fit their requirements.
7. Black Wall Street
Black Wall Street is a major culinary destination in Durham. During the late 1800 and early 1900s, it was a hub of financial services and African-American-owned businesses. In other words, Durham is the center of African-American excellence and bestowed Durham's West Parrish Street its moniker, Black Wall Street.
The place is a fusion of both the past and present of Durham's West Parrish Street. Today, Black Wall Street showcases a thriving community with numerous offices, retail stores, restaurants, shrines, and meeting places.
Among its roster of stores and eateries, I stumbled upon Littler. It is a sophisticated restaurant on Black Wall Street with the friendliest staff and delectable dishes that I enjoyed. I am an avid fan of their chocolate coupe and house brioche. When you visit Black Wall Street, don't miss the chance to taste their tasty dishes.
8. Eno River State Park
Created in 1972, Eno River State Park was originally home to several Native American tribes. The mission of building a park in this area is to protect the area from developments and, at the same time, preserve its natural beauty. You can find this 4,200 acre of land at 6101 Cole Mill Road, Durham, North Carolina.
Eno River State Park is a popular place for outdoor activities such as fishing, hiking, camping, canoeing, kayaking, geocaching, biking, and picnicking. Aside from these recreational options, the park's preserved beauty is admirable. Animals like turtles, beavers, deer, birds, and fish live in this park.
Springtime wildflowers are prominent in this area, and I enjoyed the beauty of its river and flowers while having a picnic under the tree with my friends. Eno River State Park should be on top of your bucket list if you look for a siesta time during your Durham getaway.
9. Brightleaf Square
Opened to the public in 1981, Brightleaf Square has been a part of the city's urban renewal initiatives to revitalize its downtown area. Located at 905 West Main Street, Durham, North Carolina, it features a mix of notable acclaimed restaurants and retail stores, captivating thousands of guests each year.
Formerly the Watts and Yuille tobacco warehouses location, the area is now a destination for those who want to discover new restaurants and shops. Restaurants serve authentic dishes, fresh seafood, cocktails, and nightlife. Meanwhile, stores sell cutting-edge fashion items of clothing, home goods, and collectibles.
Brightleaf Square exudes retail therapy whether you feel stressed or want to spend the whole day window shopping. Their locally-owned shops like Indio, AR Workshop, and Details are a must-visit for those who need to purchase that perfect gift for their loved ones.
10. Major the Bull
Situated at 211 W Parrish St, Durham, NC 27701, Major the Bull has been one of the city's iconic landmarks since 2004. It is a 2,500 bronze bull located outside Durham's Visitor Info Center. Major the Bull is 10 feet tall and believed to bring fortune and good luck to people.
Created by artists Michael Waller and Leah Foushee in commemoration of George Watts Hill, a WWII veteran known to his colleagues as "Major." Major the Bull is Durham's symbol of strength. However, it is not the most giant bull icon in the city, yet many visitors flock around this icon to take pictures.
Although Durham's giant bull icon is the Snorting Bull, measuring 20 by 30 feet. Despite this, taking a picture with Major the Bull gave me a different fulfilling feeling. When you pass by downtown Durham, don't forget to take a picture of this iconic bull.
11. Cameron Indoor Stadium
Cameron Indoor Stadium, Duke Women's volleyball team's home court, boasts a 9,314 seating capacity. It is also the crown jewel of the traditional basketball settings. Located adjacent to Card Gymnasium inside Duke University's West Campus, this stadium first opened for service in 1940.
The stadium holds the history of various college athletes' wins, losses, and journeys. Cameron Indoor Stadium is also known to host significant championship events such as NCAA and ACC. The installation of a new video scoreboard and the seating capacity increased happened in 2009.
Since there were no games and tournaments during my visit, I could avail their day trip tour. If you plan to know more in-depth information about the iconic Cameron Indoor Stadium, don't forget to visit their website to arrange a day trip schedule.
12. Urban Axes – Durham
Beer and ax-throwing sum up what Urban Axes is all about. Founded by a group of friends in September 2016, Urban Axes became the first ax-throwing facility of its kind. The business expanded to other cities in America like Austin, Boston, Cincinnati, Houston, and Durham.
You can enjoy the activity best with the company of others, may it be co-workers, friends, acquaintances, or family. I can say that Urban Axes gives a unique experience to its guests that will make you test your arm strength and how good you aim. There is oddly satisfying in throwing an ax and hearing its thunk as it sticks to the wooden board.
Trying ax throwing in Urban Axes is a feeling and experience I will never forget. I recommend wearing a shirt to allow you to move more comfortably and don't forget to wear closed-toe shoes for safety. Coupled with a few drinks of beer and chit-chats, Urban Axes is one of the hotspots you don't want to miss in Durham.
A trip to the City of Medicine is like finding a precious gem beneath a bed of rocks. I never thought my journey to Durham would be one of my most remarkable travels. Due to the city's efficient transportation system, proximity, and walkability, it was easy to get around the city.
I delight in telling you about my Durham travels and sincerely hope this article piqued your curiosity to book that flight. You can comment your insights on Durham, and I would love to hear which tourist spots above topped your bucket list.